Off the Beaten Path Eats in Colorado's Mountain Towns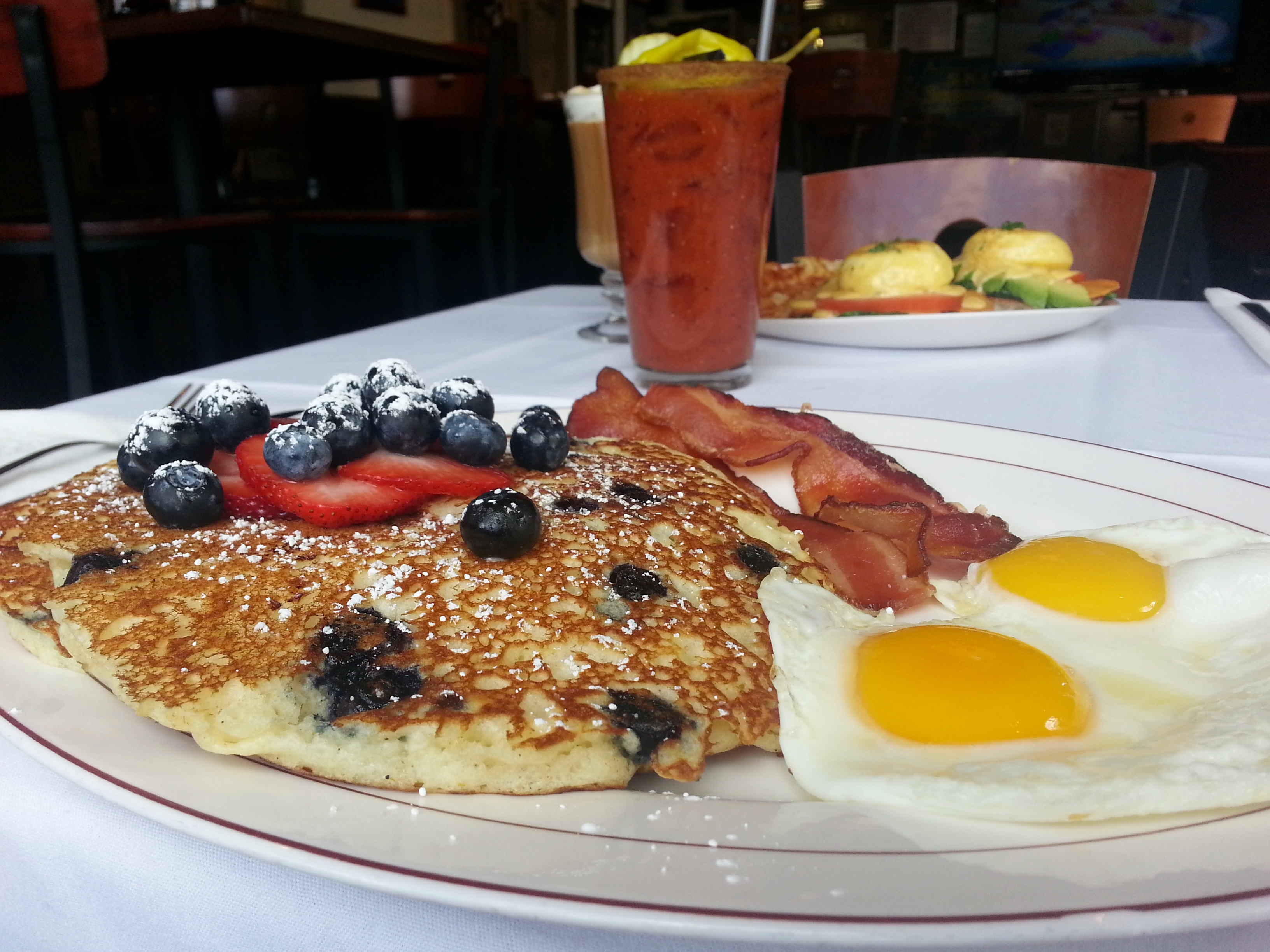 Looking for a great Breakfast that is fast and filling? Look no further than these sweet stops off the beaten path in Steamboat Springs, Breckenridge and Crested Butte. All are fast but more importantly, delicious!
Sharon's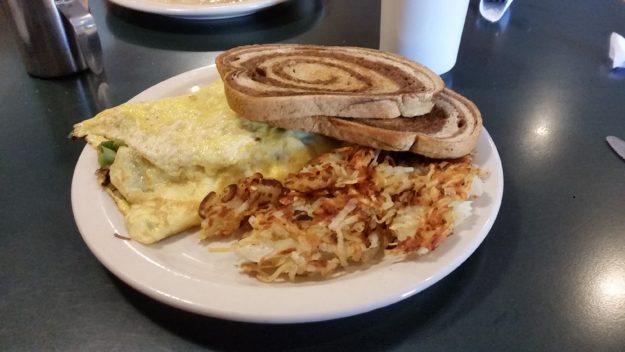 Steamboat Springs has a bevy of breakfast options available but if you're up for driving 5 minutes west, past downtown Steamboat Springs, then you're in for a treat. Sharon's restaurant is a wonderful, off the beaten path cafe, serving up plate-sized blueberry pancakes, bacon roses…yes BACON ROSES, biscuits and gravy, crispy hash browns and one of the BEST Omeletes I have eaten, as well as lunch entrees. All are served up and delivered to your table like you are a personal friend.
Both Breakfast and Lunch are offered from 6 am to 2 pm at her location in Riverside Plaza on Lincoln Avenue. Check their site on Facebook – Sharon's she has tons of raving reviews and additional information.
Riverside Plaza
Steamboat Springs, Colorado 80487 Get Directions
(970) 761-2467
BreckFast
On your way into Breckenridge to ski? Looking for Breakfast, maybe a quick grab and go? The Flight Club and BreckFast (both sharing the same space) have grab and go, or sit down Breakfast entrees, coffee and more to get your day started. Breakfast ends at 11:30 am and Lunch starts up at 12 pm when their space is officially Flight Club.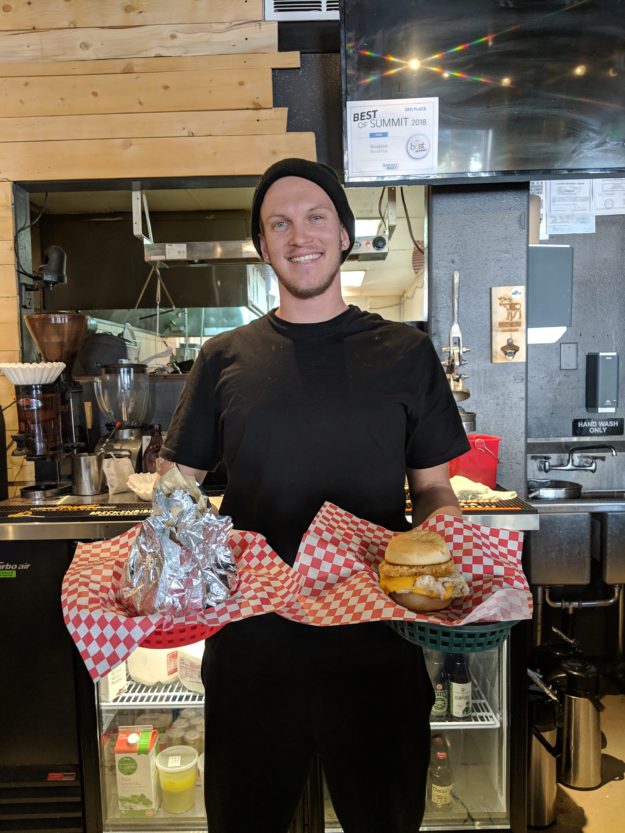 Burgers, Philly Cheese Steaks and great Sandwiches grace the menu Flight Club and are served with a heaping of freshly made french fries for lunch as well as dinner.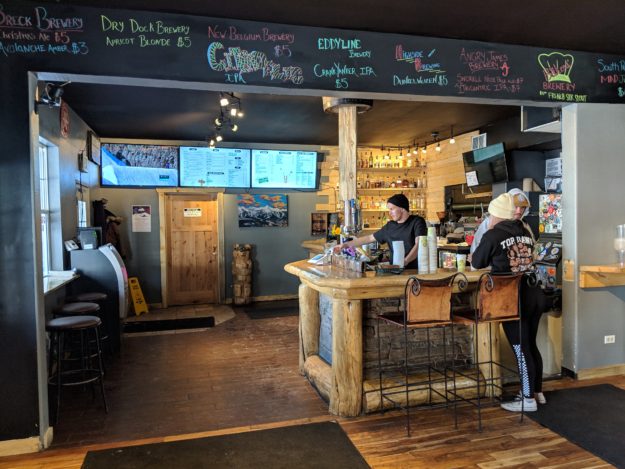 A full bar is available and they serve until 9pm. These guys are proud of their place and the food reflects it.
1900 Airport Road, Breckenridge, Colorado
(970) 453-1475
Gas Cafe One Stop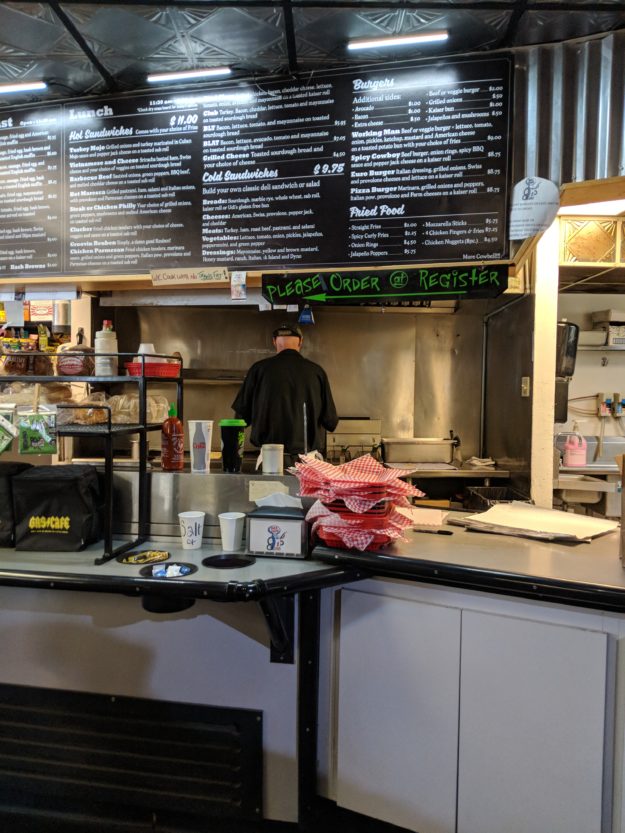 Get fueled up in Crested Butte with an amazingly delicious breakfast or lunch with selections from a long list of Breakfast Items, Cold Sandwiches, Hot Sandwiches, and yummy fried foods.
Belly up to counter to place your order or call in and have it waiting and ready when you need it. For breakfast grab a hot locally roasted coffee, a McStop Egg Sandwich, a Hashbrown or French Toast Stix and you're on way to a good day. Come back for lunch, you can't beat the Hot Sammies and Burgers.
602 Butte Ave, Crested Butte
(970) 349-9656.
Order online, go to www.gascafe1stop.com
Holly is the Owner/Operator of MTN Town Magazine. She has spent 27 years living in Breckenridge, Colorado. Passionate about food, travel, all things outdoors, her family, friends, and home, Holly's love for our Colorado Mountain Towns, its people and lifestyle is reflected in her writing and coverage of all the great events happening in the mountains today!
Mountain Town Magazine | We are Colorado's Mountain Town Magazine
Copyright © 2019 MTN Town Magazine all rights reserved.