Use the Dine Local Guide, for traveling to Breckenridge, Telluride, Aspen, Vail, and everything else at altitude. Discover Colorado Mountain Town Restaurants:
Dine Local Guide
Click A Cover to Read or Scroll to Search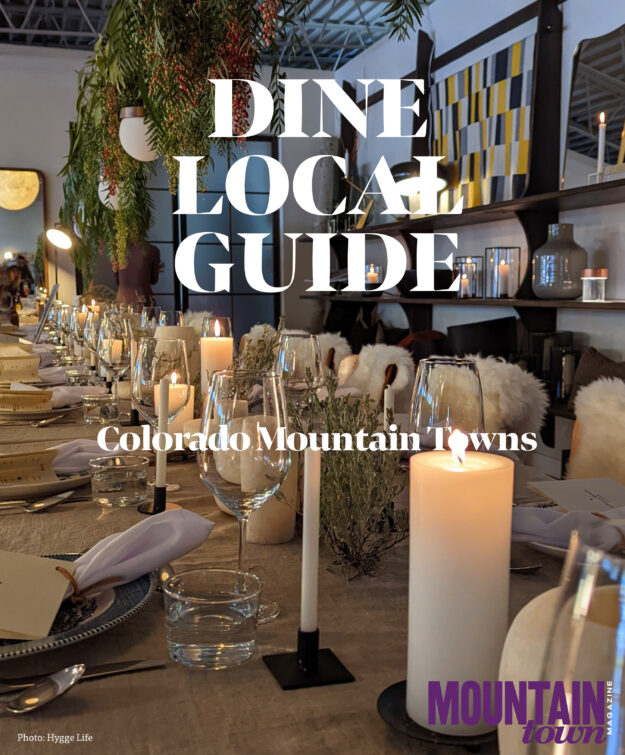 ---
Quickly Find A Place To Eat
$ = Inexpensive, usually $12 and under.
$$ = Moderately expensive, usually between $12-$25.
$$$ = Expensive, usually between $25-$55.
$$$$ = Very Expensive, usually $55 and up.
---
We have the Best Mountain Town Restaurant Guide to Discover Colorado Mountain Town Restaurants: Want More? Read Our Current Restaurant Reviews: colorado-mountain-town-restaurant-reviews
Best Restaurants In Colorado | Mountain Town Magazine