Holly Battista-Resignolo – Editor in Chief
Holly is the Owner/Operator of Mountain Town Magazine and is an inspired, driven professional with 35 years of ski-industry and hospitality related knowledge. 15 years of her professional career has been spent in the field of print and television media sales and production. 10 years of meeting & event planning and restaurant work perfected her organization skills and knowledge of the hospitality industry. She has spent 27 years living in Breckenridge, Colorado. Passionate about all things outdoors, her family, friends, and home, Holly's love for our Colorado Mountain Towns, its people and lifestyle is reflected in her writing and coverage of all the great events happening in the mountains today!

Gaynia Battista – Communications Sherpa
Over 45 years of publishing experience from the big corporate houses to start-ups, Gaynia handles the fine details of our day to day operations.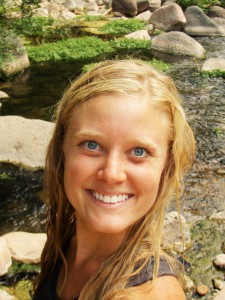 Joy Martin – Associate Publisher
Born in Denver and raised in Mississippi, Joy Martin considers the mountains home and Durango, Colorado, basecamp. She earned a Bachelors of Arts from the University of Montana in Rural and Environmental Change (with an emphasis on Mountain Tourism and Adventure Travel in Kyrgyzstan). From toasting marshmallows over lava flows in Guatemala to placing first-place as a non-Malaysian woman at the 2012 Borneo International Marathon, Joy's lived, worked and played in over 50 countries. She's also guided backpack trips and soft adventures through the national parks of the Southwest since 2010.  
These motley experiences have provided her with resourcefulness, adaptability, and a couple of lifetimes worth of stories. A freelance writer since 2013, Joy's work appears on travel blogs and websites, and in high-altitude newspapers and magazines across the West. These days, she fancies exploring the San Juan Mountains by bike or skis with the man of her dreams, Nick Martin. Never short of inspiration or curiosity, Joy's greatest stress is that she can't do all the things all the time. To calm this overwhelming sense of FOMO, her days are typically capped off yoga, whiskey or a soak in the hot tub.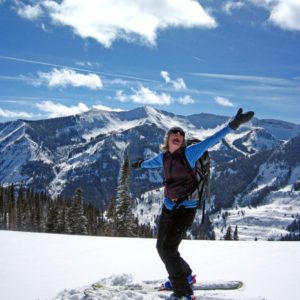 Anna Sitton – Regional Sales Manager
Anna is a Buena Vista resident, owns The Buena Viking (the most delicious food truck, ever, located next to the Deerhammer in BV), has been/is a teacher and also works in the Oil & Gas Industry. Anna writes amazing stories about the community that surrounds her and also sells promotional opportunities in MTN Town for Leadville, Buena Vista, Salida, Gunnison and Crested Butte. When she isn't crafting delicious cuisine or wordsmithing an article you can find her paddling the Arkansas River or touring the world's backcountry.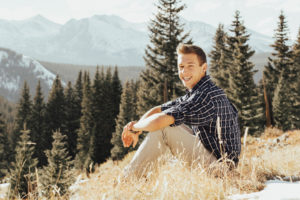 Nash LaFrankie – Regional Sales Manager
Nash LaFrankie is a Colorado native, born and raised in Breckenridge Colorado. With a family history dating back two generations, little unseen by this true local. After graduating from Summit High School (just like his older brother, his mother, and many other relatives) he decided to stay in his hometown, working with businesses as a marketing director, photographer, and adventuring into advertising.
When Nash isn't cruising down the ski slopes at Breckenridge Ski Area, he continues to build upon his passion for photography and cinematography. Born with an eye for a camera, there are few moments when Nash does not have his camera on his back.
~
Interested in Advertising?
Mountain Town Magazine in Colorado offers a broad selection of prime, well place advertising opportunities, a la carte or as a full package, on our website and within the pages of our online flip page and printed quarterly magazine. These promotional spaces range from surprisingly inexpensive to the very, very cheap. Priced per month at rates that are in lockstep with the financial realities of running a  Colorado mountain town business.
Our ads include Social Media marketing and are the ideal marketing solution for local businesses that are looking to put their brands and special events in front of thousands of web-savvy Colorado mountain town enthusiasts every day without paying the heavy premium of print only.
Advertising spaces fill up fast – for prices and all advertising inquiries, please email Holly Resignolo at: mtntownmagazine [at] gmail.com and she will get back to you with a Media Kit, details on availability and corresponding (reasonable) price tags that fit your budget. Our publishing house offers ad design as well as video production.
Contact Us: 
or
Mountain Town Magazine
PO Box 3943
Breckenridge, CO 80424