Music Events in Colorado Mountain Towns
We have amazing outdoor fun in Colorado's mountain towns including the launch of great Colorado Music Festivals and Events that you will want to Save the Date and plan for. We have a round-up on some of the best around.

Telluride Blues & Brew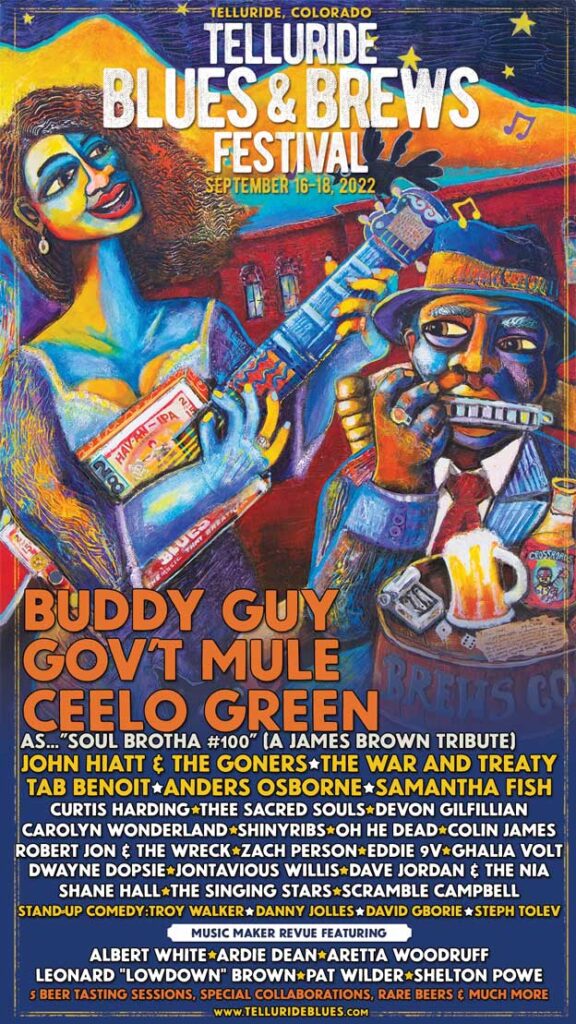 Telluride Blues & Brews Festival revealed its 2022 artist lineup. The festival returns to delight the event's fans with a well-rounded mix of live blues, funk, indie, rock, jam band, gospel, and soul performances featuring Buddy Guy, Gov't Mule, and Ceelo Green As… "Soul Brotha #100″ (A James Brown Tribute), John Hiatt & The Goners, The War and Treaty, and many more. The complete list of announced artists is included below.
FESTIVAL TIP: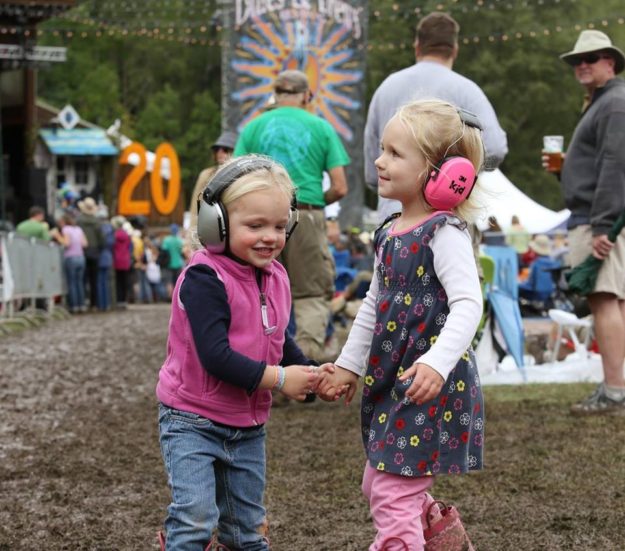 Heading to see your favorite band with the Kids? Don't Forget:
Kids are a big part of the
Festival Scene these days. If
you are preparing to bring your kiddos, then be sure to purchase protective Ear Muffs or Ear Plugs to help protect them. Check online to find the best pair for your child. You might like having some too!
---
iBar Ranch – Gunnison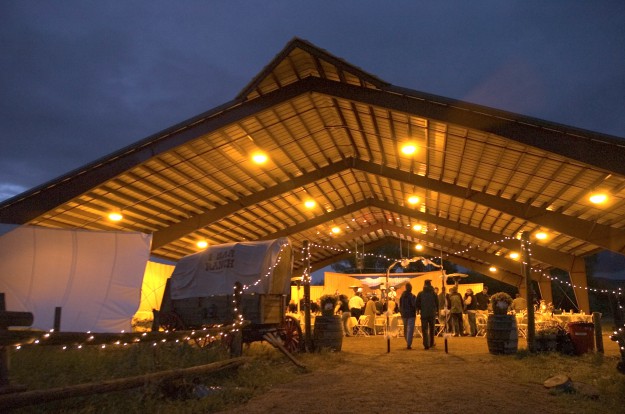 The I Bar is an authentic western heritage event center that seats up to 515. It is situated on a 10 acre converted hay meadow, 250 ft off of the Tomichi Creek at the base of 'W' Mountain in beautiful Gunnison, CO. The Colorado DOW operates the buffer of land between our venue and Tomichi Creek and offers access to amazing fly fishing and equestrian/hiking opportunities.
The I Bar is situated 1.5 miles southeast of downtown Gunnison behind Jorgenson Park and the Pioneer Museum. Its unique setting is what makes it very special; just on the edge of town, but deep into the quiet spaces of agriculture and recreation.
The venue is a converted hay barn with stage, lighting & sound. While the sides are open to provide fresh air and scenery, there are curtains that can be closed for inclement weather. The venue is in operation from May-October for community-orientated events and music you won't want to miss. www.ibarranch.com/music/
I Bar Ranch Summer 2022 Line Up: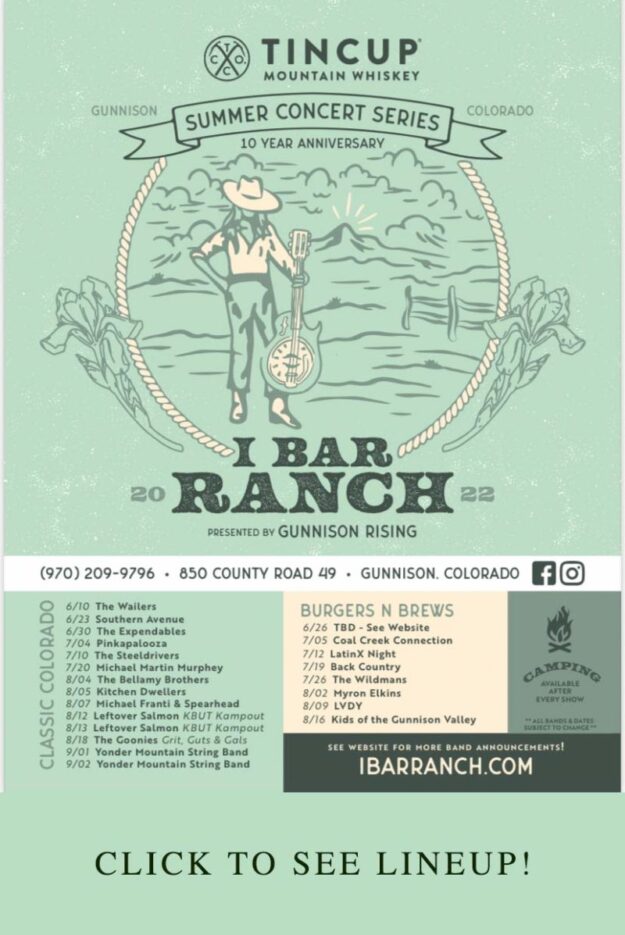 ---
Frisco Concert in the Park Series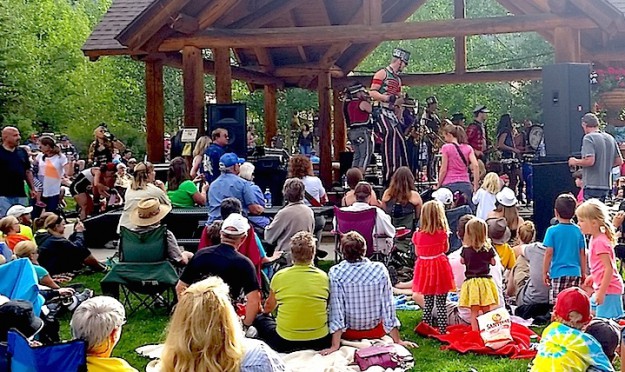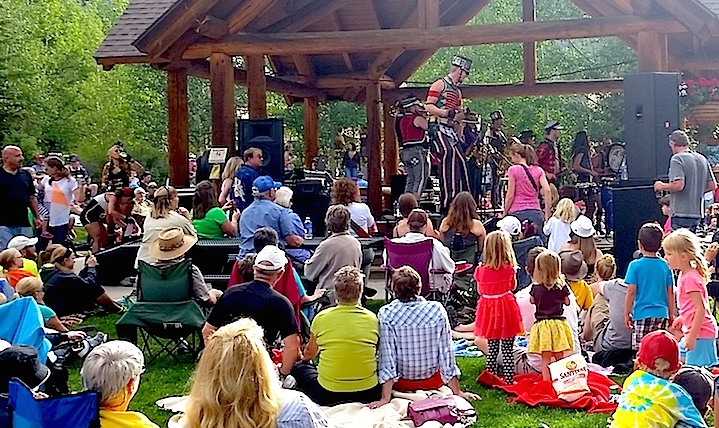 We love the awesome little town of Frisco, Colorado. Great restaurants, an amazing marina, trails to hike and bike all contribute to what makes this town so wonderful! Special Events and Music are another amazing reason why we adore Frisco. The Frisco Concert in the Park Series has some bands that will have you grabbing your outdoor blanket and lawn chairs for an evening out. Enjoy a fun, free concert in Frisco's Historic Park on Thursdays in summer. Stay tuned for the Lineup.
For more information visit the TownOfFriscoEvents.com
---
Silverthorne First Fridays Music and More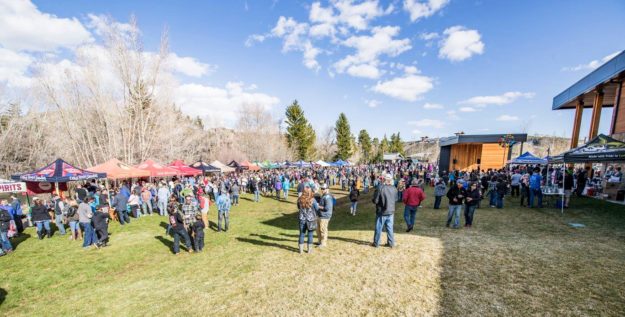 The Town of Silverthorne is making the first Friday of every month a reason for residents and visitors alike to get together and celebrate what's special about this vibrant community. From arts and food to music and fun, First Fridays showcase the community's talented makers, artisans and performers, and include hosted evenings with artists, chefs, brewers, musicians and more in various locales that welcome the whole community to participate.
---
FESTIVAL TIP: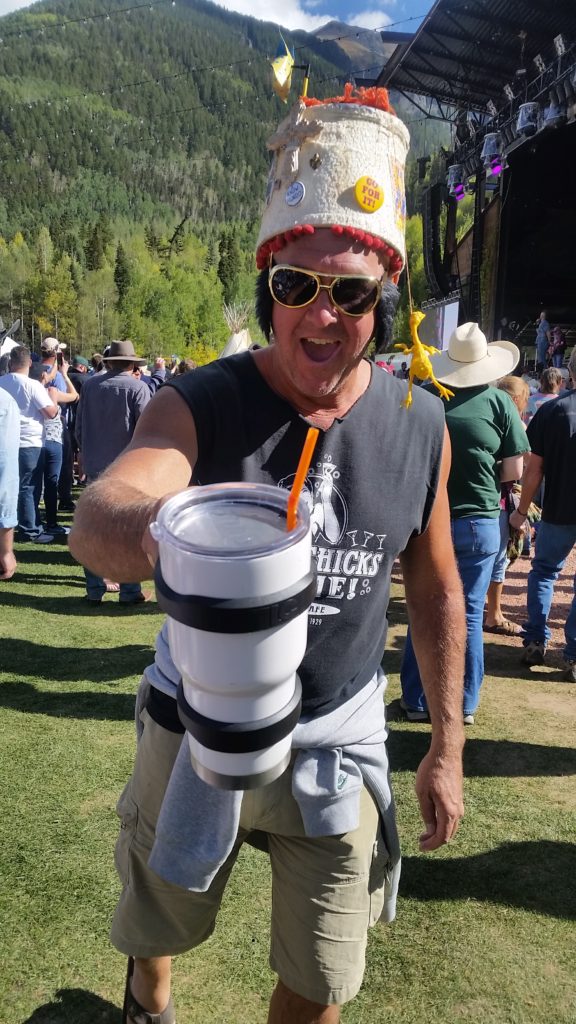 We say bring it all because Colorado mountain town weather will make the unprepared sad!
CHECK FESTIVAL RULES
Valid photo ID
Sunscreen/ hat
Sunglasses
Lip Protection
Ear Protection
Lawn chairs –check Festival rules
Tarps/blankets
Sunshade tents –check Festival rules
Coolers with non-breakable water/soda containers to stay hydrated!
Camera –check Festival rules
Warm clothes
Light Clothing
Gloves
Rain Coat or Poncho
Waterproof Boots
Sandals
Small Back Pack or Hip Belt
Your Festivals #hashtag
---
Strings Music Festival – Steamboat Springs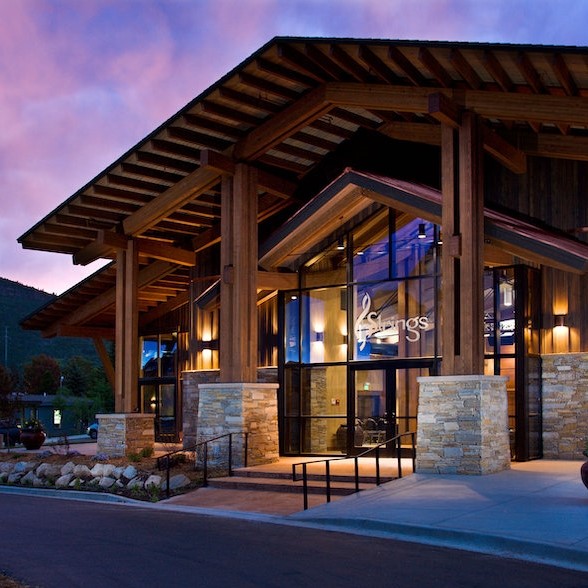 Strings Music Festival's 35th anniversary has organized more than 60 concerts and special events spanning classical to rock, jazz, country, and more. The summer music scene in Steamboat will be jam-packed. Headliners such as Bruce Hornsby and Mary Chapin Carpenter join perennial Strings' favorite events like free Music on the Green concerts. The centerpiece of the festival is the 569-seat Strings Pavilion, which will host a free community-welcoming event from 1:00-2:00 p.m. on Thursday, June 24. Meet music director Michael Sachs and hear a short performance while learning all about the summer's programs. June 25 Sachs will conduct Strings Festival Orchestra on opening night for selections from Tchaikovsky and Schumann.
JUNE
24 1-2 pm Welcome to Strings Event with a free short performance
25 Opening Night Classical with Strings Festival Orchestra
26 Keb' Mo' 2020 Grammy WINNER!
28 5:30 pm House Party with Martin Chalifour & Verne Lundquist
29 9 am Yoga with Classical Music in Strings Park
29 10 am Music on the Green at the Yampa River Botanic Park
29 Mozart and Brahms
For July, August and September head to: www.stringsmusicfestival.com/ongoing
---
Music on the Green in Mountain Village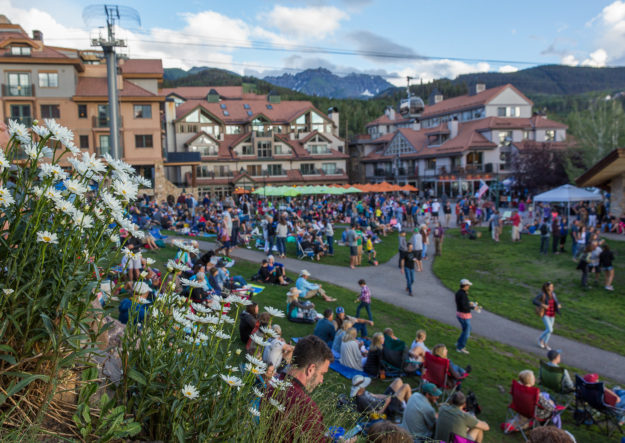 The Telluride Mountain Village Owners Association and Beyond the Groove Productions are pleased to announce their annual Music on the Green concert series in Mountain Village, Colorado. Music on the Green, a free summer concert series taking place most Fridays, starts June 7 through September 6 from 5:00 – 7:00 p.m. at Mountain Village Reflection Plaza, adjacent to the Madeline Hotel & Residences.
"Music on the Green is a great way to start your summer weekends," said Anton Benitez, president of TMVOA. "Meet with friends, grab a drink, a bite to eat, and enjoy live music in Reflection Plaza."
The concert series line-up features a wide variety of bands and musicians who will start the weekend with a celebration of music and art amid the backdrop of the San Juan Mountains surrounding Mountain Village.
June 3: Brent Cowles
June 10: Devon Worley
June 17: You Knew Me When
June 24: Daniel Rodriquez
July 1: Sammy Brue
July 8: Willis Alan Ramsey
July 15: Never Come Done
July 22: RO Shapiro
July 29: Cousin Curtiss
Aug. 5: Taylor Ashton
Aug. 12: Tall Tall Tess
Aug. 19: LVDY
August 26: Foxfeather
Sept. 2: Emily Scott Robinson
Sept. 9: Sarah Vos & Daniel Wolffe of Dead Horses
---
Dillon Amphitheater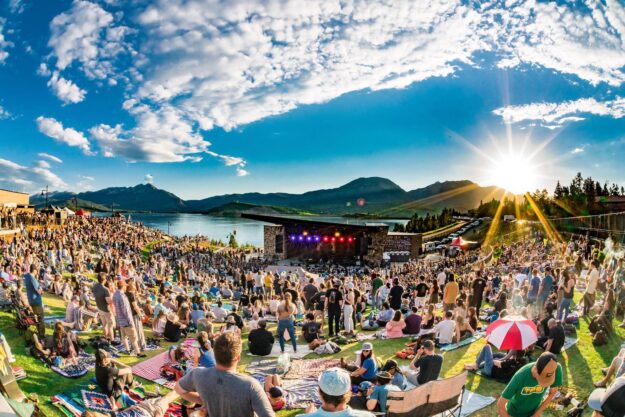 LIVE MUSIC AT THE DILLON AMPHITHEATER THIS SUMMER!
Last summer proved to be a magical summer of events in Dillon with one of the most spectacular views and sound systems around. The Dillon 2022 Summer Music lineup is changing rapidly with new announcements coming weekly. Head to their website for complete details.
Check their website for further details and recent announcements:
https://dillonamphitheater.com/
---
RiverWonderGrass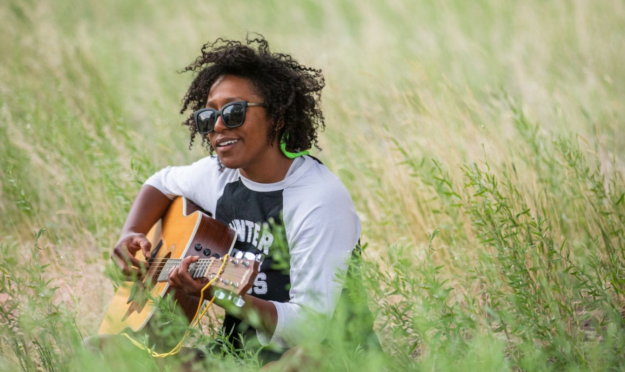 For further information on RiverWonderGrass head to their website at www.riverwondergrass.com
---
Telluride Jazz Festival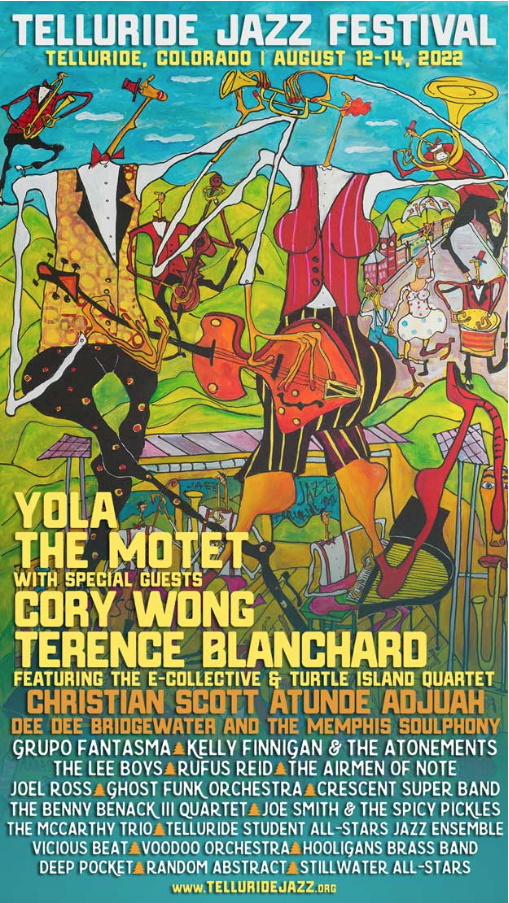 The lineup is announced and tickets are available at www.telluridejazz.org
---
ASPEN SNOWMASS BUD LIGHT HIFI CONCERT SERIES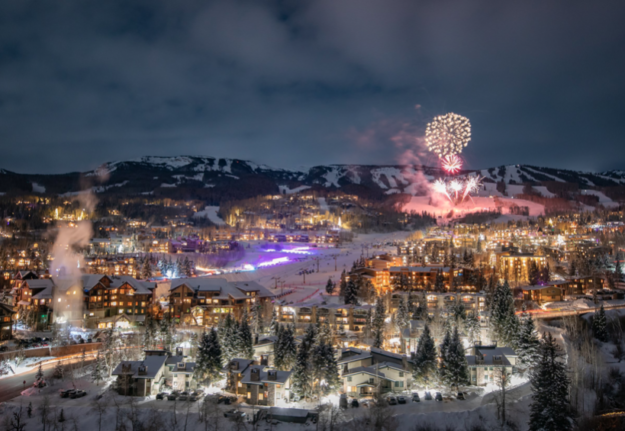 FOR COMPLETE DETAILS: www.aspensnowmass.com/visit/events/bud-light-hifi-concert-series
WOULD YOU LIKE TO HAVE YOUR FESTIVAL OR CONCERT INFORMATION APPEAR HERE? MountainTownMagazine@gmail.com