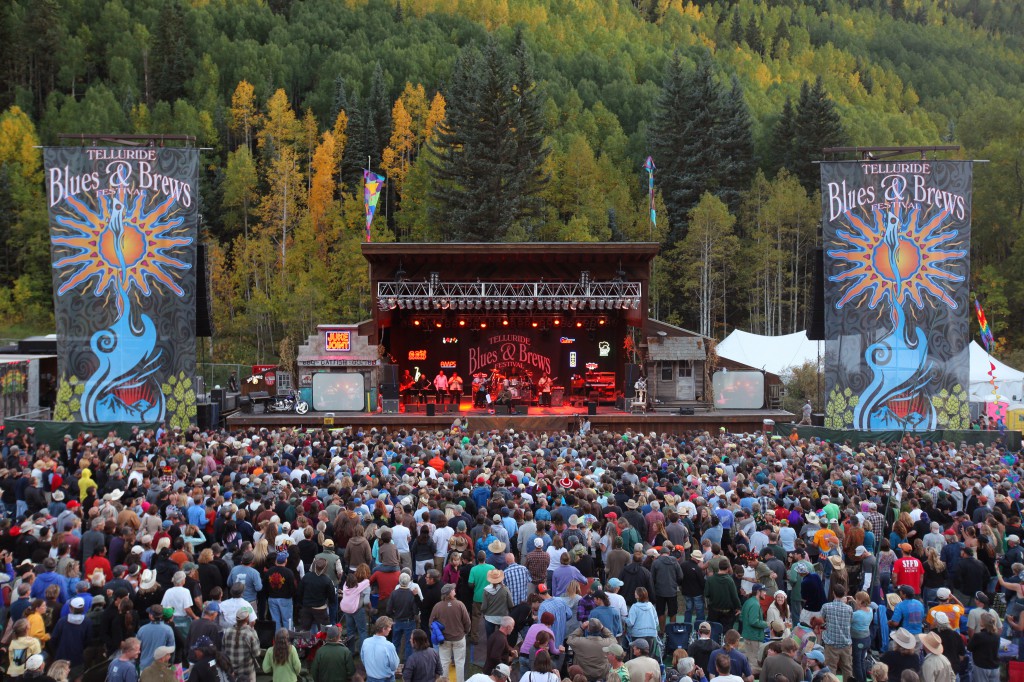 Music Events in Colorado Mountain Towns
We have amazing outdoor fun in Colorado's mountain towns including the launch of great Colorado Music Festivals and Events that you will want to Save the Date and plan for. We have a round-up on some of the best around.

FESTIVAL TIP: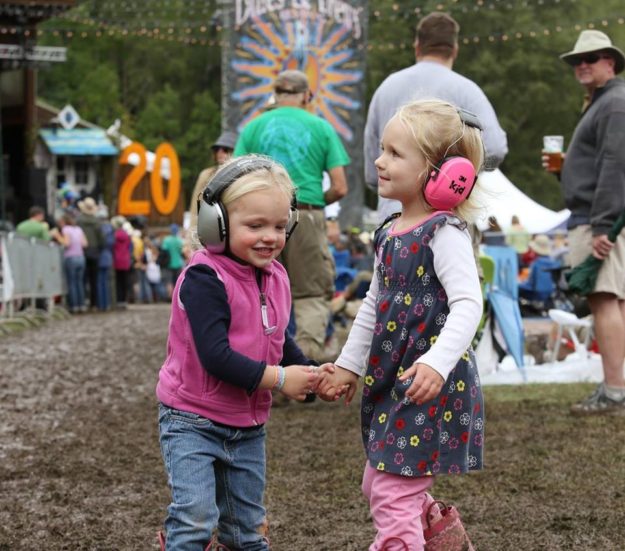 Heading to see your favorite band with the Kids? Don't Forget:
Kids are a big part of the
Festival Scene these days. If
you are preparing to bring your kiddos, then be sure to purchase protective Ear Muffs or Ear Plugs to help protect them. Check online to find the best pair for your child. You might like having some too!
---
Music Events in Colorado Mountain Towns
Frisco Concert in the Park Series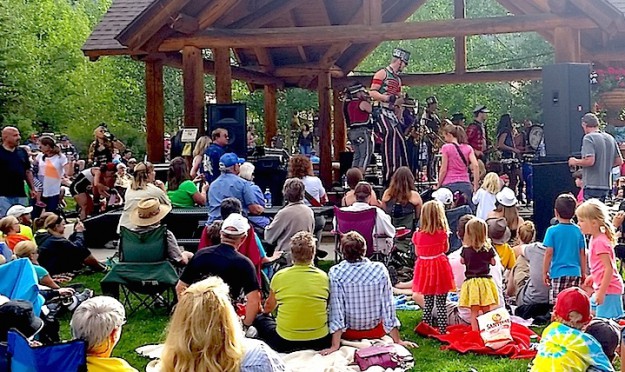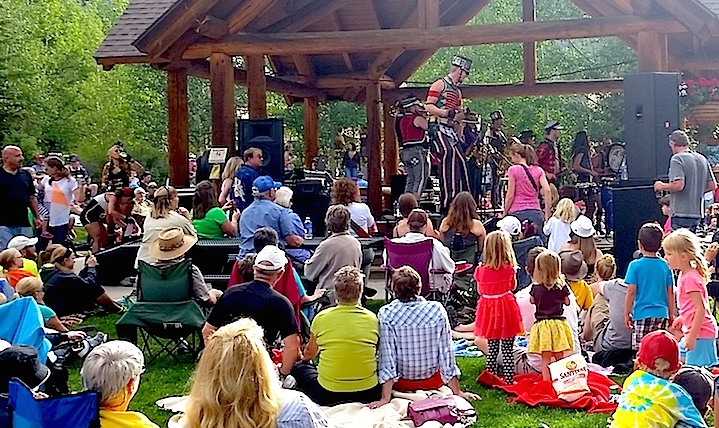 We love the awesome little town of Frisco, Colorado. Great restaurants, an amazing marina, trails to hike and bike all contribute to what makes this town so wonderful! Special Events and Music are another amazing reason why we adore Frisco. The Frisco Concert in the Park Series has some bands that will have you grabbing your outdoor blanket and lawn chairs for an evening out. Enjoy a fun, free concert in Frisco's Historic Park on Thursdays in summer.
2023 Frisco Concerts in the Park Lineup
The Concert in the Park series is a local favorite and an ode to summer evenings in the Rockies. The series features bands from a wide variety of musical genres, including bluegrass, rock, reggae, jam band, blues, Americana, and more. Each week a different local non-profit is benefited by selling refreshments to raise funds to support their efforts in Summit County. The Concert in the Park series goes from 5:30 to 7:30 pm each Thursday and is free to the public. Guests are invited to bring lawn chairs and well-behaved, leashed pets to join in on the best family-friendly happy hour in Summit County.
June 9, 2023, at 4:00 PM – Summer Kickoff Concert
Boostive & The Original Wailers
This new, free, summer concert on Frisco Main Street will benefit High County Conservation Center and bring together the community for music and festivities after a long winter.
2023 Frisco Concerts in the Park Lineup
June 15, 2023
Goldpine
Concert to Benefit the Summit Musicians Relief Fund
June 22, 2023
Lord Nelson
Concert to Benefit the Family & Intercultural Resource Center
June 29, 2023
A.J. Fullerton
Concert to Benefit Summit Seniors
Fourth of July Celebration
July 4, 2023, at 4:00 PM
At the forefront of the progressive bluegrass scene, as undeniable innovators and pioneers of the modern jam grass movement, Yonder Mountain String Band blends bluegrass with elements of rock, alternative, psychedelic and improvisational music. Yonder Mountain String Band brings their high-energy acoustic sound and light show into rock n' roll settings with tremendous success, proving it is possible for a bluegrass band to not only exist but excel in a rock world, without drums.
Celebrating their quarter century mark with a Grammy Nomination for their 2022 release Get Yourself Outside, band members Adam Aijala (guitar, vocals), Ben Kaufmann (bass, vocals), Dave Johnston (banjo, vocals) and Nick Piccininni (mandolin, banjo, fiddle, vocals) co-wrote all tracks on the album over zoom sessions when COVID shut down the music touring industry. Yonder Mountain String Band was recently honored with an induction into the Colorado Music Hall of Fame.
July 6, 2023
Eyes Wide Open
Concert to Benefit Summit County Preschool
July 13, 2023
Frank Solivan and Dirty Kitchen
Concert to Benefit League for Animals and People of the Summit
July 20, 2023
Dave Jordan & The NIA
Concert to Benefit Rotary Club of Summit County
July 27, 2023
Hash Cabbage
Concert to Benefit Friends of the Dillon Ranger District
August 3, 2023
Lola Rising
Concert to Benefit Summit County Arts Council
August 10, 2023
The Barlow
Concert to Benefit Mountain Dreamers
IAugust 17, 2023
Jubilingo
Concert to Benefit Colorado Learning Connections
August 24, 2023
Tenth Mountain Division
Concert to Benefit Women of the Summit
Babaux and The Peacemakers
Concert to Benefit Smart Bellies
For more information: TownOfFriscoEvents.com
---
iBar Ranch – Gunnison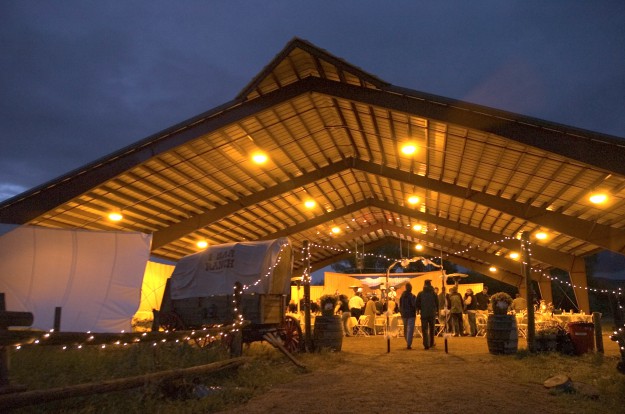 The I Bar is an authentic western heritage event center that seats up to 515. It is situated on a 10 acre converted hay meadow, 250 ft off of the Tomichi Creek at the base of 'W' Mountain in beautiful Gunnison, CO. The Colorado DOW operates the buffer of land between our venue and Tomichi Creek and offers access to amazing fly fishing and equestrian/hiking opportunities.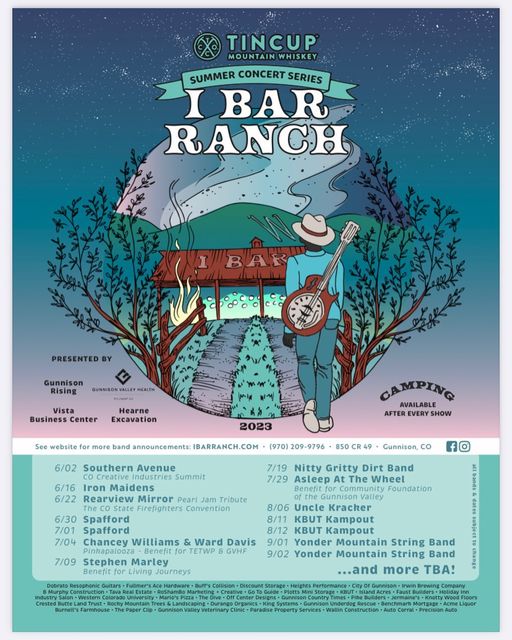 The I Bar is situated 1.5 miles southeast of downtown Gunnison behind Jorgenson Park and the Pioneer Museum. Its unique setting is what makes it very special; just on the edge of town, but deep into the quiet spaces of agriculture and recreation.
The venue is a converted hay barn with stage, lighting & sound. While the sides are open to provide fresh air and scenery, there are curtains that can be closed for inclement weather. The venue is in operation from May-October for community-orientated events and music you won't want to miss. www.ibarranch.com/music
---
The Lariat – Buena Vista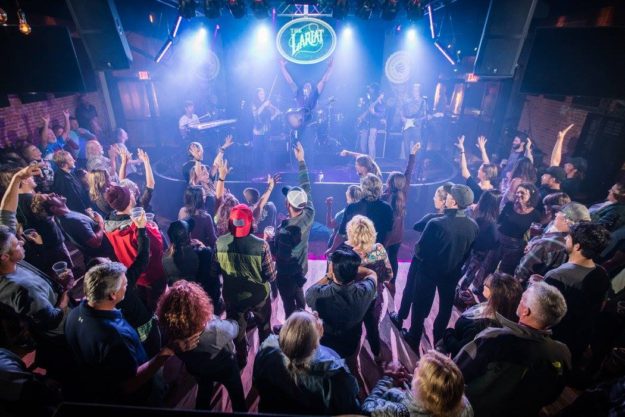 Several years ago Court Johnson stumbled onto a 135-year-old historic building in Buena Vista that had housed a neighborhood bar for over 100 years called The Lariat Bar and Grill in Buena Vista (The building has been a brothel, bar, post office, confectionery, and general store). Enchanted by its turn-of-the-century railway-town soul he saw the potential and decided to buy the place.
A large renovation revealed the structure's beautiful red brick walls and vintage oak floors. A "steampunk" touch was added to the original back bar that had been brought down on a train from Leadville 100 years ago, Then they installed the piece de resistance – a large elevated stage with an over the top sound system and plentiful dance floor space to enjoy it all below.
Some of Colorado's most beloved bands have graced this new stage, including Trout Steak Revival, Rapidgrass, Dragondeer, Grant Farm, Otis Taylor, and area favorite Bonfire Dub. Their national acts are also on the rise with John Popper (of Blues Traveler), John Primer (band leader for Muddy Waters), Goose, and Futurebirds wowing the Lariat's crowd.
Then… Covid reared its ugly head and the music stopped playing. The dust settled and time stood still in the space that housed this remarkable speakeasy and roadhouse. Good things are hard to kill though and The Lariat just announced their Grand Re-Opening May 13, 2022, with Grant Farm to bring the establishment back to life. Leadville Cherokee is scheduled for the next day and they anticipate the music lineup to stack back up. The same great feel and vibe, new menu, and a Meyer house sound system will greet everyone from this point forward.
The Lariat has also crafted a new menu to keep you energized for dancing throughout the night or to enjoy a nice lunch. An array of selections ranging from small plates to salads, grilled dinner entrees, and sandwiches will be ready to order. You can once again belly up to their expansive bar with fabulous bartenders ready to stir up a libation to your liking.
Buena Vista had fast become a music sensation and the Lariat is back once again bringing live music to their fans. Check their schedule, get back out, and go enjoy a night of entertainment and fine food right there in downtown BV.
206 E Main Street
Buena Vista, Colorado
www.thelariatbv.com
---
Silverthorne First Fridays Music and More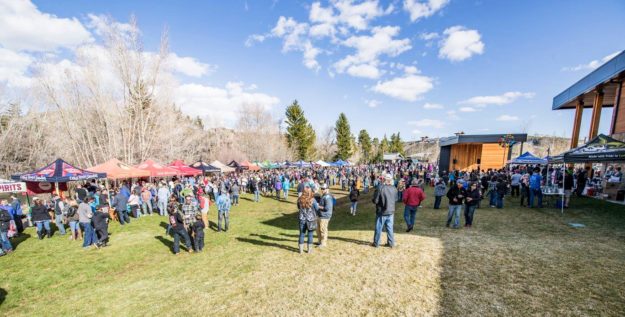 The Town of Silverthorne is making the first Friday of every month a reason for residents and visitors alike to get together and celebrate what's special about this vibrant community. From arts and food to music and fun, First Fridays showcase the community's talented makers, artisans and performers, and include hosted evenings with artists, chefs, brewers, musicians and more in various locales that welcome the whole community to participate.
---
Breckenridge Riverwalk Center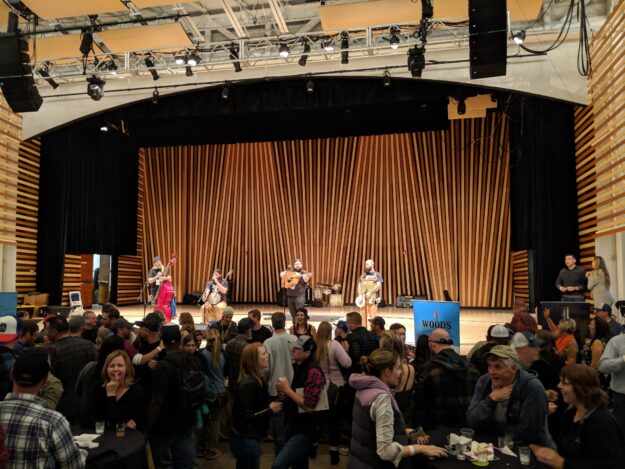 A stately, 750-seat performance venue makes its mark on the banks of the Blue River in downtown Breckenridge. This venue, the Riverwalk Center, hosts everything from rock and bluegrass bands to summer repertoires of the Breckenridge Music Festival Orchestra and National Repertory Orchestra. In addition to visiting bands and musicians, events, films and other multimedia performances fill their monthly calendar. The flexible venue is heated for indoor winter events and concerts, and its glass doors open onto an expansive green lawn for summer and fall events. The original Riverwalk Center was a seasonal amphitheater covered by a fabric tent, constructed as part of the Town's Blue River Reclamation Project in 1992. In 2006, with more than $1 million in support from individuals, companies, and foundations, the Town replaced the tent with today's permanent structure. Facility and equipment upgrades, completed from 2014-2016, updated the venue while enhancing film and multimedia offerings.
A full Live@Riverwalk Center calendar of events can be viewed here: www.breckcreate.org/riverwalk
---
FESTIVAL TIP: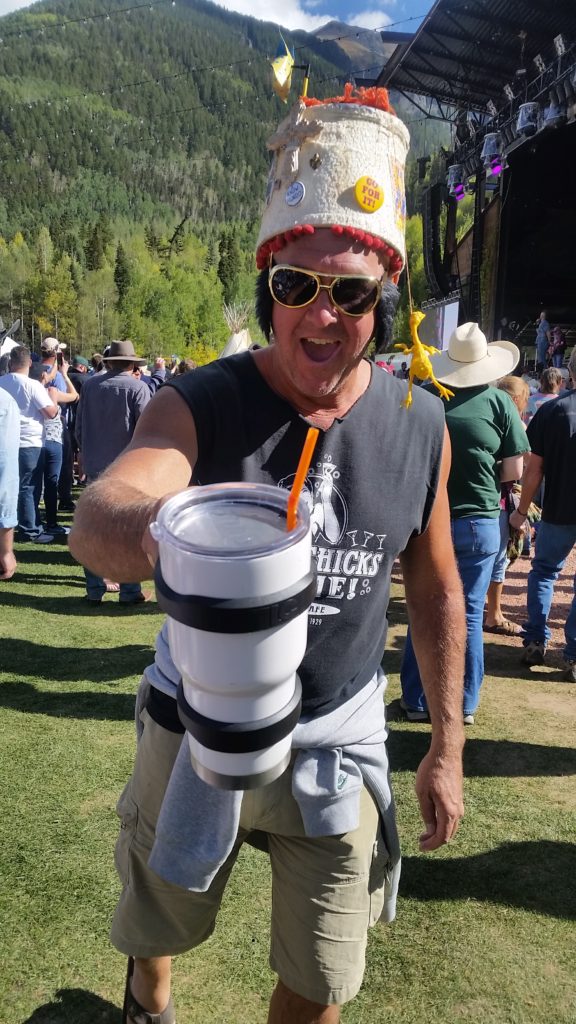 We say bring it all because Colorado mountain town weather will make the unprepared sad!
CHECK FESTIVAL RULES
Valid photo ID
Sunscreen/ hat
Sunglasses
Lip Protection
Ear Protection
Lawn chairs –check Festival rules
Tarps/blankets
Sunshade tents –check Festival rules
Coolers with non-breakable water/soda containers to stay hydrated!
Camera –check Festival rules
Warm clothes
Light Clothing
Gloves
Rain Coat or Poncho
Waterproof Boots
Sandals
Small Back Pack or Hip Belt
Your Festivals #hashtag
---
Dillon Amphitheater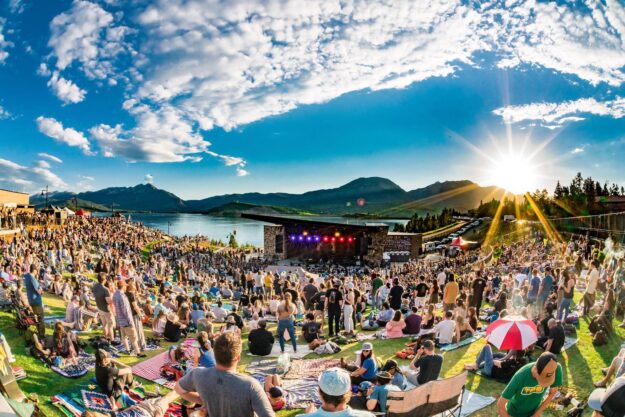 LIVE MUSIC AT THE DILLON AMPHITHEATER EACH SUMMER!
Dillon Amphitheater Concert Schedule
All times are show start times; doors open typically one hour prior to start time.
Dillon is the place to be every Monday night this summer! We are excited to announce our new concert series Mountain Music Mondays. Enjoy free music on the shores of the Dillon Reservoir Monday nights all summer long. All concerts with an asterisk are part of our Mountain Music Monday series.
June 15, 6 p.m., Umphrey's McGee; paid show
June 19, 7 p.m., Marc Cohn & Shawn Colvin – Together On Stage; with Brendan O'Hara; free show*
June 22, 6 p.m., Trevor Hall with The California Honeydrops; paid show
June 26, 7 p.m., Los Texmaniacs; free show*
June 28, 6 p.m., National Repertory Orchestra; special Wednesday free show*
July 2, 6:30 p.m., Rainbow Kitten Surprise with the Brook & The Bluff; SOLD OUT
July 3, 6:30 p.m., Rainbow Kitten Surprise with the Brook & The Bluff; SOLD OUT
July 4, 4 p.m., Colorado Jazz Repertory Orchestra – An Evening of American Music: Jazz, Soul and Blues with Robert Johnson – special holiday concert; free show*
July 7, 7 p.m., Jenny and the Mexicats with Los Chicos Malos – bonus Friday night show; free show*
July 9, 6 p.m., Jason Isbell and the 400 Unit; paid show
July 11, 6 p.m., The String Cheese Incident; paid show
July 12, 6 p.m., The String Cheese Incident; paid show
July 14, 7 p.m., Trampled By Turtles with Amigo the Devil; paid show
July 17, 7 p.m., Mary Louise Lee Band Tributes Divas of the Decades with Expressions; free show*
July 22, 6:30 p.m., The Dead South with Corb Lund and Benjamin Dakota Rogers; paid show
July 24, 7 p.m., TBA; free show*
July 25, 6:30 p.m., Noah Kahan; SOLD OUT
July 28, 6:30 p.m., DISPATCH with Emelise; paid show
July 31, 7 p.m., The Cave Singers with Sunday Bankers; free show*
August 2, 7 p.m., Train with Thunderstorm Atris; SOLD OUT
August 5, 5:30 p.m., Infamous Stringdusters with Big Richard; paid show
August 7, 7 p.m., Moonstone Quill & Split Window – Locals Night; free show*
August 10, 7 p.m., Pretty Lights; SOLD OUT
August 11, 7 p.m., Pretty Lights; SOLD OUT
August 12, 7 p.m., Pretty Lights; SOLD OUT
August 20, 5 p.m., Rebelution with Iration, The Expendables, Passafire and DJ Mackle; paid show
August 21, 7 p.m., Dirtwire with Chewy&Bach; free show*
August 27, 4 p.m., Summit Musicians Relief Fundraiser; free show – fundraiser for Summit Musicians Relief Fund*
August 28, 7 p.m., Jamestown Revival with The Runaway Grooms; free show*
August 31, 6 p.m., Young the Giant and Milky Chance with TALK; paid show
September 2, 6:30 p.m., Tash Sultana; SOLD OUT
September 3, 7 p.m., Gregory Alan Isakov with Shovels & Rope; SOLD OUT
September 4, 7 p.m., TBA; free show*
September 11, 7 p.m., lespecial with Frisco Funk Collective; free show*
September 13, 6:30 p.m., Greensky Bluegrass; paid show
September 14, 6:30 p.m., Greensky Bluegrass; paid show
Check their website for further details and recent announcements:
https://dillonamphitheater.com/
---
Strings Music Festival – Steamboat Springs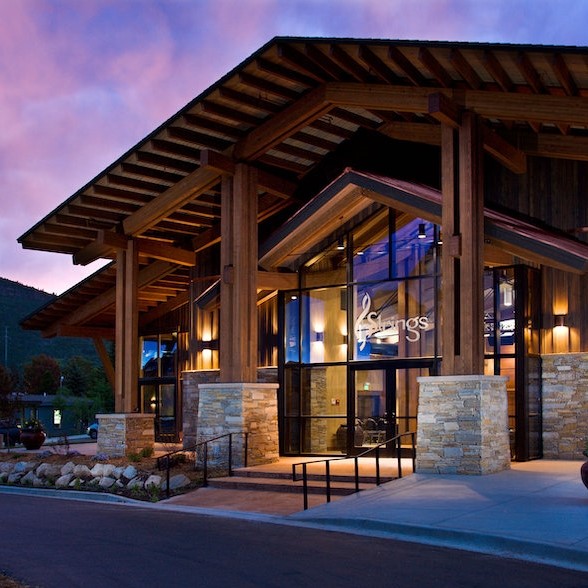 Strings Music Festival's 35th anniversary has organized more than 60 concerts and special events spanning classical to rock, jazz, country, and more. The winter music scene in Steamboat will be jam-packed.
For Upcoming Events Head to: www.stringsmusicfestival.com/ongoing
---
2023 Sunset Music Series in Mountain Village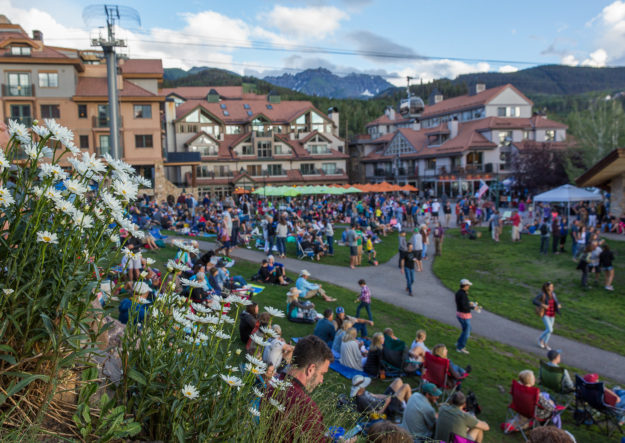 The 2023 Sunset Music Series will feature eight spectacular shows held in Sunset Plaza, which is located steps away from the gondola to and from Telluride. The concerts are free and pet-friendly and start at 6:00 p.m. The family-friendly concerts are held on the lawn near Lift 1 and offer excellent sun exposure and fantastic sunset views.
Anton Benitez, TMVOA President & CEO, said, "TMVOA is proud to once again bring another summer season of music to Mountain Village. We look forward to having our members, guests, and visitors come together for this weekly community event that is one of the great summer traditions in the region."
The 2023 Sunset Music Series lineup is as follows:
● June 21 – Smokey Brights (Seattle Rock and Roll)
● June 28 – Cha Wa (Mardi Gras Indian Funk Band from New Orleans)
● July 12 – James Hunter (Rhythm & Blues)
● July 19 – Local Festival Feature with Telluride Chamber Music and Boyd Meets Girl (Classical)
● July 26 – Regional Music Feature with Easy Jim (Grateful Dead Tribute Band)
● August 2 – Lindsay Lou (Bluegrass)
● August 9 – The Wilder Blue and Special Guests Tylor and the Train Robbers (Country)
● August 16– The Sensational Barnes Brothers (Gospel Soul)
Click here for further information: www.sunsetconcertseries.com
---
Music on the Green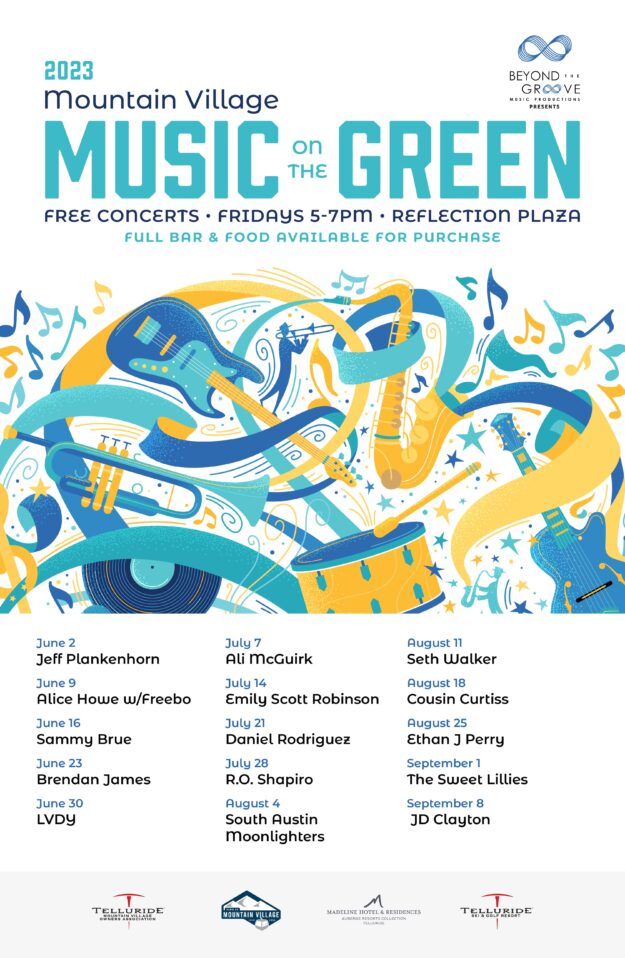 2023 Music on the Green concert series in Mountain Village, Colorado. This free summer concert series takes place on Fridays beginning June 2 through September 8 from 5:00 – 7:00 p.m. at Mountain Village's Reflection Plaza, adjacent to the Madeline Hotel & Residences.
The 2023 Music on the Green line-up features:
2-Jun Jeff Plankenhorn
9-Jun Alice Howe w/ Freebo
16-Jun Sammy Brue
23-Jun Brendan James
30-Jun LVDY
7-Jul Ali McGuirk
14-Jul Emily Scott Robinson
21-Jul Daniel Rodriguez
28-Jul R.O. Shapiro
4-Aug South Austin Moonlighters
11-Aug Seth Walker
18-Aug Cousin Curtiss
25-Aug Ethan J. Perry
1-Sep The Sweet Lillies
8-Sep JD Clayton
The Music on the Green concert series is provided free of charge by presenting sponsor TMVOA, Madeline Hotel, and Residences, Telluride Ski & Golf, the Town of Mountain Village. For more information head to their Facebook Page: www.facebook.com/BeyondTheGroove
---
Telluride Jazz Festival
The 2023 lineup announcements and tickets are available at www.telluridejazz.org
---
Belly Up Aspen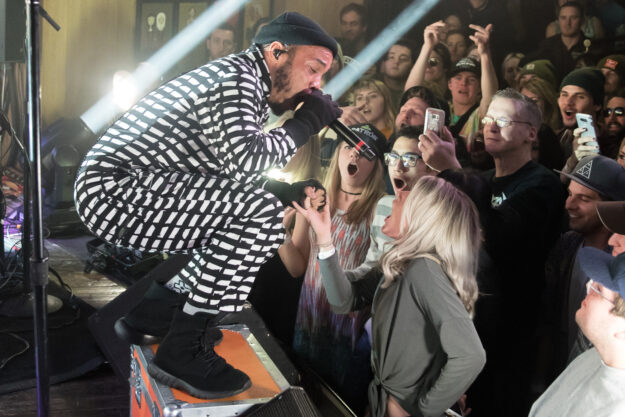 Belly Up Aspen is a concert hall and live music venue featuring world class musical acts spanning across nearly every genre. This revered music venue features over 300 concerts a year and spotlighting the best musical talents of all genres. The owners strive to create a live music experience that you will not forget. Most concerts are all ages, but a legal ID is required for the bar and select events. The Belly Up, Aspen also has sports games from the NFL, NBA to MLB where you can watch your favorite team on their huge big screen TV with some tasty bar food from the inhouse kitchen. You can purchase tickets for future shows online on our site or at the box office which is open seven days a week! www.bellyup.com
450 S Galena Street
Aspen, CO
www.bellyupaspen.com
---
ASPEN SNOWMASS BUD LIGHT HIFI CONCERT SERIES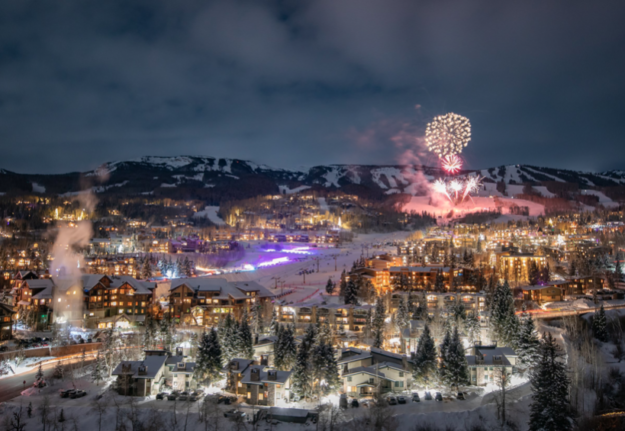 FOR COMPLETE DETAILS: www.aspensnowmass.com/visit/events/bud-light-hifi-concert-series
---
WinterWonderGrass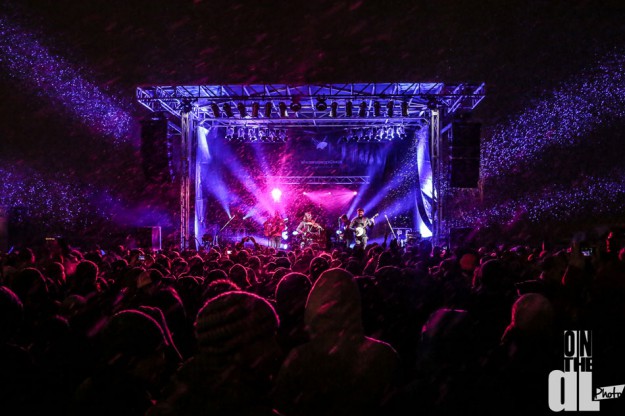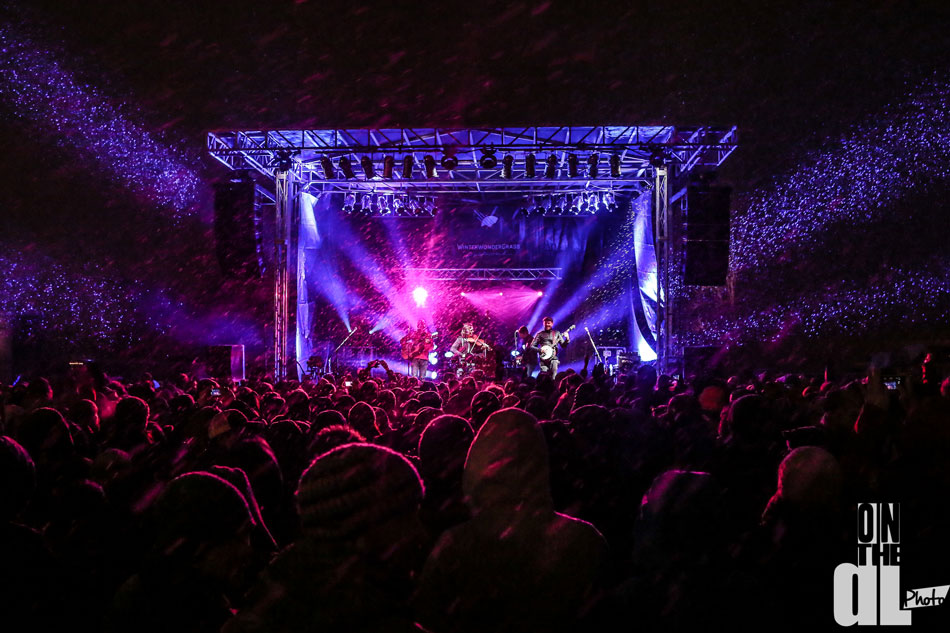 WinterWonderGrass revealed its 2023 artist lineup in the early days of Winter 2022. The festival will return to delight the event's fans with 11 years of WinterWonderGrass Colorado, in Steamboat March 2024 for the reunion of a lifetime, and after that is over, head to Tahoe! www.winterwondergrass.com
---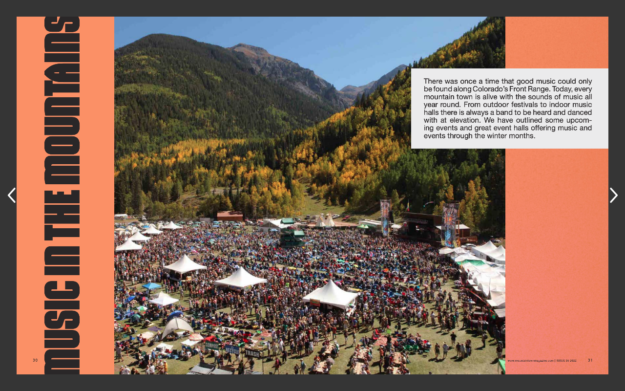 Read Our Music in the Mountains Article from 2023, click the image above.
---
WOULD YOU LIKE TO HAVE YOUR FESTIVAL OR CONCERT INFORMATION APPEAR HERE? MountainTownMagazine@gmail.com