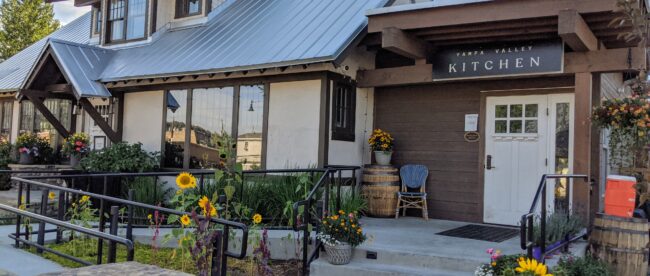 If I had to describe a restaurant in one word the Yampa Valley Kitchen would be Beautiful. Beautiful food, beautiful decor, beautiful surroundings, beautiful service. As you pull up to their front door a full garden of flowers, vegetables and herbs engulf you as you enter their outdoor patio seating. The interior is just as welcoming, filled with greenery and a vibrant bar area that pops with flowery wallpaper that was chosen to accent the room.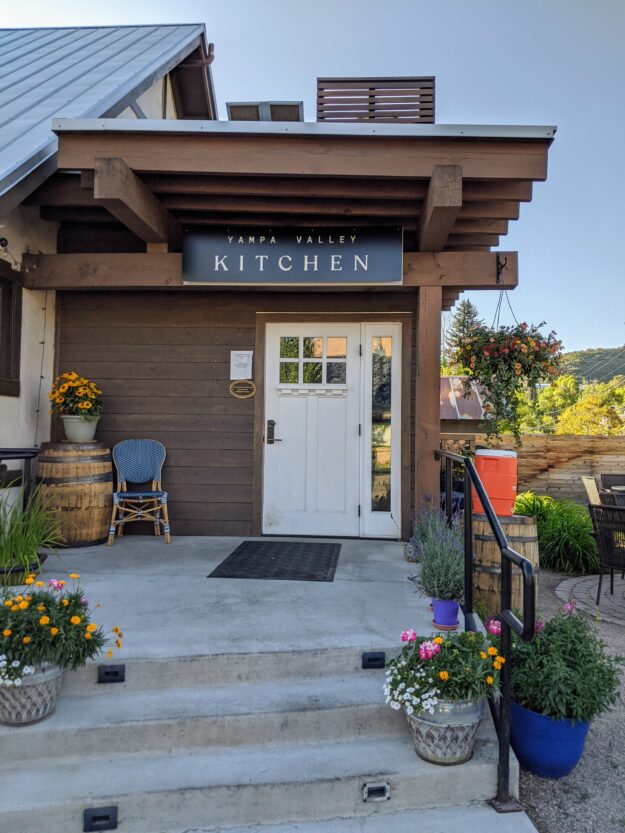 This newly opened eatery in Steamboat Springs is a meeting spot where you will want to sip, nosh, and linger with friends and family. Jeremy MacGray & co-owner Hannah Hopkins, Executive Chef Joe Campbell, Manager Natasha Krefft, Cocktail Curator Rena Day and Gardener Pat Tormey have crafted a soulful and delicious experience for those looking for Breakfast and Lunch in Downtown Steamboat Springs. They pride themselves in fulfilling a mission to serve uncompromised food. 
The team states, "Yampa Valley Kitchen is uncompromising in its selection and sourcing of ingredients. We only use local, organic, or sustainable foods of the highest quality. This includes everything, down to the salts, oils, and spices we use. Instead of the commitment to use organic or local foods " when available ", YVK will not serve it when it's not available. BOOM! As you'll see, our menu changes as we strictly adhere to this principle. Yampa Valley Kitchen- UNCOMPROMISED FOOD – ".
Open 7:30 a.m. to 3:00 p.m. daily their menus consist of hardy, light, and classic breakfast selections of eggs, crepes, toasts, bowls, and waffles. Lunch offers salads, sandwiches, small-plate snacks, soups, and hardier plates for carnivores, vegetarians, and vegans alike. We adored the carrot Vegan Dog, Rosti, and colorful 9th Street Salad. The drink menu has so many delicious options from specialty lattes, organic loose-leaf tea, delicious smoothies, and juices to zero-proof + proof cocktails, it was hard to choose what to consume.
We watched a "Garden Mary" pass by garnished to the hilt with beautiful findings from the kitchen's garden outside. Sparkling water, sparkling wine, and mimosas all lent to the dreamy atmosphere. Take in the experience and the fabulous food by making a reservation and enjoy everything this seasoned food and beverage team has to offer.
207 9th Street, Steamboat Springs CO
by Holly GoSpritely
For more Restaurant Reviews in Colorado's Mountain Towns: https://mtntownmagazine.com/category/colorado-mountain-town-restaurant-reviews/
Mountain Town Magazine | We are Colorado's Mountain Town Magazine
Copyright © 2021 MTN Town Magazine all rights reserved.
Post Sponsor