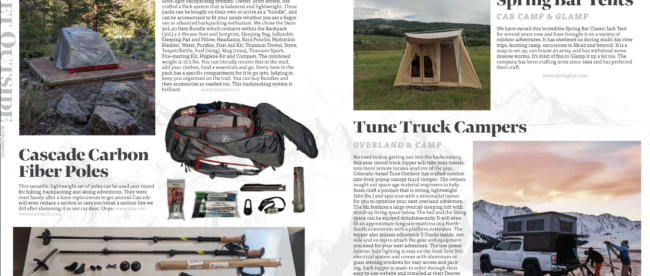 Go! Get Outside – Fall is one of our favorites times to be outdoors hiking, biking, paddling and camping.
As seen in Issue 38 of Mountain Town Magazine
by Holly GoSpritely
We have some great suggestions and a variety of ways to make your outdoor expeditions the very best they can be. We have tested each of these products a variety of times and can honestly say that this Mountain Town Gear is legit!
Backpack
NearZero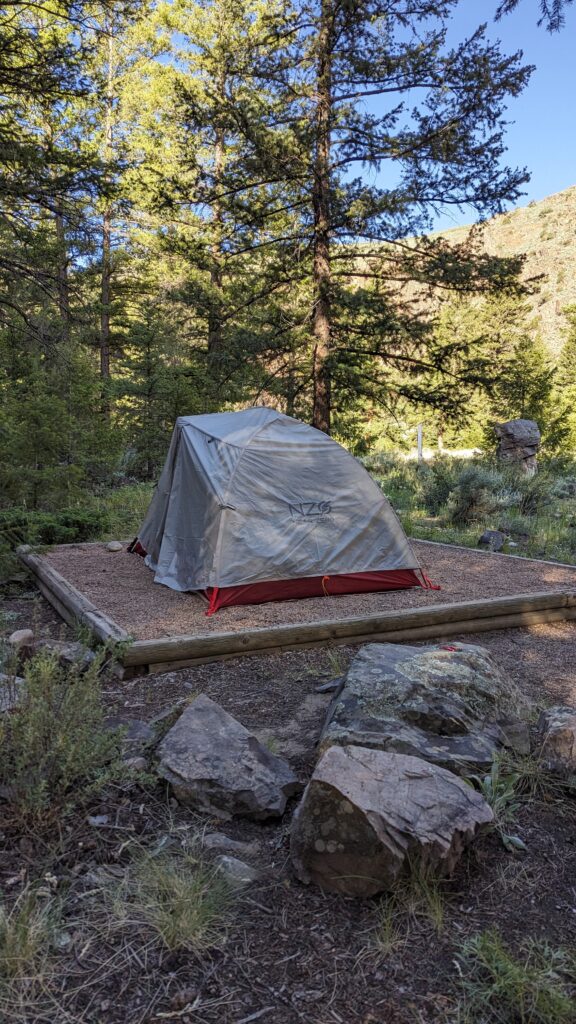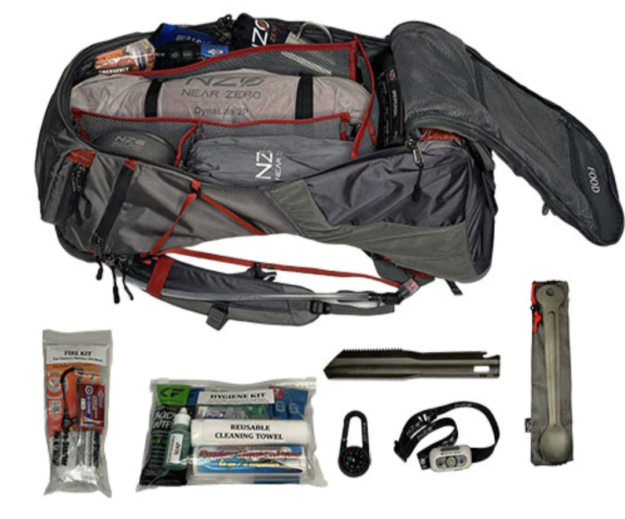 We recently discovered this growing company and their ultra-light backpacking systems. Owner, Scott Jensen, has crafted a Pack system that is balanced and lightweight. These packs can be bought on their own or arrive as a "bundle", and can be accessorized to fit your needs whether you are a begin- ner or advanced backpacking enthusiast. We chose the Dean 50L 20 Item Bundle which contains within the Backpack (50L) a 2-Person Tent and footprint, Sleeping Bag, Inflatable Sleeping Pad and Pillow, Headlamp, Rain Poncho, Hydration Bladder, Water, Purifier, First Aid Kit, Titanium Trowel, Stove, Teapot/Kettle, Fuel (100g), Mug (10oz), Titanium Spork, Fire-starting Kit, Hygiene Kit and Compass. The combined weight is 12.5 lbs. You can literally receive this in the mail, add your clothes, food + essentials and go. Every item in the pack has a specific compartment for it to go into, helping to keep you organized on the trail. You can buy Bundles and then accessorize as needed too. This backpacking system is brilliant.
---
Car Camp & Glamp
Spring Bar Tents
We have owned this incredible Spring Bar Classic Jack Tent for several years now and have brought it on a variety of outdoor adventures. It has sheltered us during multi day river trips, hunting camp, excursions to Moab and beyond. It is a snap to set up, can house an army, and has withstood some intense storms. It's kind of fun to Glamp it up a bit too. The company has been crafting tents since 1944 and has perfected their craft.
---
Story Sponsor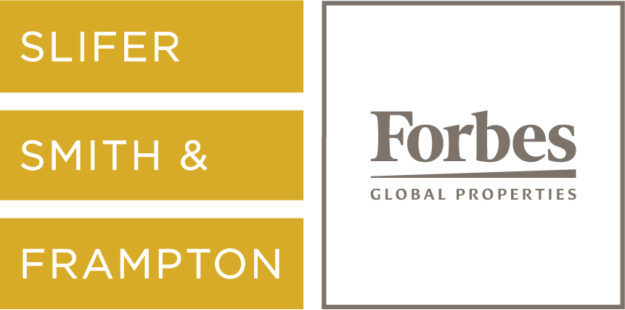 ---
Overland Camp
Tune Truck Campers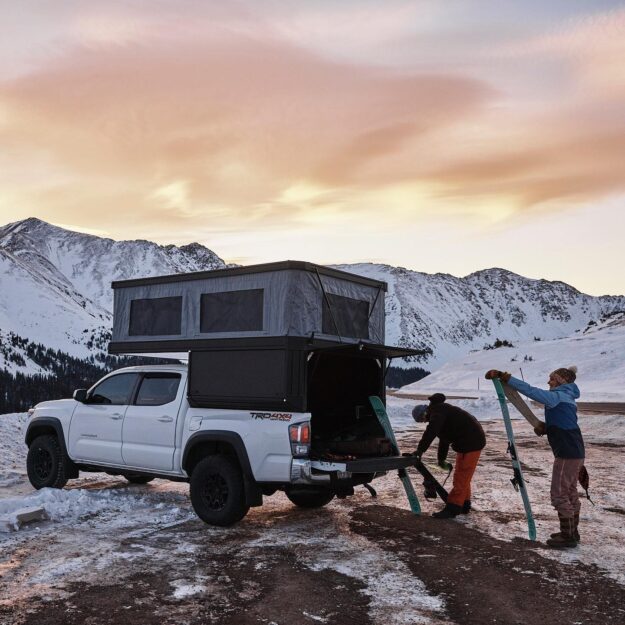 No need to stop getting out into the backcountry, this year-round truck topper will take your travels into more remote locales anytime of the year. Colorado-based Tune Outdoor has crafted comfort into their popup canopy truck camper. The owners sought out space age material engineers to help them craft a product that is strong, lightweight (360 lbs.) and spacious with a minimalist layout for you to optimize your next overland adventure. The M1 features a large overcab sleeping loft with stand-up living space below. The bed and the living space can be enjoyed simultaneously. It will even fit an approximate king size mattress in a North- South orientation with a platform extension. The topper also utilizes adjustable T-Tracks inside, out- side and on top to attach the gear and equipment you need for your next adventure. The low power interior halo lighting is easy on the Goal Zero Yeti electrical system and comes with aluminum or glass awning windows for easy access and pack- ing. Each topper is made to order through their easy-to-use website and installed at their Denver Headquarters.
---
Cascade Carbon Fiber Poles
Light Weight Walking & Hiking Sticks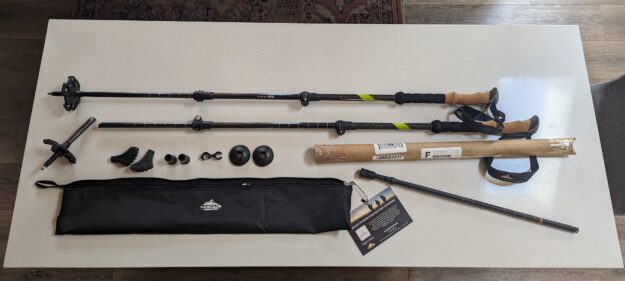 This versatile, lightweight set of poles can be used year-round for hiking, backpacking, and skiing adventures. They were even handy after a knee replacement to get around. Cascade will even replace a section in case you break a section as we did after slamming it in our car door. Oops.
---
Hunting, Skiing, Hiking, Biking, you still have plenty of time to pack that fun in. Go! Get Outside and tell us about your adventures and your favorite gear. we always like to hear what's working for our readers.
For more Gear Reviews for your Adventures, head to our
Mountain Town Gear Page.
Story Sponsor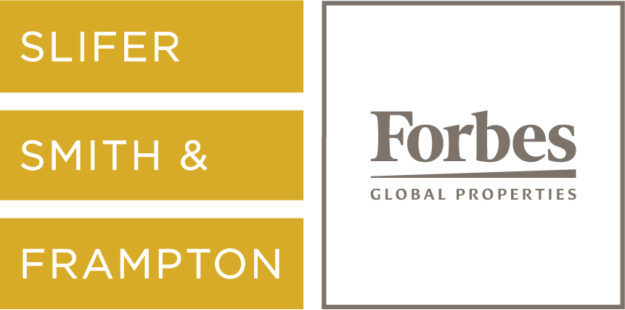 MTN Town Media Productions | Celebrating the Colorado mountain lifestyle for over 10 Years
Copyright 2023 MTN Town Media Productions all rights reserved.