SOS Outreach Departs for London 2012 Olympic Events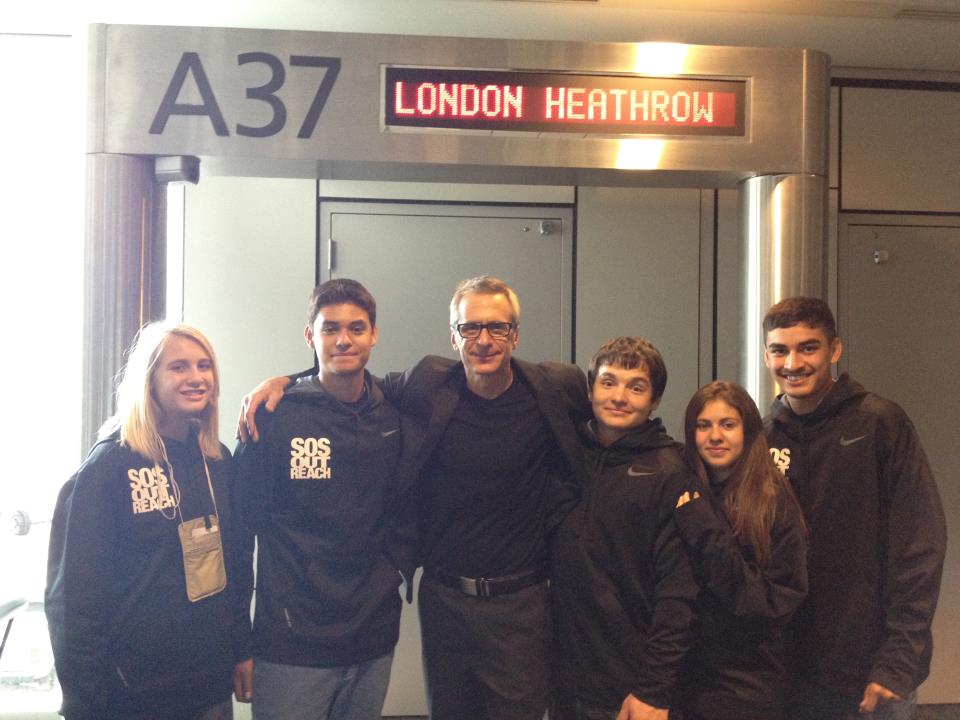 As we awoke this morning to the first day of the London Olympic Games 20 Colorado kids and their fearless leader touched-down in England to begin an experience of a lifetime. SOS Outreach International and the Global Sports Development  Playmakers program (GSD) , an initiative that encourages youth to be leaders by taking action to improve themselves and their communities, made this trip a dream come true for a group of incredible youngsters- a week at the London 2012 Olympics.
Excitement was high last night as the group prepared to depart DIA. I had a chance to chat with two of the kids who were chosen to represent SOS Outreach as leaders and ambassadors of Colorado's towns. Kevin Rodriguez of Avon, Colorado is a first generation US Citizen who has been involved with SOS Outreach International for over 4 years. "The Olympics and this trip are inspiring me to do my best, to meet new people and gain new friendships with people from around the world". He was very excited to watch Basketball and Track and Field events while experiencing the city of London. Just going to the Olympics was what he was most excited about.
Jackie Luevano, a 16 year old High School Senior from Denver was nervous  until she got to the airport. She said "all that fear melted away and now I am super excited for this entire trip. I have never left the country let alone fly on a plane". Her favorite events are swimming and gymnastics and she cannot wait to watch. "I am excited to make new friendships within the group and with those I meet while in London". Experiencing the city, it's music and people were high on her list of to dos.
Arn Menconi, founder of SOS Outreach International, is heading to London with this group of incredible kids. He started this organization 18 years ago with hopes to expose underprivileged youth to the mountains, as well as to the sport of snowboarding. "This event and how far SOS Outreach has come in the past 18 years is beyond my wildest dreams. I had always heard that it takes a village to raise kids and all the support we have received over the years proves that saying to be true".
The group is now in London putting their leadership skills to work and acting as true ambassadors of Colorado and the United States. Tune in to hear about their experiences. We are proud to help tell their stories here at MTN Town Magazine. Share the Love folks!