Nine Ways to Experience the Breckenridge Distillery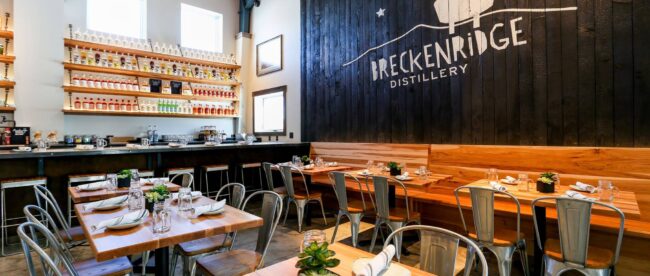 Breckenridge Distillery Offers More Than a Tasting or Cocktail
The Breckenridge Distillery is truly an adventure in every sense. From touring the award-winning spirit's production facility, enjoying some of Chef Billie Keithley's craft cocktails on the patio, and playing Bocce Ball, to indulging in world-class cuisine, there is more to this Breckenridge landmark than you realize. Whether you have time for the full experience at the Distillery on Airport Road, or you're simply curious about tasting its award-winning spirits while strolling Main Street, the Distillery makes it easy, fun, and delicious to discover what it's all about.
Here are 9 Ways You Can Experience the Breckenridge Distillery:
INTERNATIONAL INSPIRED LUNCH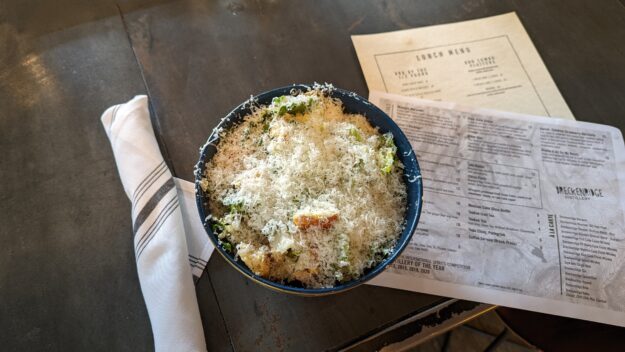 Using ingredients and inspiration from around the world (Peruvian, Vietnamese, Indian, and French), Chef Robbie Reyes brings a perfect harmony of American cuisine in the form of upscale sandwiches. Dishes include Smoked Chicken Bahn Mi, Broncos Blend Bourbon infused Boulder Sausage with a Sweetwater Beer Mustard, Curry Pasta Salad, and house-made BBQ Chips. Seasonal offerings with a mountain feel.
MODERN-AMERICAN STEAKHOUSE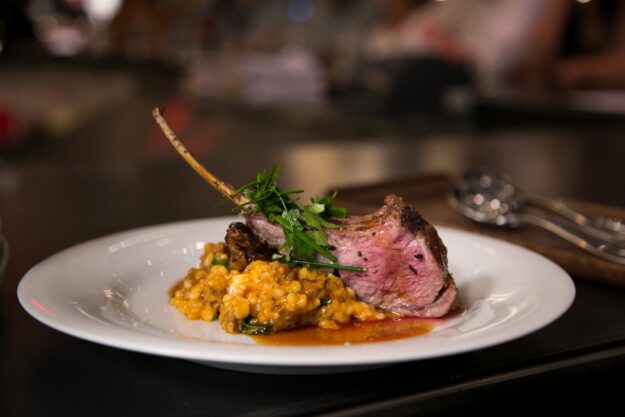 Executive Chef Robbie Reyes style brings an international flair to the Breckenridge Distillery Restaurant's menu. Their modern-American steakhouse atmosphere showcases seasonal and approachable dishes that impart not only the fantastic spirits of Breckenridge Distillery but also our upscale mountain dining experience. Their family-style menu features a 45-ounce Tomahawk Rib Eye, 20-ounce Kobe New York Strip, and other seasonally focused dishes. As always, the menu revolves around local produce, comfort foods with a twist, and shareable dishes meant to encourage interaction and conviviality. Enjoy Happy Hour with $12 plates.
COCKTAILS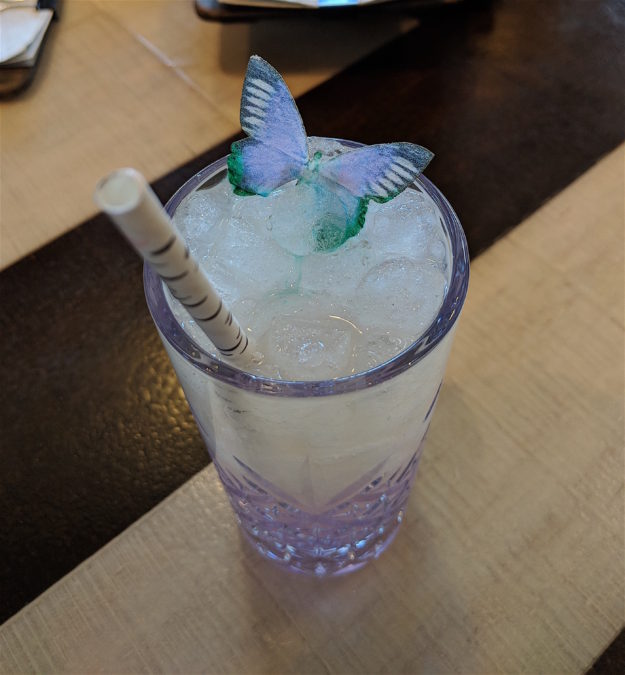 If it's edible, chances are Liquid Chef Billie Keithley has made a cocktail out of it. And that's one of the reasons she loves working for the Distillery so much. Because of the Distillery's special liquor license, Keithley can't go out and buy spirits and cordials elsewhere, so she creates them herself. Products like amaros, bitters, vermouth, and liqueurs are all made in-house, "Which means we can put our own twists on them," she said. Keithley and Bar Manager Mich Sakakeeny are creating schnapps, shrubs, syrups, and juices, among other fresh products, for every specialty cocktail. Popular menu staples include the Obi Wan Old Fashioned, made with Brecken ridge Port Cask Whiskey.
SUNDAY DISTILLERY TOURS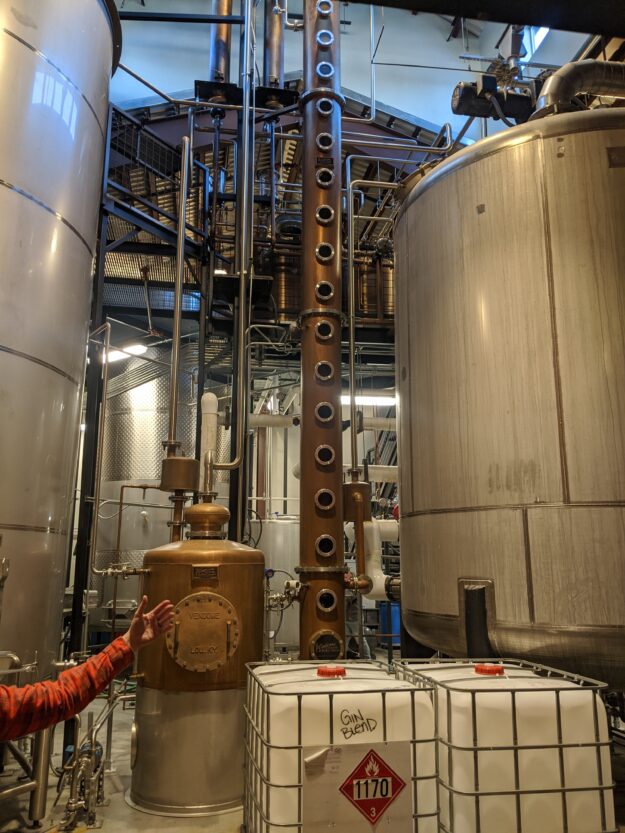 Every Sunday, guests are taken on a behind-the-scenes tour of the Breckenridge Distillery's production facility. This abbreviated tour starts by tasting their award-winning Breckenridge Vodka and Breckenridge Gin in their original production facility. Their expert guides will take guests on a 30 min tour and finish up the experience with a tasting of their Breckenridge Bourbon Whiskey. Tours are $10/person, reservation only, and include a signature Glen Carin tasting glass. Book a tour at breckenridgedistillery.com/tours
TASTINGS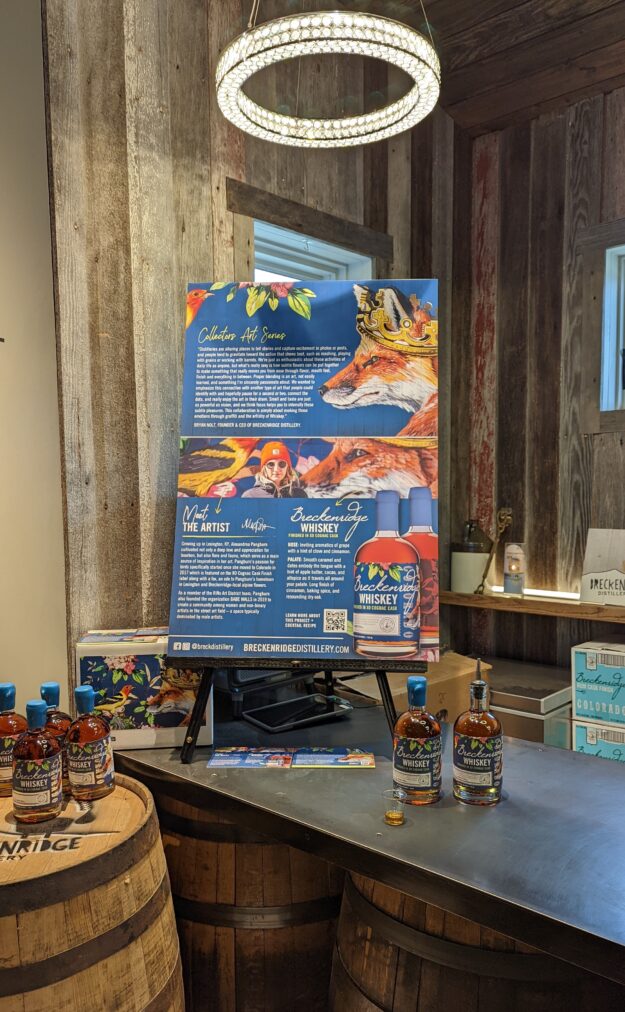 The Breckenridge Distillery offers one of the most highly awarded craft bourbons on the market and you can try it for free. Guests are offered two complimentary samples from a limited menu and have the option to upgrade their tasting to try their high-end spirits. A great way to explore their award-winning line of hooch.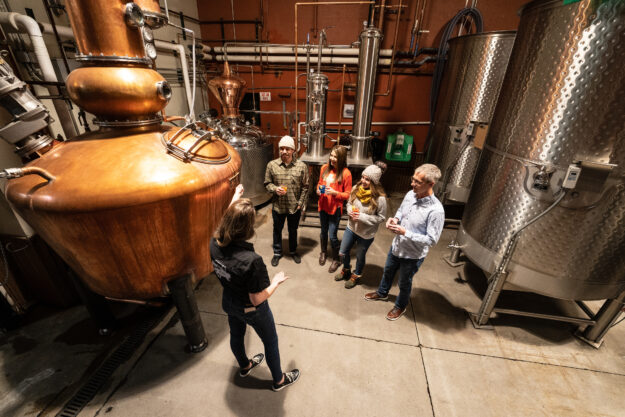 AFTER-HOURS TOURS
Breckenridge Distillery offers guests a VIP experience during their After Hours Tours. Use your senses to experience the inner workings of how these hand-crafted spirits go from grain to bottle while learning about the history of whiskey and how the distillery was founded. Guests also have the opportunity to try spirits that have yet to be released to the public. Tours begin at 6:15 p.m. by reservation only. Book a VIP tour at breckenridgedistillery.com/tours 
FOUNDER'S LAB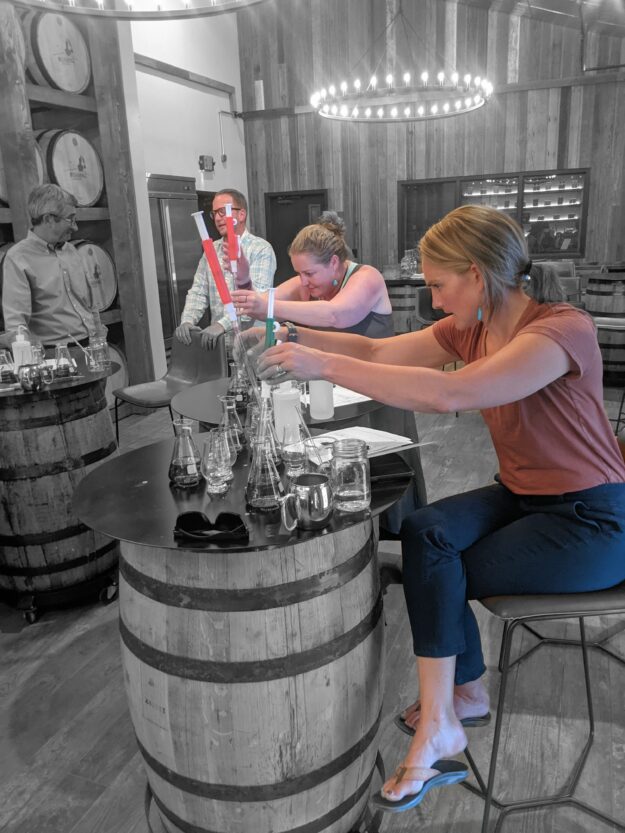 Nerd out with our distillers and become a master blender for a few magical hours. Breckenridge Distillery's distillers are experts in nosing, flavor categorization, and pairing substrates together to create a whole that far exceeds the expected sum of its parts. Guests will be taught to
break down aggregate flavors while building a whiskey blend complete with mouthfeel and finish. You will hand bottle your creation and complete the experience with a customized label. Reservations required, breckenridgedistillery.com/tours
PRIVATE DINNERS IN DARK ARTS SOCIETY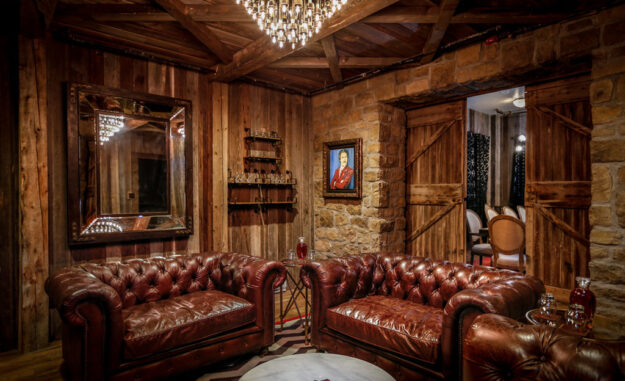 This intimate dining experience in the Distillery's exclusive whiskey club is an experience like none other. Parties of up to 8 people can reserve the Dark Arts Society private room featuring old barn wood, leather couches, and a view of the bottling production area of the Distillery. This exclusive, private dining area comes with personal wait staff and can be used for families, micro-conferences, executive meetings, or small parties. For a private dining experience, email: restaurant@breckdistillery.com 
MAIN STREET TASTING ROOM
In the heart of downtown Breckenridge, get a taste of not only the Distillery's spirits but also a taste of what the Breckenridge Distillery is all about. From merchandise to personable, knowledgeable staff, this small tasting room is a glimpse of what you can experience at their main location on Airport Road.
Learn more at www.breckenridgedistillery.com
~As seen in MountainTown: Breckenridge a local magazine for everyone who loves Breck!
Stay in touch with Breckenridge – www.mountaintownbreckenridge.com
Story Sponsored by


MTN Town Media Productions | Celebrating the Colorado mountain lifestyle
Copyright 2022 MTN Town Media Productions all rights reserved.