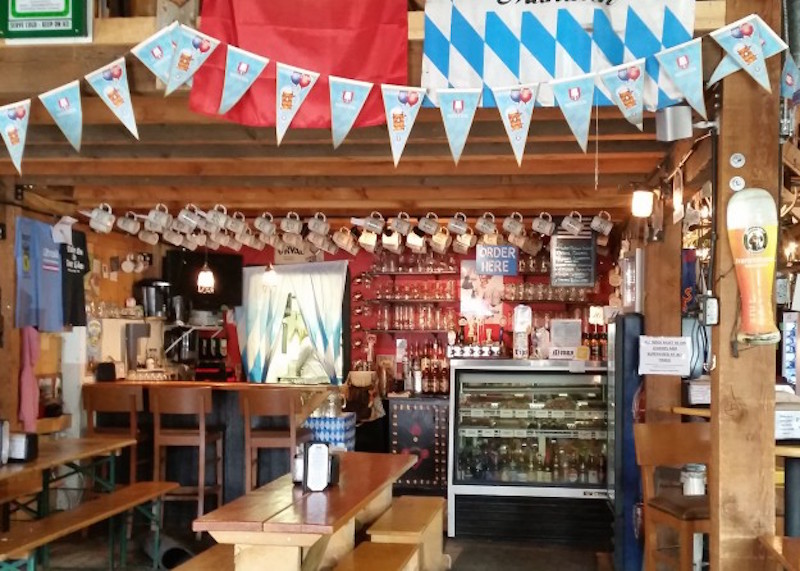 Here is one of our favorite places to be as the Fall weather sets in and the colors go POP! Frisco and this coming weekend, September 10 and 11, 2016, Frisco will host Fall Fest. Fall Fest is a celebration of Frisco's thriving restaurant scene and local and regional art community.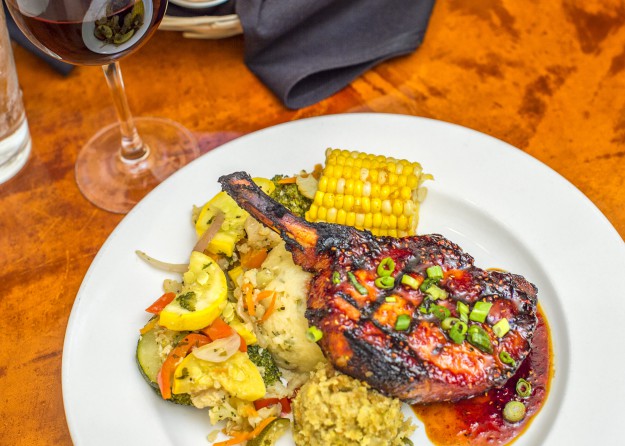 In its 3rd year, the "Flavors of Frisco" on Saturday, September 10 from 11 a.m.-5 p.m. will highlight Frisco's vibrant restaurant scene (check out our review on Frisco's restaurants: https://mtntownmagazine.com/frisco-food-scene-a-mile-of-culinary-treats/ – they're amazing) with small plate samples of signature dishes from Frisco restaurants. Saturday's activities will also include concerts with Caribou Mountain Collective and Page 6ix, a free make and take art project for children and adults and other children's activities. There will also be a beer garden featuring Germany's Hofbräu beer, and Coyote Gold will be on hand serving up Colorado's own "Microbrew of Margaritas". The beer and margarita garden will benefit the Friends of the Dillon Ranger District.
On Saturday, September 10 and Sunday, September 11, the Summit County Arts Council will present a local and regional Meet the Artists show and sale at the Frisco Historic Park. The show will feature jewelry, pottery, paintings, photography and other fine arts. On Saturday, there will also be furniture makers displaying and selling furniture made from signature blue-hewed beetle kill wood.
"This event highlights the great food and art that is created here locally. It is a great time to try a new dish from your favorite restaurant or start your art collection at a reasonable price," stated Nora Gilbertson, Town of Frisco Events Manager.
"It will be a big weekend in Summit County with Fall Fest in Frisco and Oktoberfest in Breckenridge. It's really just a great weekend for folks who love German beer and great food. Frisco is delighted to be partnering with Hofbräu this year, and every year Frisco's restaurants cook up the most incredible small plate tastings under one big Fall Fest tent on Frisco's Main Street," specified Vanessa Agee, Director of Marketing and Communications.
Schedule of Events:
Saturday, September 10, 2016-
10 a.m. – 5 p.m.- Meet the Artists art show and sale
11 a.m. – 5 p.m.- Flavors of Frisco and beer and margarita garden open
11 a.m. – 5 p.m.- Make and take art project for children and adults, face painting and children's activities
12 p.m. – 2 p.m.- Concert with Caribou Mountain Collective
3 p.m.- 5 p.m.-  Concert with Page 6ix
Sunday, September 11, 2016-
10 a.m. – 5 p.m.- Meet the Artists art show and sale
Food and beverage sales will available with Fall Fest bucks which will be sold at the event. Each ticket is one dollar and most items in the Flavors of Frisco tent will be between $2 and $6. FallFest bucks may be used at participating restaurants through Tuesday, September 13. This provides the opportunity for festival attendees to discover some new favorite restaurants during the Flavors of Frisco event and then visit them again later at their location in Frisco.
Fall Fest beverage sales will benefit the Friends of the Dillon Ranger District (FDRD). FDRD leverages the power of volunteers to make sure National Forest lands enjoyed by millions of people each year are not negatively impacted by their popularity.
This is one I would chose to attend. Here is the town's Top 9 Reasons to Attend:
1- Fall Fest will feature Hofbräu, a beer in the great tradition of German brewing.
2- Event on Frisco Main Street with Mt Royal & Peak 1 in the background- hard not to look totally hot in your selfies
3- Dogs are welcome to join the festivities. Frisco loves well-mannered canines and humans!
4- Great Frisco restaurants under one big tasting tent 
5- Frisco enjoys margaritas so Coyote Gold, the Fort Collins' "microbrew of margaritas", will be on hand at Fall Fest to serve up the best margarita you've had in at least 3 days!
6- 2 bands will be a-playing
7- Fall Fest benefits Friends of the Dillon Ranger District.
8- Wallet friendly regional art show
9- Frisco is mellow but oh so fun. (you'll be able to find a parking spot)
Sounds perfect! Head to Frisco it is one of our favorite places to be!
~MTN Town Magazine – We are Colorado's Mountain Town Magazine
Featured Image: Todd Powell courtesy of Town of Frisco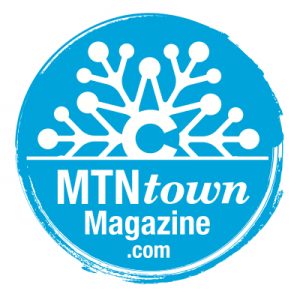 MTN Town Magazine Copyright © 2016 MTN Town Magazine all rights reserved.