Frisco Food Scene – a mile of culinary treats

The Town of Frisco food scene contains a plethora of fabulous dining opportunities along their stretch of Main Street. From fine dining to a casual cup of coffee there is something for everyone to enjoy no matter your budget or attire. Colorado casual is usually the word for all of these locations and more. Here is a round up of options: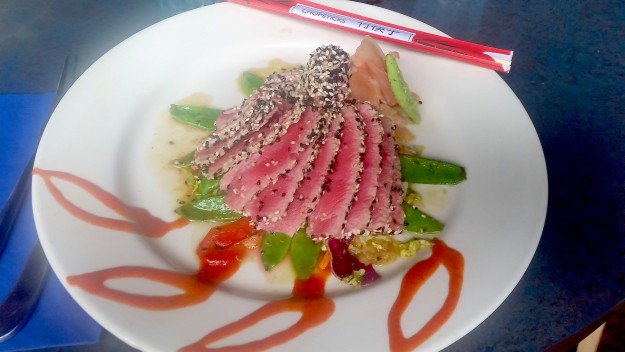 BOATYARD AMERICAN GRILL
Join owner Cindy Spaulding and her family for a delicious lunch or dinner out in her wonderful restaurant. Everyone is friendly and service is prompt and efficient. The menu is extensive offering hearty pastas, wood oven baked pizza, a multitude of salads, grilled meats, sandwiches, burgers and numerous appetizers. One of my favorites is the Sesame Seared Ahi Appetizer. Open every day at 11am to 10pm. Happy Hour begins at 4pm and runs till 6pm. Head in for a terrific meal.
304 W Main Street, Frisco
http://www.boatyardamericangrill.com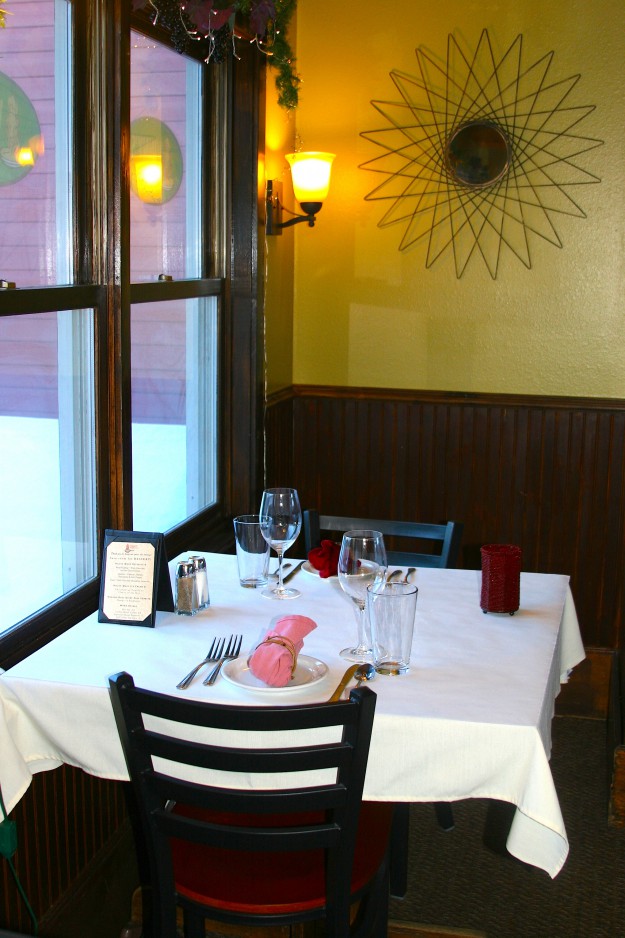 VINNY'S EURO AMERICAN CUISINE
We did a full review of Vinny's a few issues' back and nothing has changed since. It is still an amazing dining experience. Chef Vincent and his wife Sarah run a lovely, intimate, dining establishment that emphasizes European inspired menu items prepared with fresh organic and locally sourced ingredients. Choose their elegant dining room or the bar area to enjoy your meal. We love the bar floor tiled with pennies and the ceiling design using a multitude of corks. The staff is well versed and extremely knowledgeable. Choose a few small plates or go all out with one of their carefully prepared entrees.
310 Main Street, Frisco
http://vinnysfriscorestaurant.com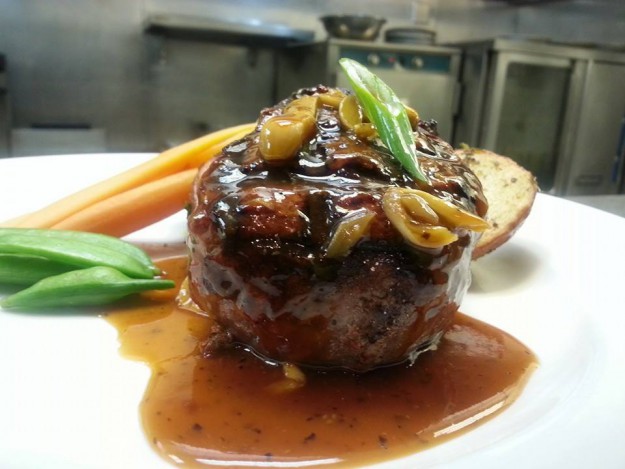 5th AVE GRILL
The owners of this establishment have been running restaurants for a very long time. The 5th Avenue Grill is a lovely steakhouse with a menu filled with delicious small plates, salads, sandwiches as well as desserts with a full bar and an excellent wine list.  Open every day at 3 PM till 9 with Happy Hour specials 3-6pm daily. Located on the corner of 5th Ave and Main Street.
423 West Main Street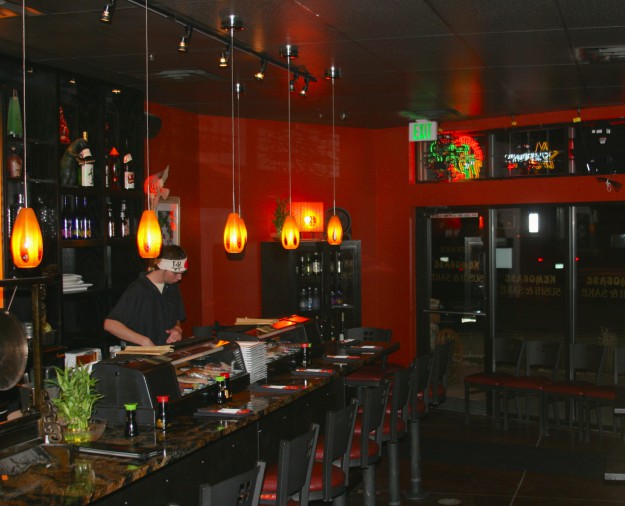 KEMOSABE SUSHI
Kemosabe offers outstanding classic Japanese style sushi with speciality rolls, sashimi, nigiri and additional innovative entrée and appetizer items on the menu. A few favorites include the Spicy Tuna tower and their famous Jalapeno Shooter with a tempura jalapeño wrapped in tuna, dipped in a special shooter sauce. Japanese beer, filtered and unfiltered sake, and full bar will compliment the evening. We love the Asian style ambiance and terrific service that the restaurant provides.Sit at the sushi bar and watch their artistic sushi chefs create each masterpiece or come with a group and use one of their tatami rooms. Open everyday 4-10pm.
605 W Main Street, Frisco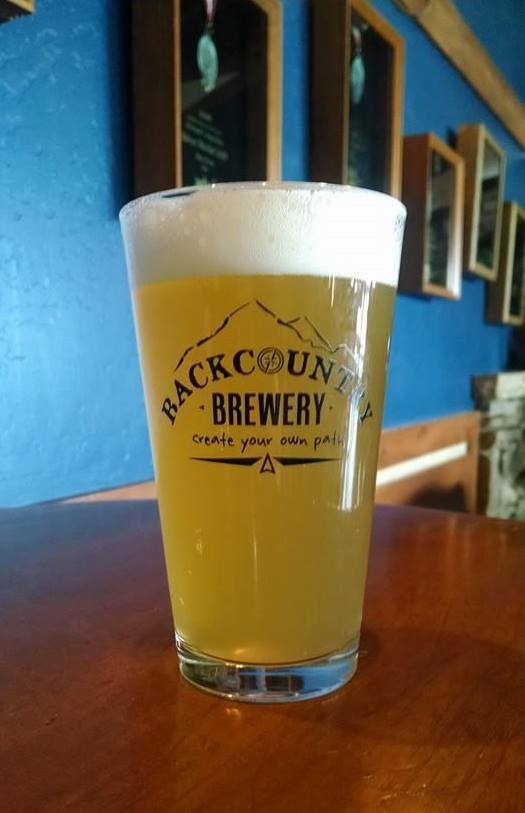 BACKCOUNTRY BREWERY
This brewery is not new to the scene. Great beer has been brewing here since 1996 and the establishment has won numerous awards since 1998 for their hand crafted brews. Take a tour and then grab a beer and something off of their full menu in the dining room or on the deck to take in the fabulous views of Frisco from their deck.
720 E Main Street, Frisco
http://www.backcountrybrewery.com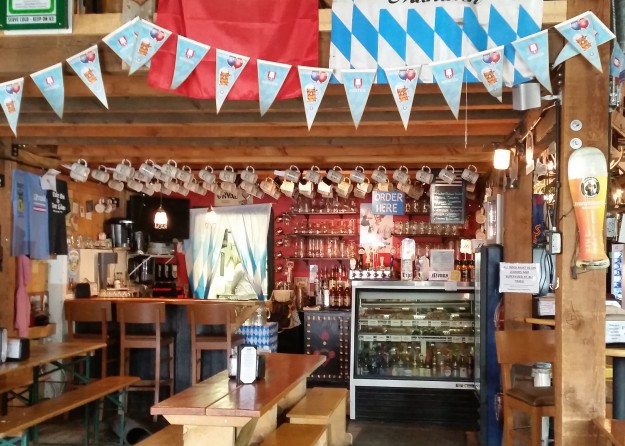 PROST
If you like beer then this is the place to be. This little beer hall with long communal wooden tables and benches is like a mini Oktoberfest moment all year long. World class imported draft beers, bottled beers, incredible sausages, gigantic soft Bavarian pretzels, and cheese and meat boards are all on the menu. A local's favorite, there is often live music and there is always a lot of good cheer. Open 11am to 10pm daily, later on the weekends. Enjoy Happy hour from 4-6pm, a perfect Apres spot. Come with friends and family.
313 Main Street, Frisco
http://www.prostfinebeers.com/www,prostfinebeers_com/Welcome.html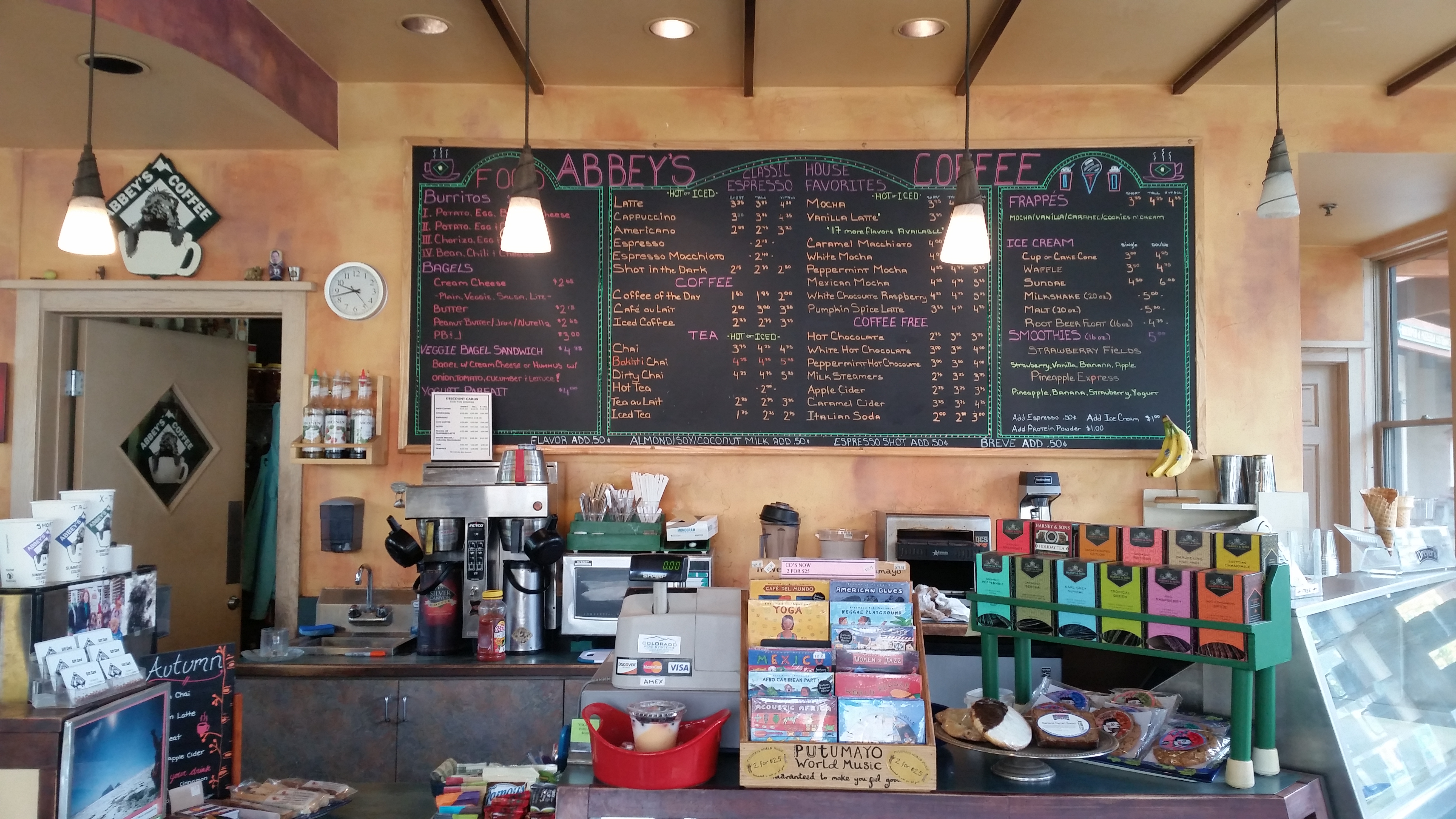 ABBEY'S COFFEE
This is a great spot to meet. Freshly brewed coffees, lattes, teas and mochas are all available. For close to 20 years Abby's has been offering fresh foods and baked goods. Their burritos are the perfect on-the-go breakfast if you're heading to any of the ski areas for a day of freshies. Grab an ice cream cone and enjoy their sunny back patio. The staff is always friendly and everyone loves dogs. Open 6:30am to 5pm every day of the week.
720 E Main Street, Frisco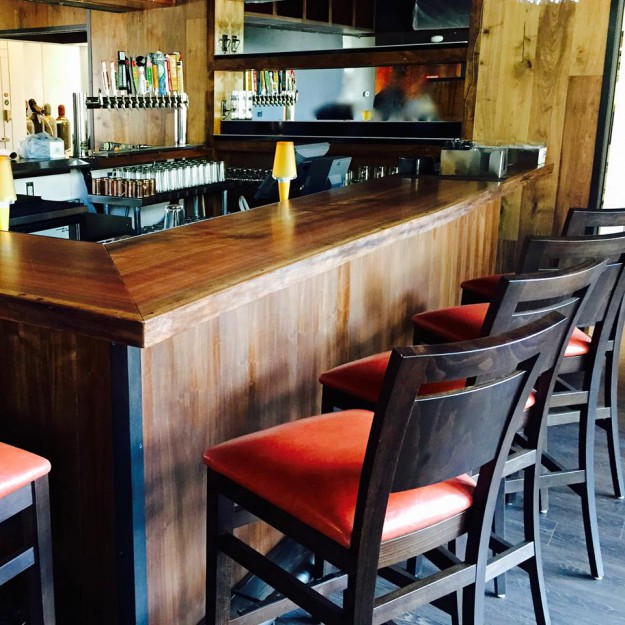 TAVERN WEST
Tavern West is a fabulous new addition to Frisco's Main Street dining scene. Restaurateur Bob Kato has brought his years of experience to this new eatery and has created a fresh menu that emphasizes  new American dishes crafted from all-natural meats and seafood, sourced locally whenever possible. With a wood-burning grill, a smoker and a rotisserie in their kitchen the restaurant is ready to turn out one heck of a meal for you. We grabbed app's on their front fireplace patio recently and it was news worthy.
603 E Main Street, Frisco
http://www.silverheelsrestaurant.com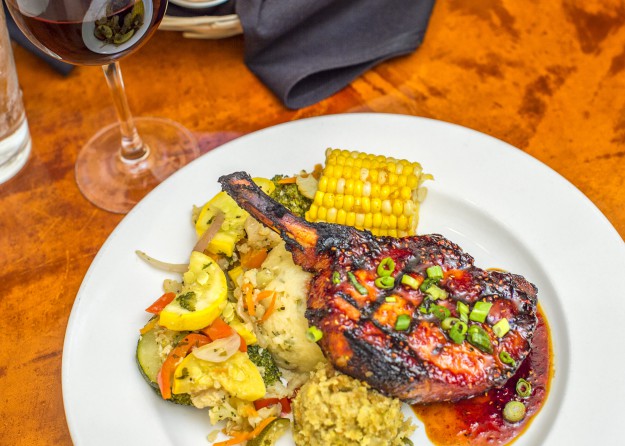 SILVERHEELS BAR & GRILL
Silverheel's is the the brain child of Colorado Restaurant Hall of Famer Bobby Starekow and presents a menu of steaks and specialty meats, seafood, and Rocky Mountain Trout. Soups, Salads, Specialty Sandwiches and Burgers prepared your way are all prepped daily by Executive Chef Tyler Carly and his staff. The bar has great live music Wednesday through Saturdays and the year round outdoor patio with firepit is a perfect place to unwind. Open 11:30am-10pm with Happy Hour from 4-6pm.
603 E Main Street, Frisco
http://www.silverheelsrestaurant.com
AND SO MANY MORE FRISCO RESTAURANTS
This is just a handfull of establishments found in the town of Frisco. You will find great Mexican, Himalayn, Asian, American and more serving breakfast, lunch and dinner up and down Main Street and Summit Boulevard. Check our website under EAT for a complete Colorado Mountain Town Restaurant listing for Frisco or try www.townoffrisco.com.
~MTN Town Magazine – We are Colorado's Mountain Town Magazine
Featured Image: Todd Powell courtesy of Town of Frisco
MTN Town Magazine Copyright © 2015 MTN Town Magazine all rights reserved.