Eagle Yoga Fest – SneakPeakVail.com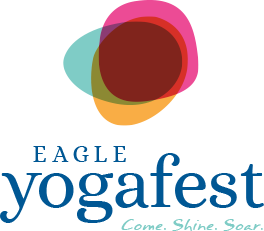 Sneak Peak Vail gives us the 411 on the Eagle Yoga Festival taking place this weekend in Eagle, Colorado. The first Eagle Yoga Fest will run from Oct. 4 to Oct. 6 and all events are held at Brush Creek Pavilion on the southwest end of town. A handful of events are free, with passes available for individual classes ($35), single days ($95) and the full festival ($175 to $300, depending on extras). Classes are capped at 100 participants and usually run one hour and fifteen minutes. Be sure to bring a mat. For a complete schedule and to continue reading the story CLICK HERE
~Phil Lindeman,  Sneak Peak Vail
SneakPEAK is a locally owned, glossy Vail Valley magazine published every Thursday. It gives Eagle County residents, second homeowners and visitors alike a look at the arts, entertainment and cultural happenings in a world-renowned resort community. Distribution includes 15,000 papers delivered to more than 50 boxes,100 racks and hundreds of storefronts from East Vail to Gypsum. As one of the the fastest-growing Eagle County publications, we are dedicated to being the premier weekly magazine for keeping readers in-the-know while offering a key communication link between businesses and consumers. Our staff is made up of longtime locals who have extensive experience in print media, and our sales staff has uniquely positioned SneakPEAK to deliver the market awareness all Eagle County businesses need to succeed.
MtnTownViews.com is MTN Town Magazine's daily journal blogging about Colorado's mountain towns and resorts. Like them on Facebook and Follow on Twitter. Click the cover to read the Winter 2012-13 Issue.
© 2013 MTN Town Magazine. All rights reserved. Republication, in part or entirety, requires permission.