Ember Breckenridge CO Serves Up Great Food & Distilled Spirits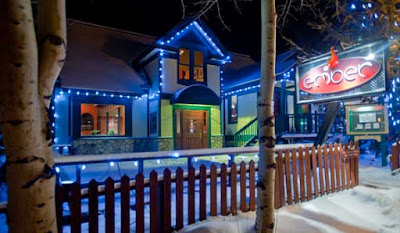 There is inspiration cooking up at the Ember Breckenridge  CO Restaurant every day in Breckenridge. Chef/Owner Scott Boshaw is a culinary artist who combines international textures and flavors for the new American palate. Their motto is "Uncommon food for the common man". The restaurant will warm your soul with professional service, contemporary décor, and inspired drinks in a beautiful Victorian home.   His meals are more than sustenance; they are works of art.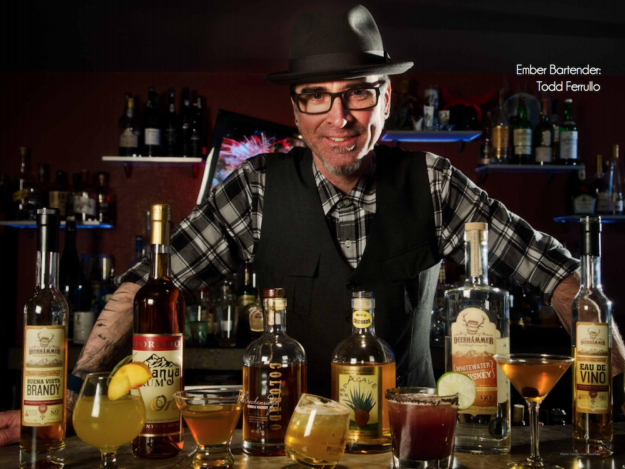 Todd Ferullo, Ember's barkeep carries with him 20 years of front-of-the-house experiences and has worked with Chef Bowshaw since the restaurant opened four years ago. Todd's enthusiasm, interesting conversation, and knowledge of his products have always impressed us when we have come for some après time at his bar. In the world of mixology Todd considers himself a dabbler, although he is a certified Sommelier, dabble he does. There is always a new drink to be experienced when we find ourselves in this fabulous Breckenridge restaurant.  Unique combinations of liquor and food-based products married together in a glass result in some divine concoctions.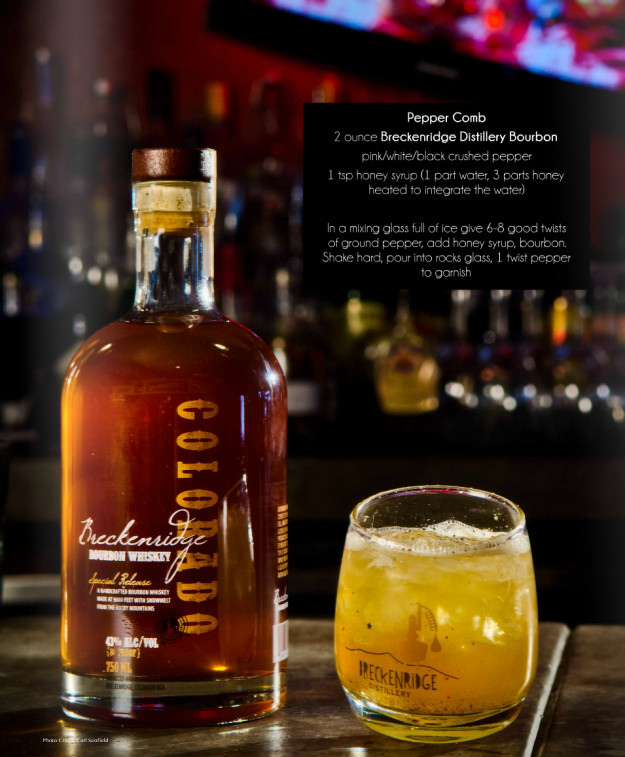 The artisan spirits industry has been booming in Colorado and is a huge influence on what Todd pours each evening. Boutique Distillers have been crafting award-winning products throughout the state and these creative new blends have piqued our interest as well. We thought Todd could bring our audience some unique recipes that are pure Colorado mountain town. Whether you live here, in-state or beyond the borders of Colorado our Colorado Mountain towns can live in your home with cocktails featuring Breckenridge Distillery, Deerhammer Distilling Company, Montanya Distillery, and Peach Street Distillers spirits.
~HollyGoSpritely
Photo Credits: Carl Scofield Photography