Copper Mountain Spring Celebrations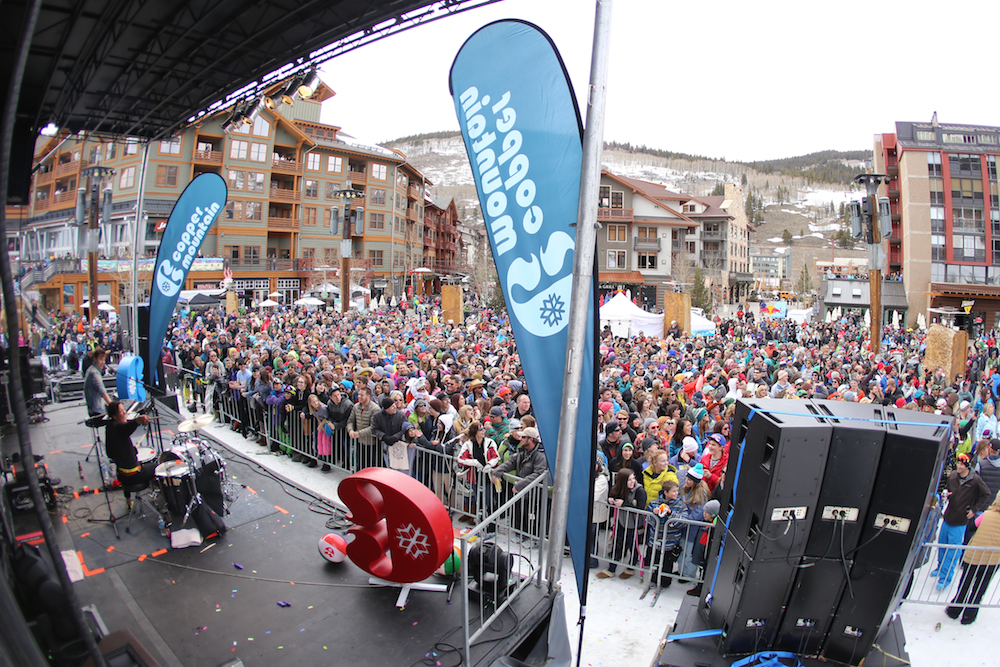 Copper Mountain knows how to throw a party and the month of April is like one giant celebration rolled into a giant festival! Bring the sunscreen and all of your layers because you never know what your going to get at the time of the year. Either way it is all good! Here is a listing of their upcoming events:
World of Adventure Presents Dos Equis Après Ski, April 2, 9, 16
After a great day on the slopes, be sure to head over to Dos Equis Après Ski. Every Saturday from 3:30 – 6 p.m., enjoy happy hour specials, live entertainment, giveaways and more at Storm King Lounge, located in Center Village. On April 2 and April 9, Dos Equis Après will include live music in Burning Stones Plaza. Music will be provided by Lonesome Days on April 2 and Missed the Boat on April 9. For more information on Dos Equis Après Ski events, visit CopperColorado.com.
Woodward Copper Winter Camp, April 9-10
Join Woodward Copper for their final Winter Camp of the season sponsored by K2 Skis and Saga Outerwear. These 2-day freestyle camps offer participants a half-day in the Woodward Copper Barn, followed by a half-day on-snow in Woodward's award-winning terrain parks. Campers have exclusive access to the BagJump NIP™ to further progression. For more information on Woodward Winter Camps, visit WoodwardCopper.com.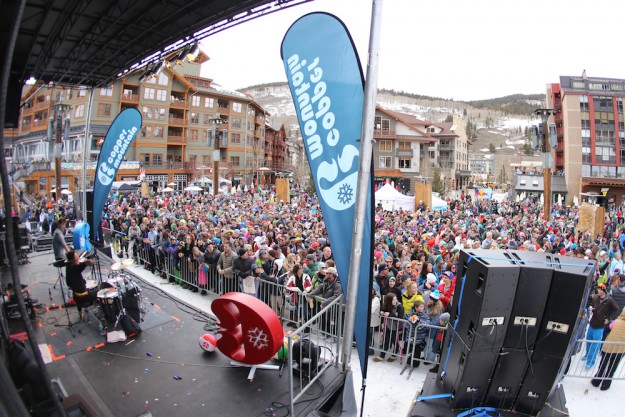 Sunsation presented by Dos Equis, April 16-17
Close out another awesome season with Copper at Sunsation presented by Dos Equis, April 16-17. The entire weekend is jam-packed with events, free live music and plenty of springtime fun to go around. Headlining this year's Sunsation is the hip hop-EDM group Far East Movement, and Brothers Keeper, featuring John Popper of Blues Traveler's.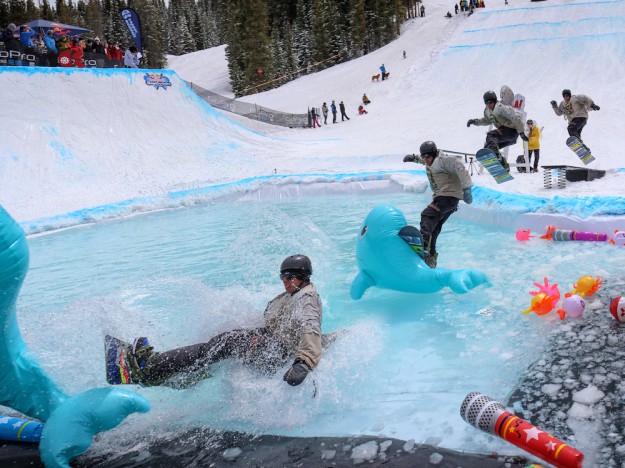 Get in on the fun at the 5th annual RedBull Slopesoakers on Saturday, April 16. A twist on the traditional pond-skim challenge, this contest gives competitors the chance to strut their stuff across floating rails and other features. Pre-register online at CopperColorado.com, or register day of at the Woodward Cage from 9 – 10:30 a.m. Be sure to register early, as this event is known for selling out quickly.
Be a part of history at the Eenie Weenie Bikini Contest on Sunday, April 17. Once featured in Rolling Stone Magazine, the Eenie Weenie Bikini Contest has been a part of Copper since 1986. This on-snow bikini contest allows competitors to ski or snowboard down the course in their beach best. Judges focus on creativity and flair. Registration will take place in Burning Stones Plaza on April 17 from 9:30 a.m. – 12:30 p.m
Extended Weekend, April 22-24
With the help of Mother Nature, Copper is excited to offer an extended weekend of skiing and riding for the 2015/16 season. The lifts will shut down from April 18-21, but from Friday, April 22 through Sunday, April 24, limited terrain will open for guests to get in their final turns of the season. Stay tuned at CopperColorado.com for details on open lifts and terrain.
 Photo and Video Credits: Copper Mountain
~ MTN Town Magazine– We are Colorado's Mountain Town Magazine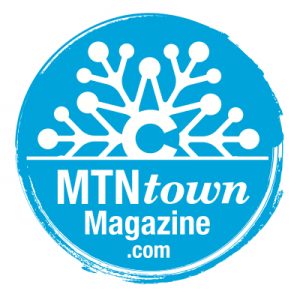 MTN Town Magazine Copyright © 2016 MTN Town Magazine all rights reserved.