Campout for the Cause 2019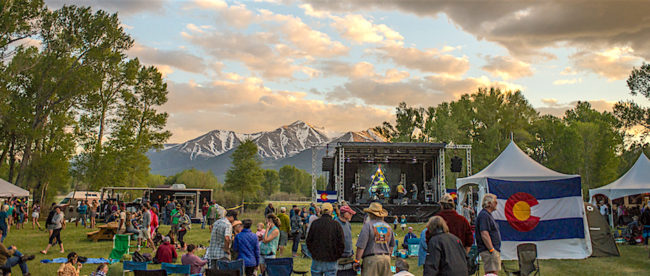 After Shows, Single Sunday Ticket + Complete Workshop Programming

A gathering of musicians, yogis, and outdoor enthusiasts continues in Buena Vista. This tradition, Campout for the Cause, is founded in connection, conversation, passion, sport, music and feeling more inspired upon exit than arrival.
Campout's focus is aimed at gathering together with like-minded individuals and the evolution of human connection. It seems now more than ever, people are looking for their community – a collective of others who represent a variety of opinions and styles, yet remain open to the deepest values which bond together with our collective band.

"Watching this event evolve from a benefit for Haitian Earthquake victims in 2010 to supporting Emmy's Friends now has been a lesson in humility and the power of community. Our number one goal has always been to create a safe and inviting space for folks to reconnect with nature, with family and themselves. We have a great deal of gratitude to the entire community of Buena Vista for allowing this event to find the most beautiful and welcoming home." – Founder Scotty Stoughton.

Today Campout is excited to share the availability of a single-day Sunday ticket priced at $79 which includes access to all of the day's programming including music, wellness, and workshops as well as a night of camping (Sunday). General admission 3-day tickets remain on sale as well for $139. All festival patrons are required to purchase camping as well and have a selection of unparalleled, true-to-Colorado options to select from.

Additionally, Campout, together with the Lariat in Buena Vista, have announced late night shows on both Friday, featuring Jay Cobb Anderson (Fruition) & Friends, as well as Saturday night with the Grant Farm. Tickets are currently available through the Festival and the Lariat and are $10 each.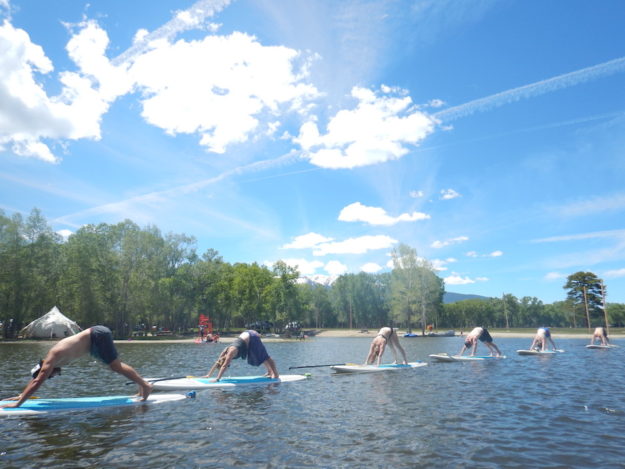 WORKSHOPS
Included in the Campout ticket is access to an abundance of workshops ranging from topics that include self care, plastic/environmental impact and awareness, a traditional yerba mate gourd ceremony presented by Guayaki, songwriting, and a variety of activities designed specifically for families and their little ones.

"The workshops at Campout for the Cause are curated with careful thought. The intention is to create an environment where creativity and health flow freely while all ages feel warmly welcomed!" Bridget Law – Elephant Revival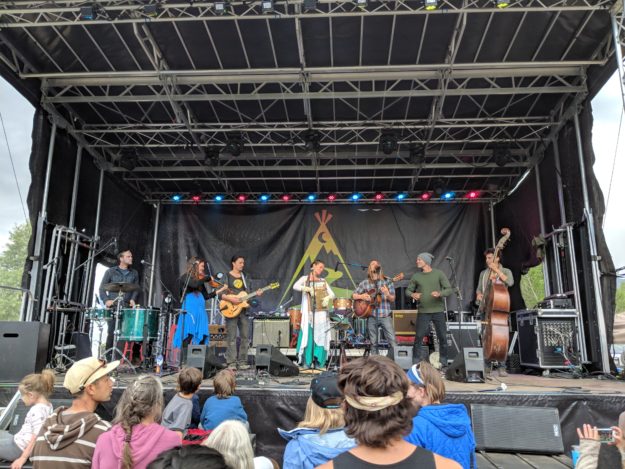 MUSIC
The 2019 (11th annual) Campout for the Cause will feature headlining musical performances by Billy Strings, Trout Steak Revival and the California Honeydrops with additional sets by The Gasoline Lollipops, a special WinterWonderWomen set, Pixie & the Partygrass Boys, Lindsay Lou, Fruition's Jay Cobb Anderson, Pickin' on the Dead, Ramona, Mark Morris (Rapidgrass) and Mary-Elaine Jenkins, as well as artists known for their work with Elephant Revival, including songwriter Daniel Rodriguez, We Dream Dawn and Tierro Band with Bridget Law.
Joining the initial lineup for the 11th time is the Campout host band, Bonfire Dub, featuring the music of festival founder and promoter, Scotty Stoughton.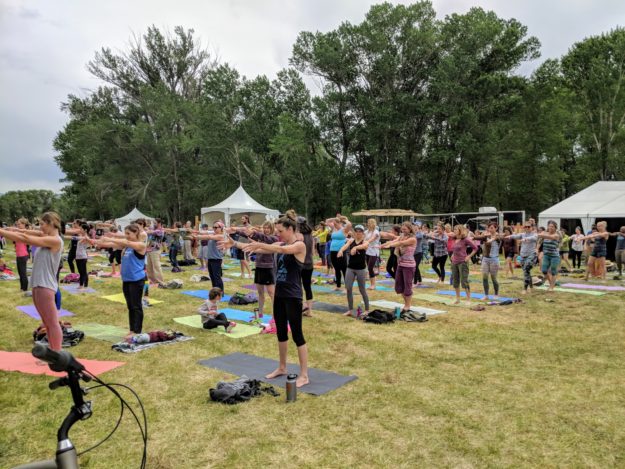 YOGA & WELLNESS
Rooted in the foundation of Campout each year is a full scope of Yoga and Wellness offerings. Campout for Cause puts on 5+ daily yoga and wellness classes including SUP yoga, aerial yoga, multiple yoga mat disciplines, stretching and strengthening.

"At this year's Campout for the Cause, the movement and yoga is going to be super eclectic with offerings like slow flow, SUP yoga, acro yoga, aerial yoga, kids yoga, Buns and Guns and of course some rocking vinyasa classes. Yogis and Yoginis from all over the state will bring their communities together at this awesome gathering to share with everyone from first-timers to studied practitioners." – Bobby L'Heureux

This year's Campout wellness lineup includes Boulder's yogini Gina Caputo, Tara LaFerrara, Heath Perry, Bobby L'Heureux, Kim Fuller, Leda Olmsted, aerial yogi Tanya Miller, Annie Jacob, Jenna Pfingston, Moonstone Jackson, Samanta Sunshine, John Shier, Alana Mitnick and Talaya Thomas.

The complete schedule of all workshops and music can be found below: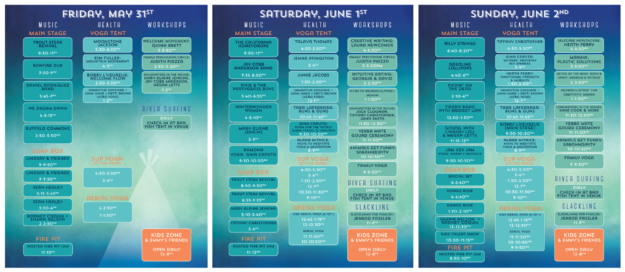 Come for the music, conversation, yoga, bonfire jams or just to take your shoes off, run in the grass, dance and swim in the river!
Mountain Town Magazine | We are Colorado's Mountain Town Magazine
Copyright © 2019 MTN Town Magazine all rights reserved.