Kristi Mountain Sports – 25 Years of Family Ownership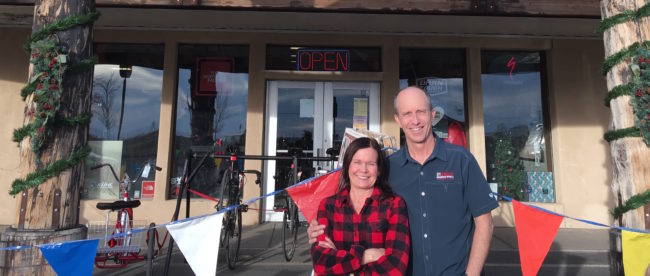 For nearly 50 years, Kristi Mountain Sports in Alamosa has been trying to help locals get outside and the growing number of tourists appreciate what the Valley has to offer, from Great Sand Dunes to Wolf Creek Ski Area to the many unspoiled wilderness areas.
Colorado's San Luis Valley is a place of contradictions, a stunningly beautiful region hemmed in by three mountain ranges, with opportunities for outdoor recreation all year, yet populated by many who can ill-afford to go skiing or mountain-biking. All five counties that make up the Valley are among the bottom ten in income in Colorado.
It's a mom-and-pop operation that grew from a ski-rental closet in a clothing store to a 10,000-square-foot outdoor recreation hub, with a recently-opened second location 30 miles away in Del Norte.
"Many locals have nicknamed Kristi Mountain Sports the 'REI of the San Luis Valley.' We appreciate this label and endorse the fact that we are the largest outdoor store for a hundred miles in any direction," say owners Eric and Lisa Burt on their website.
Of course, in the world's largest alpine valley, there's not much beyond small towns and mountains in any direction. But you get the point.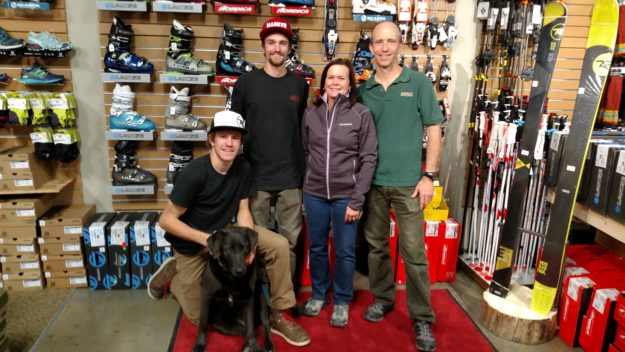 25 years of local family ownership
What's the longest you ever held a job?
Valley native Eric Burt has been working here since 1977, buying the ski shop when the founder died in 1983. He says the inspiration for the name is a mystery, though he suspects it's a play on words for the skiing move "stem christie."
In 1986, having moved to a larger location in a strip mall on the outskirts of Alamosa, they began selling bikes and staying open year-round. They later picked up camping and hiking gear.
Then came Walmart and Kmart and "the decimation of downtown Alamosa," says Eric Burt. Alamosa's two other outdoors gear shops closed.
"We had to find products that the big box stores didn't want to touch …. They wiped out our thermal underwear business," he says. "Eventually we found other brands that built better products. We started bringing in people who got tired of the big box products."
And they learned that outdoors lovers were looking for something beyond the big box experience. They wanted people who knew the area, used the gear, had advice to offer. These loyal customers got them through the crisis and continue to sustain the store through intense competition from the Internet.
Internet shopping, and the idea of people coming in to try out gear before buying it online, remains a sore spot for the Burts, who have signs all over asking customers not to do so.
"We have a large number of people who will walk in to try to assist their internet purchases and we're fairly blunt about it. We tell them, 'Look, that's not fair. Don't do that to us. You're hurting me. You're hurting my staff. You're hurting my city. That's not right. We put all this time and effort into researching all this great stuff and bringing it and you come and touch it and feel it and go buy from somewhere else," says Eric Burt.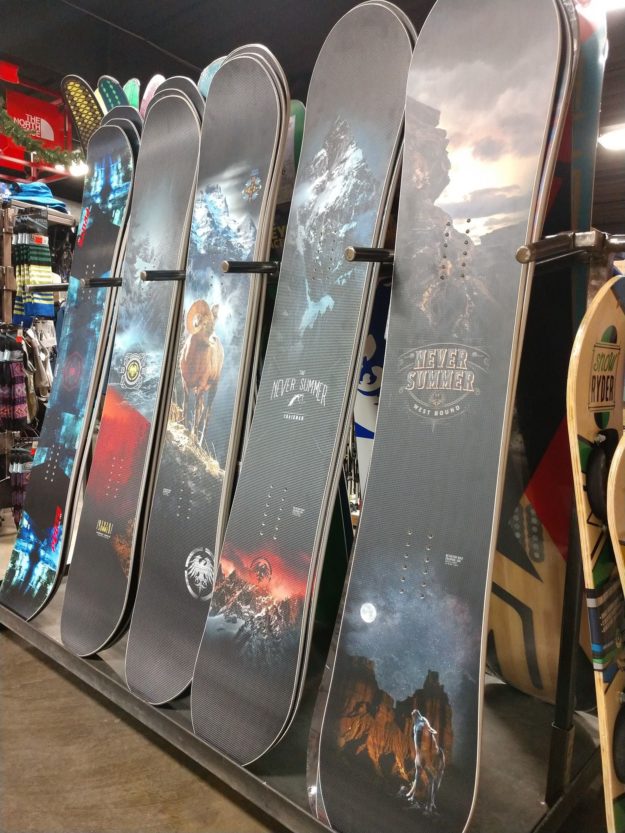 Changing attitudes
The Burts are avid skiers and backpackers, but it's been a few years since they could get away and he skied exactly zero days in the winter of 2017-18.
That's because business is booming, despite competition from the Internet. Sandboarding at Great Sand Dunes has become huge, largely thanks to their efforts. The number of tourists, backpackers, skiers, hunters and other outdoors enthusiasts rolling down U.S. Highway 160 has only increased as Colorado has emerged as a major tourist destination.
And, more importantly, the Burts feel Valley locals are learning to appreciate more the natural wonders in their own backyard.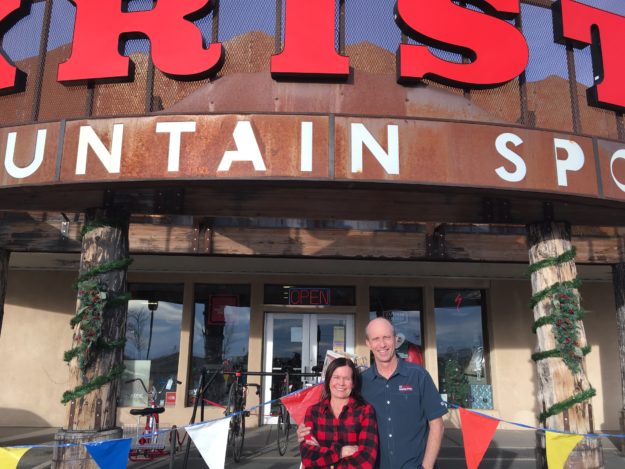 "I've been at meetings on different kinds of recreational developments and people will say they've never walked on the (Rio Grande) levees. It's a foreign concept. They're just now discovering it and they're in their 50s," he says.
Try getting advice like where to take a hike while buying boots at Walmart.
"A lot of (visitors) come from the big city where all the mom and pop shops are gone and all they have are the big boxes. They come in from out-of-town and they love having that conversation, such as 'Yeah, I've used that stove and this is what you want to do and don't want to do and they appreciate that.'"
By R. Scott Rappold
Mountain Town Magazine | We are Colorado's Mountain Town Magazine
Copyright © 2019 MTN Town Magazine all rights reserved.