Understanding Breast Cancer Risk and the Benefits of Early Detection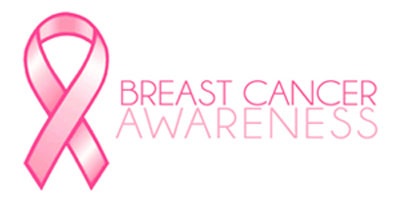 "You have breast cancer."
Those are scary words to hear and difficult words for doctors to utter.
The American Cancer Society reports that about one in eight women in the U.S. will develop invasive breast cancer in their lifetime. The good news is that death rates associated with breast cancer are declining, thanks to greater understanding of patient risk factors and early detection. In fact, the five-year relative survival rate for women with stage 0 or stage 1 breast cancer is nearly 100 percent. For women with stage II breast cancer, the relative survival rate is about 93 percent.
There isn't one guaranteed way to predict breast cancer. About 70 percent of all women diagnosed with breast cancer have no identifiable risk factors. That's why patient/doctor conversations and regular screening are so important to help catch this disease in its earliest stages.
Screening is the best tool doctors have for early detection. Self-breast examinations aren't recommended by medical experts anymore, partly due to the fact that studies show that these exams don't save more lives and may lead to unnecessary exams. However, it is important for all women to know how their breasts look and feel and report any changes to a doctor. Here's what to look for:
Any new lump. It may or may not be painful to touch.
Unusual thick areas.
Sticky or bloody discharge.
Any changes in the skin, such as puckering or dimpling.
An unusual increase in the size of one breast.
One breast unusually lower than the other.
Mammography is the screening tool used to detect breast cancer. The American Cancer Society recommends that women ages 50 – 74 get mammograms either yearly or every other year. For women ages 40 – 49, talk with your doctor and work together to decide what's best for you based on your individual level of risk (genetics, personal history of breast cancer, etc.). If you have a significant family history of breast cancer or certain other risk factors, your doctor may recommend screening earlier than age 40.
Genetics greatly impact a woman's risk of developing breast cancer. According to a Journal of Clinical Oncology study, a woman with a BRCA1 or BRCA2 mutation has a 40 to 85 percent chance of developing breast cancer. This risk is three to seven times higher than a woman without the mutation.
If you have a family history of breast, ovarian, fallopian tube or peritoneal cancer, talk with your doctor about genetic testing. Your doctor will counsel you – and your family – about what the test may or may not reveal and what medical options might be appropriate following the results, https://livingwellnessmedicalcenter.com/klonopin-clonazepam/.
Finally, while breast cancer can still be diagnosed in women with zero risk factors, there are some things you can do to reduce your risk.
Stay active and exercise regularly.
Maintain a healthy diet and weight.
Limit alcohol intake. The Centers for Disease Control and Prevention recommends one drink per day for women.
Talk with your doctor about the risks and benefits of hormonal medications.
– Patricia Dietzgen, D.O., is a family medicine physician practicing at the Kaiser Permanente Frisco medical offices