Steamboat Whiskey Company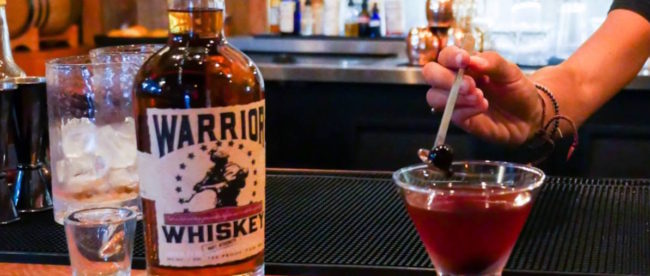 Last Fall a dream came true and a shared vision came to fruition for two daring entrepreneurs, a Distillery was born in Steamboat, the Steamboat Whiskey Company. For founders Nathan and Jessica Newhall, their dream and 2 years of hard work came to fruition when their doors on 11th Street in downtown Steamboat Springs opened last October and their products have poured out for all to enjoy.
Blood, sweat, tears, creativity and a lot of precision brought concept to reality. With a year under their belt as of October, you can now enjoy Warrior Whiskey, Ski Town Vodka and Sleeping Giant Gin stirred up into great concoctions or straight up at their public house (an establishment licensed to sell alcoholic drinks, as well as wines, spirits, and soft drinks, meals, and snacks). Their cocktail menu is a treat with Hot Toddy selections, Crafted Warrior Whiskey and Ski Town Vodka Cocktails, Beer selections, wine and some really unique Curative cocktails. What is that you ask? Well, there is Medicinal Courage with Warrior Whiskey, lemon juice, fresh rosemary, Amaro Noninostar anise tincture, honey syrup, Angostura bitters, and Jamaican bitters. Sounds good on the throat. Then there is their Rolled Fashioned with Warrior Whiskey, Sasparilla bitters, Angostura bitters, CBD oil, and root beer. You can accompany all of this with an incredible double chocolate cake (vegan and gluten) as well as some other small bites on their menu.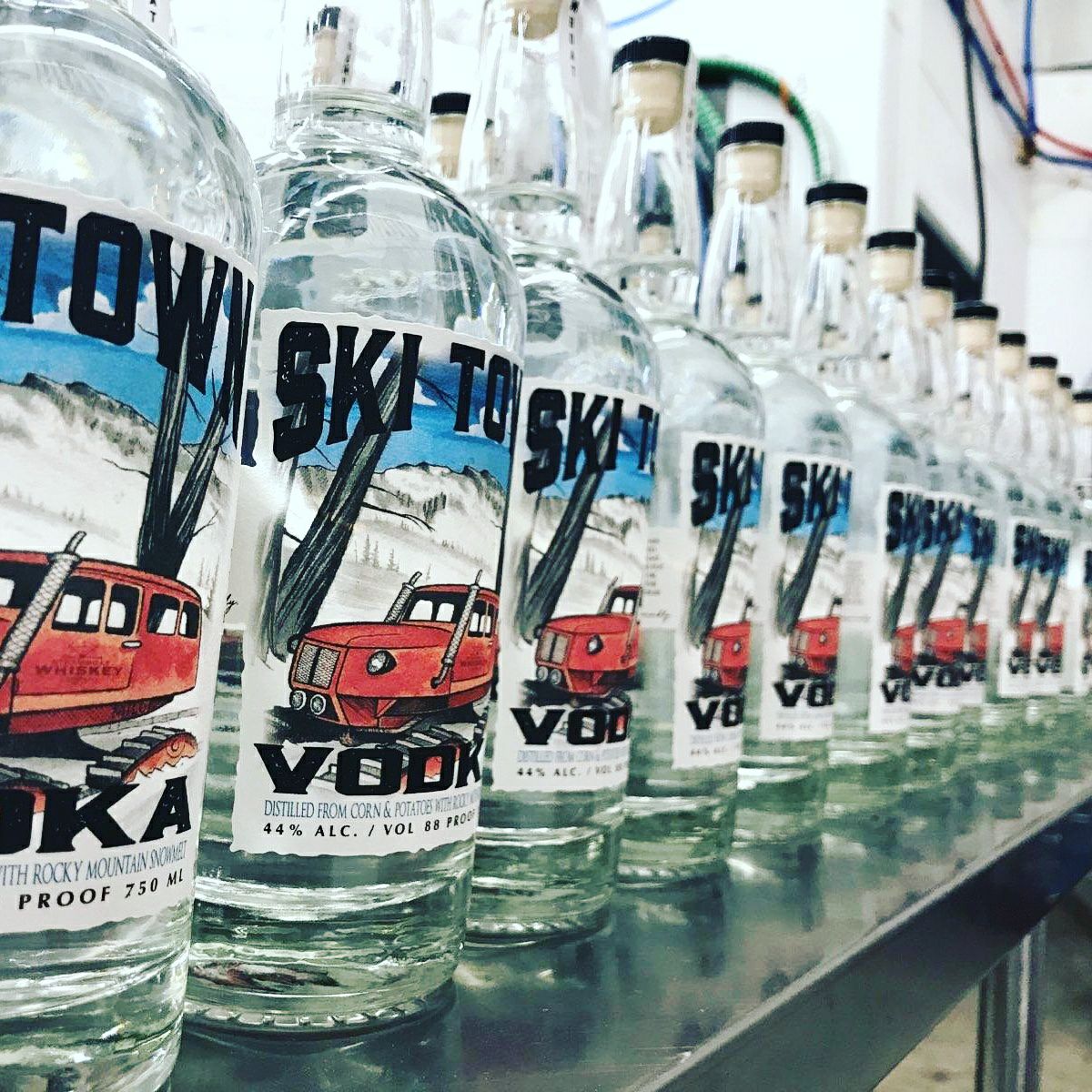 The duo's spirits making process kicked off the business with a veteran tribute product, Warrior Whiskey. Nathan served as a United States Navy SEAL and wanted to pay homage to America's fighting heroes. He produced this Whiskey with the aim of giving back a portion of the profits to vetted veteran support organizations. Since opening in October last year they have donated over $20,000 to Navy Seal, Veteran and Military Assistance programs North Routt County Schools and more. We say cheers to philanthropic entrepreneurs. You should too. Head into their Public House or schedule a tour.
55 11th Street, Steamboat Springs, Colorado
(970) 846-3534
By Holly Resignolo, Publisher 
MTN Town Magazine | We are Colorado's Mountain Town Magazine
Copyright © 2018 MTN Town Magazine all rights reserved.