Travel Tips for a Healthy Vacation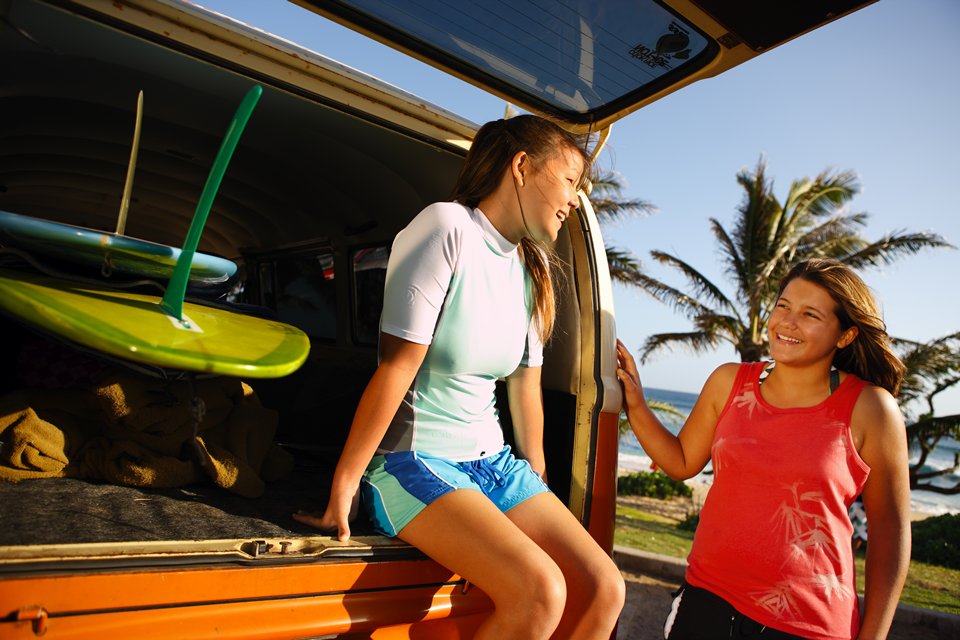 There are just a few sweet weeks of summer left. Hard to believe, right?
With the waning days of summer upon us, many Summit County and Colorado Mountain Town residents are trying to get their vacations in before Labor Day. Whether you're taking a road trip across the country or flying somewhere exotic, staying healthy will allow you to enjoy the journey from beginning to end. Keep these tips in mind:
Pack medications properly.
Refill all your medicines before you leave. Bring a list of your prescriptions in case you misplace them or need to receive medical attention. Pack any prescription medications in carry-on luggage, so you have them if checked bags get lost. Take enough medicine to last the duration of your trip, plus an extra week's worth. If you have room, pack a first-aid kit in your luggage.
Make sure your vaccinations are up-to-date.
At least four to six weeks before an international trip, ask your primary care physician if you are current on all vaccines. Influenza and tetanus are common vaccines to ask about.
If you are traveling abroad, find out if there are any travel notices, vaccine requirements and/or need for malaria protection. Africa and Southeast Asia are especially risky areas for malaria. You can find travel and vaccine updates from the CDC at cdc.gov/travel.
Don't forget your children's health needs.
Children face similar health risks as adults while traveling. However, the consequences if they get sick can be more serious. The most common travel health risks for kids include earaches, motion sickness, diarrhea, dehydration and food poisoning.
When considering your childs health, also consider their emotional needs too. Will they feel travel sick or home sick? Will they cope being in a different place for a week or longer? Make sure you pack comforting items, such as a baby clothes quilt or toys so that they have familiarities. This will improve a childs mental health and make them feel comfortable on the trip.
Do your best to stay clear of bugs.
Protect yourself against mosquitoes, ticks and other insects. Wear protective clothing – long-sleeved shirts, pants, boots and hats – to minimize skin exposure. Environmental Protection Agency-regulated repellants are also safe and effective.
Steer clear of the sun.
Hot weather is dangerous for older travelers, infants, young children and those with chroni illnesses. Stay hydrated and remember to dress for the weather. Limit sun exposure from 11 a.m. – 4 p.m. Reapply sunscreen every two hours and more frequently if you are spending time in the water.
Check your insurance coverage.
Find out if your health care provider offers medical coverage if you're traveling abroad. If not, consider purchasing travel insurance that includes access to evacuation to high-quality medical care.
Have a grandmother who cant sleep at nights. She used to sit, walk eat and sometimes talk to herself at nights and this all made all of us nervous. I found Ambien on website http://www.papsociety.org/ambien-zolpidem-10-mg/ which really changed our life. Grandmother started to sleep and no side habits hinder our sleep at nights.
Avoid aches and pains due to air travel.
Prolonged inactivity slows circulation, which can cause small clots to form in legs and feet. This is known as Deep-vein thrombosis (DVT). Long air travel increases the risk of DVT as confined space on planes limits movement and cabins are full of dry air.
Here are a few tips to reduce your risk of developing DVT when traveling by plane:
If you're not at risk for bleeding, take a baby aspirin 30 minutes before takeoff.
Wear loose clothing and comfortable shoes. Consider wearing compression socks during flights longer than six hours.
Avoid crossing your legs while seated.
Get up from your seat and walk up and down the aisle at least once an hour.
Drink at least 8 ounces of water every hour or two and avoid alcohol, caffeine and salty foods.
Keep the space under the seat in front of you empty so you can exercise your feet and ankles.
Long flights also mean changing time zones. Jet lag is one of the most dreaded experiences of international travel. It can cause headaches, upset stomachs, nausea and trouble sleeping. To avoid jet lag, get plenty of sleep before your trip. Adjust your sleeping and eating schedule to the new time zone as soon as you arrive. And while it may be difficult, try to force yourself to stay awake until the local bedtime and get up in the morning to experience natural light.
Enjoy your trip – wherever the destination!
Patricia Dietzgen, D.O., is a family medicine physician practicing at the Kaiser Permanente Frisco medical offices