2020's Best Eats & Après in Colorado's Mountain Towns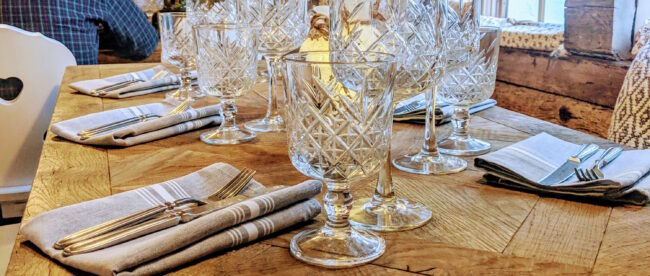 Our Best Eats & Après in Colorado's Mountain Towns compilation is filled with some of the regions Top Mountain Town Restaurants, Cafes, Eateries, Bars, Pubs & Holes in the Wall.
Each year we travel through Colorado's mountain towns searching out delicious dining opportunities while enjoying the sights and sounds of each community. Some are recommended by others but often we just happen upon these delightful establishments as we poke around. We think you will enjoy all of the Top Mountain Town Restaurant's selections included in the list below and we can't wait to compile next year's suggestions, it's always a tasty adventure.
---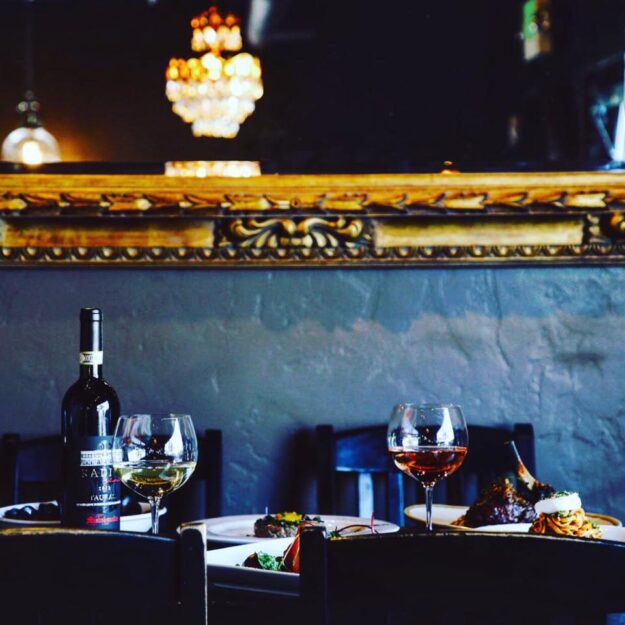 Mambo
Steamboat Springs
Mambo Italiano, is located in the heart of Steamboat Springs and an exceptional Italian dining experience year-round. With a seasonal menu filled with Italian Classics and creative twists on regional Italian cuisine. The restaurant is often hopping but their services has always been swift and professional. An award-winning wine list, fun old world inspired cocktails, apertif's compliment their freshly made pastas, pizzas and classic recipes they prepare daily. Try their fabulous Antipasto, Beets & Burrata Salad, Veal Saltimbocca, Tagliatelle Bolognese and their amazing Bolognese with Hot Italian Sausage. Finish your evening off with a Lavazza Coffee and a Tiramisu or any of their beautifully prepared desserts.
---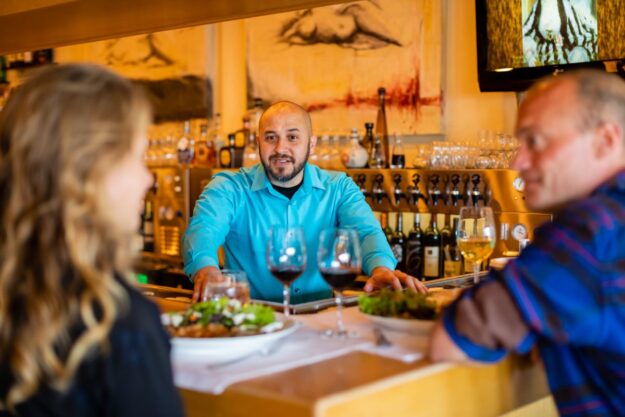 626 On Rood
Grand Junction
We love this charming restaurant in Grand Junction that offers innovative and eclectic farm-to-table menu selections on their Social Hour and Dinner Menus. The professional and well educated wait staff has an informative daily wine tasting so they can present offerings from an unparalleled wine list that spans the globe. 626 on Rood's chefs work with the Grand Valley's local farms to create a spectacular menu filled with fantastic textures and flavors. We love that they are a Smart Catch Leader removeing any 'red list' items from menus to avoid over fished or farmed species that the environment.
---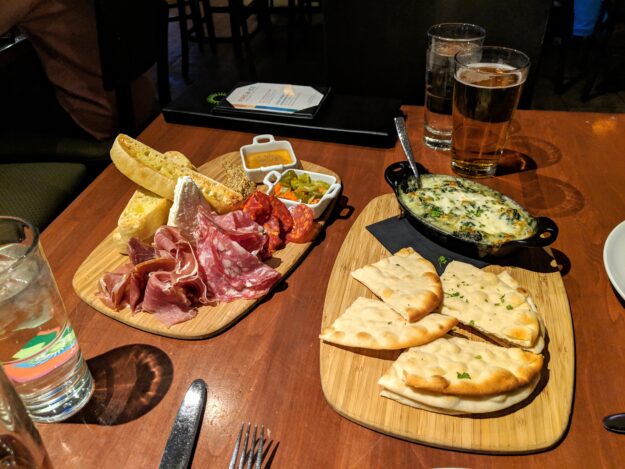 Limelight Hotel – Aspen
Aspen
A treat after a day of skiing. A lively atmosphere and great bar menu is makes for a fantastic après outing. Selections from their Italian comfort menus include whole-wedge Caesar salad, pork chop Milanese, and hand-tossed house fennel sausage pizza is perfect for dinner. A perfect night in Aspen awaits.
---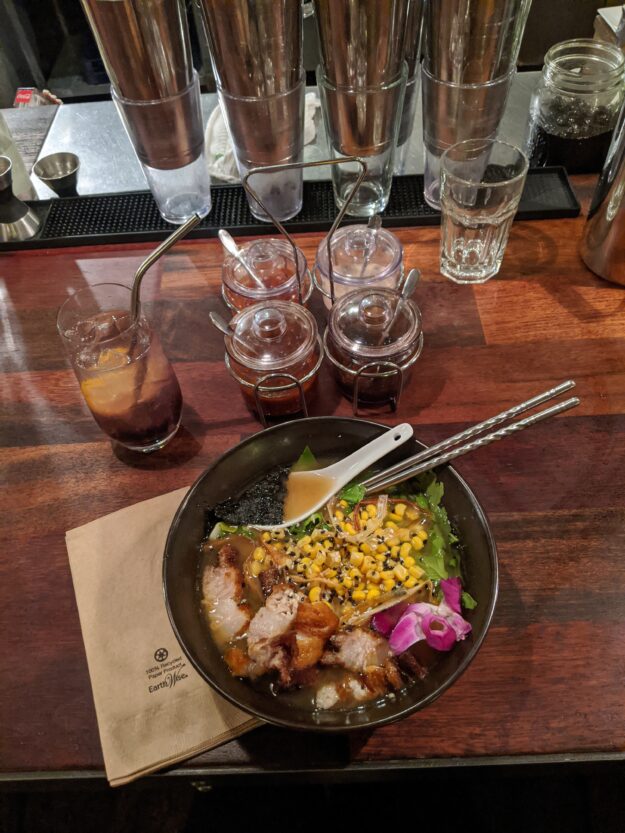 Montanya Distillers
Crested Butte
So much to say, so little space. Rose Reyes, Montanya's Consulting Chef creates Nouvelle Cuisine dishes with an Asian Fusion twist that fills Montanya's delicious menu selections. After a day outside in Crested Butte we love enjoying her amazing Raman, Dan Dan Noodles and Rice Bowls. The cocktails are perfection too.
---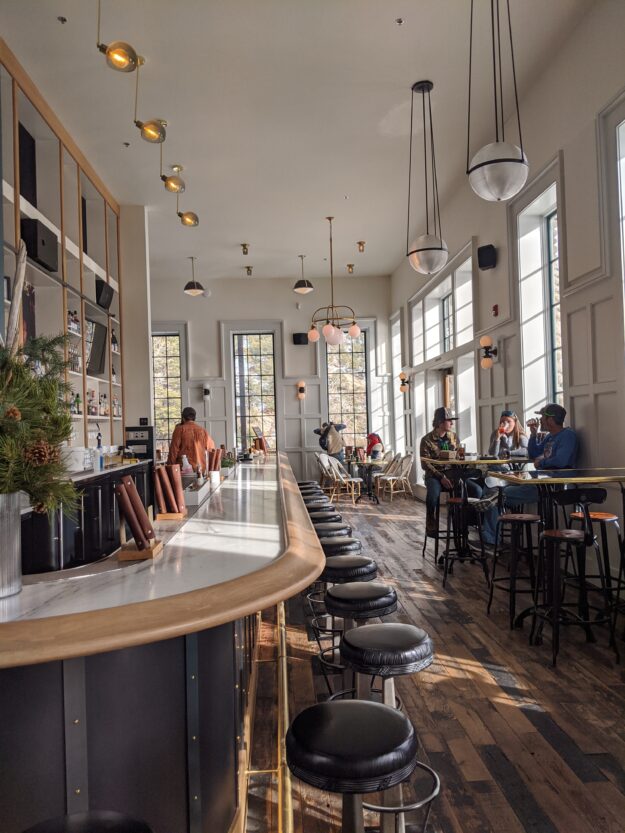 Wesley & Rose
Buena Vista
Bright and Sunny, The Surf Hotel Wesley & Rose restaurant is a lovely spot for Brunch, Happy Hour and Dinner. Grab a snack or Shared Plate paired with a fabulous crafted cocktail, beer or wine. Dinner offers Pizza, Salads and Heartier fare. Sit by the window and watch the Arkansas River flow by.
---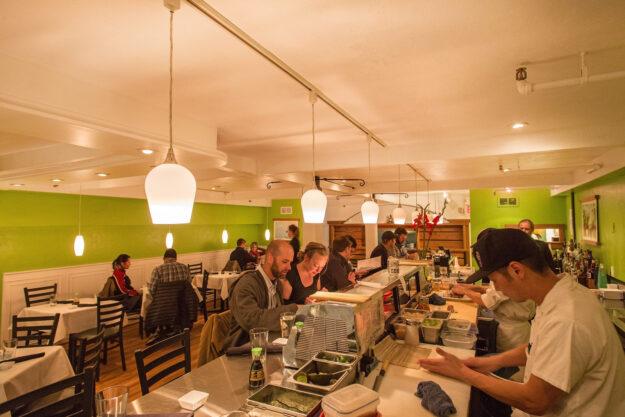 Pescado Sushi
Telluride
Pescado offers fresh, affordable, beautifully prepared sushi, with an Asian-fusion menu in a relaxed atmosphere centrally located right downtown on Telluride's main street. Vegetarian, and Vegan options available!
---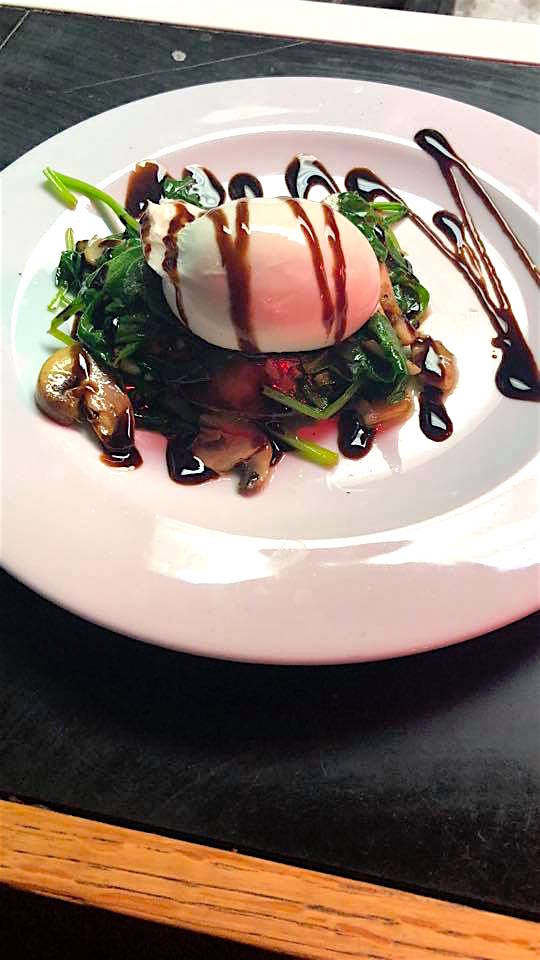 Garlic Mike's
Gunnison
Garlic Mike's, located in Gunnison Colorado sits on the banks of the Gunnison River and is celebrating 25 years of outstanding Italian cuisine. Specials and Classics grace their menu. Here you will find authentic Italian cuisine and a classic Italian ambiance. Try his homemade pasta dishes, picatta's, parmigiana, and famous garlic fries. Here you will find authentic Italian cuisine and a classic Italian ambiance.
---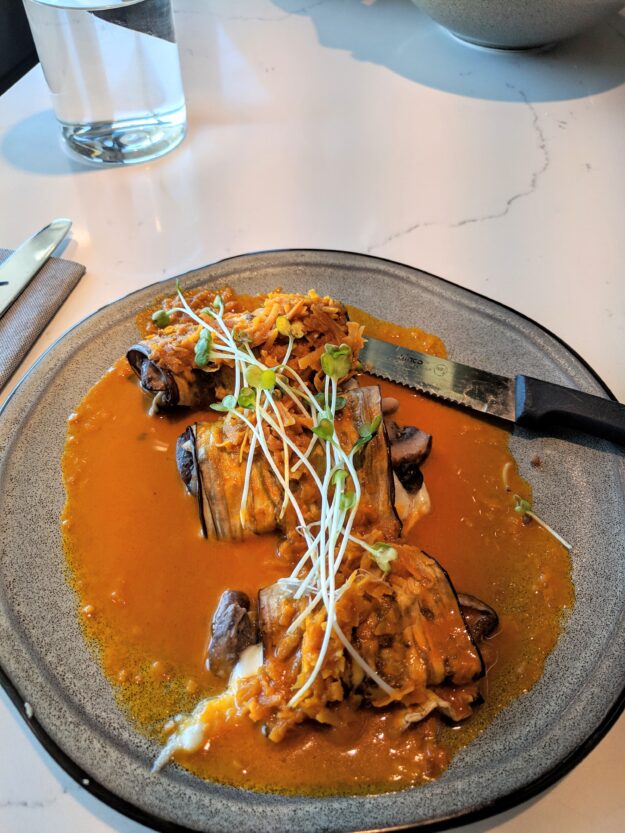 Pure Kitchen
Frisco
Pure Kitchen offers local, organic, grass-fed, sustainable, seasonal farm-to-table fair-trade products where everything on the restaurants menu is made from scratch all created to help you eat pure in Frisco, Colorado.
---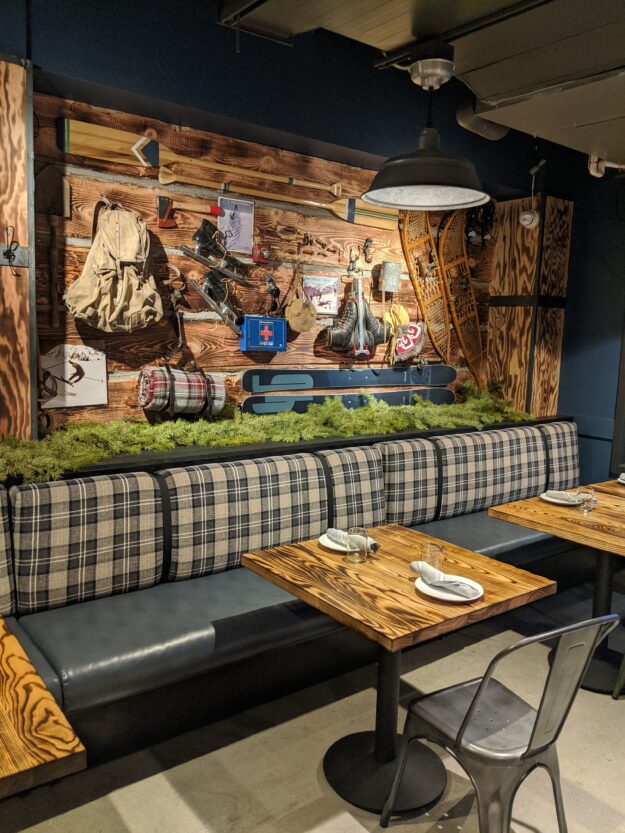 Cabin Juice
Breckenridge
Cabin Juice is the place where you come to swap tales and plan your next adventure in Breckenridge. They serve a fresh health inspired menu, finely crafted cocktails and family-style dishes. We love The Gravity Bowl filled with Heirloom grains, roasted vegetables, greens, beans, seeds and avocado. It gives justification for enjoying their amazing desserts from their in-haus pastry chef.
---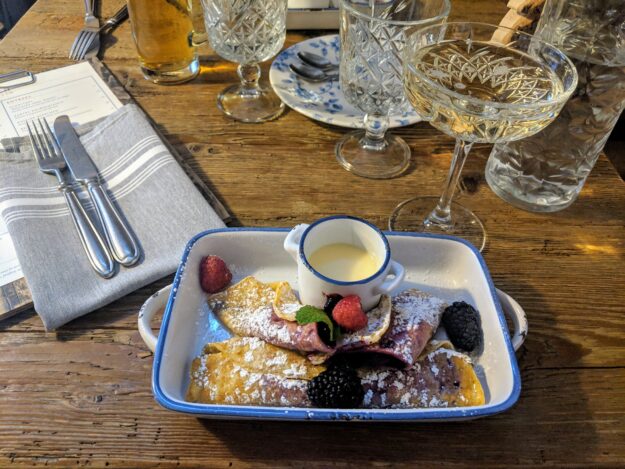 AlpenRose
Vail
This is one of the most romantic restaurants in Vail that offers lovely, prepared Swiss dishes from traditional recipes in the coziest of atmospheres. Indulge in fine classics and specialties with a touch of international culinary inspiration Alpenrose serves simple tasty home-style cuisine. Try their wonderful fondue, hearty goulash, dumplings specialties and Kässpätzle. The restaurants traditional Alpine desserts like Marillenknödel, Dampfnudeln, Palatschinken and Apple Strudel are so yummy. This is the perfect gathering spot for families, friends get together or a romantic table for two.
---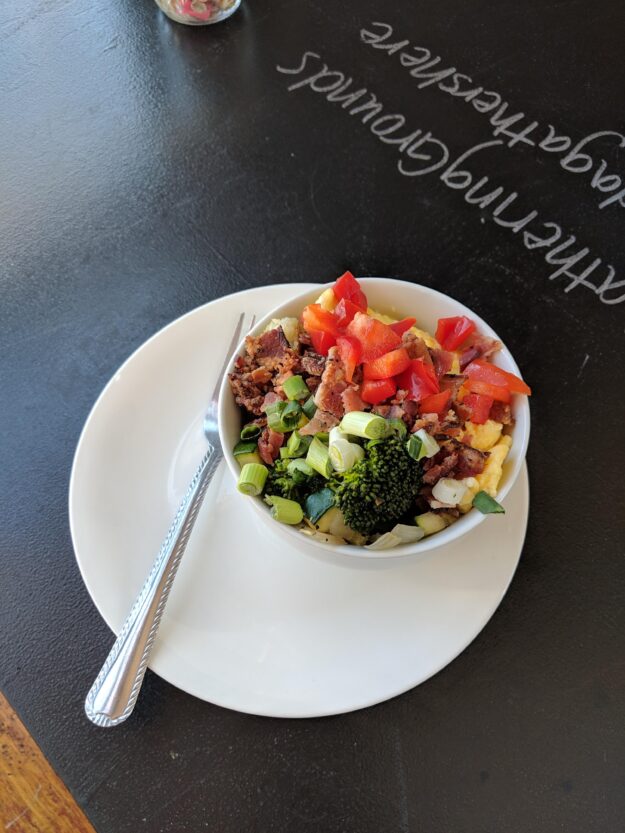 Gathering Grounds
Salida
Gathering Grounds is the heart and soul of Salida. When you walk in you immediately feel like a local. The coffee is spot on, made to order breakfast bowls are healthy and filling and the gluten-free baked goods are the best in town! I highly recommend this beautiful place!
www.gatheringgroundssalida.com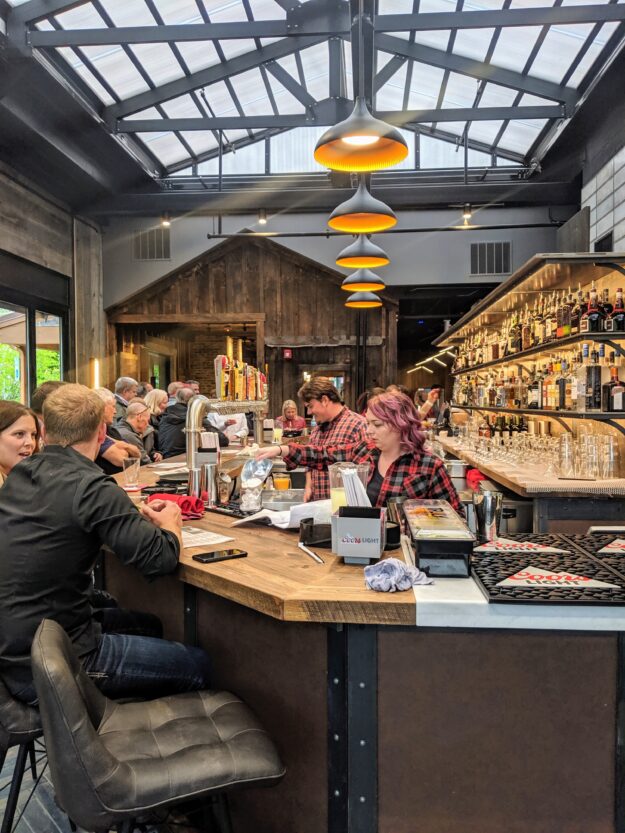 Buffalo Rose
Golden
Dining at The Buffalo Rose is more than a delightful culinary experience, it is also a trip back in time to the American West just as it was in the late 19th century. A visit to Golden simply isn't complete without a stop in at "The Pulse of Golden" since 1859. The menu concept is best described as regionally inspired American cuisine with a strong Latin influence presented with a creative Western flare.
www.buffalorosegolden.com/dining
---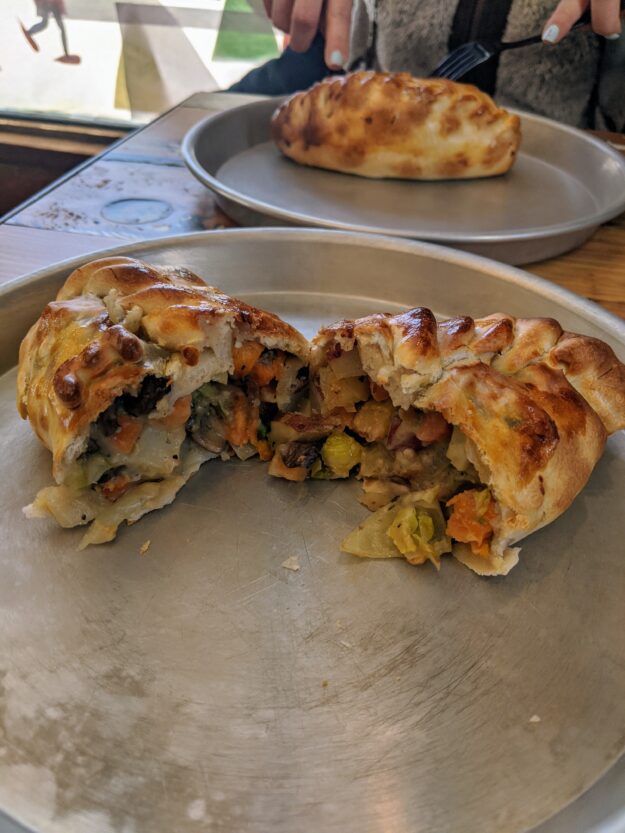 Tin Cup Pasty Co.
Crested Butte
Pronounced Pass-tee! Tin Cup Pasty Co. was founded by Matthew, Lydia, and Genevieve Price in Crested Butte, Colorado in June 2019. TCPC pays tribute to the area's mining past, bringing back the Cornish pasty long since forgotten in Gunnison County. Dine-in, or carry-out so you can get back to your adventures, either way, their pasties and sides are for the entire family to enjoy. Try a Craft beer, craft soda, and fun dessert too.
---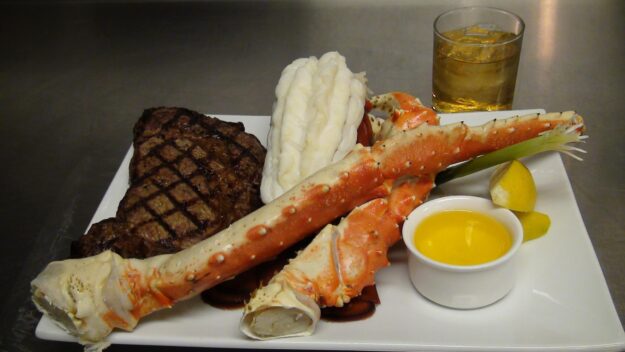 Ore House
Durango
Durango's original Steakhouse, the Ore House has been serving the finest steak, lobster, and spirits in town since 1972. Their meals can't be beaten. the Ore House's food and beverages are created by a team of chefs that are passionate about sourcing fresh, wild, seasonal, regional, and responsibly harvested ingredients. Featuring antibiotic and hormone-free local beef, sustainable wild-caught seafood, free-range poultry, and farm to table ingredients.
---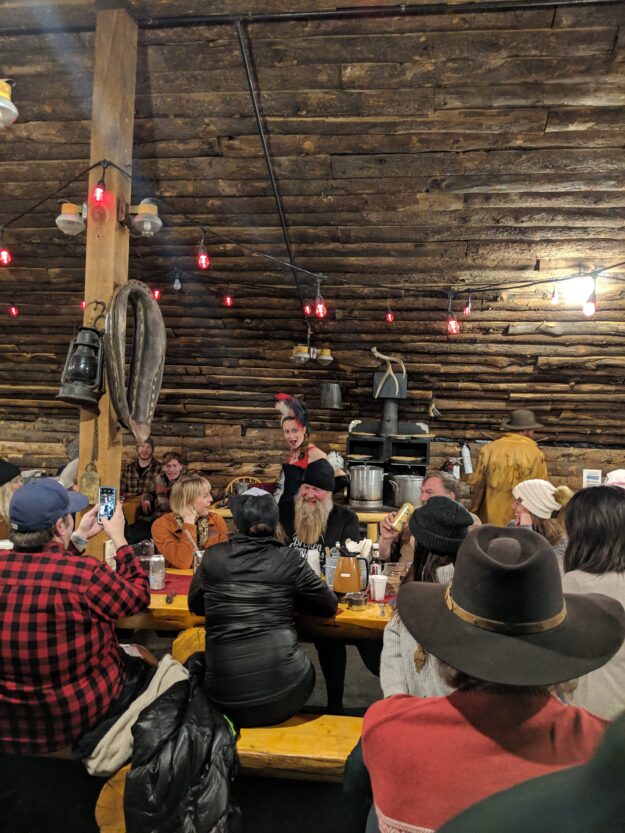 Golden Horseshoe Sleighride Dinner
Summit County
In their mining camp dining hall, you will be welcomed by the warmth of antique wood stoves, exceptional service and some fun entertainment. Waiting for you, on the hand-hewn log tables, will be yummy hot cocoa to warm you up after your sleigh ride. Grab a cocktail and enjoy a camp-style hearty 3-course dinner on tin plates like the miners had. The meal consists of your choice of a grilled steak, BBQ chicken or fish (a vegetarian and vegan option also available upon request). Add to this a fresh tossed salad, a wonderful chili, miner's beans, corn on the cob, dinner rolls and plenty more. All of this is finished off with the BEST hot apple pie.
---
Hungry yet? We are, and we're getting ready to get the Top Mountain Town Restaurant's of 2021 list going. Have a suggestion? Let us know.
~Holly Go Spritely
Read the 2019 Selection here: https://mtntownmagazine.com/2019s-best-eats-apres-in-colorados-mountain-towns/
or
For more Restaurant Reviews head to our Eat+Drink Page: https://mtntownmagazine.com/category/colorado-mountain-town-restaurant-reviews/
Visit our sister – Mountain Women Magazine

Mountain Town Magazine | We are Colorado's Mountain Town Magazine
Copyright © 2020 MTN Town Magazine all rights reserved.