2019'S BEST EATS & APRÈS IN COLORADO'S MOUNTAIN TOWNS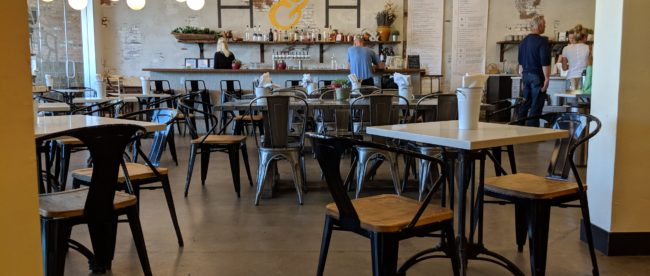 Each year we travel through Colorado's mountain towns searching out delicious dining opportunities while enjoying the sights and sounds of each community. Our 2019 Best Eats & Après in Colorado's Mountain Towns is filled with some of the regions Top Mountain Town Restaurants, Cafes, Eateries, Bars, Pubs & Holes in the Wall.
The restaurants we have chosen are found through recommendations by others and serendipitous discoveries as we saunter down Main Streets and back alleys here in Colorado's mountain towns.
You will enjoy all of the Top Mountain Town Restaurant's 2019 selections included in the list below and we can't wait to compile next year's suggestions, it's a yummy way to explore.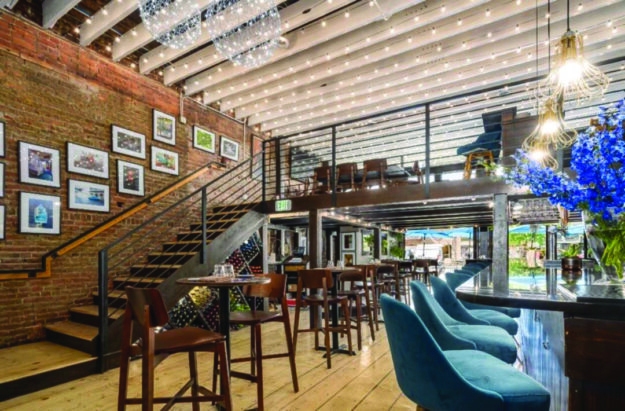 Bésame
Steamboat Springs
Gather under the sparkling lights of Bésame where everyday feels like a holiday and their menu filled with tastes of Cuba, Argentina, Portugal and Spain will warm you up. Head to downtown Steamboat where Bésame features a Latin inspired collection of flavors. Experience The Hot Zone – this unique section of their menu where you'll taste handcrafted fusion dishes from South America. Grab one of their CÓCTELES and relax, all that's missing is the tropical breeze.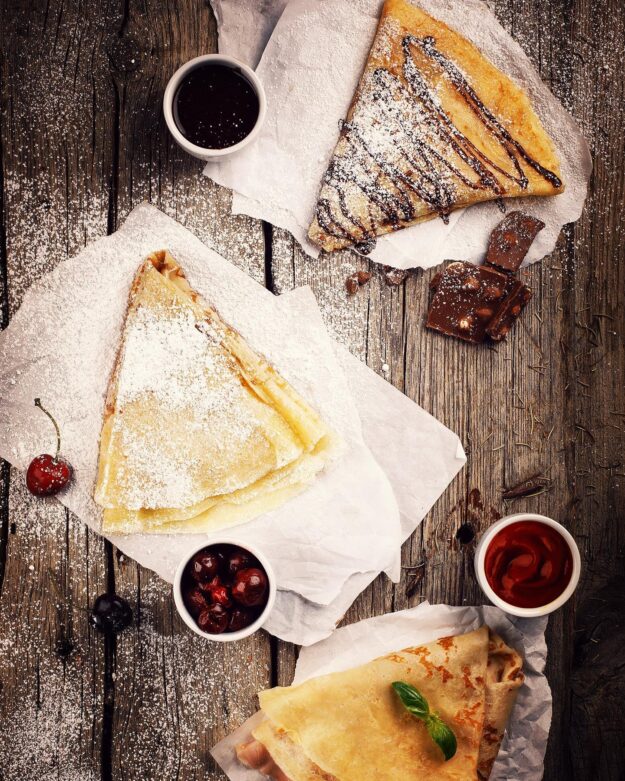 The Crepe Shack
Snowmass Village
The Crepe Shack in the new Snowmass Base Village is another delicious creation brought to you by Mawa McQueen and her team at Market Street Kitchen and Mawa's. Sweet and Savory Crepes, as well as grilled cheeses, are complimented with fabulous coffees, lattes, and teas. Grab Breakfast to go or head in for lunch or a snack while skiing or riding Snowmass.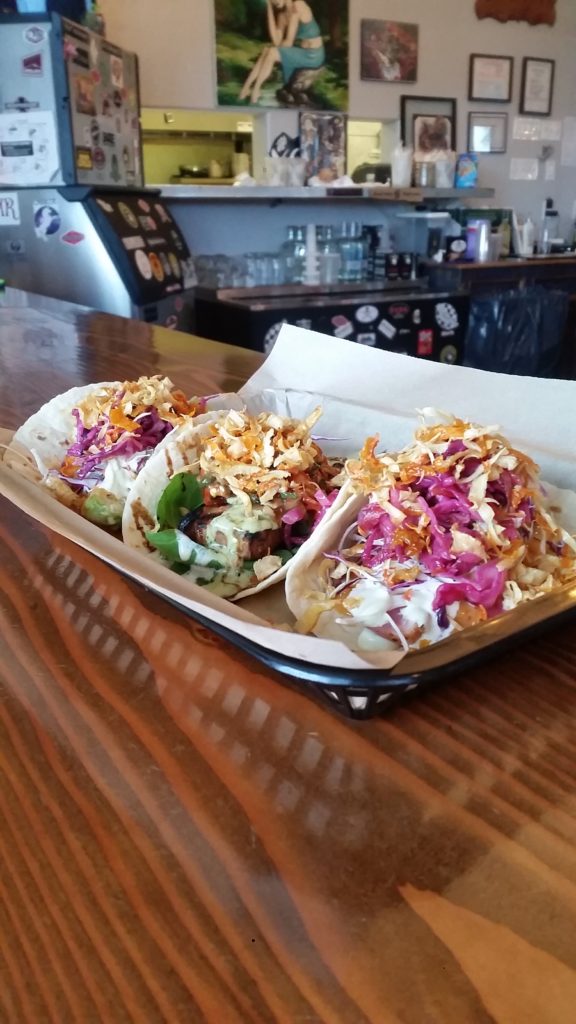 Taco del Gnar
Ridgway & Telluride
Please be warned, the taco you are about to experience is addicting, and you will want more, and you will plan your trips around the ability to get in on time to have one, two or five of these gnar'licious menu selections at Taco Del Gnar. With three locations they are now even more accessible.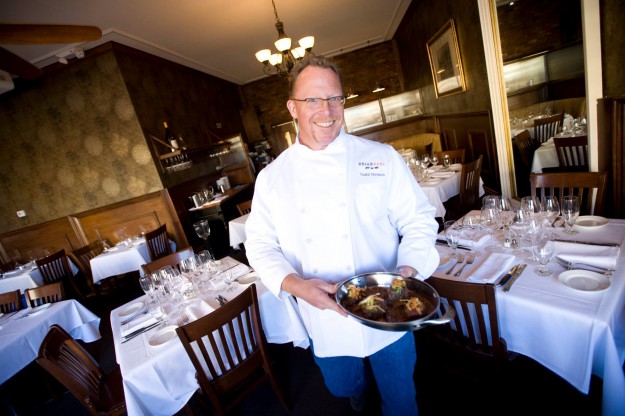 Briar Rose Restaurant
Breckenridge
There is a distinctive aroma of grilled dry aged beef, freshly baked bread, garlic, candles and the starch of white tablecloths fused together in the air of this fantastic steakhouse in Breckenridge. Enjoy a beautiful meal in their sparkling Victorian style dining room or head to their saloon in the back for great apres and more.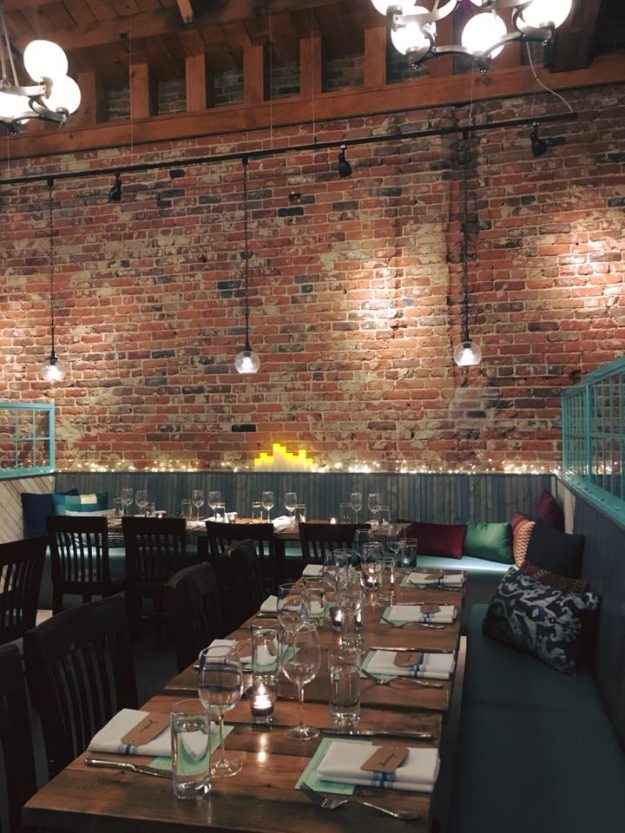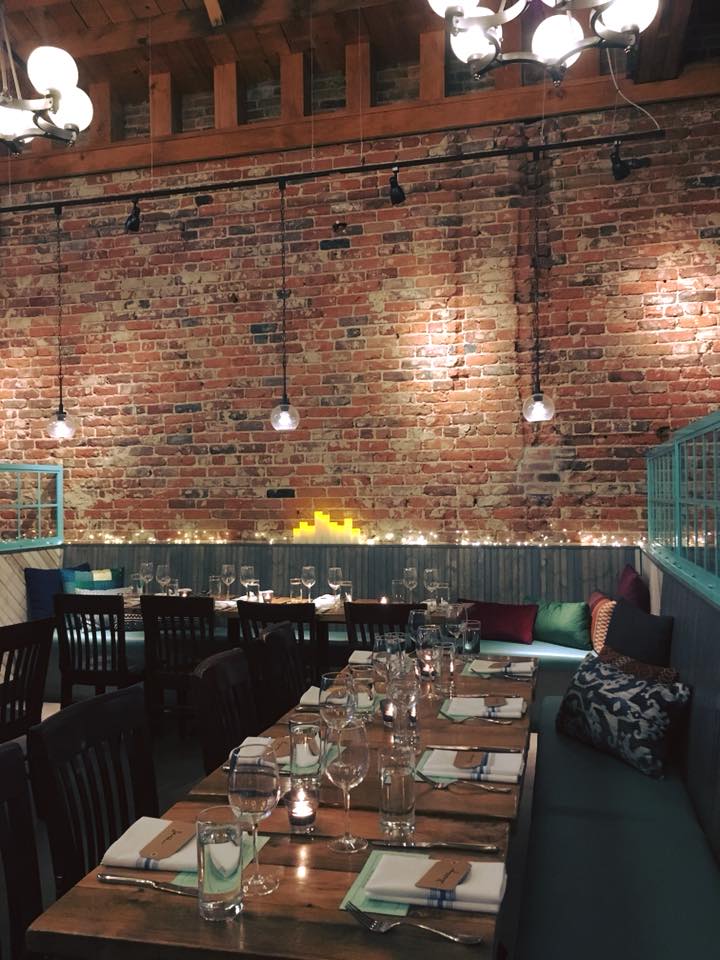 Treeline Kitchen
Leadville
The divinely-scrumptious Treeline Kitchen is a contemporary eatery in Leadville that is a game changer for foodies looking to eat, drink, and getting lost in their 14,000-foot mountain-top views, raising the bar for gathering, celebrating food, and fellowship in Leadville.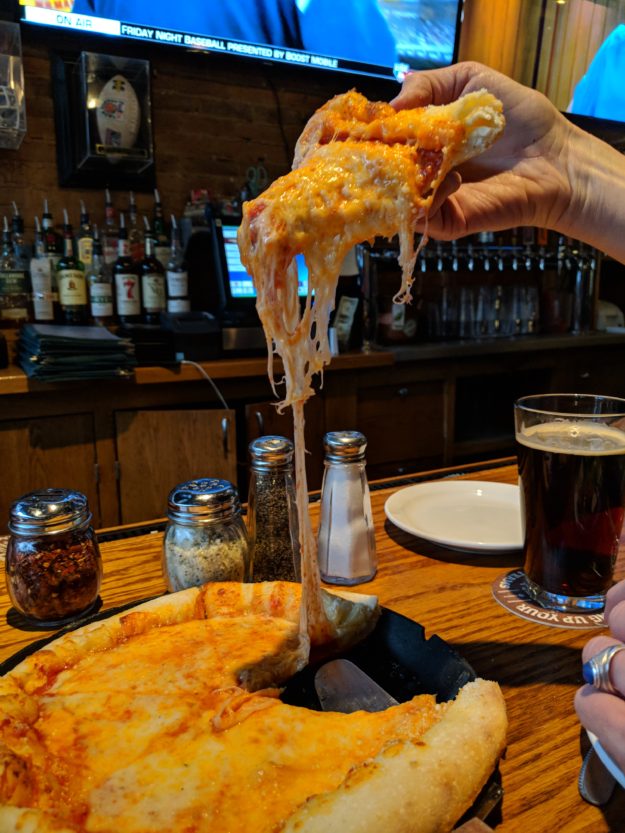 Brown Dog Pizza
Telluride
Their menu features Detroit Square Pizza, American, Classic Pizza, Thin Crust Pizza, and a Sicilian Style
Pizza. In addition, they have Wings, Appetizers, Salads, Specialty Subs, Burgers, Pasta Dishes Plus gluten free and kids menus.of the region. Try the 6 Cheese Pizza with the stuffed crust.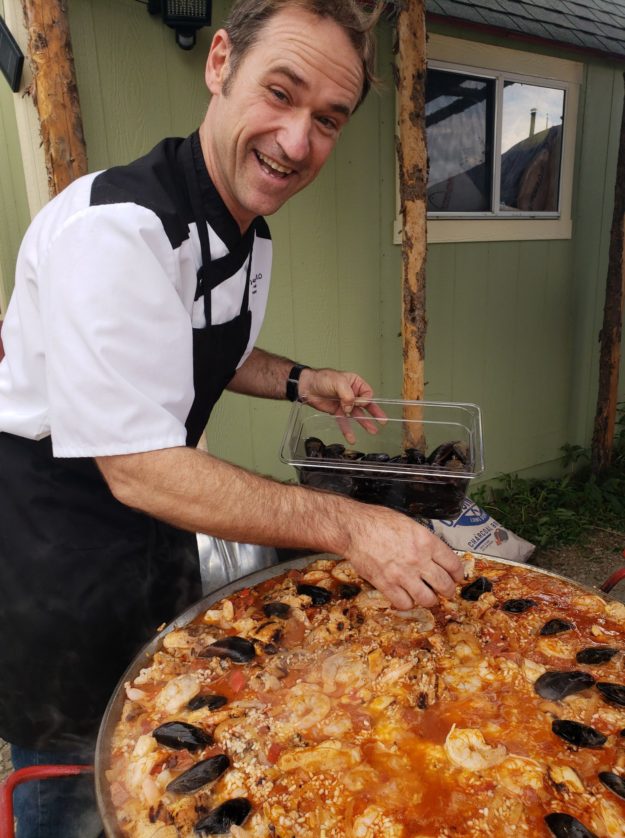 Palisade Cafe
A restaurant that focuses on preparing and serving the freshest food of the region. from the area's top-notch fruits, vegetables, food products, locally distilled spirits, brewed beer and of course wine. The restaurant's comfortable dining space displays local artwork on the Walls and local pottery is used for many of their serving dishes and the cafe's menu emphasizes American, Spanish and Peruvian dishes. One of the chef's proudest dishes on the menu are the authentic Paellas served on Thursdays.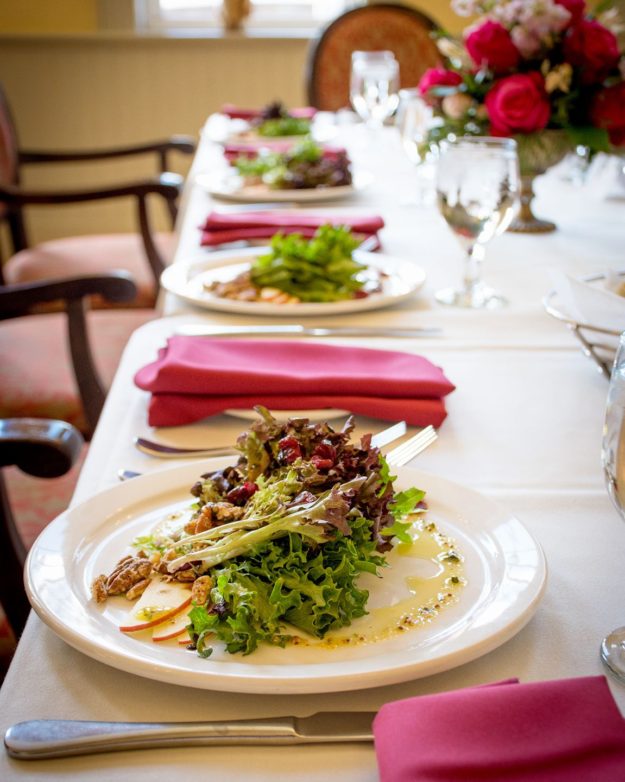 The Windsor Hotel –
The Dining Room
DelNorte
Be sure to stop in to the Windsor Hotel for an outstanding fine dining experience with old west flair in their elegant and comfortable Dining Room. They feature locally raised Divine Ranch Lamb, Haefeli's Honey, Gosar Organic Sausages, Off Family Ranch All Natural Beef and unique selections daily.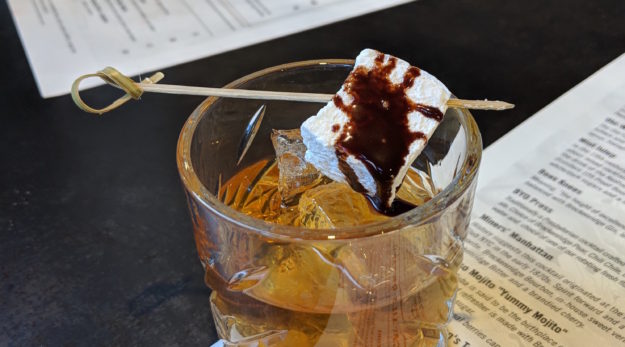 Breckenridge Distillery Restaurant
Along with their incredible array of distilled bourbons, vodkas, rum, bitters, and gin, the Breckenridge Distillery has produced a spirited addition that can be found at their headquarters in Breckenridge, the Breckenridge Distillery Restaurant, and it is the perfect compliment to their incredible cocktail selections.
www.breckenridgedistillery.com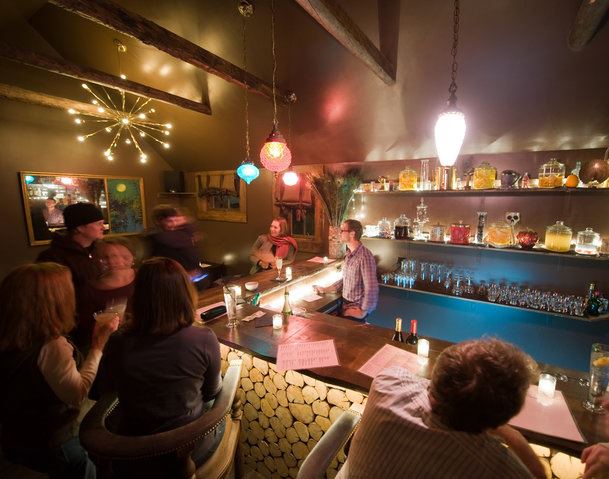 The Dogwood 
Crested Butte
Step into this miner's cabin that was built in 1891 and you will feel the history of Crested Butte as the floorboards creak. It's the kind of space that's only natural to have classy cocktails that serve as a great reason to see friends, catch a drink after work, spice up an evening or a part of date night. Known for their satiating-infused concoctions and nuanced, handcrafted bar food, you're guaranteed to want to keep trying things on the menu.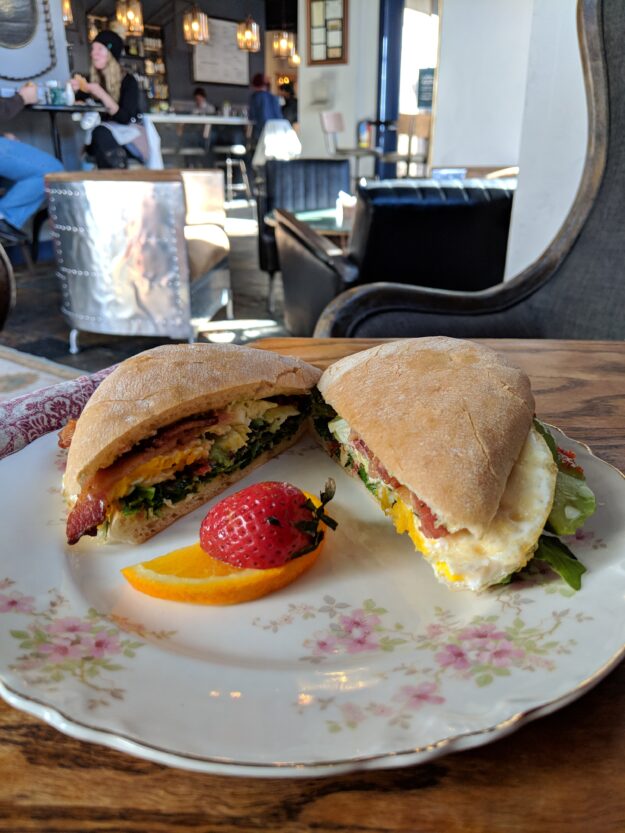 TOAST & CO.
Copper Mountain
Who says ski area food is blasé? Copper Mountain has one hell of a breakfast, lunch and early aprés spot in their Center Village. Toast's cozy dining space and menu offerings may coax you into hanging around for a bit to savor some of the best breakfast fare we have had anywhere.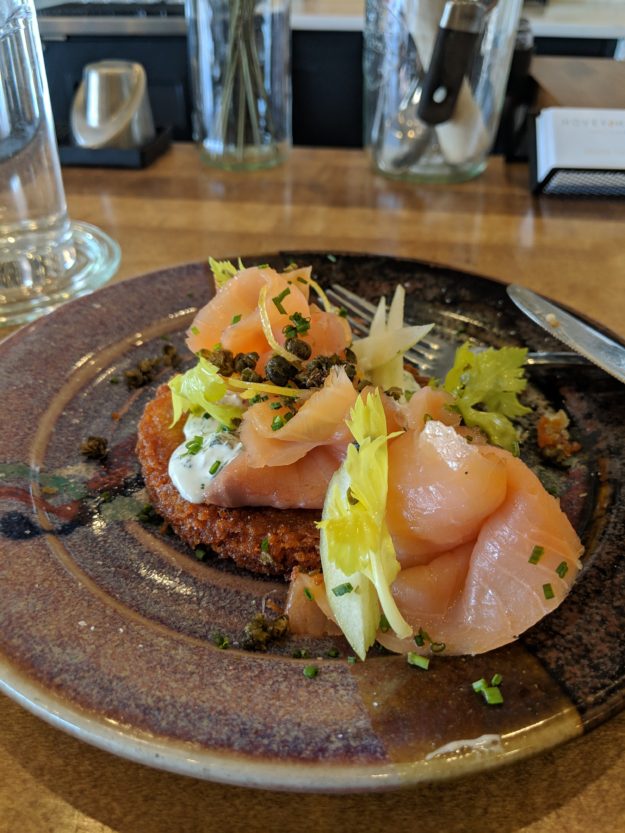 Hovey & Harrison
Edwards
Hovey & Harrison, a cafe, bakery, and market is the creation of two epicurean masters, Molly Harrison and Gretchen Hovey who have created a light, airy, relaxing space to enjoy excellent farm-fresh food selections from their Breakfast, Lunch and Early Dinner Menu. Here you can find a corner to relax by yourself or convene at large tables with friends and family. During warmer months their al fresco dining area is the perfect complement to their farm-fresh food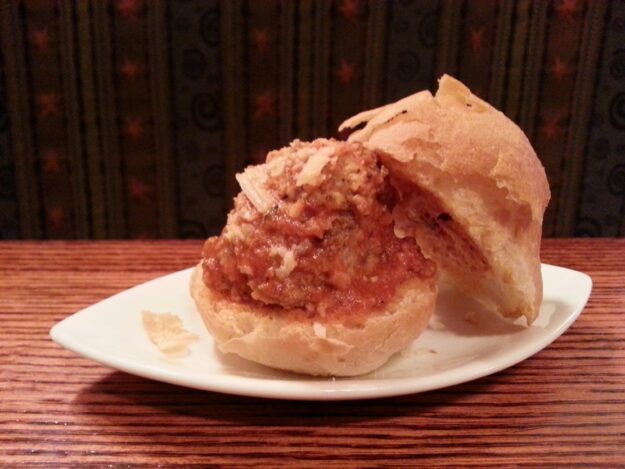 The Alpine Restaurant & Bar
Georgetown
Fresh homemade food, a relaxing bar area with roaring fireplace and musical entertainment are worth the stop when you're traveling the I-70 corridor and is a terrific destination for those who live in the area. Traditional recipes from the owners' grandmother and family members are followed for the Italian dishes they offer on the menu. Freshly baked breads and rolls are utilized in the Subs and Sandwiches and doughs are made daily for pizza and calzones.
www.alpinerestaurantgeorgetown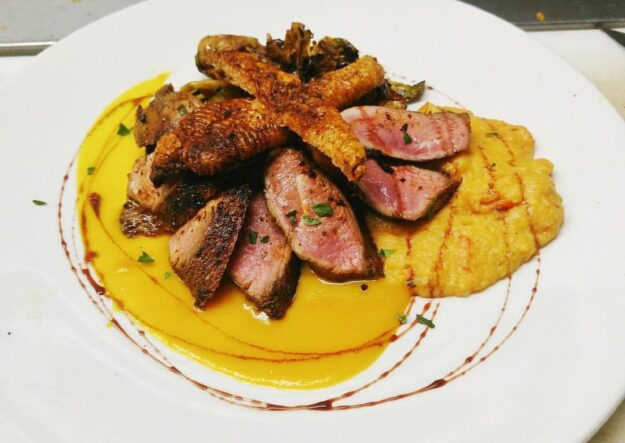 Deno's Mountain Bistro
Winter Park
Since 1976 Deno's Mountain Bistro has been a landmark in Winter Park Colorado for excellent food and fabulous camaraderie. Serving Lunch, Dinner and Happy Hour their menu is filled with a variety of American and European favorites. Everything from Fondue to Signature Steaks, Seafood and Pasta's will delight you with excellent service from a great staff.
We hope you enjoy these recommendations! I look forward to our foray's into Colorado's mountain towns for tasty discoveries along he way.
~Holly Go Spritely
Check out Mountain Town Magazine's Best Mountain Town Restaurant Guide for more Dining destinations: https://mtntownmagazine.com/best-area-restaurants/