The Sky Trek Aerial Adventure Park – A super fun challenge for any age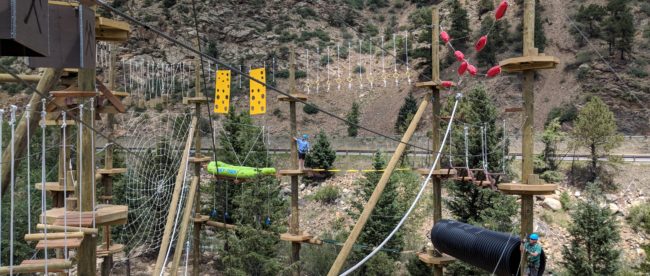 A new aerial park has popped up along the East side of I-70 in Clear Creek County, the brand new Sky Trek Aerial Adventure Park. I watched it rise as I traveled to and from Denver on trips away from the high country. I was intrigued, there were all these lines and a raft in the sky, as well as a giant spider web, I finally jumped off of I-70 Exit 235 to see what it was all about.
The Colorado Adventure Center opened a Zip Line several years ago and has now added this very cool feature for both young and old to experience. The new aerial adventure park, Sky Trek, features over 55 unique obstacles set at three different heights (routes) for one to challenge themselves with. I arrived at the front desk and joined a group where we were escorted along the banks of beautiful Clear Creek to get set up into our harnesses, hard hat and receive instruction on how to attach our safety devices to stay safe on the course prior to heading up and out onto Sky Trek's adventurous park.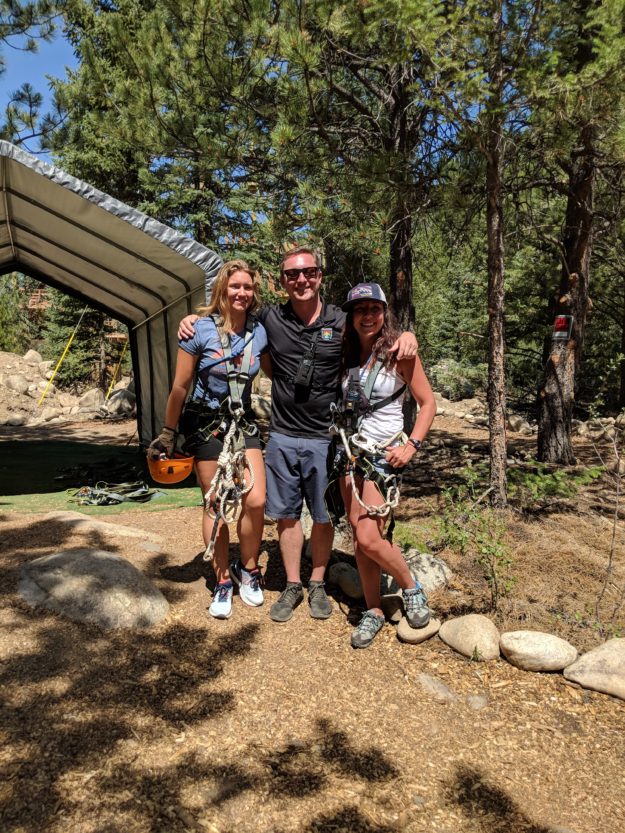 What a hoot, and I will admit there was a bit a fear, but not enough to securely clip in and venture out onto the first level of the Sky Trek Adventure Park. The course begins with an Easy (Copper) route at the bottom, but you're still pretty high in the air; intermediate (Silver) is the next level up and the top course is an advanced (Gold) route that may turn some of your stomach's a bit or maybe not… I know those types!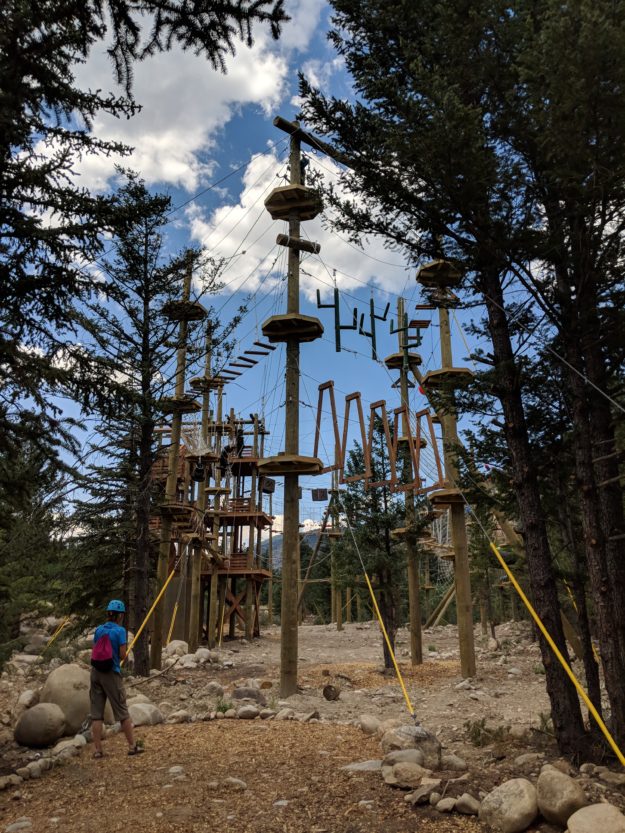 You're challenged by walking on crazy elements like swings, logs, wires, and other unique platforms, some with hanging obstacles that you will need to navigate around. I won't give it all away but the Spiderweb was fun and hard and scary, thank goodness there were no spiders to contend with. Watch out for the raft, it will make you think.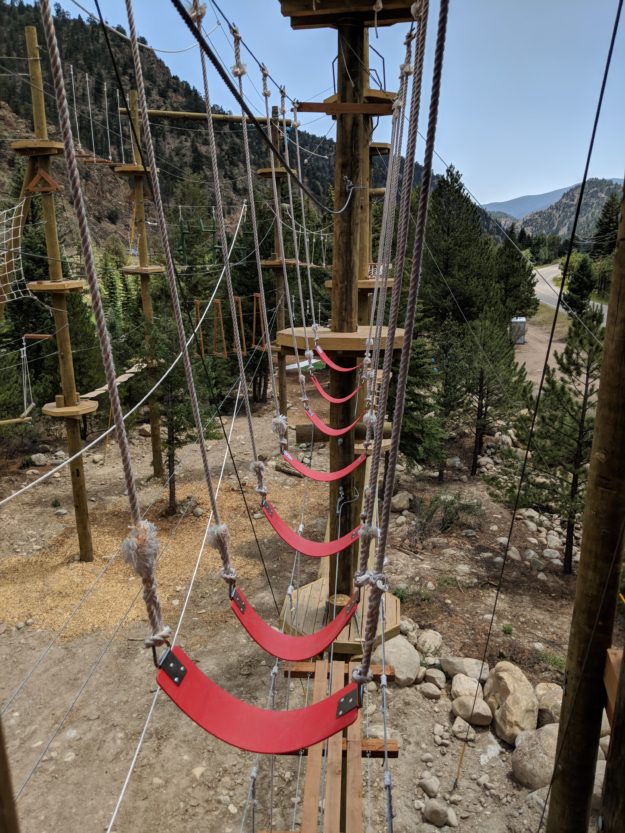 I loved it! Such a fun adventure and although it might look dangerous I assure you it is incredibly safe. This is a perfect group activity, what is more fun than egging on a friend to take the challenge while your knees and theirs are shaking? Both young (6 years, 52″ min-height) and old will love this adventure.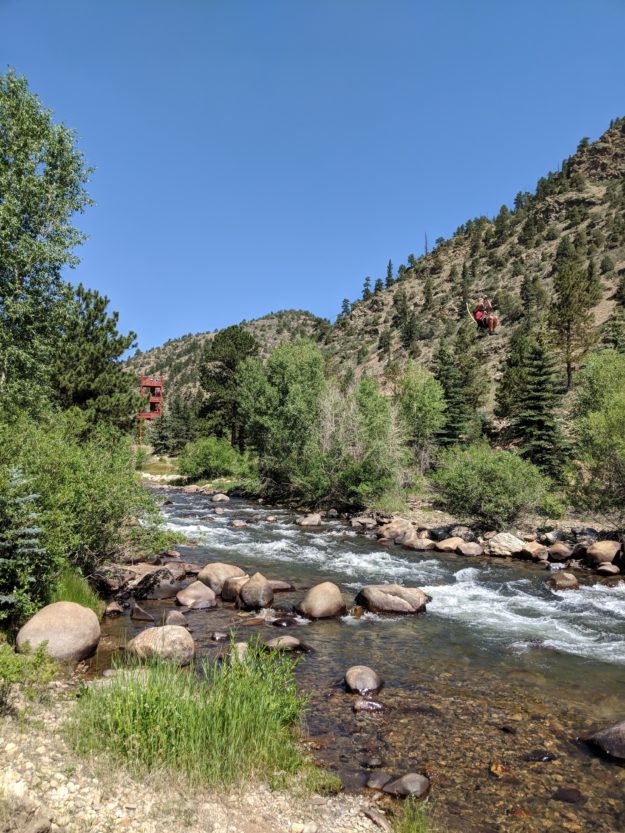 At the end of it all, you can head down, go zip lining and grab a bite to eat while the sparkling Clear Creek rushes by. Eating prior to your adventure might not be smart (small chuckle). Go! It is really fun!
www.raftingcolorado.com (yes they have rafting too)
by Holly Battista-Resignolo, Editor In Chief
MTN Town Magazine | We are Colorado's Mountain Town Magazine
Copyright © 2018 MTN Town Magazine all rights reserved.