Welcome to the Perfect Mountain Town, Steamboat Springs Colorado!
Sitting at 6,732' is beautiful Steamboat Springs, located in northern Colorado with 12,690 full-time residents. Home to the Howelsen Hill ski area and the Steamboat ski resort. We are known for: being a biker's paradise, champagne powder that makes skiing one of a kind, relaxing geothermal hot springs and unsurpassed natural beauty! Steamboat has four seasons of fun, with over 300 days of sunshine! As an old local adage goes "people come for the winter and stay for the summer!"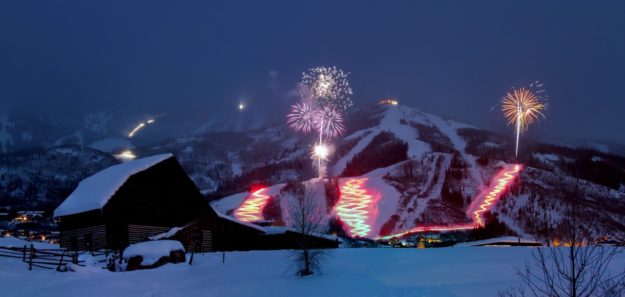 Our valley has strong roots in deep western hospitality and ranching traditions that continue to be the fabric of Steamboat with many working ranches today. Home to the Steamboat Winter Carnival, the oldest continuous carnival west of the Mississippi, complete with fireworks, events for the whole family and competitions that include kids being pulled behind horses on skis, you won't want to miss the fun!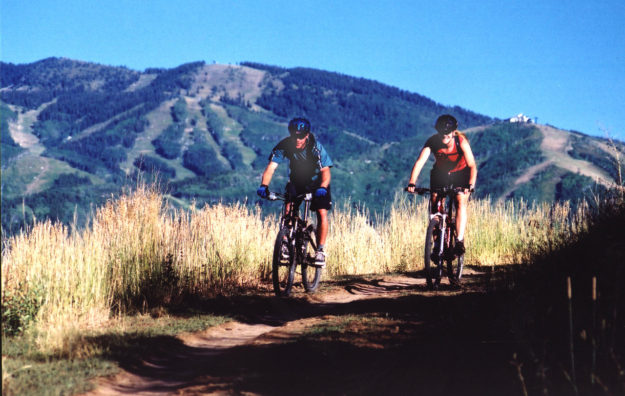 Many newcomers who come here remark on how friendly people are, but after a week here you'll be smiling along with us, because it's easy to be happy when you love where you live. Whether outdoor recreation is your thing, you're into the arts or small town living, Steamboat has a lot of something for everyone. Come to see me during your next visit to see if you might be able to call Steamboat "Home" as well!
Yours Truly,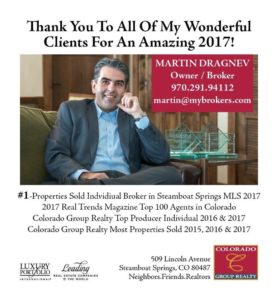 About Martin:
Martin was born and raised in Bulgaria (Eastern Europe) in a family with very scarce resources. Upon completion of the course material at the University of Economics Varna, Martin seized the extraordinary opportunity life had offered him and moved to the United States. In 2000, Martin arrived in New York City filled with enthusiasm, enchanted by the large skyscrapers, and carrying only $100 in his pocket. However, Martin had brought with him everything that he needed; his past had taught him diligence in his work and his present had offered him the opportunity to follow his dreams. A year later, in May 2001, Martin moved to Steamboat Springs and immediately fell in love with the friendly community and the magical beauty of the Yampa Valley. The famous Yampa Valley curse -"once a person visits the valley, he or she will forever be enchanted and compelled to return." The curse got him, but for Martin, it wasn't a curse, but rather an amazing place to call home. Martin's whole life was working in the customer service and sales industries using his marketing background and building upon it from his everyday experiences. He has learned how to identify people's needs and how to offer them the best of every situation. His life has taught him not to stray from work but rather to grasp every opportunity. Martin's biggest satisfaction is helping his clients accomplish their goals and dreams.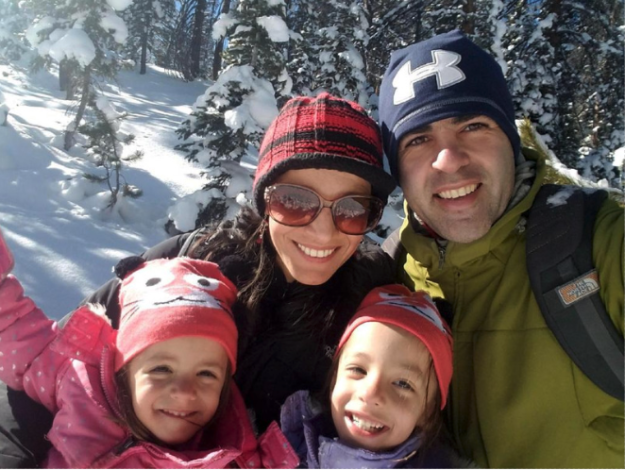 In Martin's free time, he enjoys soccer, tennis, hiking, mountain biking, fishing, golfing (trying) and snowboarding. Working and playing in beautiful Steamboat Springs with his wife Kremena and his beautiful twin daughters, Gabby & Izzie, has been a privilege of his!
HONORS & RECOGNITIONS:
* 2017 Real Trends Magazine Top 100 agents in Colorado
* 2016 Real Trends Magazine Top 100 agents in Colorado
* #1 in Properties Sold Individual Agent in Steamboat Springs MLS, 2017
* #1 in Properties Sold Individual Agent in Steamboat Springs MLS, 2016
* Colorado Group Realty Top Producer Individual Award, 2017