25 Years of Telluride Blues and Brews Festival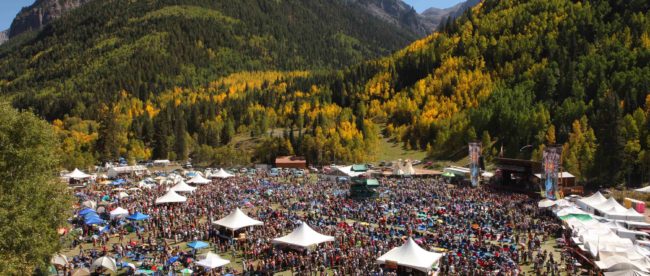 25 Years of Telluride Blues and Brews Festival – The Telluride Blues and Brews Festival announced it's artist lineup several months ago and this crew of epic musicians might be the very best way to celebrate their 25th Anniversary. Robert Plant & The Sensational Space Shifters, Ben Harper and Charlie Musselwhite, Gov't Mule, Booker T's Stax Revue, JJ Grey & Mofro, Anders Osborne and so many more! Blues, funk, indie, rock, jam band, gospel, and soul performances, Wow! You should definitely be in Telluride, Colorado September 14-16, 2018!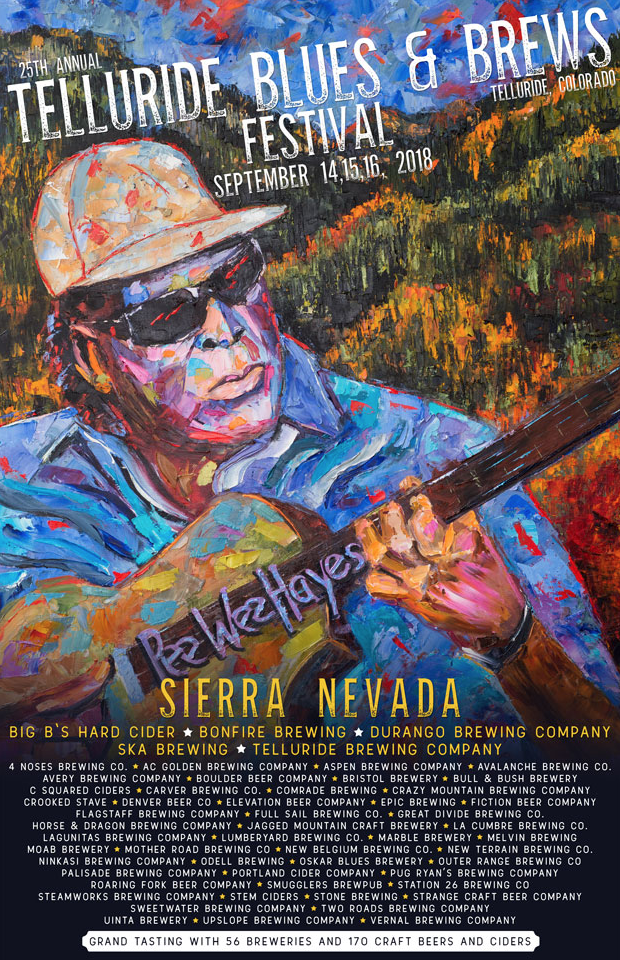 We have attended this event for many years and have watched its popularity grow. Through sun and snow and rain and lighting evacuations, people have not driven been away. It is a hardy, dedicated group of Blues enthusiasts that keep this event alive and thriving and I can tell you it has been some of the best nights of my life. I am thinking that event producer Steve Gumble, who made this event what it is since he was in his mid 20's feels that way, and more.
"This year is extra special because it is my 25th year producing Blues & Brews. It is hard to imagine that this all started when I was just 28 years old. 25 years and stronger than ever" said Steve Gumble, Festival Director. "This is one of the more exciting lineups for Blues & Brews. Two words: Robert Plant. To have a legend like Plant on our stage is well… Just pinch me! Charlie Musselwhite and Ben Harper could not be a better fit for us and Gov't Mule has been a part of the festival since the very early years. I am especially looking forward to the many traditional blues artists from the Music Maker Relief Foundation roster. All of these artists combine to form a really well-rounded, powerful and inspiring music festival. 56 craft breweries is just icing on the cake!"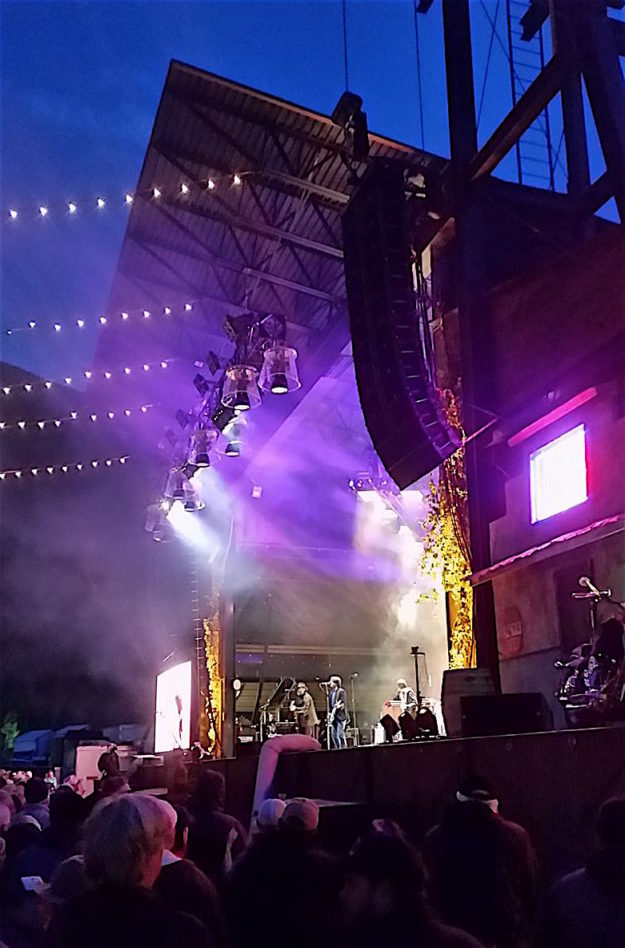 Since its inception, this event has expanded to Artists now performing on three stages, tons of local, really good regional food and craft vendors now surround the perimeter and kids have a special spot with activities and fun play features to enjoy.  I wish I was a kid who got to go to concerts. They all have so much fun. This year's full lineup includes:
Robert Plant & The Sensational Space Shifters, Ben Harper and Charlie Musselwhite, Gov't Mule, Booker T's Stax Revue, JJ Grey & Mofro, Anders Osborne, Samantha Fish, Monophonics, The Marcus King Band, Valerie June, The California Honeydrops, Son Little, Pee Wee Hayes, Marco Benevento, RL Boyce and The Hill Country Allstars, Don Bryant featuring the Bo-Keys, The Glorifying Vines, Sisters Dragondeer, The Keeshea Pratt Band, Albert Castiglia, Dwayne Dopsie and the Zydeco Hellraisers, Pat "Mother Blues" Cohen, Johnny Sansone, Mitch Woods, Christone "Kingfish" Ingram, Husky Burnette, The Bones of J.R. Jones Russ Chapman.
The show doesn't end until late night these days. The music starts right back up again at the TBB late night club shows aka Juke Joints. In addition, a plethora of special events has been added throughout the festival.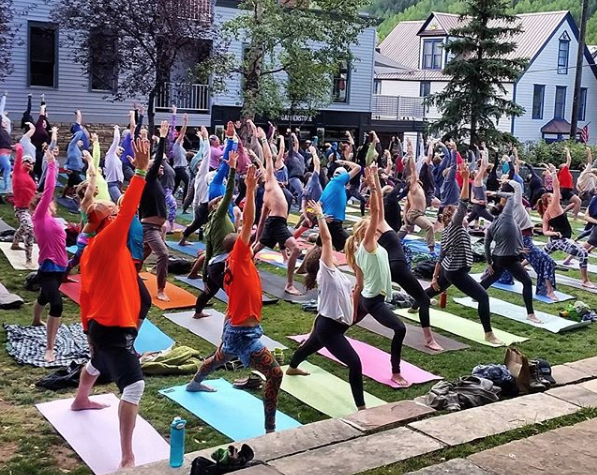 This years weekend includes the "Blisters & Brews" 5k fundraiser race, incredible free Yoga Sessions taught by instructors of the Telluride Yoga Festival, the Telluride Blues Challenge, Blues For Breakfast, Campground Sessions and the Sunset Blues Concert.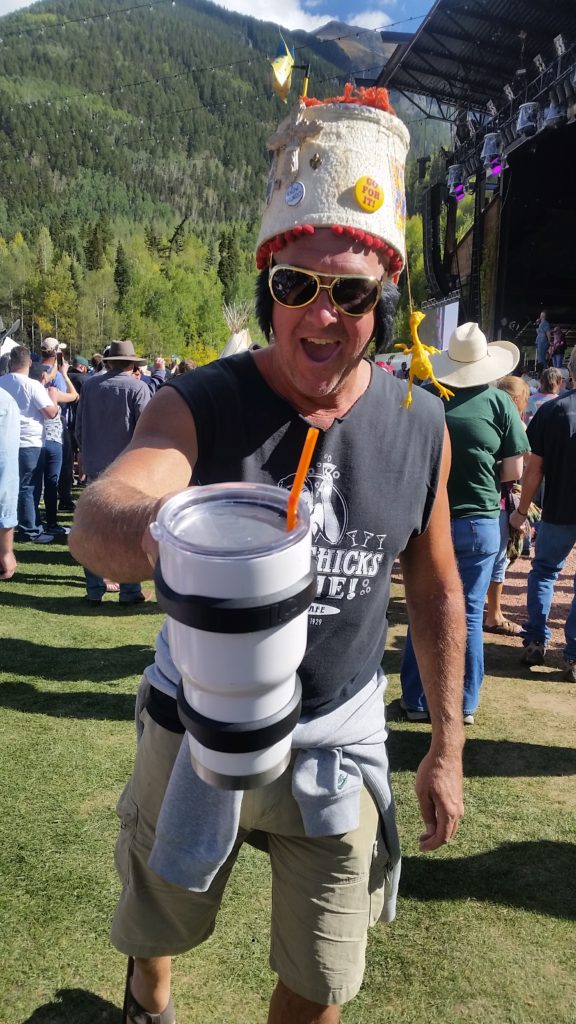 As the name implies, Brews, the festivals craft beer roots, taps an equally impressive and diverse collection of 56 craft breweries boasting 170 styles of craft beer and cider at the festival's Grand Tasting. Highly regarded as one of the premier beer tasting events in the Southwest, the Grand Tasting takes place inside the festival grounds on Saturday, September 15 from 12 pm to 3 pm. Official festival beer sponsor Sierra Nevada Brewing Company will also be on hand with a bevy of favorites including classics and rare creations such as the "Back Porch Lager" (only available at Telluride Blues & Brews Festival).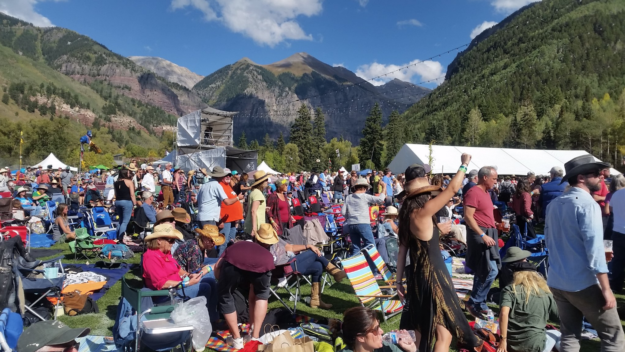 If you are new to this remarkable music festival then you will be wowed. The sounds, the people and the amazing views of Telluride's box canyon are truly spectacular. For those who are going, we have a list of suggestions on what to bring. Essentially, we say bring it all because Colorado mountain town weather will get the unprepared! Here is our list:
Valid photo ID
Sunscreen/ hat
Sunglasses
Lip Protection
Ear Protection
Lawn chairs –check Festival rules
Tarps/blankets
Sunshade tents –check Festival rules
Coolers with non-breakable water/soda containers to stay hydrated!
Camera –check Festival rules
Warm clothes
Light Clothing
Gloves
Rain Coat or Poncho – A MUST!
Waterproof Boots
Sandals
Small Back Pack or Hip Belt
Cell Phone for photos (cell service is sketchy at times) and Your Festivals #hashtag
For festival information or to purchase tickets, visit TellurideBlues.com
A BIG CONGRATULATIONS to Steve Gumble and his SBG Productions crew. See you there Festivarians!
by Holly Battista-Resignolo, Publisher
MTN Town Magazine | We are Colorado's Mountain Town Magazine
Copyright © 2018 MTN Town Magazine all rights reserved.