The Michelin Guide Arrives in Colorado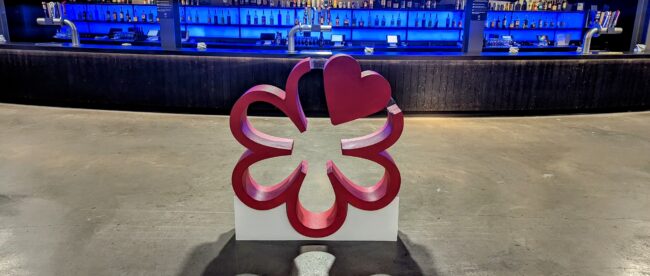 The Michelin Guide Arrives in Colorado and we have highlighted our Colorado Mountain Town Recipients
The MICHELIN GUIDE has come to Colorado and we couldn't be prouder. Michelin published its first North American Guide in 2005 for New York. Michelin Guides now cover the Food and Beverage industry in Washington D.C., Chicago, California, Miami/Orlando/Tampa – Florida, Colorado, Toronto, and Vancouver. We are one of the sixth in the United States to have obtained that honor.
The MICHELIN Guide was crafted at the turn of the 20th century in France for travelers to discover exceptional restaurants during their travels and since has become one of the most recognized and prestigious resources for restauranteurs and diners alike. Once a printed magazine the Guide is now found online to reach a wider audience.
Michelin's methodology for determining their awards is based on five criteria, to ensure each destination's selection equity: 1. quality products 2. the harmony of flavors 3. the mastery of cooking techniques 4. the voice and personality of the chef as reflected in the cuisine 5. consistency between each visit and throughout the menu. Each restaurant is inspected by anonymous MICHELIN representatives several times a year.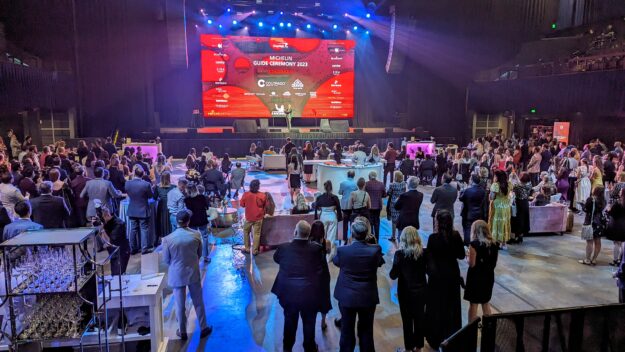 Comprising over 12,400 eating and drinking establishments the hospitality industry is vital to Colorado's overall economic health and prosperity. With the pandemic came the loss of diners and staff. Independently owned and operated businesses account for 69% of Colorado's restaurants, making them an integral part of the local culture. Restaurants are a driving force in our mountain town communities and are sought out as part of the mountain town experience.
Below are the honored MICHELIN restaurants in our mountain town communities
The new One-MICHELIN-Star restaurant in our mountain town communities includes inspector notes provided by MICHELIN.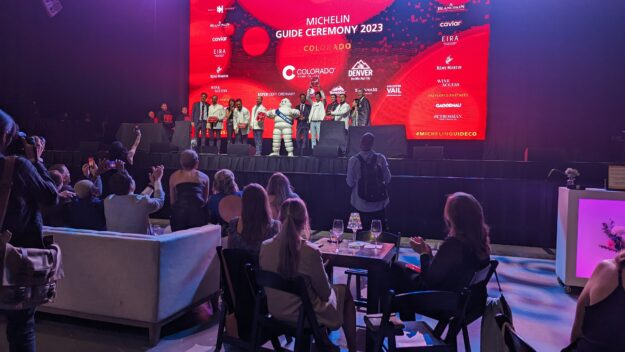 Bosq (Aspen; Contemporary cuisine)
At this singular enclave, Chef Barclay Dodge and his team are executing seasonally inspired cooking that focuses on foraging, fermenting and local farms. The menu format allows diners to customize their own tasting of four or more courses. From hand-picked spruce tips to butter from locally sourced cooperative dairy cows, this is a concept that pays attention to details — even ingredients from farther afield, like lobster from New England, gets a hit of local flavor from being grilled over juniper wood.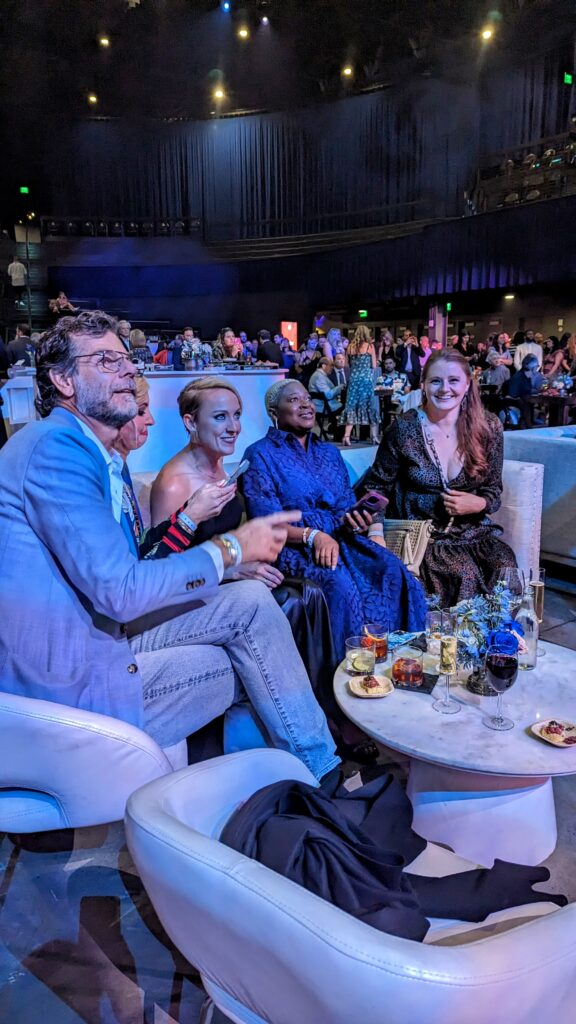 MICHELIN Recommended Restaurants
Colorado received 30 MICHELIN Recommended restaurants, 8 of them are found in our mountain town communities:
To read about all of the COLORADO Front Range restaurants that received Michelin's prestigious awards head to The Colorado Sun – www.coloradosun.com
Story and photos by Holly GoSpritely, pictured right with MC Juliana Broste (left) and Amy Sabreen (center)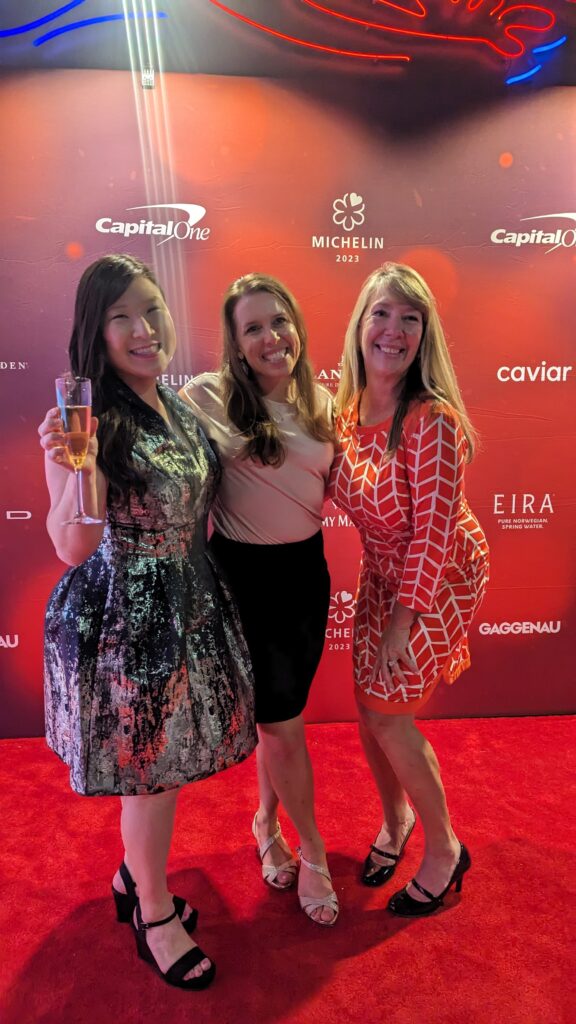 Stay in Touch with Events in Colorado's mountain towns with our: Colorado Events Calendar and Learn More about our regions incredible restaurants:
Story Sponsor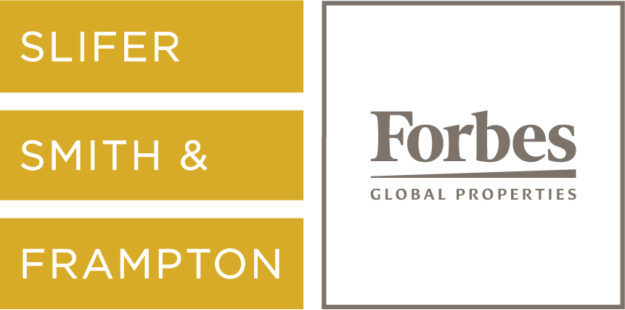 MTN Town Media Productions | Celebrating the Colorado mountain lifestyle for over 10 Years
Copyright 2023 MTN Town Media Productions all rights reserved.