Sustainable Investing – What Is It and Is It Right for You?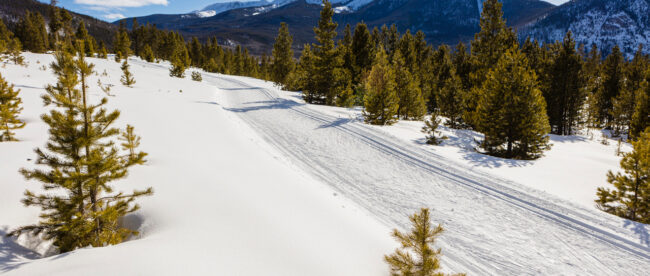 A Q&A with Financial Advisor Steven Smith
Awareness of sustainable investing is rising in mountain communities as we share common concerns about climate impacts and social equity. Known by several different terms, sustainable investing is also called ESG (Environment, Social and Governance) or impact investing. Differences in nomenclature can lead to confusion. Financial advisor Steven Smith of RightPath Investments in Summit County helps us navigate the world of sustainable investing in this Q&A with Mtn Town Magazine.
Is Sustainable Investing a new idea?
Sustainable investing has deep roots, with its beginnings generations ago as religious investors moved away from so-called "sin" stocks. Over the course of the past five decades, ESG investing has grown from a cottage industry to a very serious undertaking. Today, the movement has grown in scale. More and more companies are evaluating the risk of not taking into consideration environmental, social, and governance issues.
As proof of the growth of the ESG investment industry, in 2020 there were $17 Trillion of professionally managed ESG assets around the globe.
What is sustainable investing today?
The E in ESG has dominated the conversation for many years, especially concerns around climate change and companies' carbon footprints. These are issues that ring close to home for us mountain dwellers. Now, with the Coronavirus pandemic and protests calling for racial justice, we are seeing a renewed focus on the S – social issues – such as employee safety and racial diversity in the workplace.
Asset managers and their analysts have been working diligently since the early days to tie ESG considerations to risk factors that companies face to their bottom lines and to financial performance.
Yet ESG metrics are still evolving. It is much easier to measure a company's revenues and profits than its ESG score. There is not yet anything in ESG investing equivalent to the generally accepted accounting principles (GAAP) commonly understood in financial reporting.
While there are multiple "ratings agencies," each uses different criteria in its assessment of a company's environmental and social business considerations and successes. Oftentimes, it is the job of the financial planner to help their client weigh values and goals then make appropriate recommendations.
How is Sustainable Investing Relevant to My Community?
Preserving a sense of place, including support for environmental protection and for the people who make a community run, is a high priority for many investors. For an investor passionate about winter sports, ensuring that her portfolio doesn't include fossil fuel production may be a top consideration. Others might invest based on a company's use of water and other natural resources, how they treat workers throughout their supply chain, and the safety and usefulness of their products. Philanthropic investments are another way to provide a significant return to the community, which in turn benefits the investor in non-tangible ways.
Will the performance of my portfolio be limited by Sustainable Investing?
Myths persist about ESG investing. Many people believe they will sacrifice return if they invest in line with their beliefs. This is not true. To avoid the risk of underperforming to an extent that you jeopardize achieving your goals, the key is to be as diversified as possible with your ESG portfolio, while still trying to achieve your sustainability objectives.
Performance is a tricky thing. ESG investing may or may not outperform a benchmark index. I'm seeing touts all over the place right now about recent ESG performance, particularly in the areas of fossil-fuel-free and alternative energy portfolios. These performance attributes may or may not persist. So, your financial plan should be designed to succeed, regardless.
Is Sustainable Investing Right for Me?
Only you can answer this question for yourself. Leaving aside the question of "outperformance" – perhaps you can't bear the thought of owning stock in companies that contribute to global climate change or profit off of mass incarceration. If you answer yes, our role as an advisor is to help you understand what's involved, what the trade-offs might be, and to help you figure out the most effective way to execute a sustainable investment strategy in the context of your financial plan.
There are now multiple tools to assist you with your sustainable investing. As with any investment strategy, there is no guarantee that your expectations will be realized, financial or otherwise. But steps can be taken on both counts to increase the odds.
How do I learn more?
Please contact Steven Smith, J.D., CFP,  at RightPath Investments & Financial Planning, Inc. at 970-668-5525 or visit www.rightpathinvestments.com.
by Leigh Girvin for Mountain Town Magazine
MTN Town Media Productions | Celebrating Colorado's mountain lifestyle and culture
Copyright ©2021 Mountain Town Magazine all rights reserved.
Post Sponsored by MountainTown: Breckenridge