Steller Ltd – Neckies and Bandanas Colorado Made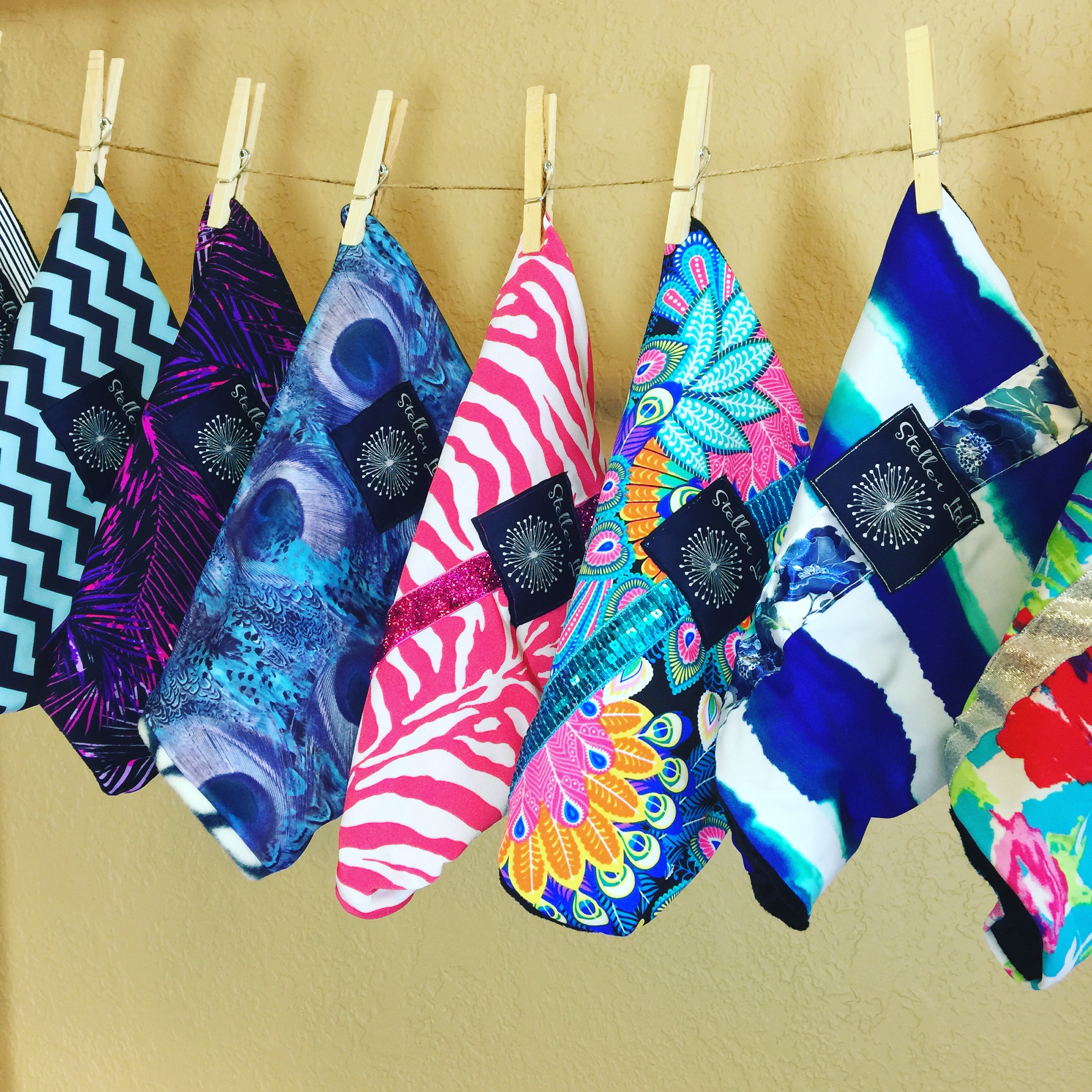 If you're an avid winter athlete then more likely than not you own a necky. Those tubular garments of warmth are a necessary accessory that are not nearly as stylish or as soft as they should be. Meet Linda Watts, the owner of Steller Ltd. a Colorado mountain town company producing Necky's and Bandanas with attitude and gratitude that are soft as butter and offer a multitude of designs that sparkle and shine.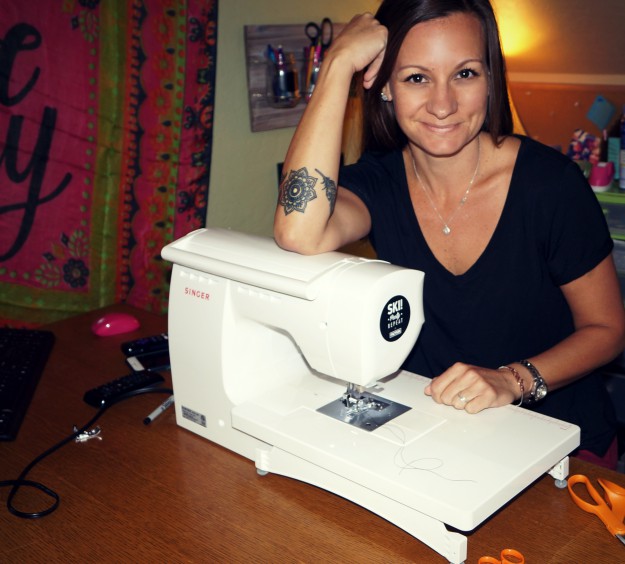 Linda lives with her husband Troy and 16-year-old daughter Stella in Breckenridge. Troy is the Alpine Director of Team Summit Colorado, and Stella is an elite alpine competitor enrolled at Summit High School. Linda, according to both of them, is the quarterback of the whole family operation. Those who know her use the title of "multitasking savant." Troy helped with the legal formation of Steller LTD, but mercifully goes nowhere near Linda's sewing operation. Stella and her army of ski racing competitor friends are essentially its chief product testing division.
After defecting from Czechoslovakia as a child with her parents in 1980, Linda grew up in Boulder watching them forge the proverbial American dream. True to her European heritage and with strong family encouragement, she spent her youth cycling, running and skiing around the entire vertical environment of the of the Rockies and beyond, becoming an internationally competitive cyclist and ski racer in her youth. Today she can be found with friends in Summit County paddling, biking, skiing, hiking, and . . . sewing. Oh, and laughing. A lot. She likes to laugh, perhaps with an occasional glass of wine. Ask her what her favorite daily mantra is and she'll quickly reply "gratitude." With a laugh, of course.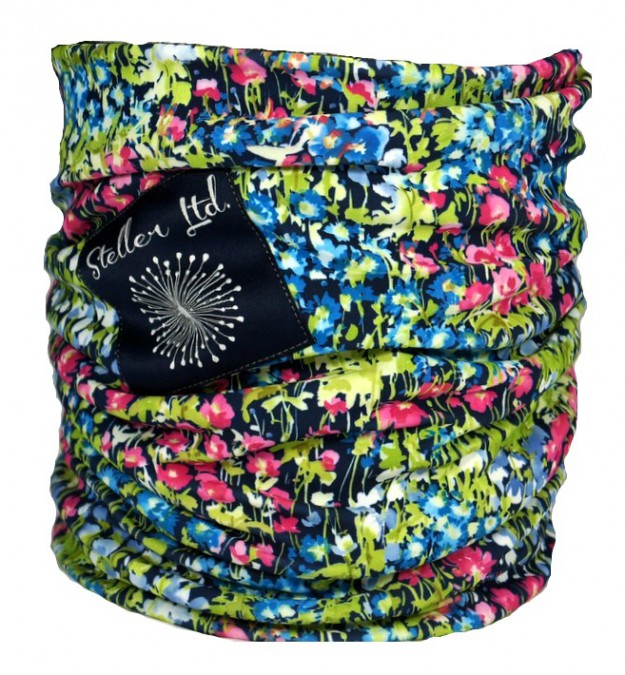 Because of her background and her present daily forays into the four seasons of the Colorado wild, she'll tell you she formed a distinct bias in favor of outerwear accessories that are not only functional and comfortable, but equal parts expressive and fun as well. When it comes to alpine environments, Linda says "that you can and should have your fashion cake and eat it too, and that it need not break the bank".
Last year she decided to put her knowledge of what works and passion for sewing together, hatching the "Steller Movement" and Steller LTD, a company geared towards creating high-quality outerwear accessories that are immediately impactful, customizable, relatively inexpensive, and ridiculously fun to wear. This author acknowledges the truth of it. No matter what the latest designer down parka, snow pants and/or outdoor hat you might be wearing, if you slip on one of those comfy fleece-lined, handmade, Steller necky's, that will be the focal point of your ensemble. They're really that cool but warm, really warm.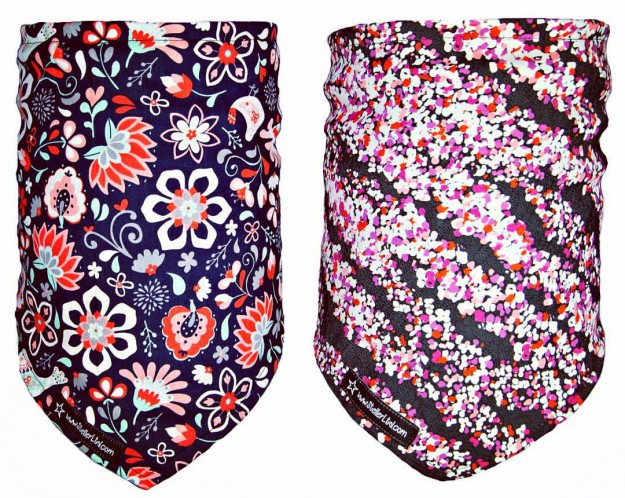 Linda claims that the "Steller Movement" is really nothing more than a tongue-in-cheek reference to that awesome feeling we all get while doing the things we love to do, while happening to be wearing the exact thing that fits your mood both on the inside and out. You know . . . "like a fashion meets practicality meets nirvana kind of thing." She calls them Steller Moments and has droves of similarly minded lovers of her products Instagramming to that #stellermoment moniker every time they have one. Apparently, it's trending.
Ladies? Guys too! Come and get 'em, we love them!
~Pepper Hamilton, MTN Town Magazine