David Gonzales – Art in Action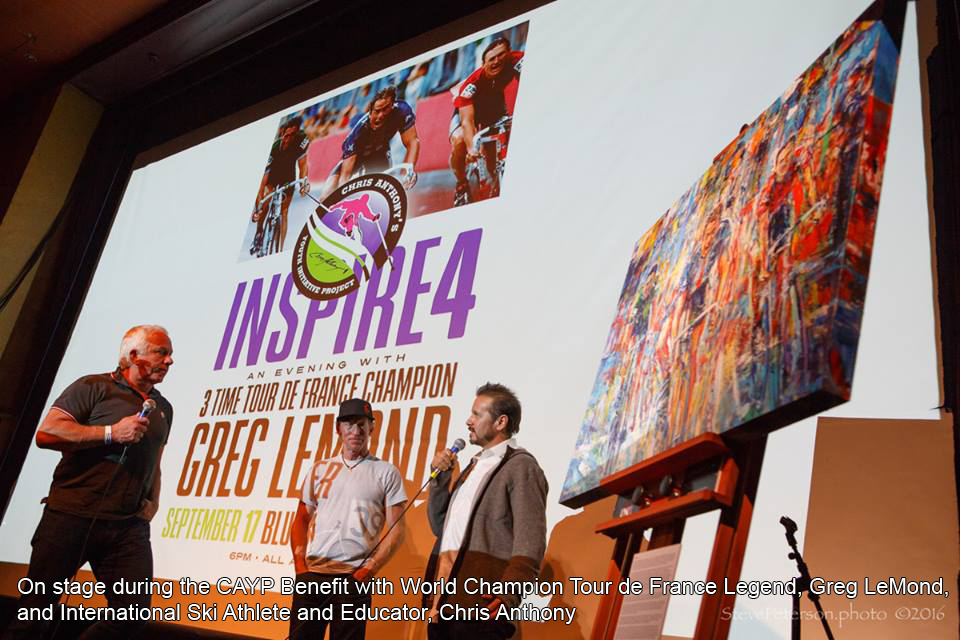 Action. It is immediately apparent in every David V. Gonzales painting. Swaths of brilliant color combine and collide into instantly recognizable forms. They bring forth bikers cruising through aspen groves, skiers flying down mountainsides and bears charging through streams. Gonzales has mastered painting movement, launching a career that now spans decades to new heights.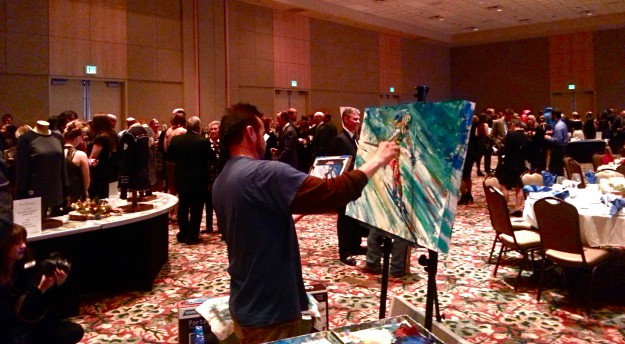 He has been painting professionally for his entire adult life. By the time Gonzales was seventeen he had work hanging at the Smithsonian in Washington D.C. and in the governor's mansion in New Mexico. Now long established in the art world, expressing his fascination with relative objects moving through space and time has seen awards come fast and furious for this artist in motion. This year alone, Gonzales won a "Best of Show" award at the prestigious National Museum of Wildlife Art in Jackson Hole, WY and collaborated with 3 time Tour de France Legend, Greg LeMond and Warren Film Star Chris Anthony to raise money for inner city youth. Just recently, Gonzales has been chosen as one of the top "Artist of the Year" through Redwood Media Group.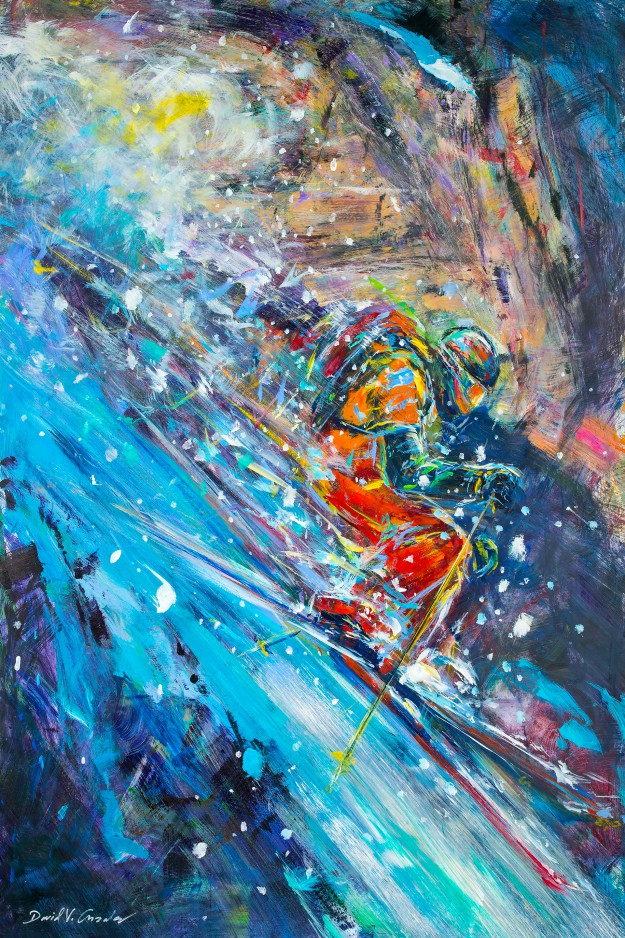 With athletics as a theme in so much of Gonzales' work, he has chosen to work with the Summit County youth ski team, Team Summit. Gonzales is a big proponent of their mission of promoting character development through athletics by stressing self-reliance, persistence, dedication and achievement to Summit County's young skiers. Gonzales says, "Their work transcends sports and carries on into every aspect of the child's life. They are helping to build our future by raising physically and socially aware children through sports."
To this end, Gonzales has partnered with the Raitman Art Galleries in Breckenridge and Vail to donate a painting for Team Summit's annual Ski Ball fundraiser in December. This is the third straight year they have joined fundraising forces for this event and will be donating a 3×4 foot painting of Mikaela Matthews, the Freestyle Skier who is ranked #6 in the world. The Ski Ball is an inherently exciting event. Coupling the action of the evening with Gonzales painting on-site and capping it with a live auction is too obvious of an opportunity to pass up.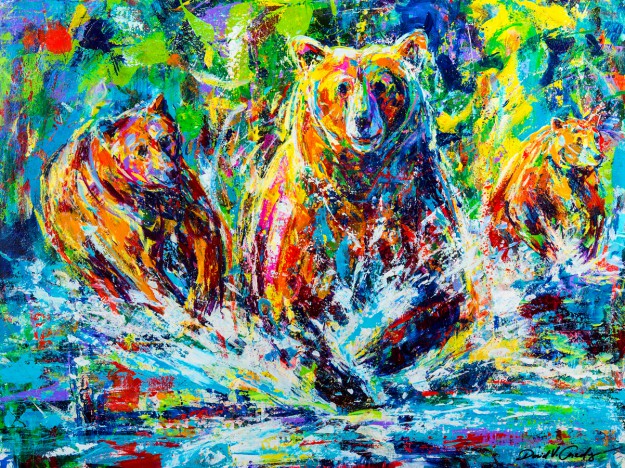 In conjunction with the event, Gonzales will have an exhibition of new works on display in the Raitman Art Galleries' Breckenridge and Vail locations. There will be a mixture of sport, cityscape, and animal themed work. He will be painting live in the gallery for much of the time between our early winter holidays after Thanksgiving and beyond the New Year. Raitman Art Galleries has been in Breckenridge for almost ten years now, formerly operating as Art on a Whim. The gallery has the same owners; they've just updated their insignia.
The glue that holds Gonzales' collection of work together is the powerful and purposeful brushstrokes with which he paints. To capture speed and motion like Gonzales is able, an artist must maintain an intense focus. It is only through channeling the same inner drive to achieve that elite athletes are able to attain that an artist can translate their pursuits to panel. Gonzales prefers to work with acrylics on panel as the quick drying time of the paint and the rigidity of the panels he works on allows him to work quickly, thus capturing the intense rush of athletes in motion.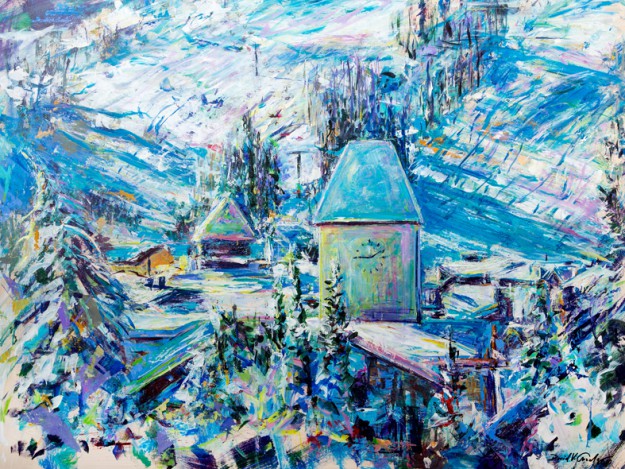 None of Gonzales' paintings depict static moments in time. Rather, every new creation is like a living entity. Each painting depicts a past, present and future; ever moving and unfolding. Blurred brush strokes combine with a knack for realism to translate people and objects moving quickly through their environments. This makes every painting come alive with a combination of color and energy. It makes Gonzales' work instantly recognizable. Often, he has been likened to Colorado's modern day version of the past master Leroy Neiman.
Gonzales just happens to be deeply connected to our mountain communities.
Photo Credits: David Gonzales
~MTN Town Magazine | We are Colorado's Mountain Town Magazine
MTN Town Magazine Copyright © 2017 MTN Town Magazine all rights reserved.