Salida – Lets Go Holiday Shopping!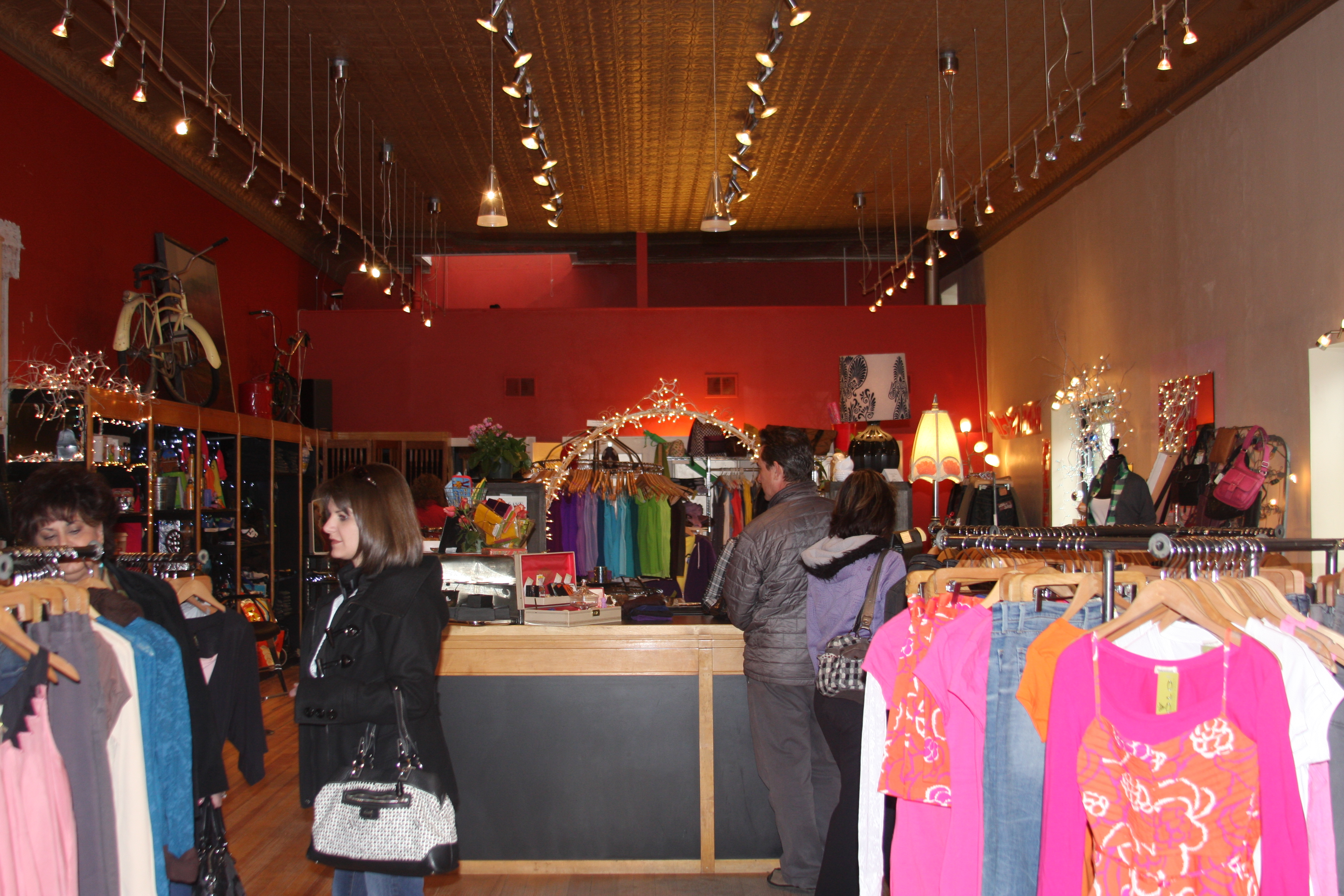 Shopping! It is that time of year. I have not gotten all of my Christmas shopping done and I am really in no mood to deal with a mall. I truely believe in supporting Colorado's mountain town businesses, there is always a great, unique gift to be found. I took a trip to Salida recently and found some really great shops! Here is a peek inside some of their many great shops, they are all so colorful too!
YOLO CLOTHING – 100 F St, Salida (719) 539-2150
Pictured above and below this shop rocks with casual clothing for men and women, footwear, accessories and gifts. Unique fun, funky and fashionable are all under one roof!
THE MIXING BOWL – 148 F St # A, Salida (719) 539-2655
Satisfy your friends and family's grumbling tummies with great gourmet gifts- food, utensils, cutlery, cooking receptacles and more!
THE SIMMERING CUP COFFEE HOUSE – 105 F St, Salida, CO (719) 539-4337
Such a cute little cafe, you must stop in for a hot delicous something and relax in their comfortable establishment. Some great little gifts and stocking stuffers can be found here too!
ELIZA'S BED – 108 F St, Salida, CO  (719) 539-1313
You'll want to touch all of these great fabrics and linens. Set up a beautiful bedroom and bathroom for your home or someone elses. Be sure to stop in to check out all of their natural lines!
Jewelry, Art Galleries, Sporting Good Shops, Antiques and more can be found on and around F Street in Downtown Salida, Colorado. If your heading to Monarch to take some turns be sure to stop into Salida on the return and spend a little time. The shopping is great, the food is delicious and you won't regret the time you spend checking it all out!
Cheers!
~MTN Town Magazine
Photo Credit: MTN Town Magazine
MtnTownViews.com is MTN Town Magazine's daily journal blogging about Colorado's mountain towns. Like them on Facebook and Follow on Twitter. Click the cover to read the Winter 2012 Issue.
© 2012, MTN Town Magazine. All rights reserved. Republication, in part or entirety, requires permission.