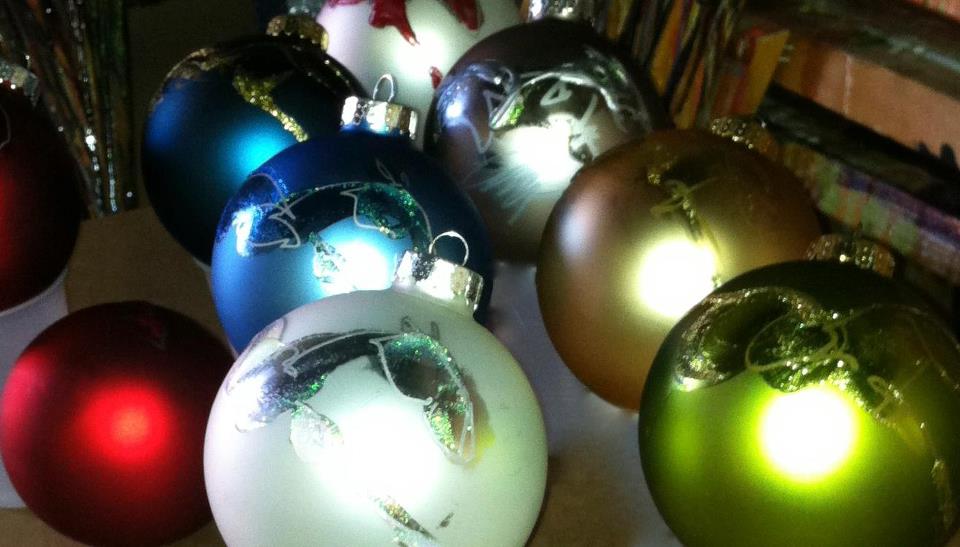 So you haven't found the perfect gift… well we have a few suggestions for you to consider that are from some really great Colorado businesses (one isn't but it is kinda cool).
ABOVE (Top left then down and around counter clockwise)
Astis Mittens combines today's technology with natural materials to produce leather mittens and gloves with a comfortable feel, superior warmth and breathability, waterproofing, and beautiful aesthetics. Their leather mittens and gloves are versatile enabling one to wear them backcountry skiing or on a walk to dinner, on the coldest winter night or a sunny spring skiing day. They are extremely durable, and may be the last pair you will ever need. Check out all of their cool designs: http://www.astismittens.com/
Can't get to Telluride? Then give the gift of freshly brewed Telluride Brewing Company Bridal Veil Pale Ale. Everything good about T-Ride in a can, put that in your lovers stocking!  Find locations on where to buy their newly canned beer: http://www.telluridebrewingco.com/
The inspiration for the designs and colors of Aspen Yoga Mats personalized mats reflects the original Aspen Idea of nurturing mind, body and spirit – something we are all trying to achieve on and off our mats. Aspen Yoga Mats come in five fashion colors. Choose a customized mat to match your loved ones personality or choose your mat to match your mood that day. Who says you can only have one mat? You can also choose to create your own custom mat for a  party, fundraiser,or special event. Place your order here: http://www.aspenyogamats.com/buy-a-mat.html
Sacred Sleep Eucalyptus Sheets:
Give the gift of sleep, we could all use a little once in a while. These 350 thread count sheets provide comfort and health benefits with out the the heavy scent of the plant. The Eucalyptus fiber is blended with Cotton to allow the sheets to get softer with each wash. The sheets are highly absorbent with moisture wicking properties that reduce night sweats, are hypo-allergenic and anti-microbial. Learn more and purchase here: http://www.sacredsleep.com/the-eucalyptus-story/
Have someone on your list that is into super fashion on and off of the ski hill? Check out Helmet Bandits. Helmet Band-Its were designed to encourage action sports enthusiasts to wear their safety helmets by turning them into stylish headwear–but–they are NOT for helmets only. Helmet Band-Its are a versatile, must-have cold weather accessory that will transform your simple wardrobe pieces into a luxe fashion statements.  Wear it as a scarf, shawl collar or headband and add the matching wrist cuffs to accent a winter jacket, sweater or dress and feel like a glamourous fashionista. Click here to choose a color: https://helmetbandits.com/
ABOVE (Top left then down and around counter clockwise)
This Vail Colorado Artist has designed beautiful one of a kind ornaments for your tree. A great gift for anyone who loves Colorado. http://carriefellgallery.com/Home_Page.php
Breckenridge Distillery Age Your Own Whiskey Kit:
Get your Hooch on! Age your own Bourbon in this mini Oak Casket Kit. The kit includes: 1.5L New Make Bourbon at 116 proof, 2L Char #3 New American White Oak Barrel, Tap, Funnel, Bung and Instructions.
https://www.breckenridgedistillery.com/hooch/shop/age-your-own-bourbon-kit/
Gatherhouse transforms glass into beautiful pieces of functional and decorative art. Tumblers, Vases, Goblets, Bowls and more will make a perfect gift for that special someone. http://gatherhouse.com/index.html
Phunkshun Wear Face Protection:
This Colorado company produces products that protect people from the elements and enhance their outdoor experiences.  When dealing with exposure to the elements, their facemasks are as important to winter athletes as quality outerwear, gloves, and footwear. Help keep that family member warm: http://www.phunkshunwear.com/
OZ Snowboards are the product of a passion for snowboarding for over 20 years in the Colorado Rocky Mountains.  Snowboards, Splitboards manufactured in Evergreen Coloradoare built on fresh ideas and core values based around the rider and not profit.  OZ Snowboards  pioneered the aerospace design concepts in their snowboard construction.  The results are a boards that are Lighter, Stronger and Faster™. Get them here: http://ozsnowboards.com/
Valleygirl Boutique offers mountain chic clothing and accessories at reasonable prices that appeal to both local residents and tourists alike. We strive to be a friendly boutique with a very warm and inviting atmosphere while offering excellent customer service in Breckenridge, Avon, Edwards and Aspen.  https://www.facebook.com/home.php#!/Valleygirl.Boutique
Happy Holidays Everyone!
Photo Credits:
Featured Image- Carrie Fell
All others- MTN Town Magazine
MtnTownViews.com is MTN Town Magazine's daily journal blogging about Colorado's mountain towns. Like them on Facebook and Follow on Twitter. Click the cover to read the Winter 2012 Issue.
© 2012, MTN Town Magazine. All rights reserved. Republication, in part or entirety, requires permission.