RiverBeats – Rippling State Bridge this Weekend!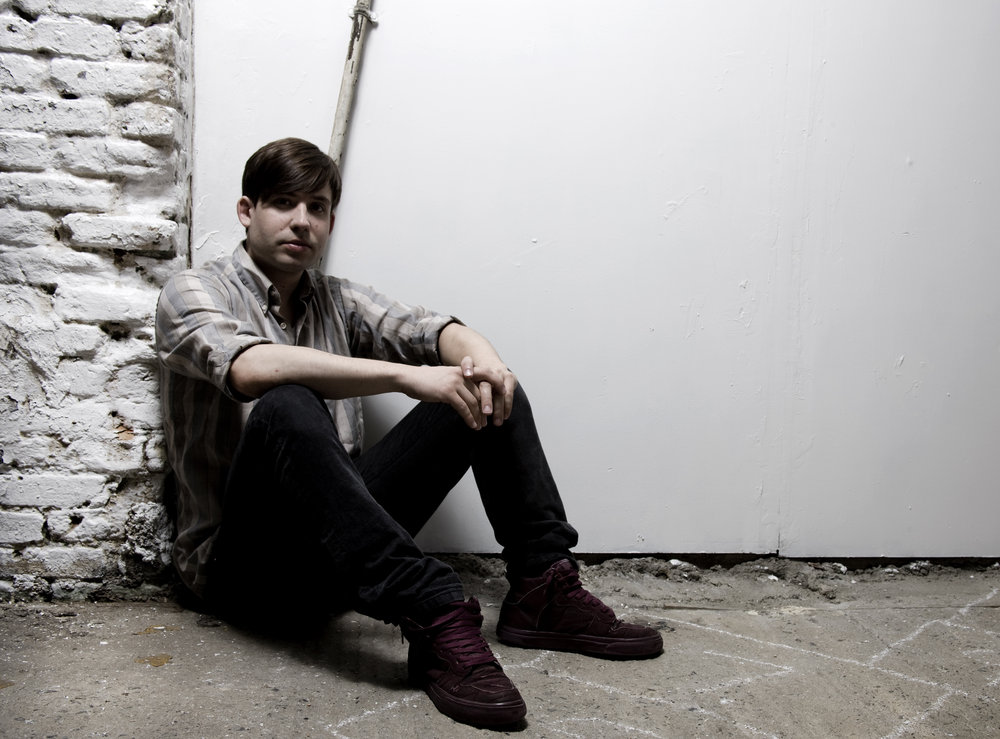 State Bridge, Bonfire Entertainment and the Madero Group are pleased to present more than 20 electronic acts over two days this weekend with Michal Menert, Eliot Lipp and Ana Sia headlining the second annual RiverBeats festival along the mighty Colorado. Samples, Knight Riderz and David Starfire are among the festival's other performers.
Menert (pictured below) was born in Kielce, Poland while the country was under communist rule. As a young child, he and his parents fled to the United States by way of West Germany, becoming political refugees. During his childhood, Menert's father exposed him to a wide variety of Eastern and Western music, giving the boy fertile soil in which to plant his musical visions early on. Coming from a background of playing guitar, keyboards and dabbling in a variety of other instruments, Michal acquired a unique approach to composing his own musical style.
Menert grew up in Colorado with Derek Vincent Smith of Pretty Lights, and together they played in several bands, challenging and inspiring each other as they developed their own unique production styles. Menert co-produced the debut Pretty Lights album, "Taking Up Your Precious Time," and has collaborated with Smith on a handful of tracks since then.
Menert's solo album, "Dreaming of A Bigger Life," was released on Pretty Lights Music in the spring of 2010. His sound combines obscure vintage samples from both Eastern European and Western vinyl with rich analog synthesis and organic hard-hitting beats. It is a fusion of yesterday's elements and tomorrow's ideas.
Ana Siaâs love of electronic music combined with an innate understanding of the value of dance collectively fuse to create unforgettable sets of experience, whether she is slamming spots in her hometown of San Francisco or taking her turn in the forests of music festivals around the country.
Anaâs energetic delivery of brain-fazing beats has earned the "Princess Slay-ah" an important spot in pioneering the West Coast future sound movement. She will take you on a musical expedition into the deepest reaches of your brain, as she masterfully blends a wide spectrum of rhythms with a beautiful fluidity and a delicate sensibility, giving the dance floor a delightful ride that ends at the corner of bliss and oblivion.
Saturday
After more than eight years of global touring, seven solo albums, countless collaborations, label-head taste-making and vital artist-incubator in the country's most critical beat-making cities, Lipp's status (featured image) as an electronic music innovator is known to scene connoisseurs and weekend warriors alike. His omnivorous tastes are apparent, from the obvious funk and myriad manifestations of hip-hop though less explicit reference points as jazz fusion, folk and techno.Â
His reputation as a producer's producer stems in part from his craftsmanship. Never content with well-worn breaks and effects, his work incorporates a fetishistic love of analogue gear with sampledelic flourishes, intricate rhythmic patterns and more than a few leftfield surprises. But his melodic instincts and tunefulness are what have earned him such wide appeal.
Ben Samples, also known for his work in the live remix project Fresh2Death, is a producer and Dj based out of Denver. He creates and performs electronic dance music, including bass-heavy remixes of club and hip hop favorites, original glitch hop, soulful dub step, funky house or amalgamations of other styles. Starting his career as a DJ at a well known Colorado radio station covering various styles and genres with a focus on dance music and hip hop, Samples soon began creating his own hybrid of hip hop and dance into a club sound that fits as well in theaters and festivals as it does on dance floors.
What: RiverBeats II with Michal Menert, Eliot Lipp, Ana Sia and others
Where: State Bridge Riverside Amphitheater, 127 Trough Road, Bond, CO
When: Friday, July 27 at 6:30 p.m.  Saturday, July 28 at 4:30 p.m.
Tickets: Advance two-day pass $50 ($55 DOS) / advance single-day tickets $27 ($30 DOS)
Visit: www.statebridge.com to make lodging reservations and purchase tickets.
RiverBeats II Schedule

Friday
6:30 p.m. Doors
7:15-8 p.m. SuperDreâ
8-8:45 p.m. Black Actors
8:45-9:45 p.m. Fresh2Death
9:45-10 p.m. SuperDre
10-11 p.m. Knight Riderzâ
11-12:15 p.m. Michal Menert
12:15-12:30 p.m. SuperDre
12:30-1:45 p.m. Ana Siaâ
Saturday
4:30 p.m. Doors
5:30-6:15 p.m. DYNOHUNTER (Dub Set)
6:15-6:35 p.m. Sir CharLes
6:35-7:35 p.m. Sun Squabi
7:35-8 p.m. Sir CharLes
8-9 p.m. Mike Pinto
9-9:15 p.m. Sir CharLes
9:15-10:15 p.m. Salvaâ
10:15-11:15 p.m. David Starfire
11:15-12:15 p.m. Samples
12:15-12:30 p.m. Sir Charles
12:30-1:45 p.m. Eliot Lipp
~Geoff Mintz, State Bridge