Nepal Earthquake – How to Assist Now through Charlie MacArthur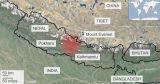 As we are all aware Nepal has suffered a devastating Earthquake killing thousands and leveling whole towns and villages. I myself have never been to Nepal but have met many wonderful Nepalese who have called Colorado's mountain towns their home away from home. Most of us can connect with these people who also live in and love the mountains that surround them. I have heard a lot of people ask "How can I help?" I did a post recently on Facebook to assist people in locating a legitimate charity that donates the majority of their funds to their cause.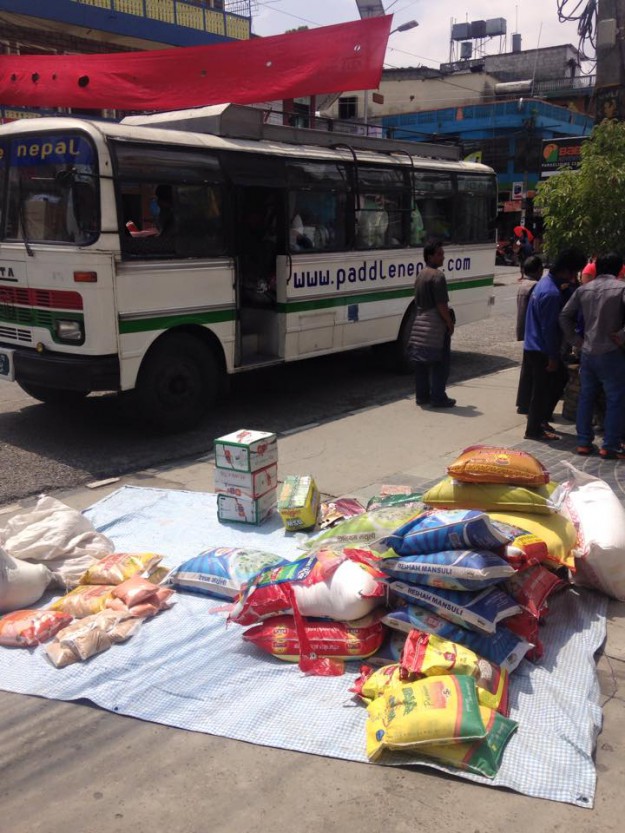 Just recently I saw a post from a Snowmass local, the riverman Charlie MacArthur and his family. They were in Nepal at the time of the quake and have fortunately survived. They are now boots on the ground assisting the people and have figured a way to for us to help them immediately.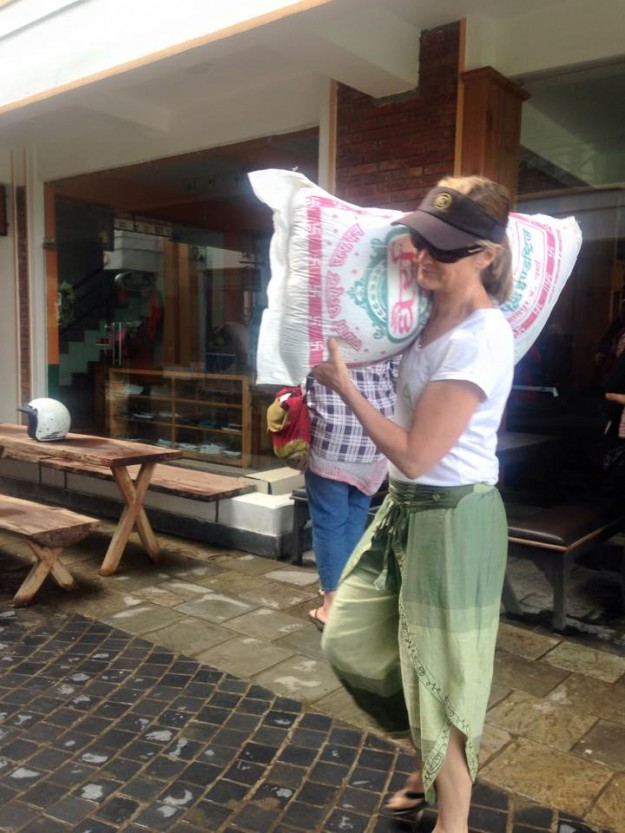 Here is what Charlie said:
"Paddle Nepal in Pokhara is doing a great job buying supplies for the earthquake and landslide ridden towns of Ghorkha and Lamjung. We just helped load three busses and some cars with rice, dahl,water blankets and shelters. We can see our donated money actually going to where it is needed as we go deliver these supplies to the ruined areas this afternoon. Paddle Nepal is asking for donations to come to foreign volunteer's, me (see address below) bank accounts as we can then withdrawal from a local bank to get supplies wholesale in Pokhara. Please let me know if you are interested and I will personally get these supplies to the people who need them. You can also donate on the Paddle Nepal FB page- Click this Link. There is a link to the Cloud Base Foundation that is sending funds directly to Paddle Nepal.
Thank you for any help!"
Send a check directly to Charlie MacArthur,  someone will deposit the check as soon as it is received so funds can be immediately withdrawn:
Charlie MacArthur
PO Box 5283, Snowmass Village, CO 81615
If you are wondering how much to donate take a look at the image below. $100 will feed 835 people.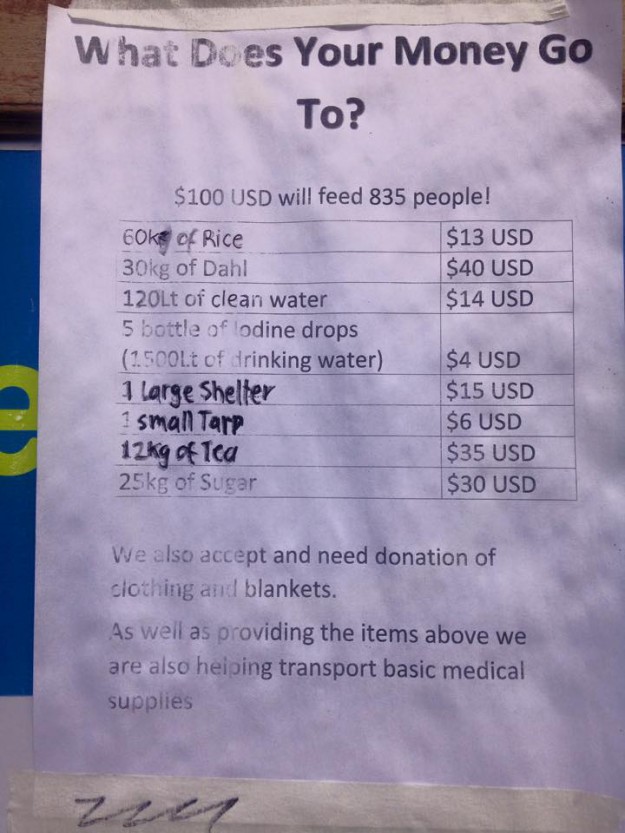 We are going to forward $100 to Charlie today!!!
Thank you for reading.
~MTN Town Magazine
Photo Credits: Charlie MacArthur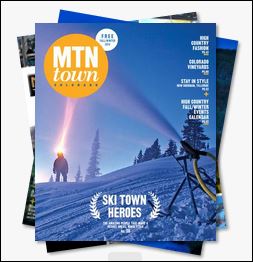 MTN Town Magazine Copyright © 2015 | MTN Town Magazine all rights reserved. All editorial and images are property of MTN Town Magazine and require permission for use and re-publication.