Mountain Town Magazine – Welcome to Winter and Our New Issue!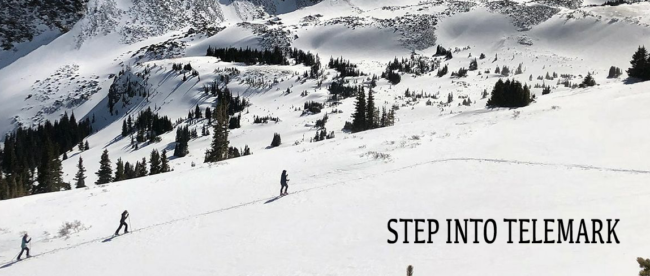 Welcome to the newest issue of Mountain Town Magazine. I feel a reintroduction is necessary since we are now Mountain Town Magazine!!! You might recall us as MTN Town Magazine but we have decided that you can't abbreviate anything as big as a MOUNTAIN!
This magazine is about our passion for living within Colorado's Rocky Mountains. It is a place of incredible beauty, filled with a multitude of recreational and lifestyle opportunities. The people who live here are tenacious and possess a high degree of persistence, determination, and perseverance. We live here because want to be here and we figure out how to make it work so we can stay living and loving each of our chosen Mountain Towns.
Our opening feature is on the Town Of Breckenridge. I have lived in and made this place our home for the past 28 years. This town is wonderful and filled with a community of people who are a good example of those making it work in order to stay in a place we love.
Click the Cover Below to Read the Winter 2018/19 Issue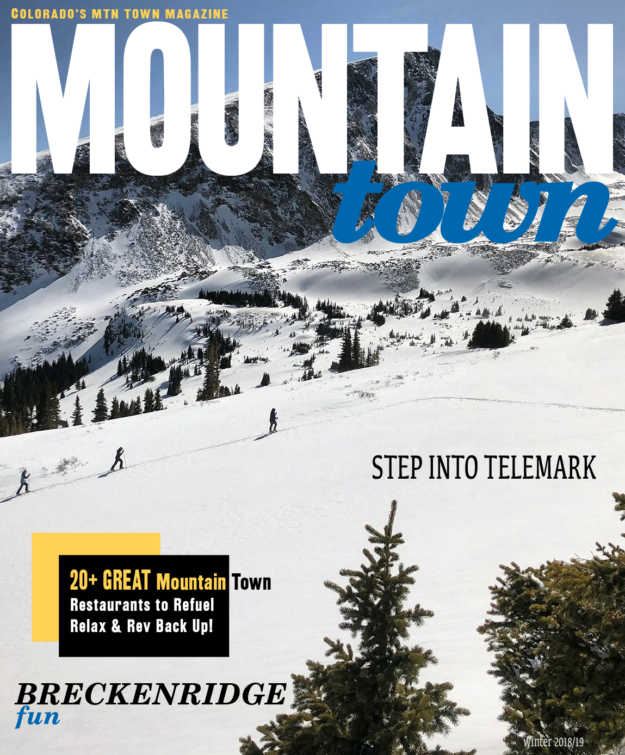 Being outdoors plays a huge role in the reason people chose to live at elevation. 365 days of vacation sits right outside our front and back doors. Access to trails are almost immediate and play a big part in our day. We talk about Stepping into Telemark. A beautiful sport that takes some skill to master but worth each turn.
There are so many talented folks within our communities; Artists, Chefs, Tech Geeks, Athletes, Moms, Dads, Philanthropists, Students, Entrepreneurs, Musicians, Brewers, Educators, Entertainers, the list is remarkable. In this issue, Mountain Town Magazine highlights 0ver 20 GREAT Mountain Town Restaurants, Cafes, and Eateries to experience in almost every town.
Within our pages, we also cover Entrepreneurs, Gear, Family Fun, Events and Activities, Real Estate and more. If you love Colorado mountain towns then this magazine is for you!
Now get out and Enjoy, Winter is Here!
~Holly Battista-Resignolo, Publisher
MTN Town Magazine | We are Colorado's Mountain Town Magazine
Copyright © 2018 MTN Town Magazine all rights reserved.