TELLURIDE – A town with beauty, brawn and brains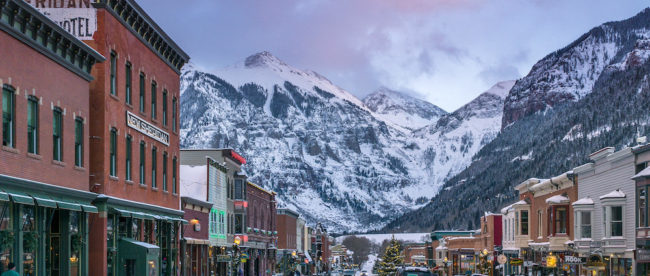 The beauty of Telluride is what hits everyone first. Like a smack across the face, driving into the valley for the first time always elicits a gape-mouthed disbelief.
Many mountain towns claim to be "nestled" in the mountains, but few are as tucked into the toothy mineral-stained peaks as Telluride is in the San Juan's. Look closer, and the beauty of the box canyon town will only come into sharper focus. Waterfalls, frozen into intricate winter sculptures of ice, tumble down the cliffs; elk graze on the open space land known as the Valley Floor; the San Miguel River burbles as it winds its way around one edge of town; trellises and mills, remnants of Telluride's mining heyday, dot the high basins; and snowy trails snake out in every direction into the peaks, meadows and forests surrounding this mountain town high in the San Juans.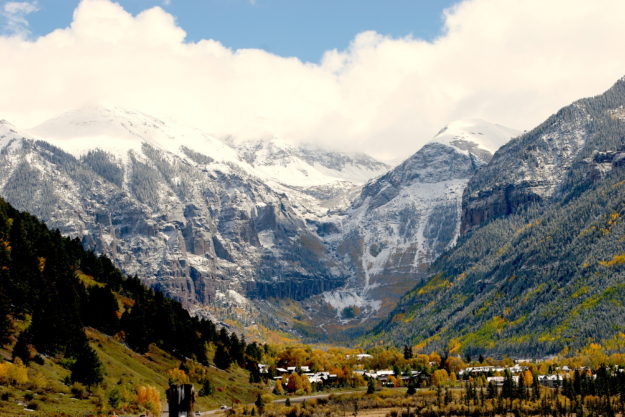 In the early days, what drew people to Telluride was the promise of gold, silver and other precious minerals in its surrounding hills. Today though, most of us come to Telluride first for the skiing, and there's good reason for that. At 8,750-feet in elevation, Telluride provides incredible access to deep-and-steep San Juan Mountain terrain.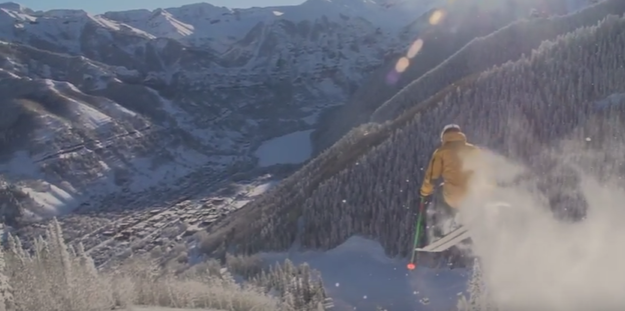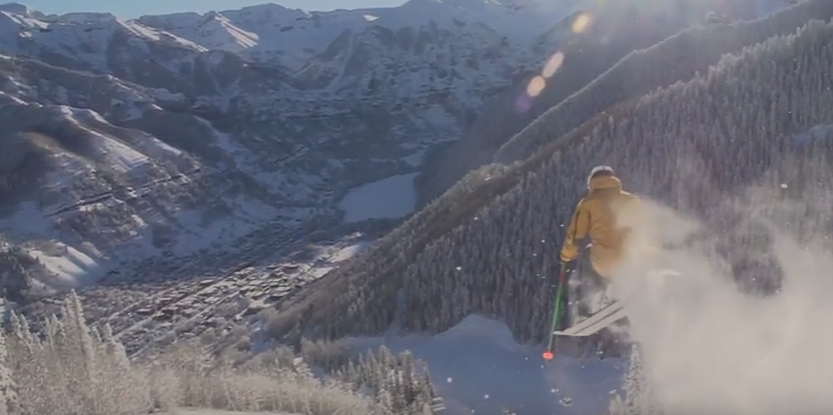 Telluride's resort, Telluride Ski Resort, isn't the biggest one out there, but its lines are short, its powder days the stuff of legend and its views unparalleled. Much of the mountain's terrain provides glimpses into the massive and cliff-strewn Bear Creek Basin, where the earth plummets away amid snowy pillows of land, or westward to where the mountains give way to the deserts of Utah. The resort's tree skiing is dreamy, the expert terrain is dynamic and the hike-to terrain is killer. To climb to the top of the 13,320-foot Palmyra Peak (the highest hike-to point on the mountain) is to gain a perch amid a sea of mountains, and descending from the peak is a wild journey through cliffs, outcroppings of rock and bomb holes leftover from avalanche mitigation work.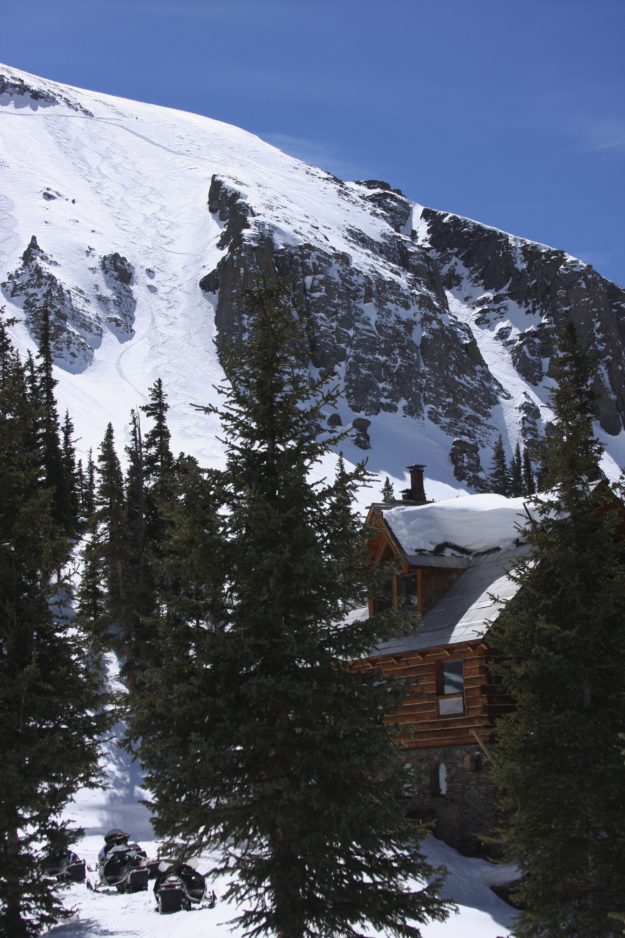 But as great as the resort is, Telluride is so much more than its ski area. These mountains offer a year-round recreational wonderland where the options are endless. In the winter, there's fat-tire biking, Nordic skiing, backcountry ski tours and hut trips. In the summer, a whole other world opens up and it's time for high-country mountain biking, backpacking through sub-alpine basins, wildflower tours in the high country, trail running, multi-pitch climbing, river floating, fly-fishing and peak bagging. There's even amazing mushroom hunting, though I would die before disclosing where my stashes are.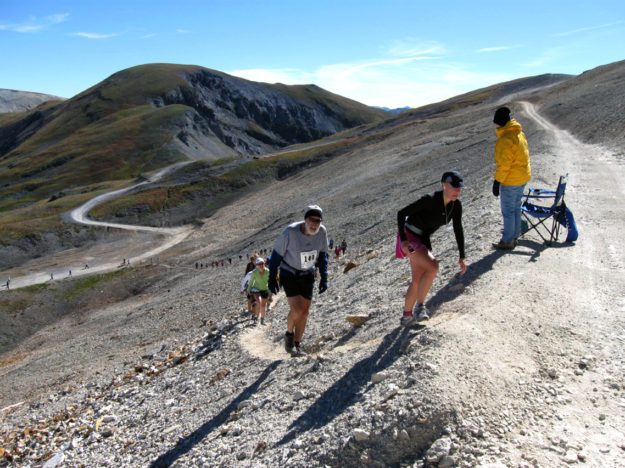 As expected, Telluride's outdoor riches attract mountain lovers of all stripes, and the town is home to a rugged batch of athletes whose feats in the high country are astounding. North Face big mountain skier, Hilaree Nelson (the first woman to summit Mt. Everest and neighboring Llotse in a 24-hour period), is a resident, and Olympic silver-medal-winning skier Gus Kentworthy grew up here. It's common to hear of friends who do massive backcountry tours before work, run 30-milers on the weekends or bag a peak on a Tuesday. Despite that, it's not a one-dimensional town of mountain jocks and ski bums whose interests don't stray beyond powder days and first ascents.
Instead, Telluride attracts a dynamic community of creative, cerebral and colorful individuals who make the experience of living in the town incredibly rich.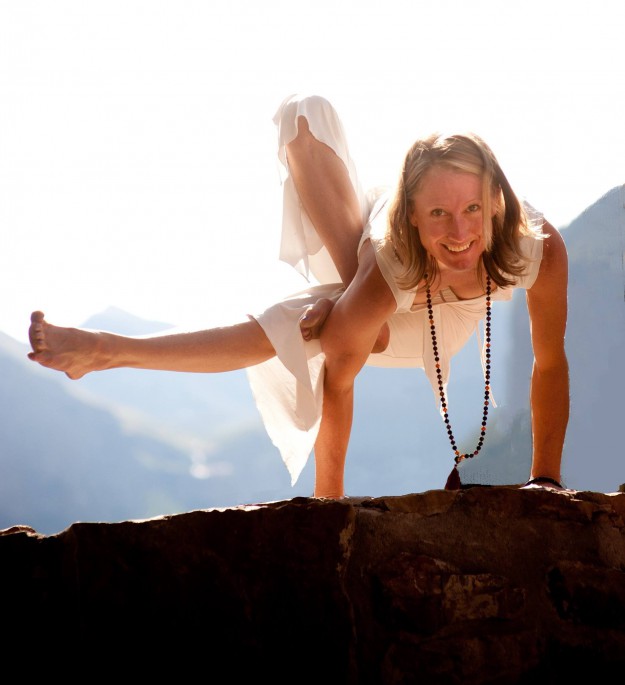 It's been like that since the early days. George Westinghouse and L.L. Nunn built the first long-distance transmission of commercial AC power in a Telluride hydropower plant in the late 1890s, and the town has been a magnet for brainy, creative and innovative folks ever since. Many of these individuals recognized in Telluride more than just a place to play, and over the decades their pioneering efforts in the realms of art and education have resulted in a wealth of festivals, community theatre, world-class speakers and the kind of entertainment you would normally only have access to in the big city.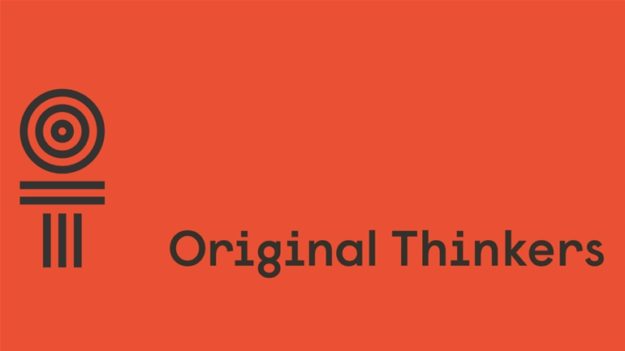 Which is why Telluride is not just a trove of recreational opportunities, but also cultural amenities. It hosts festivals like the tony and star-studded Telluride Film Festival; the geeky and psychedelic-minded Telluride Mushroom Festival and the celebration of climbing and indomitable spirit that is Mountainfilm Festival. You can catch indie films in the tiny Nugget Theatre, national touring acts, like Pearl Jam or Beck, on Telluride's Town Park stage or world-class comedians, like Tig Notaro and Ed Helms, at the historic Sheridan Opera House.
And it's not all imported talent. Not even close. Some of Telluride's most thrilling cultural events unfold when the town's incredible arsenal of local talent comes out of the woodwork for hometown favorite events, such as the Telluride AIDS Benefit Fashion Show, KOTO Lip Sync or anything offered by the top-notch theater company, Telluride Theatre, which has single-handedly raised the bar of what's possible in community theatre with a string of audacious, boundary-pushing and sharply-intelligent stage work.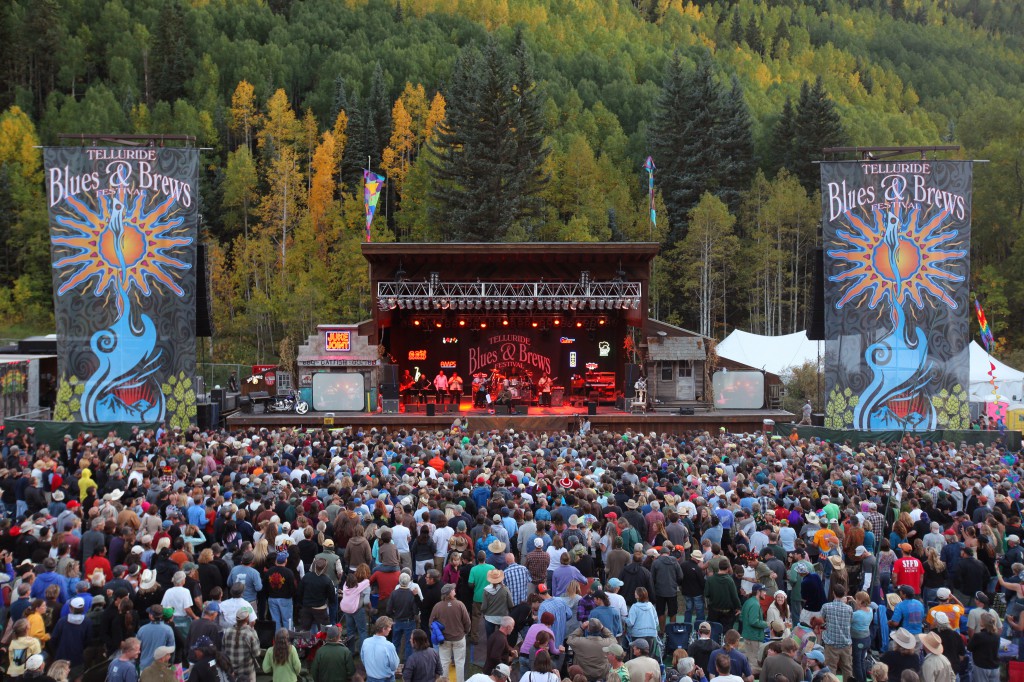 And with a healthy population of nonprofits, many of Telluride's denizens are working to create a better world. The Pinhead Institute offers a fountain of opportunities for young people to engage in science education; the Telluride AIDS Benefit raises hundreds of thousands of dollars for prevention programs and client care and Telluride Adaptive Sports Program provides outdoor recreational opportunities to people with disabilities.
Of course, it's not all rainbows and powder days in Telluride, and like any mountain town, it's a struggle to sustain a life and career in here. Real estate is off the charts, housing is pinched, job opportunities are limited and businesses have to deal with the highs and lows of a tourist economy. The locals who are able to gain a foothold through affordable housing or other avenues generally work their butts off and make many sacrifices to do so.
But they are rewarded deeply. With powder clauses and great live music, yes. But also with the experience of being a part of a solid community of individuals who are passionate about one another and the mountains that they share.

Story By Local: Katie Klingsporn
MTN Town Magazine | We are Colorado's Mountain Town Magazine
Copyright © 2018 MTN Town Magazine all rights reserved.