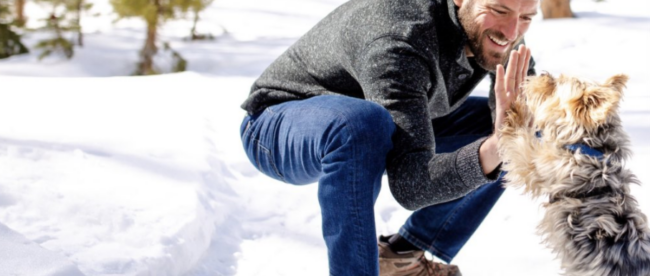 We love when folks in our Mountain Town Communities announce a creative new business. Our heart grows bigger when it is a business designed to help others. Mike Messeroff, author of 'Dogs Get It' and "How Much Fun It Would Be To Be A Wild Animal From A-Z", in Breckenridge Colorado, just launched Personal Freedom Coaching.
Personal Freedom Coaching was launched with the intention of focusing on male clients, and we think he is on to something really special here. His services will help to introduce men to mindfulness, meditation, the law of attraction, and self-care in general. He and his clients will work together to assist in creating a focused vision and clear direction for their lives.
On May 27, Mike will be hosting a webinar, "Mindfulness For Dudes 101". It's completely free. Right now we are all struggling to manage life's emotions. Many of us are looking for a way to add mindfulness and direction in our life. If your male or have a man in your life who is looking for a deeper connection, more mindfulness, and a clearer direction for themselves than this event might be the perfect introduction to Personal Freedom Coaching. Connect to this link for more information: https://www.mikemesseroff.com/event-details/mindfulness-for-dudes-101/.
Now more than ever, it's important to feel great, have strong rituals, and a focused direction for your life. This new Mountain Town Business might be able to help.
https://www.mikemesseroff.com/unplug
~Holly Battista-Resignolo
Stay in Touch and Subscribe to our Newsletters: https://mtntownmagazine.com/subscribe/
Mountain Town Magazine | We are Colorado's Mountain Town Magazine
Copyright © 2020 MTN Town Magazine all rights reserved.
Post Sponsored by Rhino Rack