Silverton Mountain's Crazy Pass Deal
We have to tell you that we can't get skiing and snowboarding off of our minds. It must be in the air because right as we open up our emails we find a screaming deal on Silverton Mountain's special 2020/21 Season Passes!
This may be one of the best deals we have seen! Silverton Mountain is
offering their unguided season pass for only $99…for a limited time. In case that crazy low price wasn't enough, this season pass deal also comes with $39 Heli-Skiing and an exclusive Private Mountain Day for pass holders! It's a great way to help support independent ski areas while getting an amazing deal, but you better jump at it because this price definitely won't be sticking around.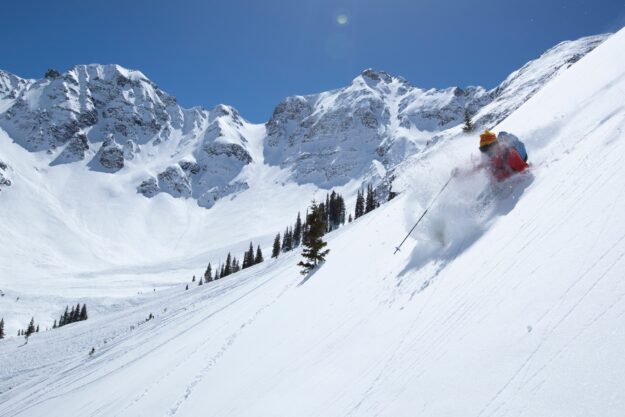 Silverton Mountain's Season Pass Deals:
$99 Early Bird Base Pass Deal includes: Access to the mountain for the following 2021 Unguided dates Weds-Sun 5 DAYS a Week. (regular price $399):
• Monday, March 15 (Passholder-Only Private Mountain Day)
• March 17-21
• March 24-28
• March/April 31-4
• April 7-11
• April 14-18

BUT WAIT THERE'S MORE:
Silverton Mountain is also offering 30 days of Skiing at Partner Resorts for an additional $98 with Early Bird Premium Pass Upgrade!
Premium Pass (regular price $599) includes: ·
• 2 Days at Monarch Mountain, Colorado
• 2 Days at Arapahoe Basin, Colorado
• 2 Days at Sugar Bowl, California
• 3 Days at Sunlight Mountain Resort, Colorado
• 3 Days at Powderhorn, Colorado
• 3 Days at Snow King, Wyoming
• 3 Days at Brundage Mountain, Idaho
• 3 Days at Mt. Baldy, California
• 3 Days at Sundance Mountain Resort, Utah
• 3 Days at Eaglecrest Ski Area, AK
• 3 Days at Red Lodge, MT

Is Silverton Mountain's $99 Crazy Season Pass Deal the best Deal in Skiing?
We think so! The special $99 Earlybird pass deal includes $39 Heli-Skiing and a Private Mountain Day! The regular price is $399, so you tell us. How do you secure this remarkable rate? Head to their website: https://silvertonmountain.com/shop/2021-spring-unguided-season-passes/
~Mountain Town Magazine
Photo credit courtesy of Silverton Mountain.
Stay in Touch and Subscribe to our Newsletters: https://mtntownmagazine.com/subscribe/
Mountain Town Magazine | We are Colorado's Mountain Town Magazine
Copyright © 2020 MTN Town Magazine all rights reserved.
Post Sponsored by Right Path Financial Planning