Mesa Verde Country Food, Wine & Art Festival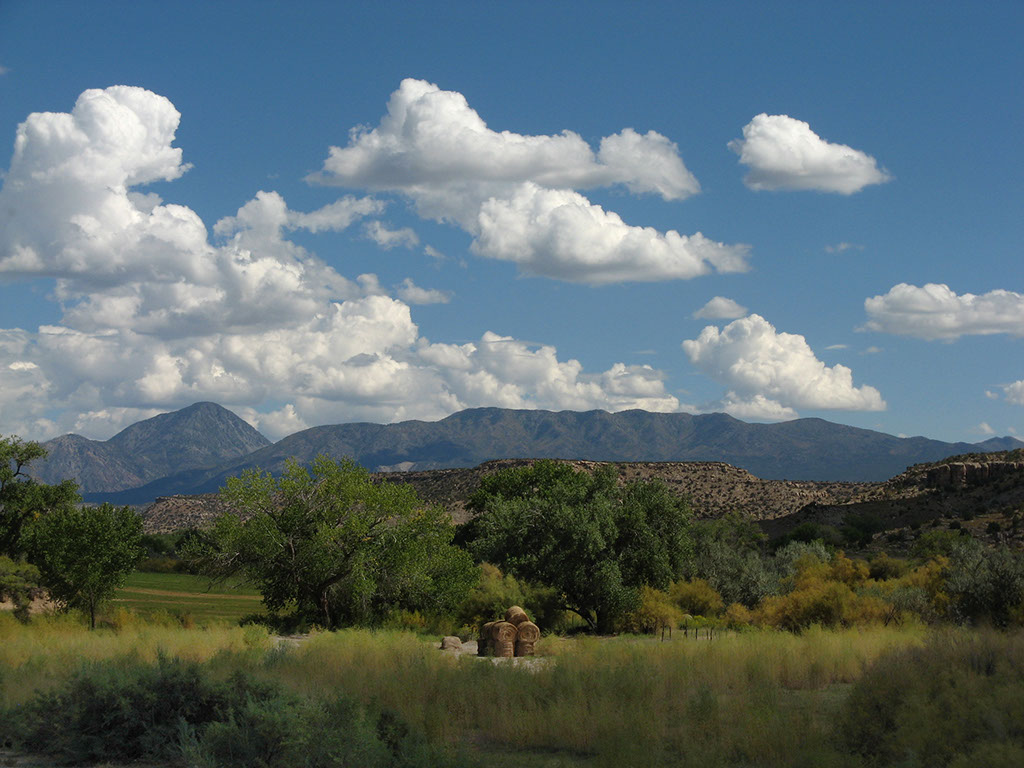 It's harvest time in Mesa Verde Country®. Throughout the region ranchers, farmers, and growers have been busy picking, preparing and preserving the season's peak flavors. And, on August 26-28, you are invited to sample and savor it all at the annual Mesa Verde Country® Food, Wine & Art Festival.
The Festival opens on Friday, August 26, with two gourmet experiences — the Winemaker's dinner at Nero's Restaurant in downtown Cortez or the Vintner's Dinner at the Metate Room in Mesa Verde National Park. Both menus pair locally sourced meats such as elk, buffalo or veal with Colorado wines carefully selected to match each offering. Reservations are required and space is limited. The dinner at Nero's is $75 per person and includes tax and gratuity. The Metate Room dinner is $75, plus tax and gratuity. Several convenient lodging packages are available with both dinners. Find out more at www.mesaverdecountry.com or call 970-565-8227.
On Saturday, August 27, head to Cortez City Park between 12 noon and 5 p.m. to swirl, sip, and purchase wines from Colorado vintners: Debeque Canyon Winery, Mountain View Winery, Guy Drew Vineyards, Whitewater Hills, Cottonwood Cellars, Mesa Park Vineyards, Bethlehem Cellars, Stoney Mesa Winery, Garrett Estate Cellars and Pleasant View Vineyards. Admission to the festival is $15 in advance or $20 at the gate and includes a commemorative wine glass. For those not tasting wine admission is free. Tickets may be purchased at the Mesa Verde Country® office in the Colorado Welcome Center, at Liquid Assets in Cortez, or at The Wine Merchant in Durango.
While sampling the fruit of the vine is a delicious highlight, there's more to enjoy at the festival, including music, local artists and food. Taste the freshest produce straight from the field, sample hand crafted breads, cheeses and infused olive oils. Don't neglect to treat your eyes as well as your palate; as artists from around the region gather to showcase their work adding a dynamic and diverse visual component to the festival. Throughout the day Thomas Martin Scott will entertain crowds with his brand of heartfelt blues-rock with a touch of jazz.
The Wine, Food & Art Festival wraps up on Sunday, August 28, with a winery open house from 11 a.m. to 6 p.m. at the Guy Drew Vineyards in McElmo Canyon, southwest of Cortez. Don't miss this opportunity to explore the winemaking process and appreciate firsthand the vintner's art — a mixture of dedication, hard work and creativity that go into every bottle of wine.
McElmo Canyon is located in the southwest "Four Corners" region of Colorado. Elevation ranges from approximately 4,500 feet at the Utah border to nearly 10,000 feet at the top of Ute Peak, just southwest of Cortez, Colorado. The area is rich in Native American history and in particular the ancient Anasazi. Guy Drew Vineyards is one of two prominent wineries located in this high-altitude desert of the American Southwest. Guy and Ruth Drew are creating both traditional as well as very unique wines. 
Bring you mountain bike while your at it as there are miles of single track to help burn all those calories gained from enjoying the bounties of Mesa Verde Country's harvest. Click this link for more info on this mountain biking mecca. Rich in history and in agriculture this event will delight your soul and your senses.
~Summit Sojourner
© 2011, Summit Sojourner. All rights reserved. Republication, in part or entirety, requires a link back to this original post.
PHOTOS – Courtesy of Mesa Verde Wine Country and Guy Drew Vineyards