Madi McKinstry takes 3rd in the FIS World Junior Telemark Sprint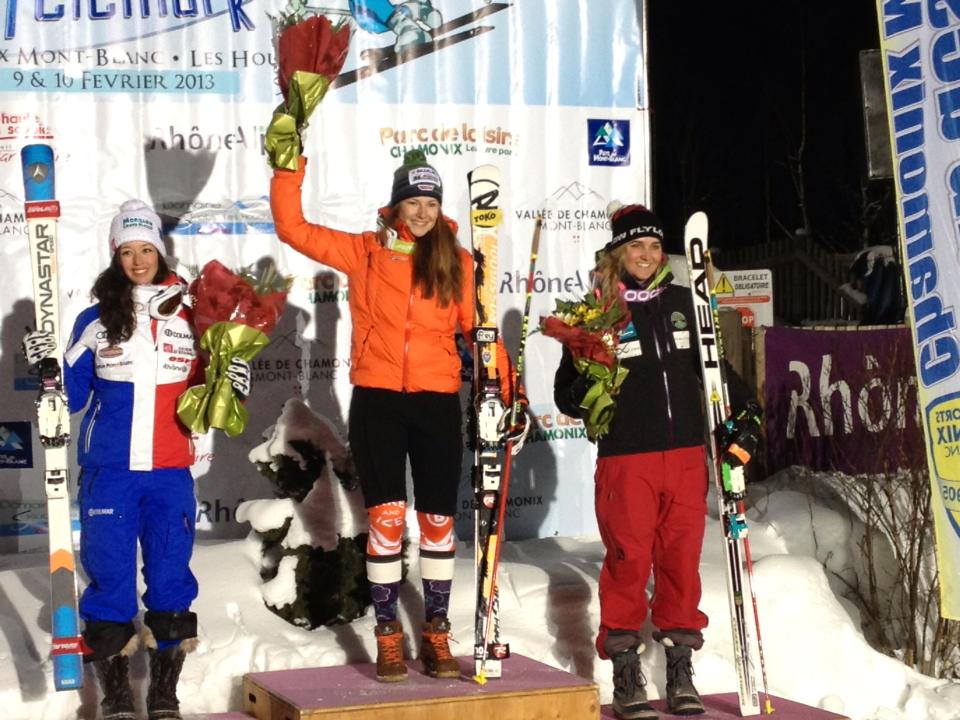 Breaking news from Chamonix, France! Madi McKinstry took 3rd Overall in the Telemark FIS World Junior Telemark Sprint.  Congrats to this Uber Steamboat Springs athlete from all of us here in Colorado!
*QUICK note, links below may not work. The USTSA.org site is/was down
You didn't know there was a US Telemark Ski Team? The USTSA is the governing board of Telemark racing in the United States. Each year top racers from all around the country compete for a spot on the US Telemark National Team.  Read about each athlete on their web page by clicking here. They will be posting articles, comments and photos throughout the season so that you can follow their training, travel, and results.
Never seen a Telemark Ski race? Click this link to watch, Super Cool!
~MTN Town Magazine
Photo Credits: USTSA
MtnTownViews.com is MTN Town Magazine's daily journal blogging about Colorado's mountain towns and resorts. Like them on Facebook and Follow on Twitter. Click the cover to read the Winter 2012-13 Issue.
© 2013, MTN Town Magazine. All rights reserved. Republication, in part or entirety, requires permission.