Buena Vista Whitewater Park Fundraiser: Saturday, February 9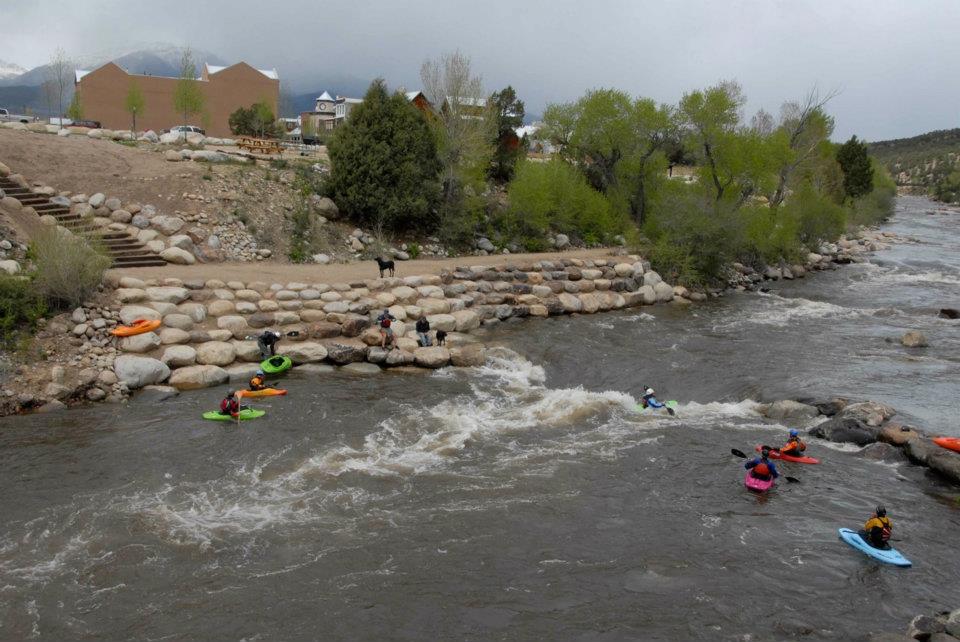 For the 3rd year in a row, Missed The Boat  is returning to Buena Vista (on Saturday Feb. 9th @ 9:00 PM) to help raise funds and awareness for The Buena Vista Whitewater Park. The BVWP (Buena Vista Whitewater Project) has been on a mission since 2001 to improve what is already one of the worlds greatest whitewater parks. The event is almost sold out so get your tickets soon. 
The event takes place each year at The Asian Palate Thai and Sushi Restaurant, which has proven to be the perfect location. It's a very unique, small, controlled environment owned and operated by Eddie Sandoval, a BV local who shares a similar vision for future growth.
I spoke to event promoter Earl Richmond, to gain a better understanding of what the event is… Click here to read more
~Bobby Kuepper,  Colorado Kayak Supply
Photo Credits: Colorado Kayak Supply
MtnTownViews.com is MTN Town Magazine's daily journal blogging about Colorado's mountain towns and resorts. Like them on Facebook and Follow on Twitter. Click the cover to read the Winter 2012-13 Issue.
© 2013, MTN Town Magazine. All rights reserved. Republication, in part or entirety, requires permission.