Keystone Mardi Gras Party: The River Run Gumbo Competition, Beignets Bake-Off and Da Hoodoo Men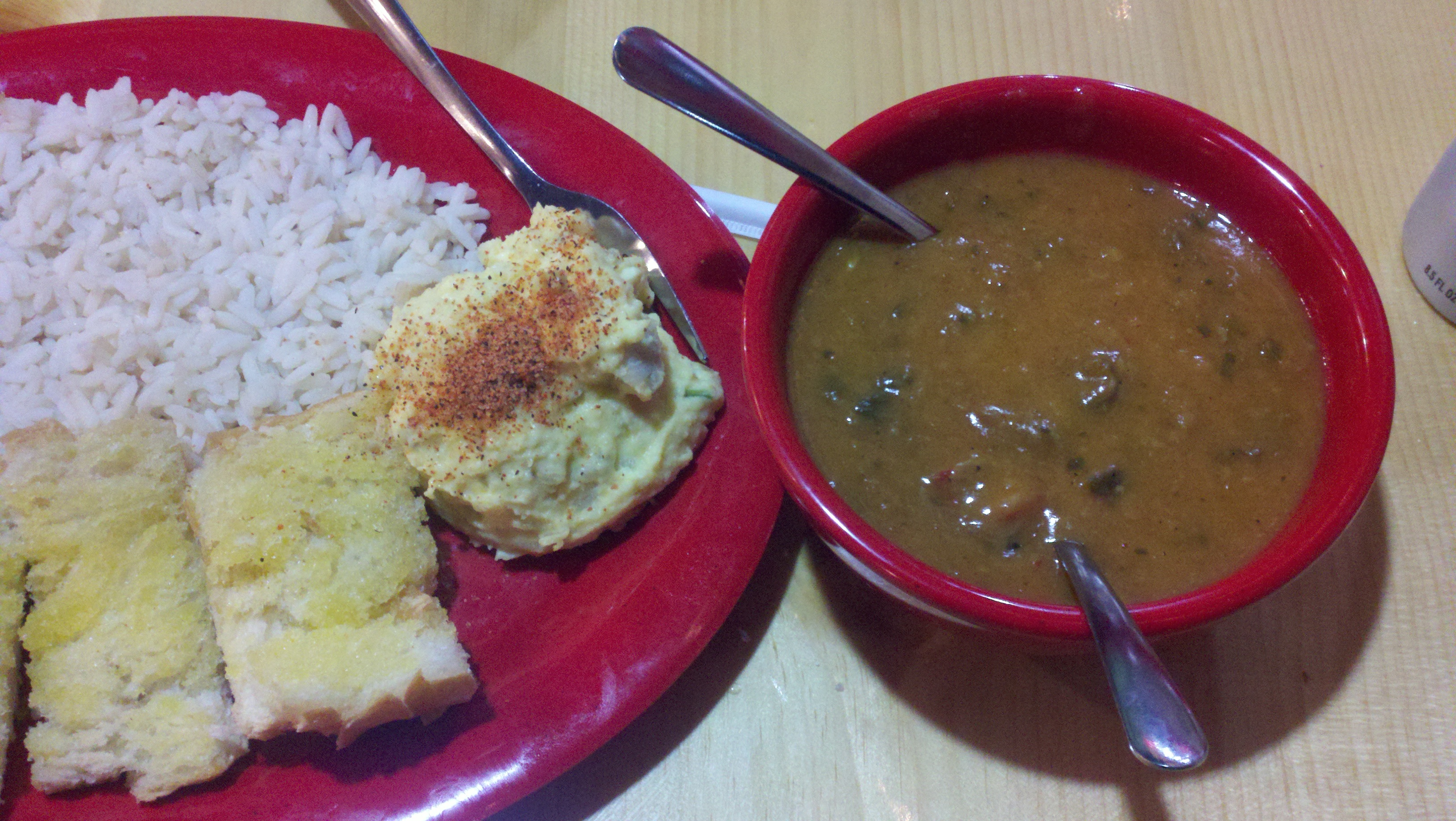 Gumbo is a dish that originated in southern Louisiana during the 18th century. It is the official cuisine of the state of Louisiana and also the official kickoff of Keystone Resort's Mardi Gras Party! On Fat Tuesday, February 12, 2013 the River Run Gumbo Competition & Beignets Bake-off begins.
Never had Gumbo? Here is some background. Gumbo typically consists of a strongly-flavored stock, meat or shellfish, a thickener, and seasoning vegetables, which includes celery, bell peppers and onions (a trio known in Cajun cuisine as the "holy trinity" and the base for all Cajun cooking). Gumbo is often categorized by the type of thickener used: the African vegetable okra, the Choctaw (Native Americans from Southern-eastern united States) spice filé powder (dried and ground sassafras leaves), or roux, the French base made of flour and fat. The dish likely derived its name from either the Africa Bantu word for okra (ki ngombo) or the Choctaw word for filé (kombo).
Several different varieties exist. In New Orleans, what is known as Creole gumbo generally contains shellfish. Cajun gumbo varies greatly, but often has a dark roux with either shellfish or fowl, but not together. The Creoles of Cane River make a gumbo focused much more on filé. After the base is prepared, vegetables are cooked down, and then meat is added. The dish simmers, with shellfish and some spices added near the end. Gumbo is traditionally served over rice.
The dish combines ingredients and culinary practices of several cultures, including French, Spanish, German, West African, and Choctaw. Gumbo may have been based on traditional West African or native dishes, or may be a derivation of the French dish bouillabaisse.
I have some experience with Gumbo but didn't know the history behind it. Pretty interesting. My mom is from the south and she made the Cajun variety complete with chicken, sausage and Okra. Now I will tell you, it was not my favorite. It down right scared me with that crazy fruit (yes, Fruit) Okra. Not cooked properly it is a strange and slimy thing to a young child. Amazingly enough I now like it's unique flavor and realized it does not have to be slimy. We make the Creole style gumbo at our home often. Our last pot was a Superbowl hit!
On Tuesday I get the honor to be one of three judges at the Gumbo Competition and I am pretty excited to check each one of these recipes put to pot! Not only will there be Gumbo, there will be Beignets, that delicious deep fried French pastry, and there will be music. Da HooDoo Men will entertain you all afternoon.
You want to compete? Here is the scoop:
Participants:
If you are interested in putting a team together please contact Allissa LaFave at 970-423-8992
or allissa@keystoneneighbourhood.com. No entry fee required, participation is open to anyone
who thinks their Gumbo or Beignets can win! All participants will be provided with a tent, two
tables, linens and tasting cups and spoons. 1st, 2nd and 3rd place will be awarded by the Judges
Panel and People's Choice will be determined by the guests for Gumbo. 1st place and runner-up
for Beignets will also be awarded by the Judges Panel. Click here for an application
Schedule of Events:
 2:30pm – 5:00pm: Tasting
 3:00pm – 3:30pm: Judging
 3:00pm – 5:00pm: Music
You just want to eat?
Times: 2:30pm-5:00pm
Location: River Run at Keystone, Colorado
Cost: $10 bracelet gets you unlimited tastings from all participants.
Here what you can look forward to, see you there!
~MTN Town Magazine
Photo Credits: MTN Town Magazine
Video: Keystone Resort
MtnTownViews.com is MTN Town Magazine's daily journal blogging about Colorado's mountain towns and resorts. Like them on Facebook and Follow on Twitter. Click the cover to read the Winter 2012-13 Issue.
© 2013, MTN Town Magazine. All rights reserved. Republication, in part or entirety, requires permission.