LOKI Gear – MTN Town Magazine Gear Review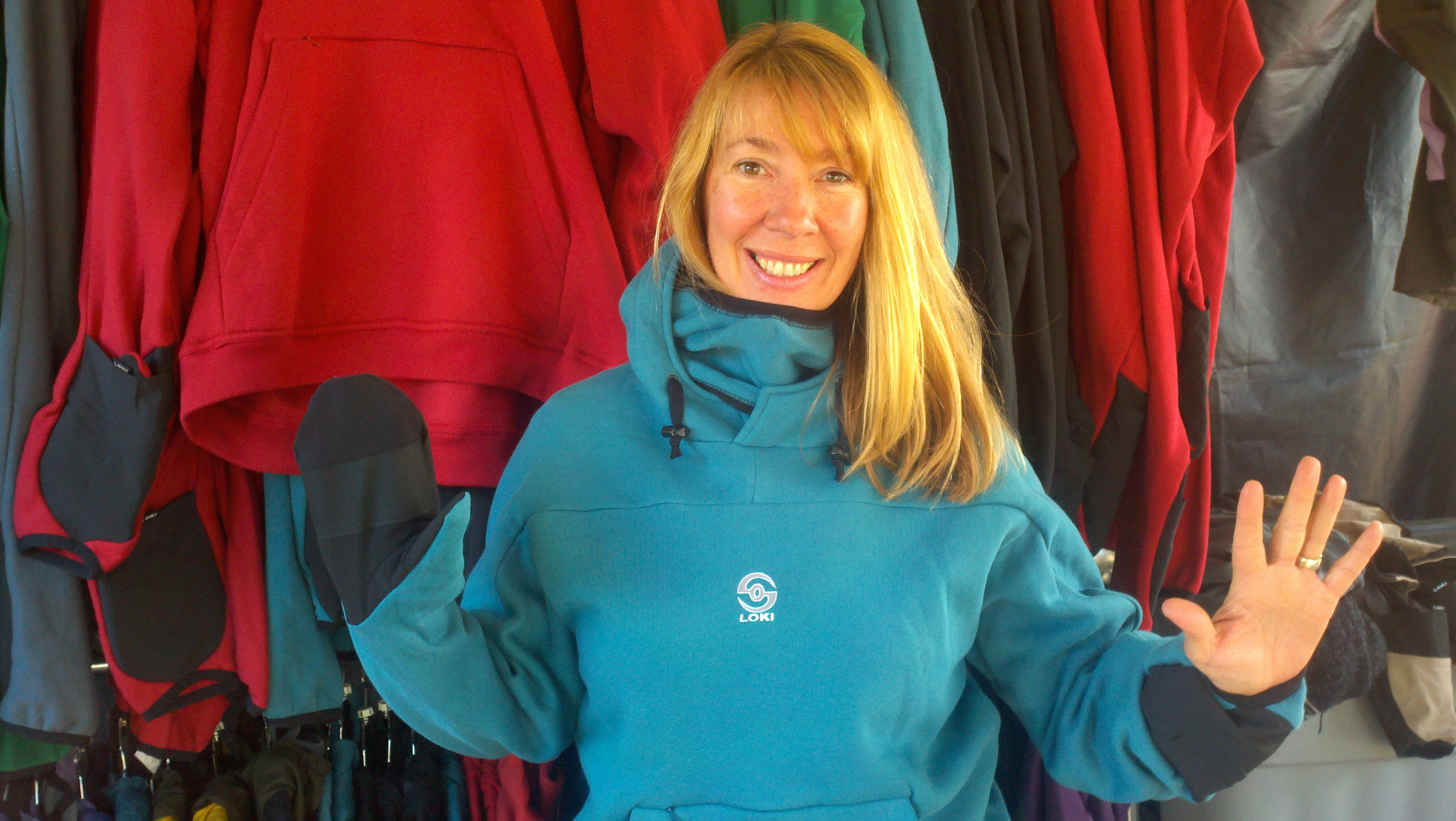 LOKI Gear, there was something familiar about the name when it was announced at Breck Bike Week's movie night. They were one of the sponsors of the Breck Bike Week's IMBA Benefit Movie Night: Reveal the Path by Mike Dion. At the close of the movie a  drawing featuring ton of prizes from LOKI and others allowed me to win one of their latest items, a LOKI Gear MORF Pullover Hoodie. I was intrigued.
Seth Anderson, LOKI gear owner, founder and manager had just done an on-stage product demonstration of a jacket that had built-in features: Quick-Mitts, Face-Shield and packabilty. Here I was now a proud owner of a hoodie with similar features. Man, I could have use this on my backpack trip last week. Contained in the sleeves are fold out mittens that seamlessly fit within the sleeve. Comfy and warm I can always use a mitten up here at 10,oooft.
In addition, the hoodie has a built in face shield that operates much like a necky but can be pulled down or to the back of the hood if the weather is not calling for it. A zipped pouch sits behind the front pocket too so I can throw in my credit card and a lipstick (I hate purses).
This sweet cotton/polyester blend looks great with a little skirt, pair of jeans or nice pants. You'll  be sure to see me out and about with this great Colorado product on (LOKI is from Grand Junction). Keep an eye out for the Summer/Fall issue of MTN Town Magazine. We will have a lengthy product review on their many Insulated and Waterproof designs for both men and women.
~MTN Town Magazine
MtnTownViews.com is MTN Town Magazine's daily journal blogging about Colorado's mountain towns. Like them on Facebook and Follow on Twitter.
Photo Credits: MTN Town Magazine
© 2012, MTN Town Magazine. All rights reserved. Republication, in part or entirety, requires a link back to this original post.