How to Prep for a Mud Run and Obstacle Course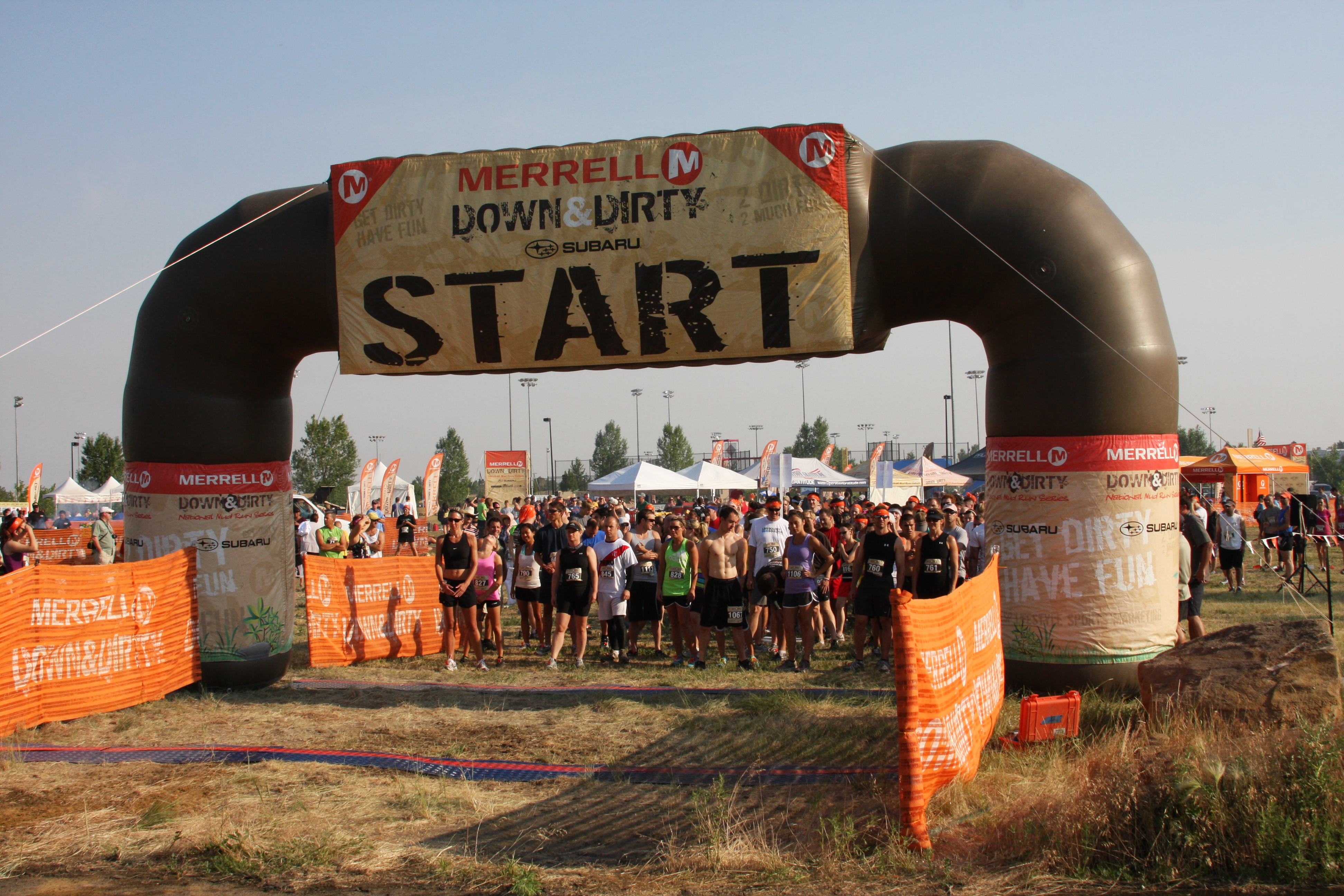 Mud. According to Wikipedia – Mud is a mixture of soil, dirt and water. Some animals like worms, frogs, snails, clams, and crayfish live in mud. Pigs and elephants use it to cool themselves in hot weather. Some people enjoy making mud pies out of mud. Mud is a type of soil that is also called "clay soil". Others include the sandy soil, or sand, and garden soil. Wet mud has a soft wet texture and is squishy. Young children sometimes play in puddles of mud. Mud is usually brown.
I had been invited to participate in the Merrel Down and Dirty National Obstacle Mud Run and had to wrap my head around it. I have heard how much fun other friends had  getting out there for these messy, mucky, military style drills combined with running and I thought, why not! I am in decent shape and the obstacles sound like a lot of fun. Getting a little dirty, I can do that too. So I delved into it a little further.
What does one do to prep for this type of race? I checked in with Arapahoe Basin's Leigh Heirholzer, Director of Marketing, Communications and Sales, who has participated in quite a few of these events. She said to be careful, they are addicting.
Leigh recommended the following tips:
First, be sure to have sneakers on. Something you can run in. Don't use those brand new sneaks that you bought yesterday but maybe and older pair. Don't worry too much, you can pop them in the washer after the race and they will be a-ok.
Do Not wear Cotton! Be sure you have a nylon running top, something that will dry quickly and not hold moisture. Sleeveless is best
Socks, choose a light wool sock. Again, no cotton!
Wear capri length pants, something that covers your knees. This will help protect you since you will be crawling and climbing on them.
Bring an old pair of sunglasses! They will get muddy so keep those sparkley Ray Ban Aviators at home
Sunscreen is essential even though the mud will act as a sunscreen later on.
Fingerless gloves are kinda nice to have to help protect your hands. Home Depot has good ones that you won't have to worry about trashing.
Baby wipes are nice to have after the race to get that mud off of your face.
Bring a change of clothes and a trash bag to put all of your muddy clothes in!
So I took inventory, grabbed everything I needed and headed out. The 2012 Merrell Down & Dirty National Obstacle and Mud Run Series presented by Subaru … I think this will be FUN, we will let you know!
~MTN Town Magazine
MtnTownViews.com is MTN Town Magazine's daily journal blogging about Colorado's mountain towns. Like them on Facebook and Follow on Twitter.
Photo Credits: MTN Town Magazine
© 2012, MTN Town Magazine. All rights reserved. Republication, in part or entirety, requires a link back to this original post.