WinterWonderGrass Festival in the Vail Valley this Weekend!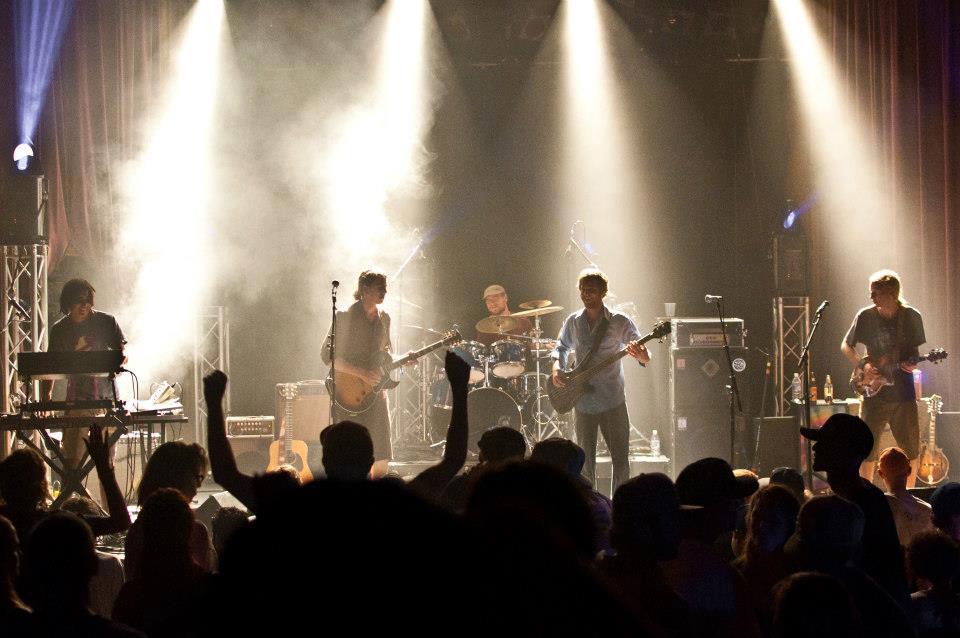 Bluegrass and Stringband lovers unite! The first annual WinterWonderGrass Festival is coming to the Vail Valley on February 16th and 17th, 2013.  Mixing the finest ingredients of the Colorado lifestyle and delivering a batch to the global winter audience and local music enthusiasts.  Crazy Mountain Brewery plays host to this amazing new event, map. Lively regional, national and local bluegrass, craft beers, warm BBQ & local food will surround locals and Vail's experience seeking guests in a Winter Wonderland.  This intimate gathering will focus on great local BBQ, brews, community business and support of bluegrass music 3-10PM each day. Crazy Mountain Brewery plays host to this year's festival, offering the backdrop of the beautiful New York Mountain Range.
WinterWonderGrass features several Colorado breweries in the heated beer garden showcasing their unique blends from 3-6pm daily.  Festival host Crazy Mountain Brewery pours into the night while the best in Colorado bluegrass pickers turn up the mini indoor stage during main stage set breaks.  Moe's original BBQ brings the savory culinary delights from pork to fish to blackened tofu.
The full line up has been announced and we are very excited. The Infamous Stringdusters (www.infamousstringdusters.com ) and Greensky Bluegrass (http://greenskybluegrass.com/) along with Head for the Hills (http://headforthehillsmusic.com/) will be headlining each night, and all are currently making waves on the bluegrass scene around the country. Additional artists include: Grant Farm (acoustic), MilkDrive, Drunken Hearts, State Bridge All Stars, Olora Brothers, Old Town Pickers, Magic (string) Beans, Hardscrabble and She Said String Band.  The WinterWonderGrass lineup will total over 15 bands and 9 breweries over 2 days.
In addition to Crazy Mountain Brewery, we are also pleased to announce some of Colorado's finest craft breweries; Oskar's Blues Brewery, The Great Divide Brewery, Breckenridge Brewery, Odell Brewing Company, Left Hand Brewery, New Belgium Brewery, Telluride Brewing Company and Vail Valley's Bonfire Brewery to participate in our beer-tastings each day in our heated beer tent from 3-6PM.
Ticket prices are $69 for the advanced festival pass, which will include a 2-day ticket as well as beer tastings and a commemorative festival beer mug.  VIP tickets are being offered for $139. Free admission to children under the age of 12.  Tickets are on sale through www.winterwondergrass.com  or stop into the Crazy Mountain Brewery and get a free pint of WinterWonderGrass Ale when you purchase a ticket. WinterWonderGrass Festival is sponsored by Moe Original BBQ, Cervantes' Masterpiece Ballroom, KZYR (The Zephyr) Radio, Vail Daily, Cap Rock Spirits, Stranahan's Colorado Whiskey, Alpine Insurance and Minturn Hotel.
Heck yeah! This sounds like a lot of fun! Getting my plans ready, how about you!?!
~MTN Town Magazine
Photo Credits: Winterwondergrass.com
MtnTownViews.com is MTN Town Magazine's daily journal blogging about Colorado's mountain towns and resorts. Like them on Facebook and Follow on Twitter. Click the cover to read the Winter 2012-13 Issue.
© 2013, MTN Town Magazine. All rights reserved. Republication, in part or entirety, requires permission.