Idyllic Spring Skiing – Winter Park Powder!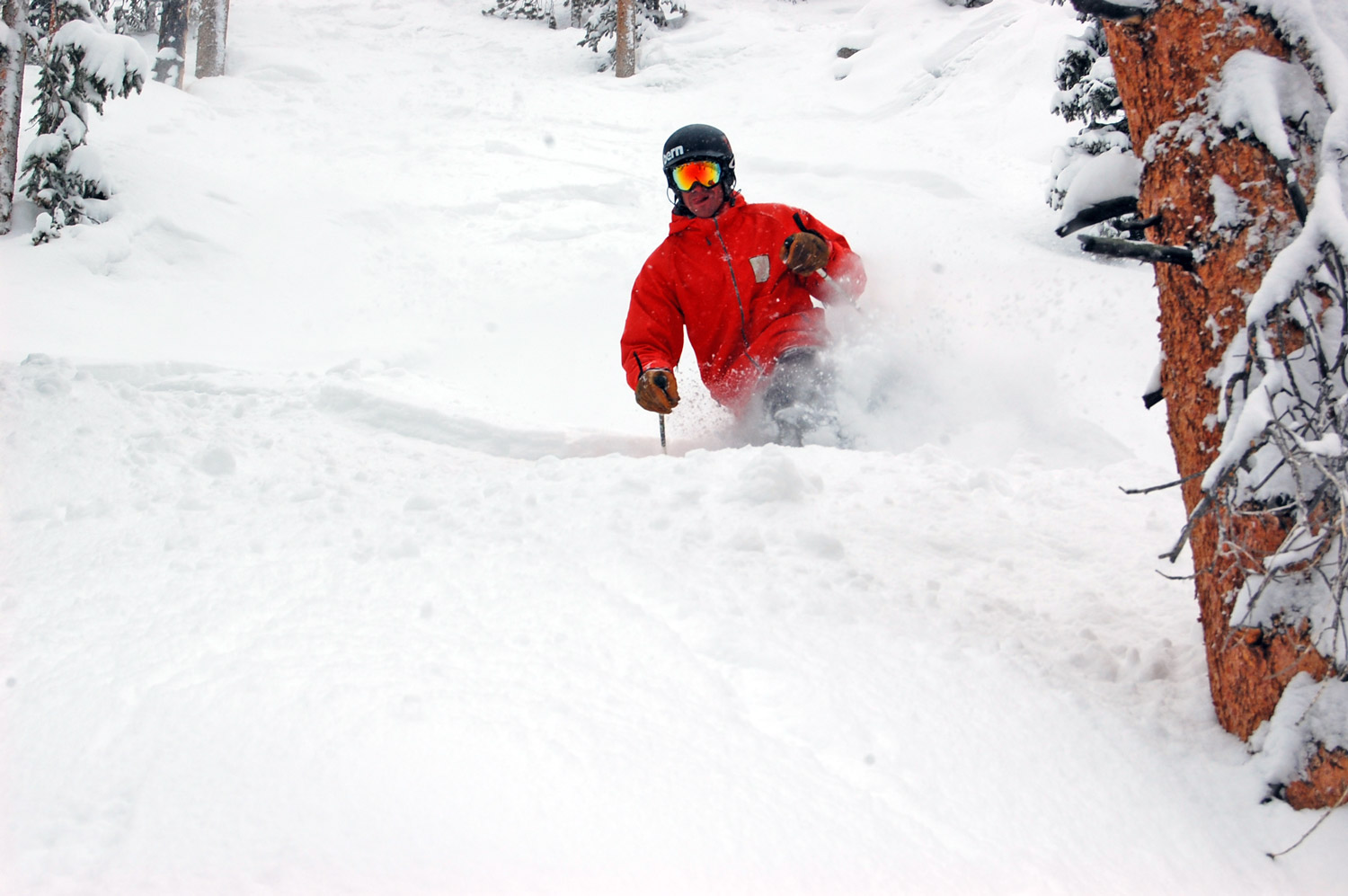 11" FRESH SNOW AT WINTER PARK RESORT
Idyllic Spring Skiing
Get your Weekend On! Conditions at Winter Park Resort as of 4pm, Thursday April 14 = POWDER (and lots of it!). 11" was reported in the past 24 hours, 20" in the past 7 days and 355" snowfall season-to-date. The sun broke through by mid-afternoon with the temperate rising above freezing and another storm settled in by 4pm to continue carpeting the slopes with white. The weather returned back to sun by 5pm – a TRUE Colorado spring day! A 90" mid-mountain base and a 95" base at the summit will be still obviously be awesome for closing day, Easter Sunda, April 24th.
19 lifts are turning to access 134 trails, 8 terrain parks, including the superpipe, and 2680 acres. Continue to check daily for terrain openings and up-to-date weather and conditions: http://www.winterparkresort.com/mountain/snow_report/index.htm
 This weekend brings a slew of events:
April 16
Vans + Protec presents Hi Standard Double Big Air in Rail Yard® terrain park.
Style is everything, nothing over a 720. This is a snowboarding event. $20 entry fee, $45 discounted lift ticket. Cash prizes with the Top 3 paid out and a $3000 purse. Registration will be day-of, in the upper level of the Balcony House.
Join Winter Park Resort in celebrating Spring Blast. The Derailer Bar and Doc's Roadhouse offer up great food and drink specials. Shop 'till you drop at our end-of-season sales – the action is non-stop with Winter Park Resort's Spring Blast. For more details, contact the guest information hotline at 970.726.1564.
Live Music in West Portal Plaza:
Saturday, April 16
Hot Cheeze Soup
2:00pm – 5:00pm
Hot Cheeze Soup consists of five uniquely talented individuals, the unprecedented mix of Rock that is Cheeze is destined to melt to most grizzled of faces. With the release of their first full length album Goodbye Lost Fly, the term momentum has been completely redefined. As you listen to their heartfelt tracks, you will be overwhelmed with the outpour of passion and love. HCS believes that music will be an important catalyst in initiating positive and lasting change throughout the world. The Band is driven by being a part of that revolution.
For more information on Hot Cheeze Soup, click here.
 April 16, 2011
20th Annual Tom's Terrific Cross Country Downhill
Time: 5pm
Location: Race starts at The Lodge at Sunspot
This five-kilometer "mostly downhill" fun race benefits junior skiers in the Competition Center. The race begins at 5 pm outside The Lodge at Sunspot atop Winter Park Mountain. The course always involves some uphill sections and follows mostly green terrain. Waves of ten racers start every minute on the equipment of their choice. Past participants have raced on alpine, telemark, cross-country skis, snowboards and ski-boards. 
For more information, call the Competition Center at 970.726.1590.
Sunday, April 17
James & The Devil
1:00pm – 4:00pm
James & The Devil has an original style you just can't peg. They spin off Rock'n'Roll sounds with Mountain Grass, funk, hip hop, and rhythmic dance chemistry that always gets the house movin! A sort of New Age broad spectrum Rock'n'Roll Review that can be summer up as GenreBending RockHop!
For more information on James & The Devil, click here.
http://www.playwinterpark.com/events/ski-free-at-winter-park