Ajax: Over and Out from AspenSpin.com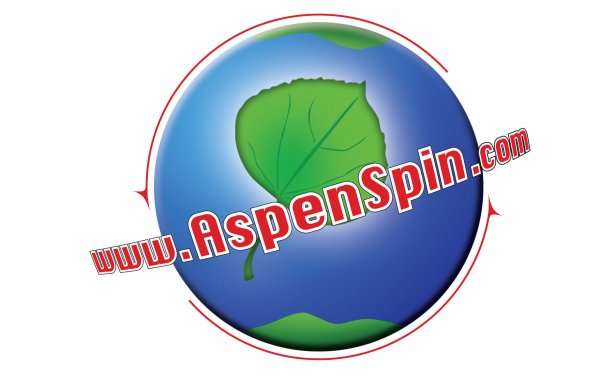 More Closing Day Antics: Aspen Spin.com Ajax- Over and Out – Ajax Closing Day 4/10/2011
Aspen Mountain shut it down in stylethis past weekend with a POW POW party second to none.   AspenSpin declared the 6 inch rule in effect…and our entire staff got the day off (with pay) to shred, to get social and to celebrate another super-siiiiiiiiiiiiiiick ski season in Aspen.  Loyal A-Spinners will recall that day #1, waaaaaay back on November 24, 2010 (AVSC Day) was a snowy POW day too.  Our last day of the season, April 10, 2011 brought icy cold winds and a fresh dumping to Ajax.  The mostly local closing day crowd was expecting sunny skies and warm temps….but old Ullr will play his tricks.  Surprise…..a thin layer of freshies on top of the coral reef —or in some places ice-rink style concrete.  
4 pix.  WINNING and BI-WINNING
It was another great season all around in Aspen.  Our auditors are still crunching the numbers, but A-Spin , who hit every single POWDER Day this year, calculates that we had between 20 -25 legit Pow days with 8-10 Epic ones.   Ajax Mountain is always groomed meticulously for  the upscale tourists, but it was the non-groomers that really shined throughout the year.   Our favorite runs skied great from Nov to April.  Bell Mountain, The Dumps, Walsh's and Trainor's skied like it was mid-winter…allllll season long.  We did experience a heat wave  in March when sunny temps exceeded 45 degrees for 11 days straight…but that was followed by some huge Spring storms. It was no 07/08…but it was waaaaaaay better than last year.  We don't measure skier visits…we measure face shots—and there were tons for everyone. 
Click 4  closing day pix: 
Speed Kills…and it chills at SchneeTag.
As always the party scene in Aspen exceeded expectations and this season did not dissapoint.  There were no bomb threats, no reality TV crews, no power failures…it was just good clean fun.   The World Cup led into Christmas led into Winterskol, led into Presidents Day, led into Spring Break led into closing day.  It was a like a huge weekend but it lasted 5 months.  Sheeeeez we're tired, but as predicted….we finished strong. Basically, by every measure we killed it, on mountain and off.
 See the closing day pix. click WINNING (on mountain). and Bi WINNING (off Mountain).
Closing Day on Ajax included the 40th Annual Bell Mountain Buck Off, The Red Bull Schnee Tag pond skim and a raging indoor /outdoor rave at The Sky Hotel.  The sh*t went out of control one more time.  Its hard to describe the energy in words–so click the pix.  WINNING.   We're not quite ready for ski-hab yet, Aspen Highlands is still open for 2 more weeks.  We gonna hydrate and get ready to rock it for Aspen Highlands closing day on April 24.   Until then, we're gonna try to keep the black side down.
Bi Winning…its what we do. ~ AspenSpin.com