Hotel Colorado – A Glorious Glenwood Springs Retreat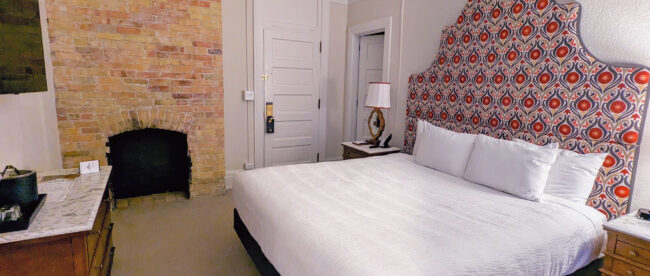 Hotel Colorado is the Grand Dame of the Rockies
by Holly Battista-Resignolo
You can't miss the statuesque Hotel Colorado in Glenwood Springs. Its stunning turrets framing the entryway and patio gardens tower over Glenwood Hot Springs which is directly across the street from their front doors. Fondly referred to as the "Grand Dame" by the original owner Walter Devereux – a silver baron, the hotel's moniker is still affectionately recalled by the current owners and staff who have been busy restoring this 1893 building to its original splendor and the latest 8 Million dollar room renovations are spectacular!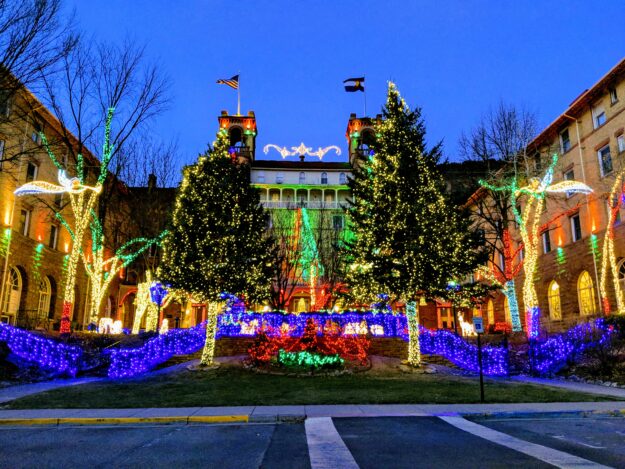 The history of this landmark hotel is lengthy with visits from the very famous to U.S. Navy troops in need of healing during World War II. I imagine visits from notable folks will continue as the newly revamped accommodations are luxurious and grand like the building itself.
---
Story Sponsor

---
History has been brought back to life and the uniqueness of the building has been restored, including dozens of fireplaces, unknown to the current owners and staff, were revealed after hiding behind walls from repairs many years past.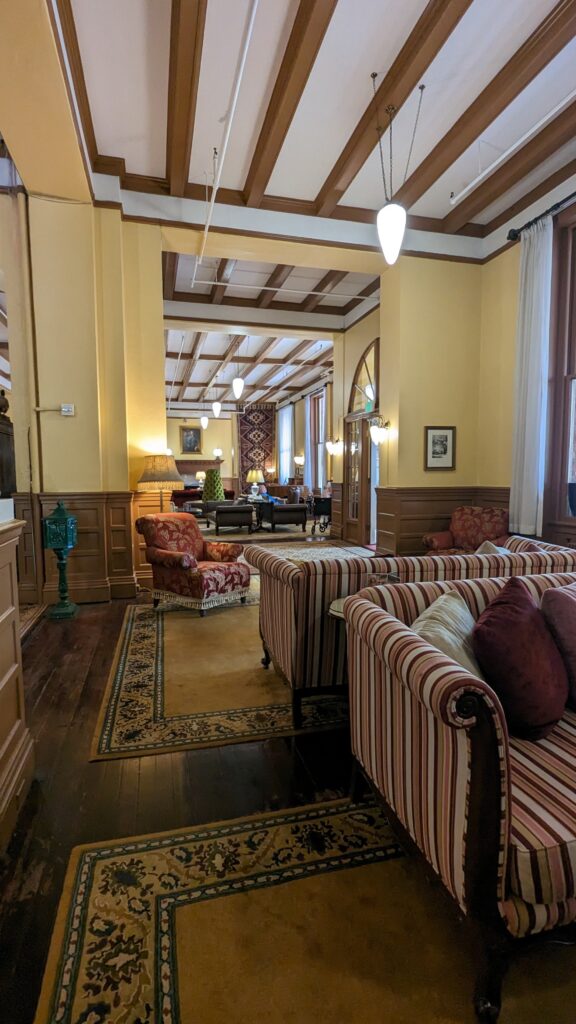 Bedding, furniture and carpeting all capture a time from the past with comfortable, fresh, modern touches. Strolling the wide hallways, which once accommodated women in hoop skirts, is something you won't find anywhere else in our Colorado mountain towns.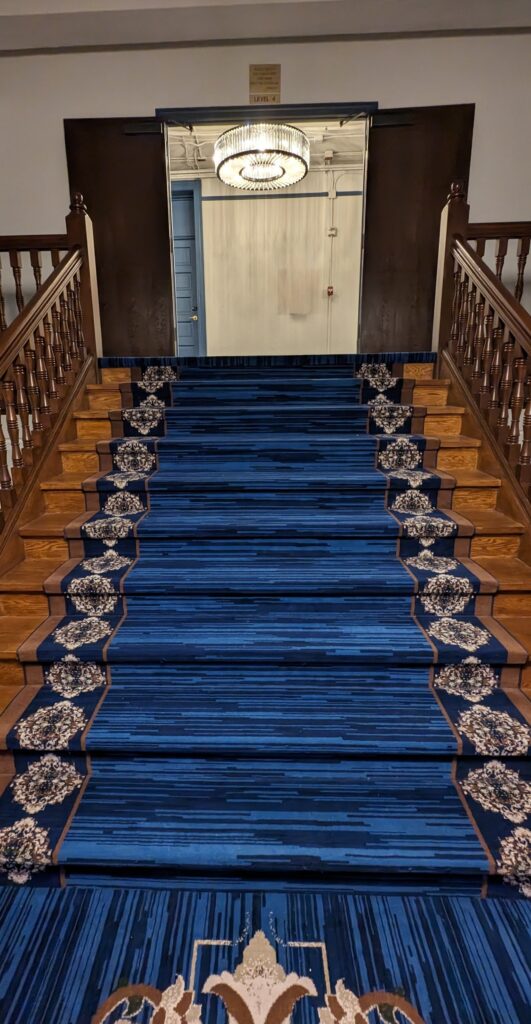 The hotel's dining opportunities will also take you back to a time of opulence while offering exceptional culinary preparations. Visitors can dine and sip in a beautifully landscaped courtyard beside a koi pond, fountain and live music throughout the summer and fall months. The Hotel Colorado Restaurant and Bar open year round has also been undergoing renovations and we are excited to experience it soon.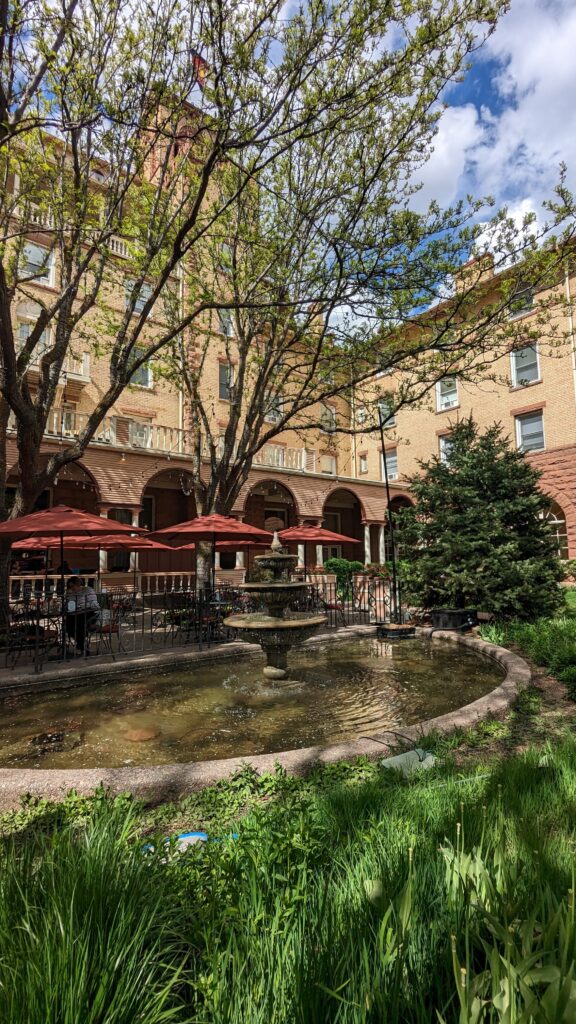 The Hotel Colorado is a great hub for enjoying the Western Slope's scenic byways and drives. Fall leaf-peeping trips, Summer Hot Springs Escapes, and winter "Slope and Soaks" this hotel is a four season resort, the perfect place to retreat after a day of skiing, hiking, biking or just relaxing in the Glenwood Springs Hot Springs. The Hotel Colorado is the place for the holidays, Thanksgiving and Christmas Holidays are celebrated in a grand fashion as well. Their holiday lights cannot be beat.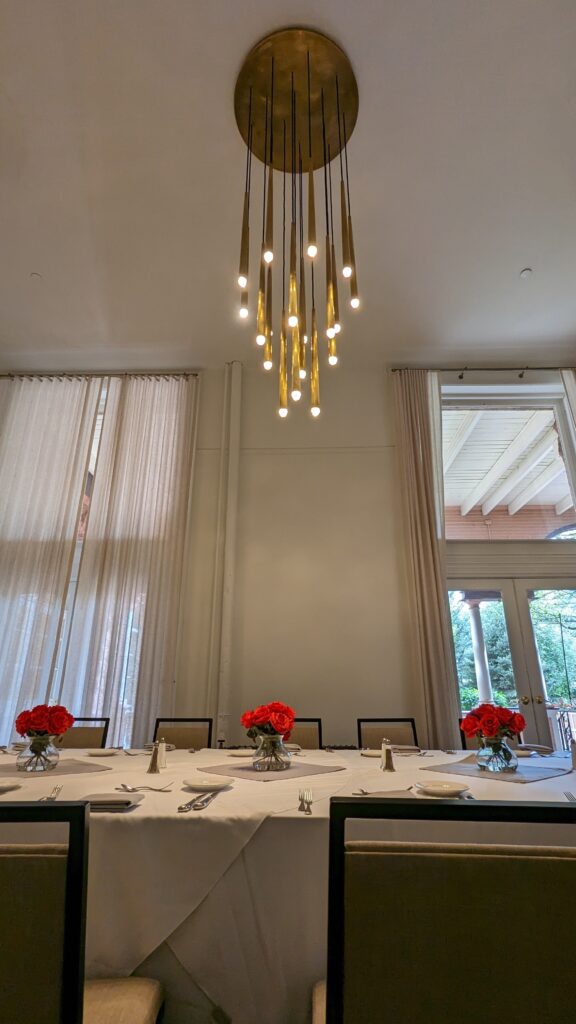 So much luxury, incredible amenities, an impressive history and a lovely stroll to Glenwood Springs or the Hot Springs make the establishment one heck of a mountain town Getaway!
For more Travel ideas in Colorado's mountain towns head to our Treks & Travels page.
---
Story Sponsor

MTN Town Media Productions | Celebrating the Colorado mountain lifestyle for over 10 Years
Copyright 2023 MTN Town Media Productions all rights reserved.