Glenwood Springs Adventures, Healing Waters, Fantastic Food, and More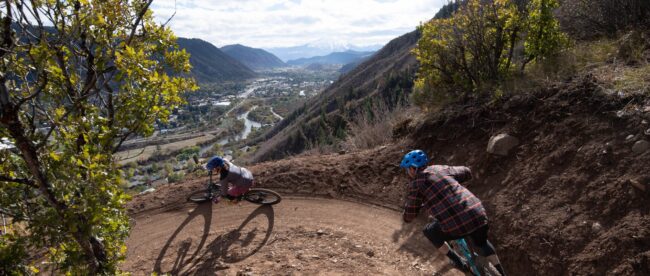 A Glenwood Springs adventure is big medicine for our minds, body and soul.
Prior to the arrival of Europeans, this area was inhabited by nomadic Ute Indian tribes who knew the healing power of the area waters, referring to it as Yampah or Big Medicine. Most are unaware that Glenwood Springs was originally known to early settlers as "Defiance" and at this moment in time the name seems apprepo. Pandemic, fires, and rock slides can't keep people away from this town. A destination and mountain town community filled with adventure, healing waters, some exceptional dining, a ton of history and so much more.
The town has always attracted a crowd but now more than ever you will want to consider planning a getaway or day trip in this beautiful region. We have some fantastic itinerary suggestions to keep you relaxed, entertained, and ready for adventure. Families, Friends, Lovers, pack your bags because as that tv guy Billy Mays says, "but wait… there's more".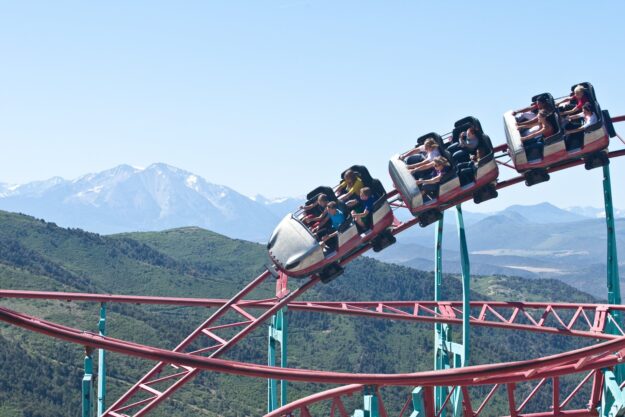 Glenwood Caverns Adventure Park in Glenwood Springs has the distinction of being America's only mountain-top theme park. The Park recently launched the Glenwood Gondola—a high-tech, high-efficiency new transport system to take visitors to the Park entrance and back down to the base with minimal wait times. In addition to cave tours that showcase stunning formations, Glenwood Caverns is also known for its adrenaline-pumping thrill rides that include the Haunted Mine Drop, the Alpine Coaster, and the Giant Canyon Swing to name just a few.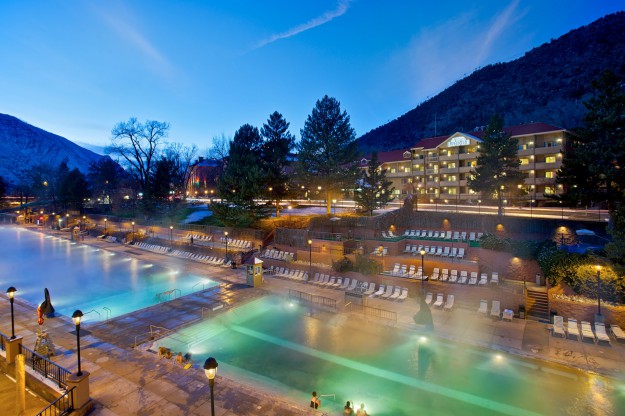 Glenwood Hot Springs Resort, the venerated Colorado landmark resort, celebrated its 135th anniversary and it's newly redesigned water attractions are a must-visit. They are open from 9 am to 9 pm daily. Rent a Cabana for your crew or grab a lounge chair and get ready to soak away a full day in the pool or hit the Shoshone Chutes, a whitewater river open-air tube ride that plunges you downhill with plenty of twisty turns and screams. You'll feel like you're tubing down a mountain creek in Colorado—with lush landscaping, cascading tiers, and boulders.
Your kids will enjoy the Sopris Splash Zone, a new children's play area with three mini-water slides, waterfalls modeled after the popular Hanging Lake hike in Glenwood Canyon, interactive water features, shallow play areas, and shade structures for sun protection. You can enjoy the Grand Fountain with your little ones. This water feature acts as a kid-friendly splash pad by day and by night it becomes a lighted fountain that can be seen by pool-goers and Glenwood Springs visitors strolling across the pedestrian bridge.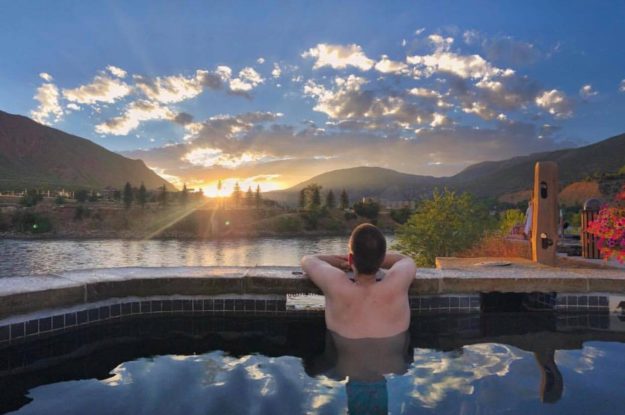 Iron Mountain Hot Springs in Glenwood Springs is Colorado's newest hot springs. Nestled along the Colorado River, the geothermal attraction features 16 chemical-free soaking pools and a freshwater family pool. The water in the soaking pools is chock full of minerals that go to work relaxing both body and mind. The Sopris Café, an on-site restaurant, serves delicious meals, cold drinks, and adult beverages. For the most relaxing soak, plan to visit Iron Mountain Hot Springs during the less crowded daytime hours or on weekdays. Evening and weekends, while busier, are a great time to meet new people and enjoy the camaraderie of communal soaking.
How about heading to a Cave? There's nothing else like it in North America! The Yampah Spa and Vapor Caves is a naturally formed underground cavern filled with mineral-rich steam to help to relax and detoxify the body. For even more body bliss you can book a spa treatment or mineral mud bath.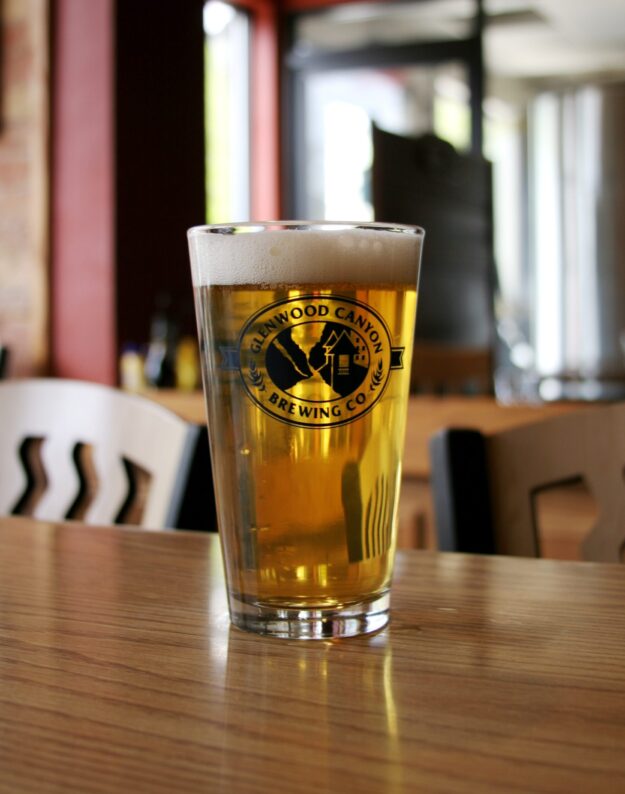 Some down(town) time. You won't have to look far to find great food and shopping in Glenwood Springs. Stroll along Seventh Street, known locally as Glenwood's Restaurant Row, for delicious eats that range from craft beer and tacos to made-to-perfection burgers and juicy seared scallops. Enjoy the season with an alfresco meal at many of your favorite spots in town or dine inside at a safe distance from others. Along with a plethora of places to dine, are plenty of opportunities to shop and browse through unique stores and boutiques. Poke around for the fun of it; you might just find a one-of-a-kind treasure to take home.
Need a place to stay? There are pillows galore in this town from chain owned lodging, Bed & Breakfasts, and historic hotels, the options are plenty. Have kids stay right at the base of Glenwood Caverns Adventure Park at The Hotel Glenwood Springs. Looking for history, you can't beat the Hotel Colorado established in 1893.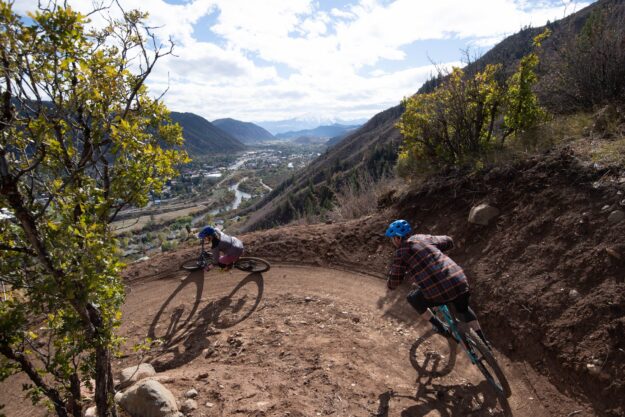 The biking scene is huge and with the leaves changing color and cooler temp this is the time to rent or bring a bike along. Fast becoming a state-wide destination for mountain bikers, Glenwood Springs has been busy constructing new trails—Wulfsohn, Grandstaff, South Canyon —and improving the interconnectivity between them. The result is a range of rides, from quick workouts to satisfying treks. Checkout Sunlight Ski & Bike Shop for Rentals and plenty of insider intel.
Miles of paved trails can bring you through Glenwood Canyon along the banks of the Colorado River or up to Aspen along the Roaring Fork River. Other options for a ride includes some smooth black-top on County Road 114 to the Colorado Mountain College's Spring Valley Campus or Four-Mile Road to Sunlight Ski Resort.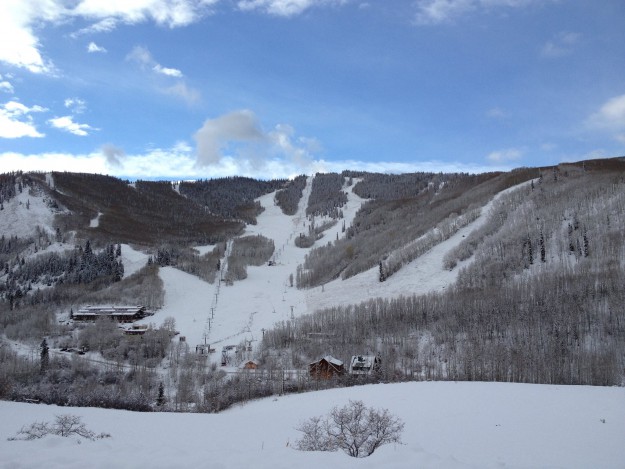 Yes, we said ski resort! When the snow starts to fly head up County Road 114 to Sunlight Mountain Resort where more than 680 skiable acres and 2,000 vertical feet await. Sunlight offers big skiing at an affordable price. This destination is smaller but mighty fun. Make a plan to hit the slopes and then stay to soak.
Now that the state has relaxed most of the covid restrictions, masks are no longer required indoors (with the school, hospital, etc. restrictions that remain) although the city is still recommending non-vaccinated people continue to use masks. I'm not sure if you want to make that update in the copy. I can send you their press release if that would help.
One other note, as of June 3rd, Iron Mountain Hot Springs will continue to require reservations for soaks.
Glenwood Springs Adventure is filled with Healing Waters, Fantastic Food, and More! There is so much to do, this brief list will launch your Glenwood Springs vacation off to a fun-filled start. With a fifth-place finish in Outside magazine's contest to identify the 16 Best Places to Live in America, you might want to live here! Learn more about all the things to do and see in Glenwood Springs. Check out the Glenwood Springs' new Reschedule Campaign too, it will lift your spirits. www.visitglenwood.com
by Karin Gamba & Holly Resignolo
Learn more about Colorado's mountain towns & communities here: https://mtntownmagazine.com/colorado-mountain-towns-guide/
MTN Town Media Productions | Celebrating Colorado's mountain culture and lifestyle
Copyright ©2021 Mountain Town Magazine all rights reserved.
Post Sponsored by