Rick " Pup" Ascher – Meet the man behind the best edge in Breckenridge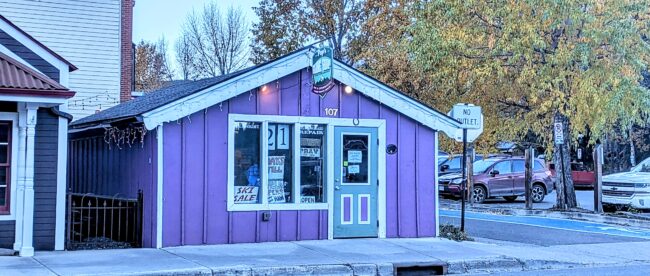 Rick "Pup" Ascher is more colorful than his Glide Shop on Ski Hill Road in Breckenridge. His tuning skills are even brighter and maybe the best in the country.
By Shauna Farnell
Most long-time locals relish the short summers here at 9,600 feet. Rick Ascher can't wait until the snow flies.
The 61-year-old known as "Pup" is the owner of Pup's Glide Shop, the historic, pink-painted, Christmas light-adorned cabin in the middle of town.
For the 43 years Ascher has lived in Breckenridge, the long winter never gets old. In fact, every summer he starts counting down the days until it rolls around again.
"Right after the summer solstice in June, I call my friends and say, the days are getting short-er. Winter is com-ing," Ascher sings. "If you ask me, summers here are too long. Bring on the snow."
Growing up in Minnesota and racing on his high school ski team, Ascher started watching downhill skiing on TV. That's when his Rocky Mountain powder visions began.
"When I was in 9th grade, I wrote a paper about what I wanted to do with my life," he recalls. "I said I wanted to own a ski shop."
He moved to Breckenridge with friends in 1979 at age 18, working in former sports shops (Norway Haus and Maverick). He met his wife, Annie Evans, as a teenager. She launched the Main Street accessory hub Joy of Sox 37 years ago. Ascher, after servicing skis for decades, purchased the Glide Shop in 2004.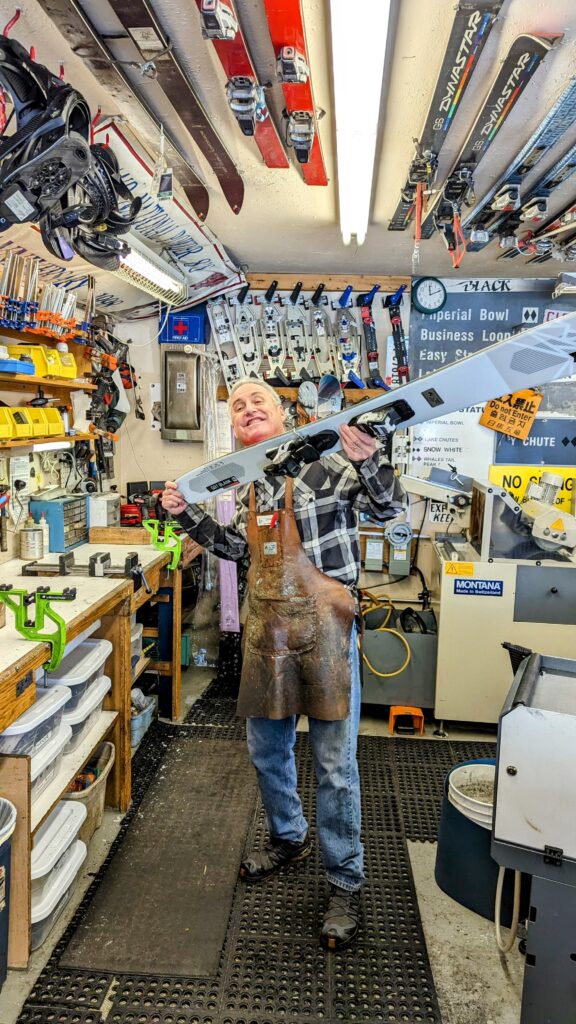 "I really enjoy it, the craftsmanship of doing this," Ascher says. "My dad was a craftsman with a woodshop who had all kinds of different tools. I learned a lot of my craftsmanship from my father. And my humor from my mother."
When the first storm hits in October, you'll find Ascher at the Glide Shop, fiercely and meticulously tuning skis and boards and mounting bindings. Surrounding the work area inside the one-room cabin, every inch is covered with relics, including a corner of the ceiling he calls "the dead man's wall," containing old skis of friends passed.
"Every ski has a story," he says.
P.S. – It's 19 Days till the Ski Area opens!
---
Story Sponsor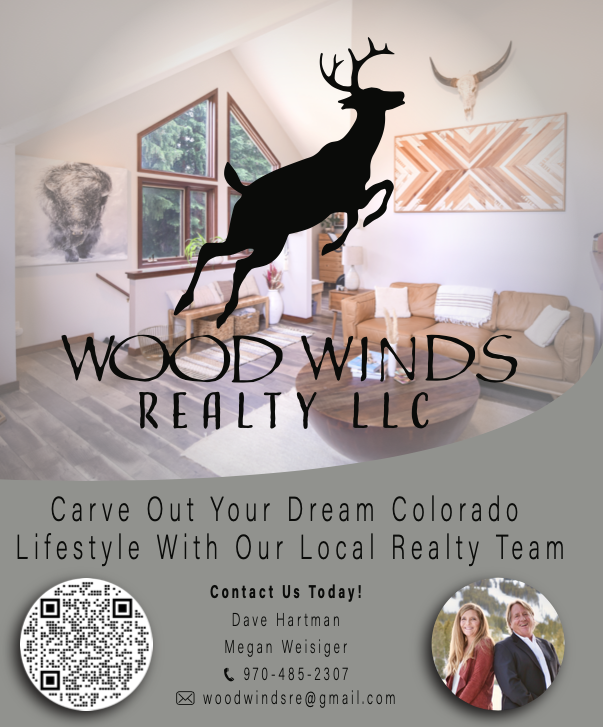 ---
Ascher's home, a couple of blocks away on Harris St., dates back to 1885. It is similarly adorned with heirlooms, including the horned crowns from when he and his wife were named Ullr king and queen and a box containing every ski pass the family has ever owned. The couple's son and daughter are in their 20s and have moved to other ski towns – Levi to Bozeman, Montana and Geneva to Bellingham, Wash., near Mt. Baker.
Follow Ascher through town for 15 minutes on an off-season afternoon and you'll hear nothing but jokes and insider banter with every fellow local he encounters.
"He just loves his sense of community and being part of something," his wife says. "He's all about keeping that old school vibe going."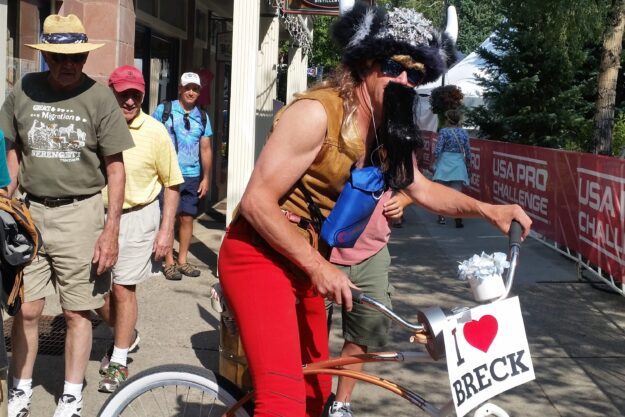 In addition to Ullr King, Ascher was also named Town Fool at Breck's millennium celebration. He played hockey and coached his son's Mini Mite team for 15 years. He's organized local golf tournaments, judged the legendary (now gone) Bump Buffet telemark competition and has notched a handful of gravity-defying feats. He was once photographed jumping over the road (and his own VW bus) on skis at the top Loveland Pass. He also rocketed down the length of the pass on a skateboard, hitting a high speed of 57 mph. On a recent trip back to Minnesota to visit his mom, he skied his childhood slope (Buck Hill) in the morning and made it home to Breck to nab the last T-Bar that same day. No matter the time of year, when he ends a phone call or parts ways with someone, he always says, "ski ya."
"Never stop," he says. "Get it every chance you get, because you're never going to get it back."
He still clocks around 100 ski days a year, starting at Arapahoe Basin as soon as it opens in the fall. Even on his busiest tuning days in mid-winter, he tries to escape for one full lap at Breck.
"I can make it door-to-door, roundtrip from town to the top of Imperial and back in 34 minutes," he says. "It's great for when I need a mental health break. It takes the edge off."
Of course, putting edges on is something he also relishes.
"We try to take care of people so they can get on the hill the next day. It's important to me because I know it's important to them," he says. "It really pleases them. Then they're friends for life."
Make no mistake, Ascher has a lot of friends.
"Yeah," he admits. "I'm kind of a people person."
For more stories on the People and Places of Breckenridge, head to our Breckenridge Magazine: www.mountaintownbreckenridge.com
---
Story Sponsor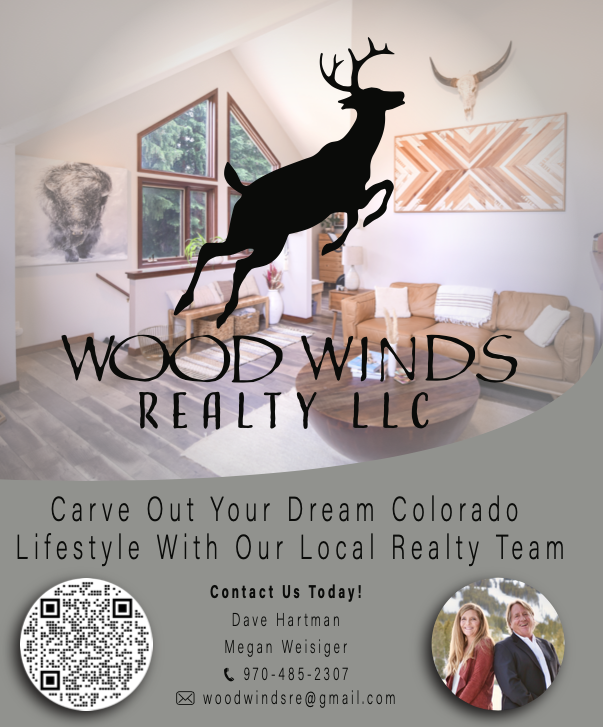 MTN Town Media Productions | Celebrating the Colorado mountain lifestyle for over 10 Years
Copyright 2023 MTN Town Media Productions all rights reserved.