Amazing Adventures Await In Glenwood Springs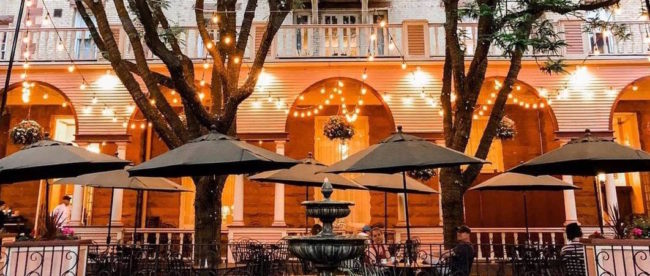 As winter yawns and lays down its sleepy head we start breaking out our favorite summer toys and begin planning that next lovely getaway to Glenwood Springs. The town has always attracted a crowd but now more than ever you will want to consider planning that vacation in this beautiful region. We have some fantastic itinerary suggestions to keep you relaxed, entertained and ready for adventure. Families, Friends, Lovers, pack your bags.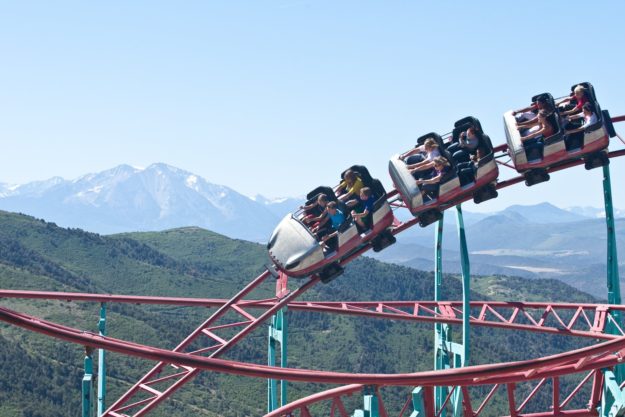 A mountain-top adventure. Glenwood Caverns Adventure Park in Glenwood Springs has the distinction of being America's only mountain-top theme park. The Park recently launched the Glenwood Gondola—a high-tech, high-efficiency new transport system to take visitors to the Park entrance and back down to the base with minimal wait times. In addition to cave tours that showcase stunning formations, Glenwood Caverns is also known for its adrenaline-pumping thrill rides that include the Haunted Mine Drop, the Alpine Coaster and the Giant Canyon Swing to name just a few.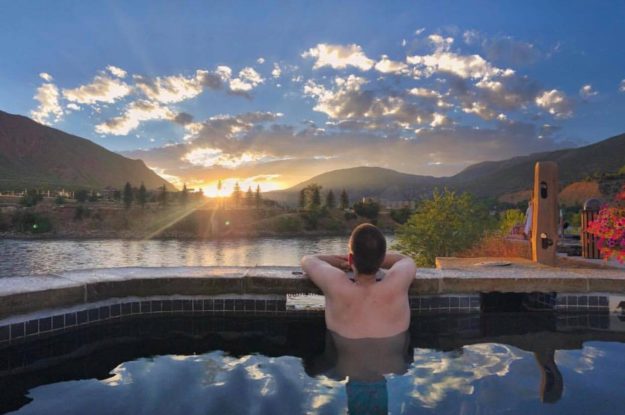 A hot springs soak. Iron Mountain Hot Springs in Glenwood Springs is Colorado's newest hot springs. Nestled along the Colorado River, the geothermal attraction features 16 chemical-free soaking pools and a freshwater family pool. The water in the soaking pools is chock full of minerals that go to work relaxing both body and mind. The Sopris Café, an on-site restaurant, serves delicious meals, cold drinks and adult beverages. For the most relaxing soak, plan to visit Iron Mountain Hot Springs during the less crowded daytime hours or on weekdays. Evening and weekends, while busier, are a great time to meet new people and enjoy the camaraderie of communal soaking.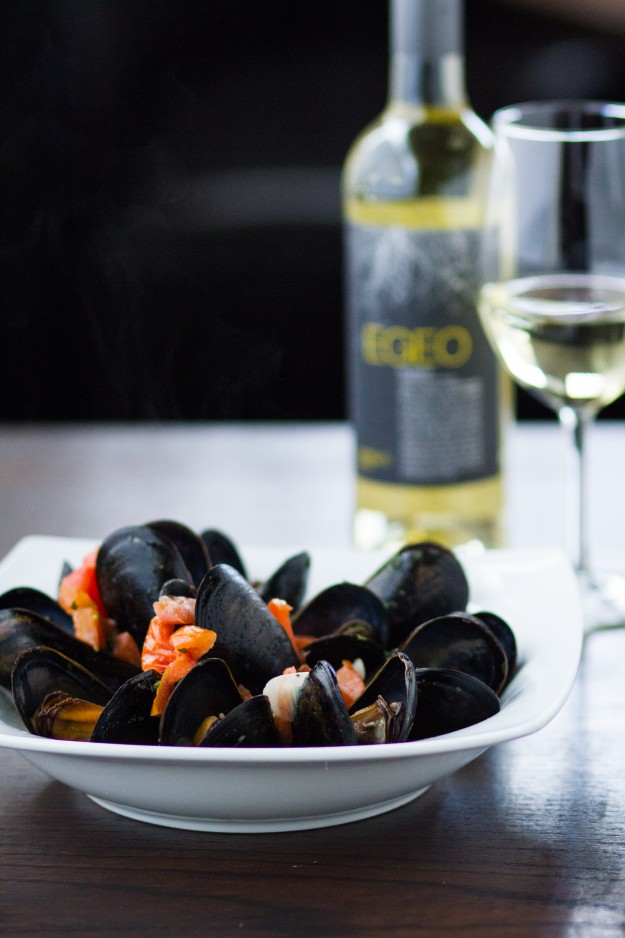 Some down(town) time. You won't have to look far to find great food and shopping in Glenwood Springs. Stroll along Seventh Street, known locally as Glenwood's Restaurant Row, for delicious eats that range from craft beer and tacos to made-to-perfection burgers and juicy seared scallops. Along with a plethora of places to dine, are plenty of opportunities to shop and browse through unique stores and boutiques. Poke around for the fun of it; you might just find a one-of-a-kind treasure to take home.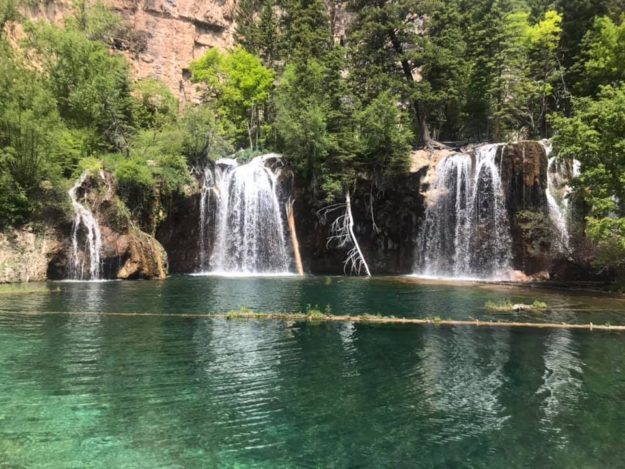 A seasonal activity. No matter the season, there are always plenty of things to do in Glenwood Springs. As this post goes live, we're heading into spring and summer. This is a perfect time to hop aboard the new Hanging Lake Shuttle to the trailhead of Glenwood Canyon's most beloved hiking site. Making reservations takes some advanced planning, but it's easy to do. Other top warm-weather recreation includes rafting through Glenwood Canyon, fishing the area's Gold Medal waters, cycling on rugged and paved trails, attending musical concerts including events at Glenwood Caverns Adventure Park and Summer of Music on Wednesday nights in Two Rivers Park.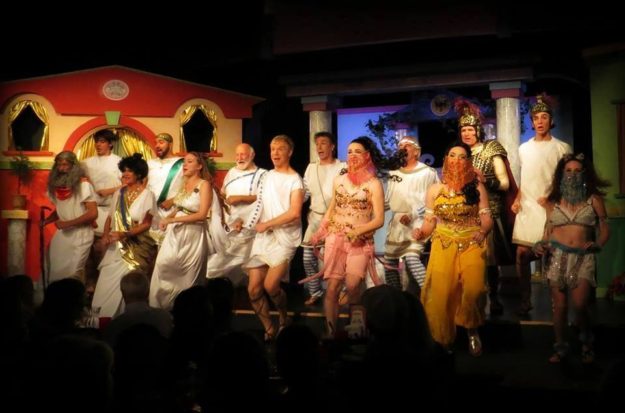 Showtime. Glenwood Springs is home to one of Colorado's most inimitable theater companies. With a show that is hilarious, appropriate for all ages, and full of fresh new material every season, the Glenwood Vaudeville Revue is a perennial favorite as much with locals as it is for visitors. The talented cast is comprised of theater professionals who sing, dance and tell jokes for two hours of family entertainment. If you like, enjoy dinner and drinks served by cheeky cast members. Reservations for the show are required, so plan ahead. The venue also brings in top musical and comedy talent for shows throughout the year, so be sure to check their calendar of events for the latest.
With so much to do, this list will launch your Glenwood Springs vacation off to a fun-filled start. Learn more about all the things to do and see in Glenwood Springs www.visitglenwood.com
by Karin Gamba – Karin has been writing professionally for the travel and tourism markets for nearly two decades. She has promoted a wide array of travel products that include destination towns, vacation resorts, golf courses, ski areas, spas, hotels, restaurants, and countless visitor attractions. Karin especially loves writing about her hometown of Glenwood Springs and Iron Mountain Hot Springs.
Mountain Town Magazine | We are Colorado's Mountain Town Magazine
Copyright © 2019 MTN Town Magazine all rights reserved.