Home Buying Tips to call your favorite mountain town "Home"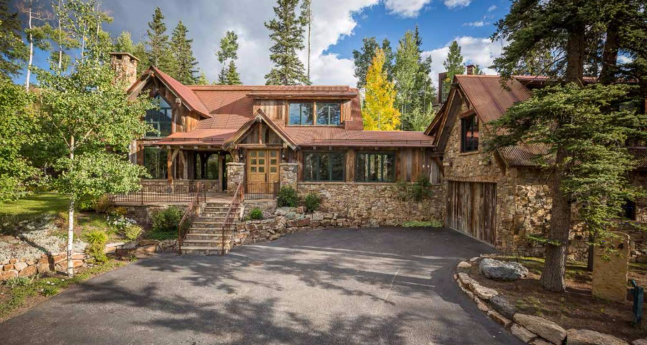 "Home", It can refer to the structure where you live, the feeling of settling in after a long day's work or play, or the sense of community you feel in the town where you reside. It can mean all these things and more.
As a REALTORⓇ, I sell homes.  But what am I really selling?  A foundation, 'x' beds/baths, maybe some land, space to cook meals, a place to sleep at night? Sure, but that is not the most important thing that we as REALTORS do. Much more than selling someone a piece of property, we connect people with the right property that evokes for them their true feeling of what "Home" means to them.
How do I define my home?
My home is the mountains that surround me in every direction. They orient me, provide me with terrain in winter that holds snow I can ski and snowshoe on, and trails in summer that I can hike and bike on. Mountains provide me with a sense of protection, like a fence that surrounds a playground.  They are like a painter's canvas, surprising me with what I see when the 'paint' settles, vastly different from season to season, but subtly nuanced day to day, week to week. I know I'm home when I am surrounded by mountains.
My home is in the Rocky Mountains, Summit County, and the town of Breckenridge, where I have lived for the past 22 years…more than I have lived anywhere else. My home is the elevation of 9,675 ft. and the four walls and roof that protect me from the outrageously diverse weather that both blesses and curses mountain towns. It is where I tend to the fire, pay bills, shovel snow, and pop a cold beer at the end of a long day.
My home is the community that I have chosen to live in, that I am a part of, and that I participate in.  For me, there is no better feeling than being called a 'local' in a mountain community. It's not a time-earned badge, but one earned by the deeds, accomplishments, and commitments made to the community that make it a better place for everyone. There are full and part-time residents, both old and new, who are my "local" heroes for what they do for this community. Tourists, guests, and seasonal ski 'bums' are part of the lifeblood of our community and are embraced for the diversity they add to the mountain town experience, and to me, are honorary locals while they, if only temporarily, call this place home.
Mountain dwellers are an eclectic group of people who live, work, relax and party together, melding across socio-economic status and encompassing every age group. It's a community like I have experienced nowhere else. While I was born in New York City, and spent my childhood and young adulthood in New England, clearly, in my heart, my home is here. I often have friends from back East tell me how "lucky" I am to be living in the paradise of Breckenridge, CO. And I want to say that luck has nothing to do with it. I made a choice to make my home here, and took steps to make it happen, even when it seemed like an unattainable dream.
Where is your home? Does where you're living now feel like "home" or are you still searching for the place you want to set down roots; A place where you wake up in the morning and feel like there is no other place you want to be? Or, do you have a home you love, but yearn for a getaway that takes you out of the daily grind and brings you to a place where you can breathe more deeply and slow down the pace a bit, somewhere that feels like home away from your current home?
If you have a dream to live in the mountains full-time or part-time, being a part of your chosen mountain community may be closer than you think. And the good news is, there is never a "bad" time to buy property in the mountains, each season has it's unique advantages for prospective home buyers.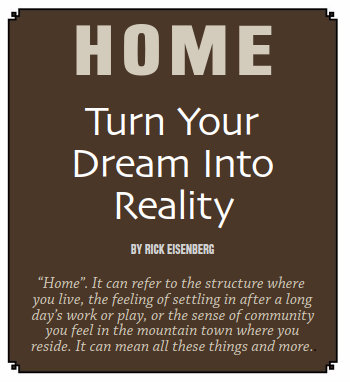 I invite you to use the checklist below to start taking the right steps towards calling your favorite mountain town "Home"
Contact a REALTORⓇ  who is familiar with the area who can help you make the best decisions based on your resources and preferences. A good REALTORⓇ will bring an enormous amount of expertise to the entire home buying process, and can be your most important ally in the home buying process, even after the sale. Consider them your partner in the process. And it doesn't cost you anything to use an agent; they are usually paid by the home seller.
Consider what your dreams and goals are for purchasing a property, how you want to use it, what you can't live without, etc. Have a clear picture of your "must-haves" in your new home. Share these ideas with your  REALTORⓇ so they have a solid understanding of what you're looking for and your motivation for buying a property in the mountains.
Become familiar with the market. Your REALTORⓇ can help you with this even if you're thousands of miles away, by keeping you up-to-date on new property listings that meet your criteria. When you invest time looking at current property listings, even if you're not quite ready to purchase, you'll get a much better feel for the prices and availability of homes in various communities. You can then consider expanding or modifying your preferences if you can't find what you're looking for in a particular town, or a particular price point.  
Determine your housing budget.  Owning property in the mountains, and especially at or near a ski resort may have entry and ongoing costs you may not have considered (Homeowner Association  (HOA) fees, transfer taxes, seasonal maintenance costs, etc.).  Your REALTORⓇ can discuss these items with you in detail.
Decide if you want to use your home as a second home, investment property,or perhaps your primary home. This will be especially important for determining your cost of purchasing if you are financing part of the property, as well as determining tax implications.  A REALTORⓇ can give you some general information, but consider consulting a good tax accountant.
Get pre-approved for financing if you intend to get a loan. A good lender will help you determine what you can truly afford and can provide you with a letter of loan pre-approval when you make an offer on a property. In the fast moving markets of many mountain towns, providing a pre-approval letter to a seller will go a long way in establishing your ability to complete the transaction.  If you don't currently have a lender that you're working with, your REALTORⓇ can suggest a few good lenders who can help you. I highly recommend working with a lender local to the area, as mountain/resort area properties can be more complicated to lend on, especially when it involves an HOA. A local lender knows the nuances of the area and this can make the difference between a smooth closing, and failed closing.
Make an offer on your dream home! Your REALTORⓇ will guide you through the process and help you navigate through the many steps ahead of you, from offer, to acceptance, inspection, title issues, appraisal, and closing!
This checklist offers you a short overview of the home buying process. If owning property in a mountain community is your dream, I invite you to take the first step today in calling the mountain town of your choice "Home".
by Rick Eisenberg, www.RickEisenberg.com
Rick Eisenberg is a long time REALTORⓇ in Breckenridge, CO, and has called this resort town "Home" for 22 years.
~MTN Town Magazine | We are Colorado's Mountain Town Magazine
Copyright © 2017 MTN Town Magazine all rights reserved
Homes & Realty Is Sponsored By: