Tips for Staying Healthy and Hydrated During the Last Few Weeks of Winter

Colorado's mountains have experienced some pretty spectacular snowfall over the past few months. According to the National Resources Conservation Service, from November 17, 2016 through January 1st, snowpack in the mountains grew at the fastest rate since 1986.
If you're like me, you've been taking advantage of this fresh powder by spending more time on the slopes or snowshoeing in the foothills. This increase in daily physical activity is great for your overall health. But it could impact your appetite and thirst levels. If you suddenly find yourself ravenous throughout the day, consider these nutrition tips to remain in top shape as we head into the last few weeks of winter.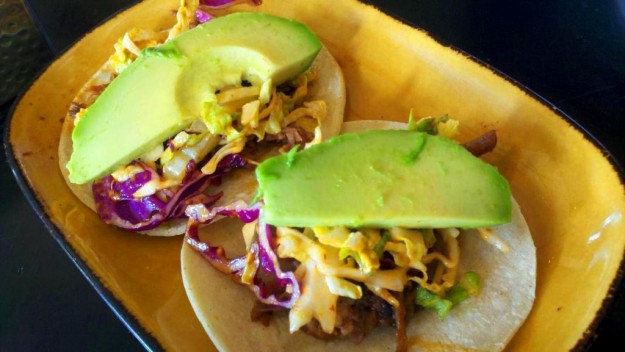 Maintain a consistent eating schedule
Eat three meals a day and do not go more than three to four hours without eating. If you're left with only an hour to eat before heading outside, eat something small that's easy to digest. Carbohydrates are essential nutrients for pre-workout meals because our muscles run on carbs during exercise. Try a piece of fruit, half a bagel, whole-grain cereal or pretzels.
When you have two hours to spare for a meal before a workout, stick to something small like half a sandwich or a banana.
Normal-sized meals should be consumed three to four hours prior to an outdoor winter workout. The meal should consist primarily of carbohydrate-rich foods such as whole-grain bread, rice, pasta or potatoes. Then add lean protein and vegetables. Avoid foods that are high in fat and fiber. That will help to minimize any upset stomach issues you might experience during the workout.
Within an hour of finishing any sort of exercise, eat a meal that includes both carbohydrates and protein.
Protein is important for building and repairing muscles. Most nutritionists recommend about 20 grams of protein per meal for the average person. That equals about 3 ounces of chicken. Dairy products, meat, seafood and beans all provide the protein you need.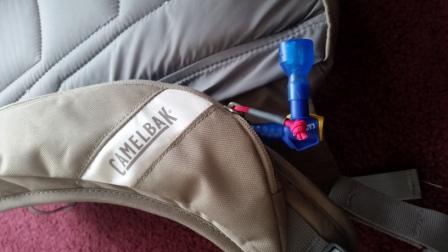 Now that we've covered nutrition, what about hydration?
The National Academy of Medicine, formerly the Institute of Medicine, determined that an adequate fluid intake for men is roughly about 13 cups (3 liters) of total beverages per day. For women the adequate intake is about 9 cups (2.2 liters) of total beverages each day. Generally, you are consuming enough fluid if you rarely feel thirsty and your urine is colorless or light yellow.
When adding exercise into your daily routine, water will be enough to meet your hydration needs if you're working out for an hour or less. To remain hydrated, drink 20 ounces of water two hours prior to working out and continue to sip water until you begin any form of exercise.
For longer workouts, adding sports drinks to your water consumption will help provide carbohydrates to muscles and to replace electrolytes that are lost by sweating.
However, while sports drinks like Gatorade do have nutritional benefits, many also boast high sugar contents. There are 34 grams of sugar in one 20 ounce bottle of lemon-lime Gatorade. In comparison, one cup of vanilla ice cream has 28 grams of sugar. Drink these in moderation.
To ward off dehydration throughout the day, remember to also drink a glass of water or other calorie-free or low-calorie beverage with each meal and between each meal.
Now go enjoy the abundance of fresh, new inches of snow we received all winter long!
By Patricia Dietzgen, D.O., a family medicine physician practicing at the Kaiser Permanente Frisco Medical Offices  
~MTN Town Magazine | We are Colorado's Mountain Town Magazine
MTN Town Magazine Copyright © 2017 MTN Town Magazine all rights reserved.
Wellness & Yoga Sponsored by: